If this email does not display properly, please see our website phoenixtheatres.ca
eNews | Behind the Scenes | Upcoming | Phoenix Phacts | Perks | Kudos
---
eNews:
Annual Phoenix Fringe round up!
It's time once again for the Victoria's Fringe Festival! Not only does the this fantastic event bring our community some of the most thought-provoking, inspiring — and sometimes downright crazy — theatre, it also serves an important testing ground for new works. Many of our students keep working together before and after gradutation to create new plays and develop their skills. This year is no different: out of a total of 47 shows, over 45 students and alumni are participating in 15 Fringe shows. Enjoy and happy Fringing everyone!
Behind the Scenes: Phoenix's new season covers
all the theatre bases
With September just a week or so away, the Department of Theatre is gearing up for he return of their students and a season of diverse plays on their stages.
The 2018-19 season covers a lot bases, from a solo show about the hilarious (and not-so-fun struggles) of becoming a mom at 40 to a full-blown musical with a stage crowded with singing and dancing colourful characters (and maybe an airplane!).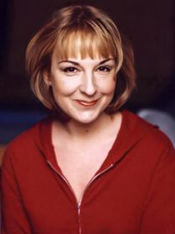 Our spring plays take us back in time to Euripides' enduringly powerful classic about the aftermath of war and then forward to one of Canada's top playwrights, the whimsically award-winning Morris Panych.
Our anual Spotlight on Alumni presentation features the work of Jessie-nominated playwright and actress, Nicolle Nattrass (BFA '91). Her one-woman play, Mamahood: Bursting into Light explores her own experiences in becoming a new mother at the age of 40, one she likens to a journey another world! Along this hilarious and sometimes heart-breaking journey – complete with '80s musical interludes, she courageously shares moments, from her initial idyllic dreams to her detrimental struggle to become the "perfect mom".
In November we welcome one of Canada's most distinguished directors and choreographers, Jacques Lemay, to direct one of Canada's most-loved musicals The Drowsy Chaperone.
Before it was an award-winning Broadway musical, The Drowsy Chaperone was first performed at a stag party in 1998 by Toronto theatre mainstays Don McKellar, Lisa Lambert and Greg Morrison as a wedding gift for their friends Janet Van De Graff and Bob Martin. Martin enjoyed the performance so much, he joined the trio as a writer for a run at the Toronto Fringe, where it won rave reviews. Toronto über-producer, David Mirvish, then booked it for a run at the Theatre Passe Muraille, where it garnered further acclaim and was remounted in 1999 at Toronto's Winter Garden Theatre, a fitting theatre given its history of 1920s vaudeville productions not terribly unlike the musical.
The show moved to Broadway in 2006 with Bob Martin himself in the role of the Man in the Chair (see photo on left) and it was was nominated for 14 New York Drama Desk Awards – four days before it even opened. It ran for 674 performances, earning five Tonys and four Drama Desk Awards, including outstanding musical, score, book and music.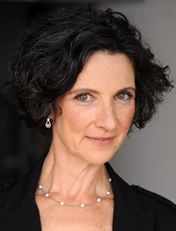 Our February production of Trojan Women marks the Phoenix directing debut of Professor Jan Wood. Jan has over 35 years experience in professional theatre as an actor, director, movement coach, voice coach, and teacher. She will be directing a Greek classic, first written in 415 BCE, but still one of the most powerful and timesless plays about the casualties of war. Set against the background of the epic tale of the Trojan War, the playwright Euripides shifts our focus away from the conquering heroes; instead, he tells the story from the perspective of the wives, mothers and daughters of the defeated Trojan warriors. These vanquished women have lost their families, their dignity and their sense of place in the world. They are still struggling with their grief as the victors decide their fate.
From classic Greek plays to contemporary Canadian comedies, our final play of the season takes us to the precarious ledge of a seven-storey building. The Jessie Award-winning play 7 Stories by Canadian playwright Morris Panych (see photo on left) is a fast-paced and sophisticated satire that is full of eccentric characters, including a man contemplating suicide. Instead, he is endlessly interrupted by a variety of quirky building residents and becomes drawn into the absurdity of their daily lives. So self-absorbed are his neighbours, that no one even bothers to ask why he's out there! This quick-witted, dark comedy is in good hands with director Professor Fran Gebhard, who has directed many comedies for the Phoenix including Midsummer Night's Dream, You're a Good Man Charlie Brown and The School for Scandal.
---
Phoenix Phacts: Your guide to Phoenix Fringers!
Whether acting, writing, directing, designing or managing backstage, our alumni and students are always an integral part of the Victoria Fringe Fest! Check out the list of this year's Fringe shows involving Phoenixers.
A special shout out to those alum and students working with Intrepid Theatre to get this event up, including Jaxun Maron, Sienna Shepard, Emma Leck, Melissa Taylor, and Carolyn Moon with Ticket Rocket box office support by Kate Loomer.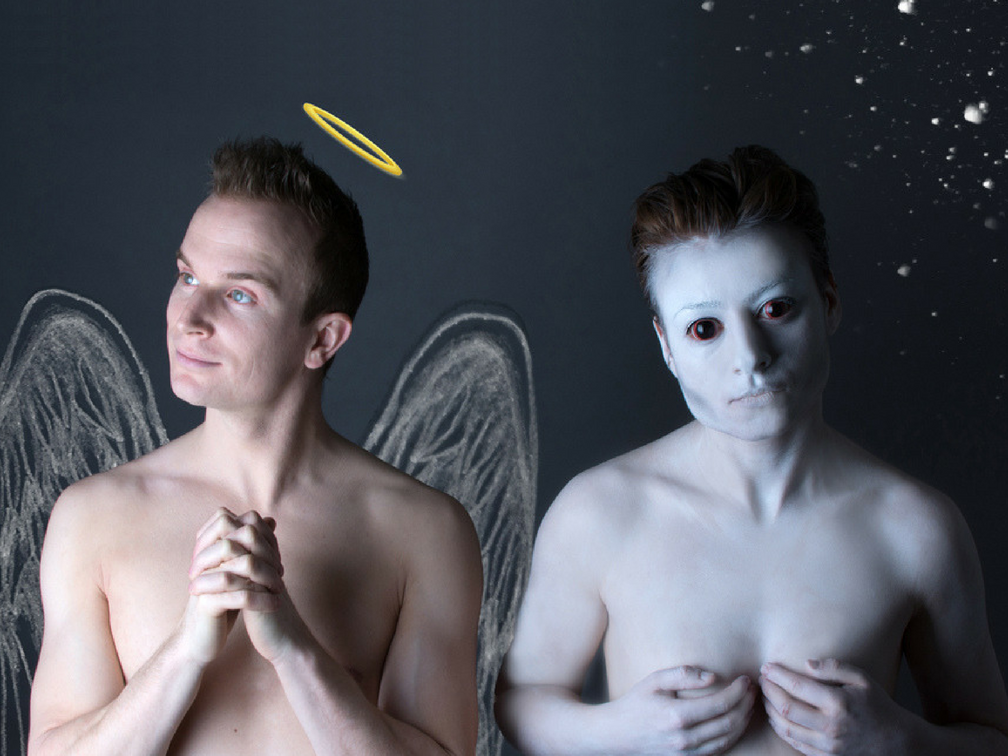 ANGELS & ALIENS
ACTIVE SALAD/PEACHY KEEN PRODUCTIONS • VANCOUVER

Co-created and featuring Jeff Leard

Are we alone in the universe? Are we living in a computer simulation? What do two irresponsible roommates eat for breakfast the morning after awkward sex? In short. No. Yes. And eggs.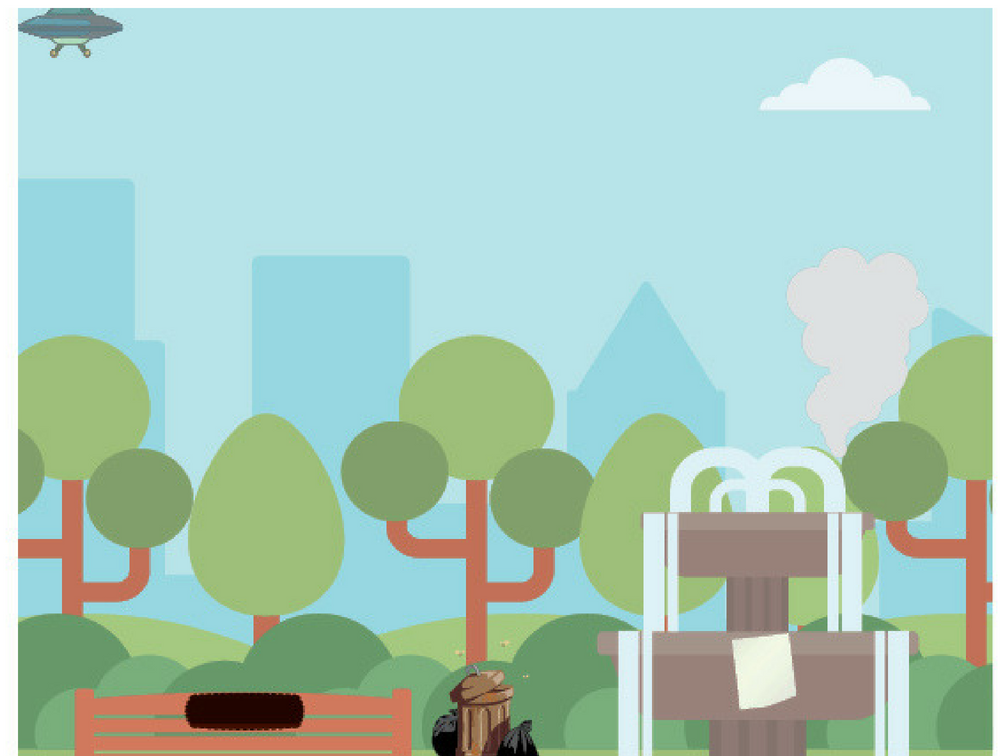 BEGINNING/MIDDLE/END
RECUED PRODUCTIONS • VICTORIA

Featuring Douglas Peerless

Three short plays that are broken into a Beginning, a Middle and an End. We will take those 9 parts and mix them around allowing chance and audience participation to decide their order of appearance - no performance should be the same!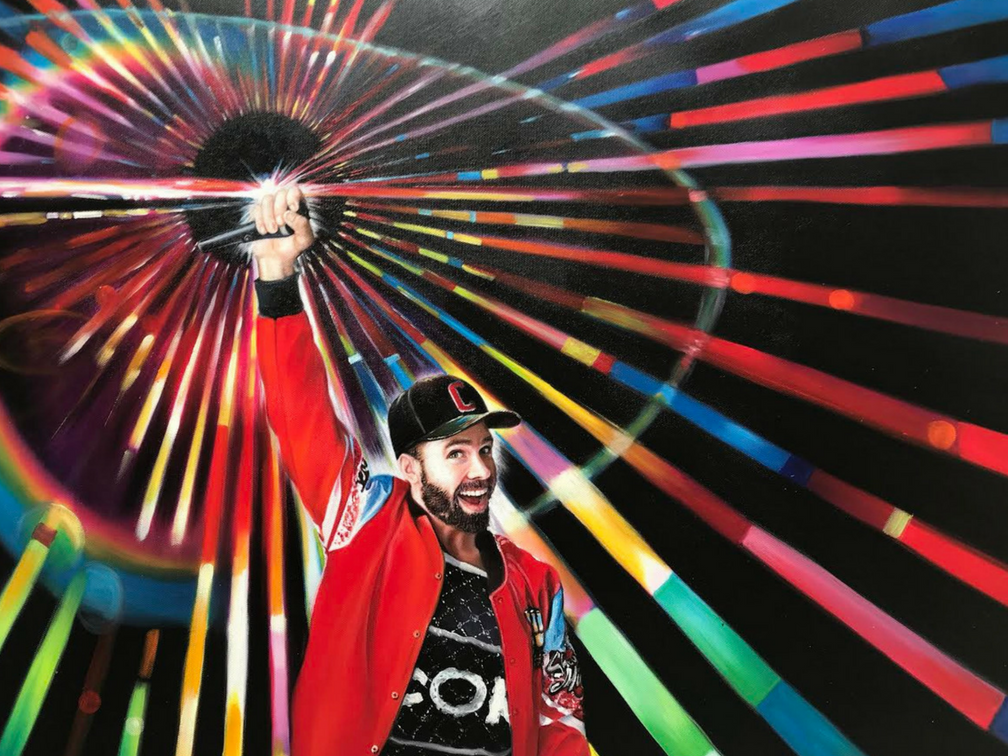 CAREY, OK! VOLUME 1: TIMELESS TIMELY TUNES
CHIP POP PRODUCTIONS
• Ho Chi Minh City, Vietnam / Canada

Featuring Carey Wass
A mash-up of monologues and music, that mixes beatboxing, rap-singing, and Ian McKellen. A must-see musical experience!
CORNELIUS & TITANIA OR, A TRAGEDY OF THE COMMONS (A COMEDY)
HUSH MONEY • VICTORIA

Playwright/Director: Pamela Bethel Featuring: Tallas Munro
Meet Cornelius. Having barely one line in Hamlet, he usually gets cut and ends up here – with all the other inconsequential characters. Today Titania shows up. According to this fax that just came through, she's been replaced by a hologram. A comedy about power, privilege and the age old question – who's responsible for the dirty dishes in the shared kitchen?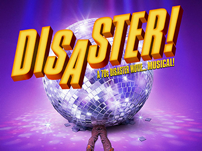 DISASTER!
St. Michaels University Music Theatre Intensive
performed at St. Michaels University School

Directed by Cam Culham
This recent Broadway hit musical lovingly parodies the 1970's disaster-film genre. Join a colourful group of New Yorkers at the grand opening of a floating casino and disco as they fall prey to all sorts of tragic disasters. This hilarious "jukebox musical" revives popular '70s songs performed by local teens. They'll have you grooving and in emergency preparation mode all at the same time!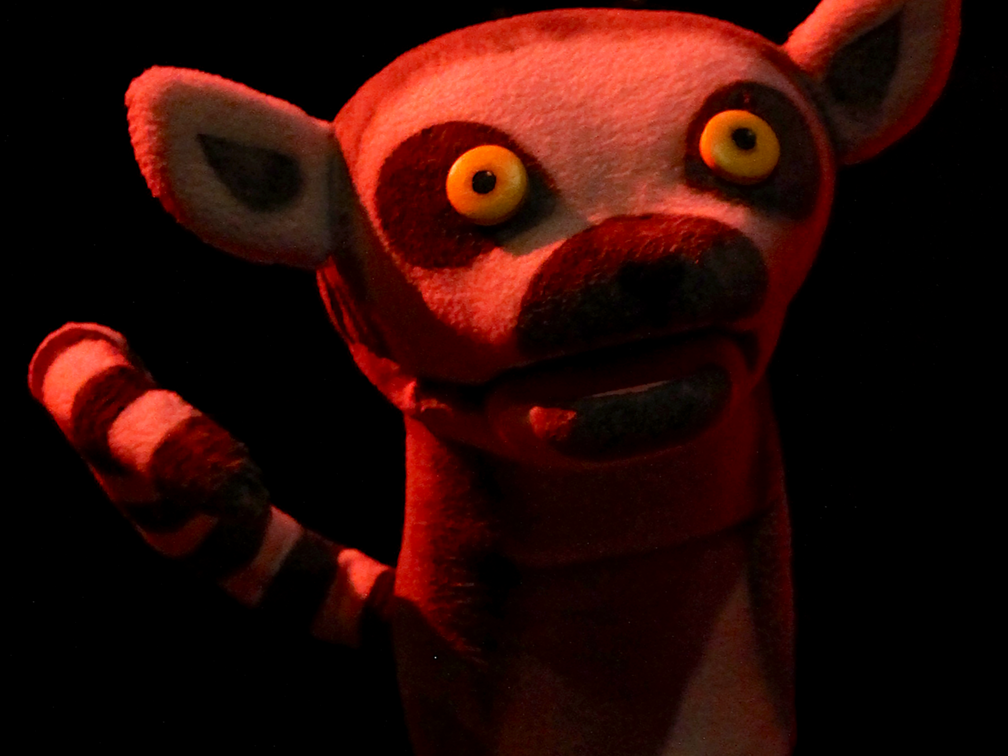 ERNIE AND BETHY
BROKEN DOWN BUS PRODUCTIONS • VICTORIA

Written/Created by Sophie Underwood
Director: Molly McDowell Powlowski
Assistant Director: Sophie Underwood
Set Designer: Conor Farrell; Costume Designer: Hailee Jake; Costume Assistant: Mackenzie Monroe; Lighting Designer: Tori Isaak; Sound Designer: Aaron Smail; Stage Manager: Siena Shepard; Assistant Stage Manager: Danny Handford; Production Manager: Logan Swain; Puppet Engineers: Sasha Lazin and Christian Tervo. Featuring: Sheldon Graham, Emma Grabinsky with Pupeteers: Rachel Myers
What happens when puppets grow tired of being controlled and decide to overthrow the Human Regime? Puppet revolution, a struggle to create "real art," and a healthy dose of existentialism. Come see down-and-out Ernie and overachieving Bethy try to create a children's show while the foul-mouthed puppets attempt to take over.
FADO
PUENTE THEATRE • VICTORIA

Featuring Cyllene Richmond
Designs by Patricia Reilly

A tale of love and ghosts told through the saddest music in the world, Portuguese Fado. By the creators of the 2015 Fringe Favourite "Lieutenant Nun" – featuring live music by Fado singer Sara Marreiros.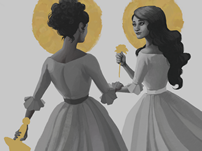 FOOL'S PARADISE
BLUE ELEPHANT THEATRE • VICTORIA

Featuring: Julie McGuire, Sophie Chappell
Designs by Annie Konstantinova

France, 1686. Mathilde is a young nun whose life radically changes when she meets Julie d'Aubigny, a notorious Parisian opera singer and swordsmaster. Together they plan a daring escape from the convent and elope across France, but it isn't long before Julie's colourful past catches up with them.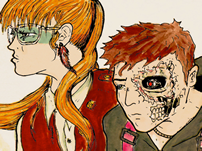 KITT & JANE: AN INTERACTIVE SURVIVAL GUIDE TO THE NEAR-POST-APOCALYPTIC FUTURE
SNAFU DANCE THEATRE • VICTORIA
Co-creators by Kathleen Greenfield and Ingrid Hansen; Featuring Ingrid Hansen;
LX Design by Michael Franzmann

Two fourteen-year-olds hijack their school assembly and train their classmates to survive the coming apocalypse. A poignant exploration of the world today's youth are inheriting, and how they're willing to fight for it.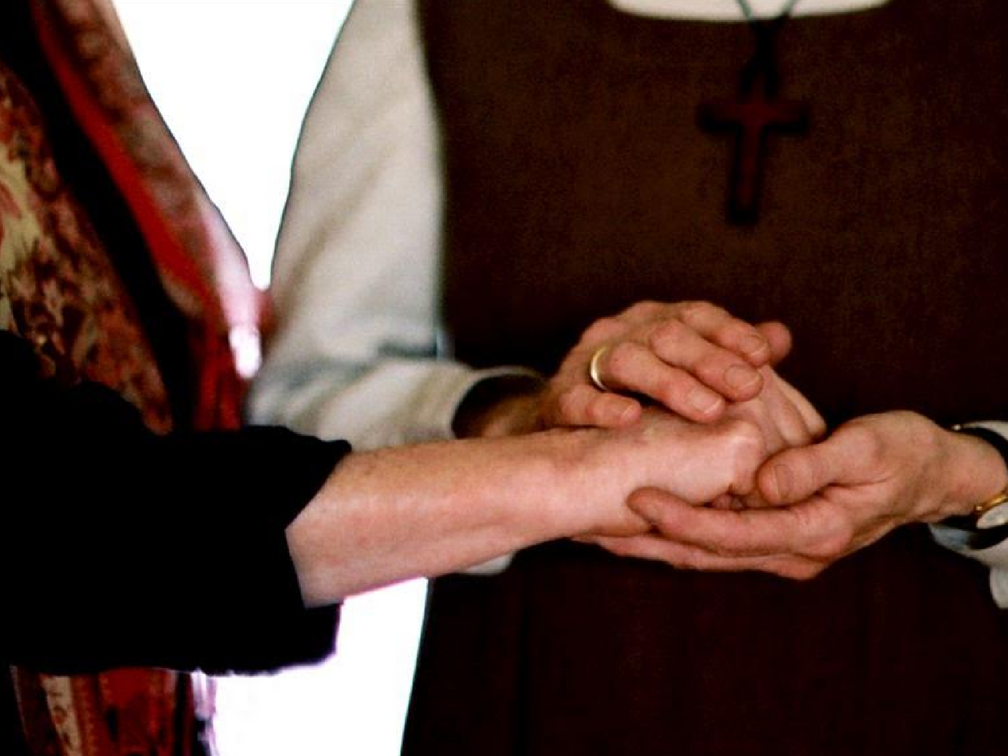 THE MEASURE OF LOVE
TOPS THEATRE COMPANY• VICTORIA
Directed by: Wendy Merk
Love – Betrayal – Redemption: The Measure of Love is a dramatic exploration of the friendship between two women. "This story of Catholic obsession with guilt and sin is a charmer and devilish fun and in the hands of these veteran performers it's sensational. Powerful, moody and rewarding. Who said there are no good roles for women anymore?" – Times Colonist.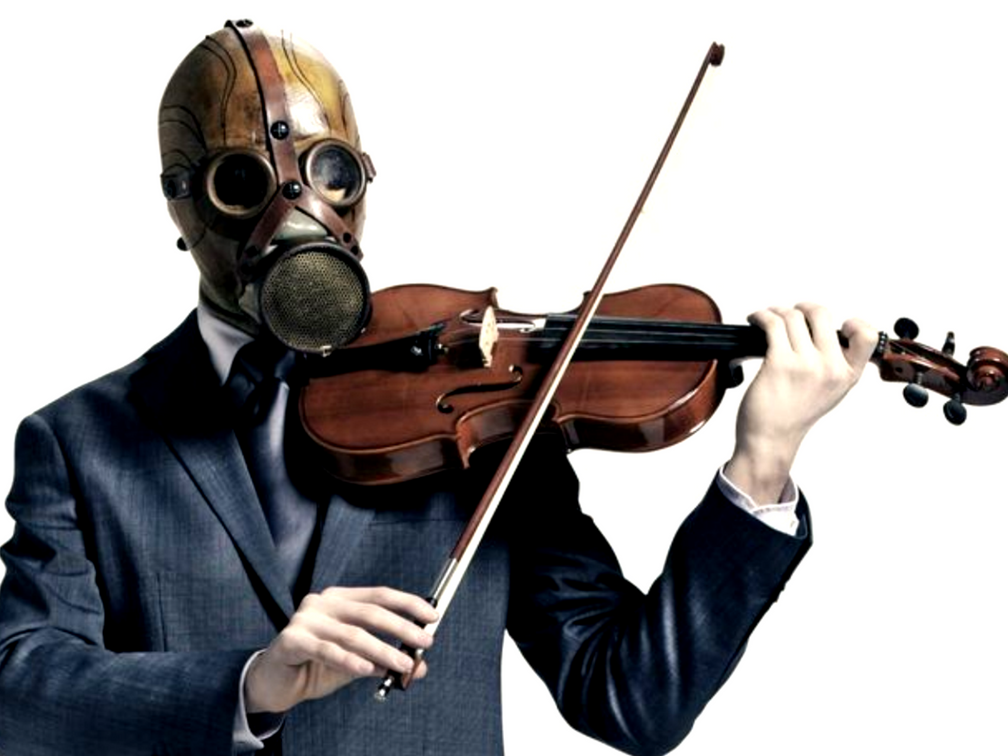 SHERLOCK HOLMES & THE CURSE OF MORIARTY
OUTPOST 31 • VICTORIA

Featuring Trevor Hinton, Ian Simms, Ellen Law, Connie McConnell

Sherlock Holmes is back in his deadliesst adventure yet. Victoria's Triple Fringe Award Winners: Outpost 31, present David Elendune's (Leer, Winnie The Pooh, Casino Royale) brand new reimagining of Sir Arthur Conan Doyle's timeless classic.
THE FITTING ROOM
ROSEMARIE PRODUCTIONS • VICTORIA

Directed by Anna Marie Anderson – Director; Stage Manager/Sound Designer: Aaron Smail; Set/Costume Designer: Delaney Tesch; Lighting Designer: Elizabeth Martin. Featuring Ciaran Volke, Emma Newton, Emma Grabinsky, Eva Hocking
Four teens. A Mom. A rabbi. One fitting room. Six people all linked to the sudden death of thirteen-year-old Noah. A play about growing up, coming out, facing loss and finding faith.
THE WILDS
WONDERHEADS • VICTORIA

Co-created and featuring Kate Braidwood

12-time Best of Fest winners are back with their larger than life masks! Wendell's wife and their beloved tree have vanished, so he must venture into the Wilds to bring them home. Pixar meets Miyazaki in this extraordinary adventure.
WAR OF 1812
MORGAN CRANNY• VICTORIA

Directed by Ian Case
Wes Borg, Morgan Cranny, Rod Peter Jr and Mike Delamont bring you the funniest history lesson of a lifetime! A young boy hates Canada until the ghost of Pierre Burton takes him on a tour of Canadian History, from the tennis ball battle fields of York to a Laura Secord mega musical, all in a Birchbark Time Canoe!
WATER PEOPLE
Ellen Arrand • VICTORIA

Directed by Clayton Jevne

When the system fails, Beth – a middle-aged novelist – begins caring for her disabled mother. It seemed the right thing to do at the time. But a sociopathic social worker, a diabolical sibling, a high maintenance cat, and the woman in the mirror confirming time is not standing still, are now "writing" the story that is defining Beth's life.
Note: As usual, only Phoenix students and alumni, and other UVic grads, are listed. Kudos to the MANY MANY other artists involved!
Other Phoenix-related & Alumni Events: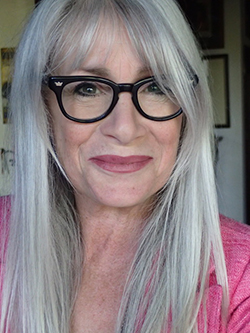 Lysistrata and Timon of Athens
Bard on the Beach in Vancouver
until September 13 and 28, 2018
Theatre Professor Emeritus Jennifer Wise (shown left) collaborated with Lois Anderson on a playful and contemporary adaptation of the Greek classic Lysistrata for the Bard on the Beach this summer. Set amongst the world of non-stop development in today's Vancouver, this original protest play results in a "glorious, bawdy romp that investigates how humour and art can take their place in the political arena." The play features alumni Sebastien Archibald, Jennifer Lines, and Ming Hudson with Bard Voice and Text coach, alumna Alison Matthews. You can also catch all of the above in the Bard production of Timon of Athens, directed by alumna Meg Roe.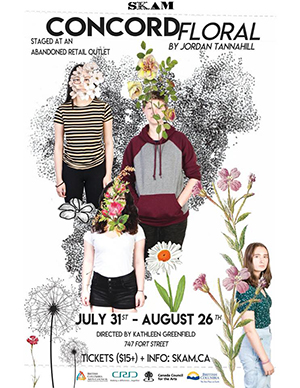 Concord Floral
Theatre SKAM in VICTORIA
at 747 Fort Street
until August 26, 2018
Catch the last few days of Theatre SKAM's production of Concord Floral, performed in an unused retail space in downtown Victoria. Produced by alumnus Matthew Payne and directed by alumna Kathleen Greenfield, this site-specific production features designs by alum Patricia Reilly, Pauline Stynes, Carolyn Moon, and Tori Isaak with stage management by alum Leah Hiscock, current student Mikaela Haeusser, production management by alum Brendan Agnew, costume assistance by student Emily Friesen, and front of house management by alumna Laura Jane Wallace. Concord Floral runs with an alternating cast of ten local Greater Victoria young actors — including Phoenix student Justin F. Lee. UVic Writing grad Kai Taddei is the assistant director. The Globe and Mail calls Jordan Tannahill's play "Artfully structured, yet full of suspense… it's got style and substance—and is scary as all get out."
Want more alumni stories? Check out our Alumni Profiles area of our website. Recognize anyone? If you're alumni, please tell us what you've been up to. Submit your bio online and yours could be the next alumni profile on our website!
---
Upcoming Phoenix Events:

September 5 – 7, 2018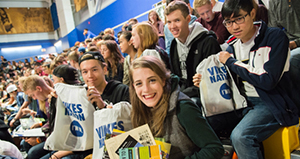 NEW NEW STUDENT WELCOME
September 4
& UVSS CAMPUS KICK OFF
September 5-7
Soon, our students will return and our new students will arrive to discover UVic for the first time. If you're a new student, attend the New Student Orientation day on September 8. Check out the great line up of fun campus events and concerts the UVSS presents during the first weeks of school, including a Pancake breakfast, Bands on the Roof, Movie in the Park, a Farmers' Market, Clubs & Course Union days.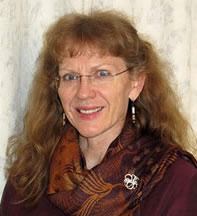 with Dr. Helen Gilbert
PHOENIX THEATRE
Free public lecture presented by the
Orion Series in Fine Arts
Dr. Helen Gilbert is a Professor of Theatre at Royal Holloway (University of London) and the author of several influential books in theatre studies. From 2009–14, she led Indigeneity in the Contemporary World, a large transnational and interdisciplinary project funded by European Research Council to focus on indigenous performance across the Americas, the Pacific, Australia and South Africa. This project culminated in EcoCentrix: Indigenous Arts, Sustainable Acts which brought images, objects, sounds, performances and live art installations by over 40 international artists to London in 2013. Dr. Gilbert will speak about the recent surge in indigenous performing arts calling for collective action on environmental issues, notably climate change. Examples drawn from Australia, the Pacific Islands, and Canada will show how creative accounts of global warming pose urgent questions about justice, resilience and the role of traditional ecological knowledge in understanding the earth's ecosystems.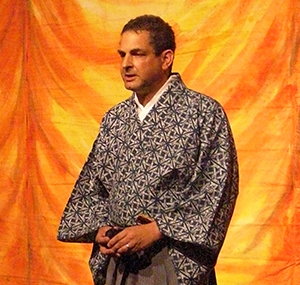 Monday, September 24
at 12:45pm
LECTURE: Staging Equality: Parody and Satire in Kyogen
with Dr. Laurence Kominz
PHOENIX THEATRE
Free public lecture presented by the Orion Series in Fine Arts
Laurence Kominz is Professor of Japanese at Portland State University teaching Japanese drama and pre-modern literature and publishing on the literature, history, and performance of kabuki, kyôgen, bunraku, and noh.
Kominz teaches and directs student performances of kyôgen (traditional and original plays) and kabuki. In every conflict situation the character of lower status prevails, creating an unrealistic egalitarian world on stage in which wives defeat abusive husbands, servants outwit overbearing masters, and commoners outsmart and get payback from samurai overlords. Dr. Kominz is also participtaing in events and performances as part of UVic's Centre for Asia-Pacifc Initiatives' conference "The Nonhuman in Japanese Culture and Society: Spirits, Animals and Technology", running from September 18-24.

October 10 – 20, 2018
Mamahood: Bursting into Light
By Nicolle Nattrass (BFA91) | Directed by TJ Dawe (BFA'97)
A Spotlight on Alumni presentation.

Presented by:


Jessie Award-nominated playwright and actress – and mother – Nicolle Nattrass, courageously shares her ode to motherhood in this witty and profoundly moving one-woman play. In turns both hilarious and heart-breaking, she chronicles her journey of becoming a new mother at the age of 40. From initial idyllic dreams of motherhood and the pressure to choose a stylish diaper bag, to her real struggle to become the "perfect mom," her years of sleep deprivation, and her own postpartum experience, Nicolle uses humour (and '80s music) to present important realities that are rarely discussed. "Nattrass is a big-hearted and fearlessly vulnerable performer"
(Georgia Straight)
BOX OFFICE opens on October 2. Subscription packages for 3 or 4 shows are available now and start at $40.50.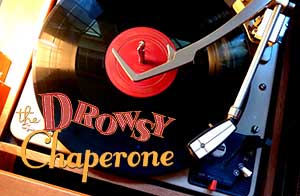 November 8 – 24, 2018
THE DROWSY CHAPERONE
Book by Bob Martin & Don McKellar Music & Lyrics by Lisa Lambert
& Greg Morrison
Guest Director Jacques Lema
Winner of five Tony Awards, this original Canadian play is a fun-loving send-up of the Jazz Age musical, featuring one show-stopping song-and-dance number after another! The play gently pokes fun at a myriad of musical theatre tropes, brought to us through the droll narration of a theatre fan who spends the evening alone, curled up in a chair in a one-bedroom apartment, playing the original cast recording of the 1928 musical, The Drowsy Chaperone. As the vinyl spins, colourful and chaotic characters spring to life, filling the living room with everyone from pastry chef gangsters to glamorous movie starlets. A parody wrapped in a love letter, this is a must-see for all musical fans.
BOX OFFICE opens for this show opens on October 30. Subscription packages for 3 or 4 shows are available now and start at $40.50.
---

Want more alumni updates? Check out the Alumni Profiles area of our website. Email your updates to us to be posted here in future eNews.

Follow the most recent department and alumni stories by liking us on Facebook or following us on Twitter. Use #phoenixalumni to stream on our alumni website or tag @UVicPhoenix for us to retweet your event!
Subscribe & Save! The best and most economical way to see great theatre is to subscribe to a season of shows. Chose 3 or 4 show packages for $40.50 or $54. Plus, subscribing gives you other useful perks like flexible free ticket exchanges to other performances and discounts on extra tickets. Fill out the online subscription form or call Sandra at 721-8003 (after September 1) to book.
---
Sponsor Kudos:
Thank you to the Phoenix Theatre's many individual donors and corporate sponsors for their support of our programs and talented students!
Thanks also to our supporters over the past year from the Cadboro Bay Village including: For Good Measure, Pepper's Foods, Smugglers' Cove Pub, Caddy Bay Liquor Store, and Heart Pharmacy.
Find out how your company can reach our 10,000 audience members and UVic community of over 25,000. Contact us to discuss a customized sponsorship package to meet your goals.
---
Phoenix eNews is a regular email magazine for those interested in the Phoenix Theatre, the not-for-profit productions at the University of Victoria's Department of Theatre, PO Box 1700, STN CSC, Victoria, BC, V8W 2Y2 Canada. The University of Victoria is a Registered Charity. Charitable Registration No. 10816 2470 RR0001
If you no longer wish to receive this newsletter, click here and enter your address and click Un-Subscribe. A confirmation message will be emailed to you. You can reply to this message to confirm that you want to be removed from this mailing list. This message also has a link that you can click on to complete the removal process.