The Drowsy Chaperone
NOVEMBER 8 – 24, 2018
Bob Martin & Don McKellar

Music & Lyrics by
Lisa Lambert & Greg Morrison

Guest Director Jacques Lemay
Winner of five Tony Awards, this original Canadian play is a fun-loving send-up of the Jazz Age musical, featuring one show-stopping song-and-dance number after another!
The play gently pokes fun at a myriad of musical theatre tropes, brought to us through the droll narration of a theatre fan who spends the evening alone, curled up in a chair in a one-bedroom apartment, playing the original cast recording of the 1928 musical, The Drowsy Chaperone. As the vinyl spins, colourful and chaotic characters spring to life, filling the living room with everyone from pastry chef gangsters to glamorous movie starlets. A parody wrapped in a love letter, this is a must-see for all musical fans.
Original Broadway production of The Drowsy Chaperone produced by Kevin McCollum, Roy Miller, Bob Boyett, Stephanie McClelland, Barbara Freitag and Jill Furman. The Drowsy Chaperone is presented through special arrangement with Music Theatre International (MTI). All authorized performance materials are also supplied by MTI. www.MTIShows.com
About the Play
Before it was an award winning Broadway musical,
The Drowsy Chaperone
was first performed at a stag party. Toronto theatre mainstays Don McKellar, Lisa Lambert and Greg Morrison initially developed the script in 1998 as a wedding gift for their friends Janet Van De Graff and Bob Martin—something still reflected in the names of the soon-to-be-betrothed couple in the musical-within-the-play.
Martin enjoyed the performance—initially at notorious Toronto bar The Rivoli, for his stag—so much, he joined the trio as a writer. They tightened up the script for a run at the subsequent Toronto Fringe, where it won rave reviews and garnered intense audience interest. After the success of the Fringe production, Toronto über-producer, David Mirvish, booked it for a run at the Theatre Passe Muraille, where it garnered further acclaim.
The success of the '99 run encouraged Mirvish to find an even bigger venue, and so The Drowsy Chaperone opened at Toronto's Winter Garden Theatre. Besides holding 1000 people, more than 10 times the size of any place Chaperone had played previous, the Winter Garden also used to play host to '20s vaudeville productions not terribly unlike the musical.
The show opened on Broadway on May 1, 2006 with Bob Martin himself in the role of the Man in the Chair. The show was nominated for 14 New York Drama Desk Awards four days before it even opened. It ran for 674 performances, closing on December 30, 2007 after earning two Tonys, for score and book, and four Drama Desk Awards, including outstanding musical, score, book and music.
Bob Martin
Bob Martin has been working as an actor and writer in Canadian theatre, film and television for over 3 decades. He has had a long association with the Toronto Second City, where he co-wrote and performed in four Second City revues, directed three, and had a stint as Artistic Director.
He is a co-creator of The Drowsy Chaperone, and has performed in many of its incarnations including Ahmanson Theatre (Los Angeles), Marquis Theatre (Broadway), Novello (London).
Bob has won a number of awards for his work including an LA Drama Critics Circle Award, an L.A. Stage Alliance Ovation Award, a Drama Desk Award, a Theatre World Award, and a Tony Award. He is also co-creator of the critically acclaimed dramatic series Slings & Arrows. Recent TV projects include Michael: Tuesdays and Thursdays I & II (CBC), Sensitive Skin I & II (HBO), and Elf: Buddy's Musical Christmas (NBC).
Recent theatre projects include Elf (Broadway), and Minsky's (Ahmanson LA).
Don McKellar
Don McKellar was born on 17th August 1963 in Toronto, Canada.  Beginning his career in the theatre at a young age McKellar co-founded Childs Play Theatre, and went on to study English and theatre at the University of Toronto.  In 1989, he co-founded the Augusta Company with Daniel Brooks and Tracy Wright. He then began writing feature films including the screenplay for Bruce McDonald's film
Roadkill 
(1989).
McKellar has produced engaging and provocative work in film, TV, and theatre. He made his directorial debut in 1992 with two short films, Blue (starring David Cronenberg) and Bloody Nose. In 1998, he completed his first feature film, Last Night, which he directed, wrote, and starred in, for which he won the Prix de la Jeunesse at the Cannes Film Festival.
McKellar is particularly memorable for his acting roles as Curtis in 2 seasons of Twitch City, voicing the character Jack in 5 seasons of Odd Job Jack and as pretentious theatre director Darren Nicholls in Slings and Arrows.
Along with co-writer Bob Martin, McKellar won the 2006 Tony Award for Best Book for a Musical for The Drowsy Chaperone.
Lisa Lambert
Lisa Lambert is an actress, comedy writer, and Tony Award-winning composer. She is known for her roles in
Russian Broadway Shut Down
(2014),
Comedy Now!
(1997) 
SketchCom
(1998), and for writing the musical score for
The Drowsy Chaperone,
which won the 2006 Tony Award for Best Original Musical Score.
She also composed the opening and closing music for Canadian television series Slings and Arrows alongside Greg Morrison.
Greg Morrison
Greg Morrison (born 1965) is a Canadian writer and composer best known for his work on the music and lyrics of The Drowsy Chaperone, which he wrote with Lisa Lambert.
His credits as a composer and lyricist for both theatre and film include Hello…Hello (Tarragon Theatre), Mump and Smoot in Something Else (Canadian Stage, Yale Repertory Theatre), American film Treading Water, and Canadian television series Slings and Arrows.
He also has extensive credits for directing and musical directing shows across the United States and Canada.
He is a recipient of a Canadian Comedy Award and a Sterling Award for Original Composition.
Jacques Lemay
Jacques Lemay has directed and choreographed hundreds of theatre and opera productions across Canada, as well as film and television. He is a former Artistic Director of the Charlottetown Festival and founding Director of the Jazz Dance department for the Royal Winnipeg Ballet. He gained renown as a choreographer for the RWB and other international companies.
He was Artistic Director and Senior Choreographer of the Calgary Olympics Opening Ceremonies; Producer/Artistic Director of the 1994 Victoria Commonwealth Games, Special Olympics World Winter Games, Canada Summer and Winter Games, Opening Ceremonies of Confederation Bridge; Creative Advisor for the Vancouver Olympics Opening and Closing Ceremonies; and Artistic Director of six Royal visits. He has been retained by the Canada Council for the Arts and provincial and territorial arts councils.
Lemay also co-founded the Canadian College of Performing Arts. Recently, his work was seen in Simon Boccanegra, his sixteenth production with Pacific Opera Victoria.
Tickets
Subscriptions for 3 or 4-show packages are now available starting at $40.50.
Single ticket sales for this show begin October 30, 2018
Friday & Saturday Evenings 
All Seats $30
Tuesday to Thursday & Matinees
Adults $30
Seniors $25
Students $16
Call: 250-721-8000 or see Ticket information
Performed in the Roger Bishop Theatre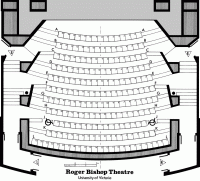 Cast
Book by Bob Martin & Don McKellar
Music & Lyrics by Lisa Lambert & Greg Morrison
Director & Choreographer Jacques Lemay
Set Designer Bryan Kenney
Costume Designer Graham McMonagle
Lighting Designer Patrick Du Wors
Sound Designer Eva Hocking
Vocal Coach & Music Supervisor Nancy Curry
Stage Manager Emily Lindstrom
CAST:
Man in Chair Douglas Peerless
Mrs. Tottendale Sarah Hunsberger
Underling Ciaran Volke
Robert Ted Angelo Ngkaion
George Justin Francis Lee
Feldzieg Quinn Haberlin
Kitty Ashley Richter
Aldolpho Nicholas Atkinson
Janet Alison Roberts
Drowsy Chaperone Rahat Saini
Trix Emma Newton
Gangsters:  Aaron Smail, David Cosbey
Ensemble: Sadie Tims, Maggie Lees, Elena Kellis
Danny Handford, Aidan Guerreiro, Andrew Fraser
Photography by Dean Kalyan