Friday Afternoons at the Phoenix Fire
Episode Eleven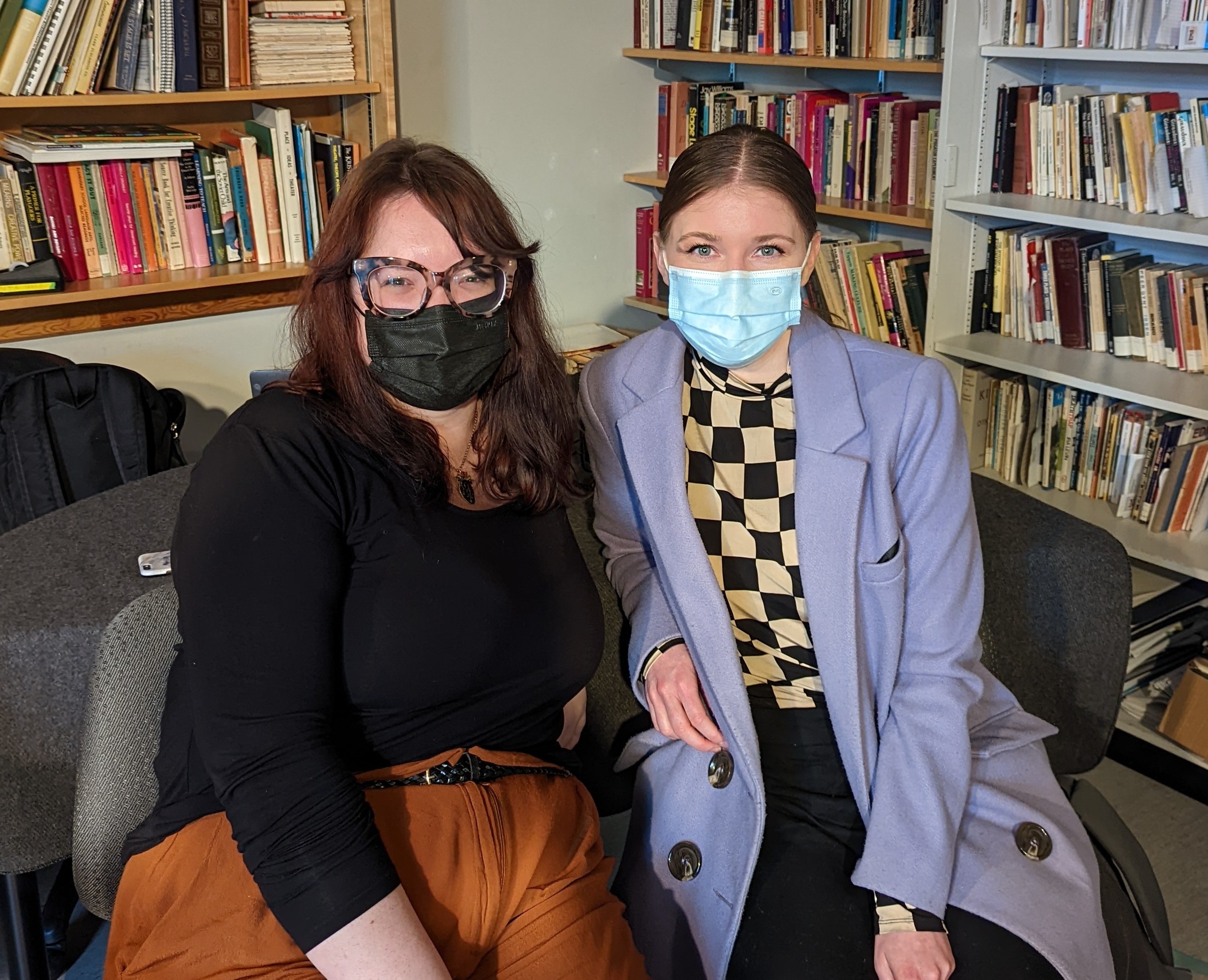 Pictured above: Shakespeare's Women lighting designer Lisa Van Oorschot and costume designer Mallory Goodman.
For this episode, host Mo Hatch discusses different types of design in the theatre with MFA students Lisa Van Oorschot and Mallory Goodman, the lighting and costume designers for the Phoenix current show, Shakespeare's Women.
You can learn more about the show and get your tickets here.
Recorded by Mo Hatch at the Phoenix Theatre on Friday, March 23rd, 2022.
Podcast edited by Mo Hatch.