The Importance of Being Earnest opens November 9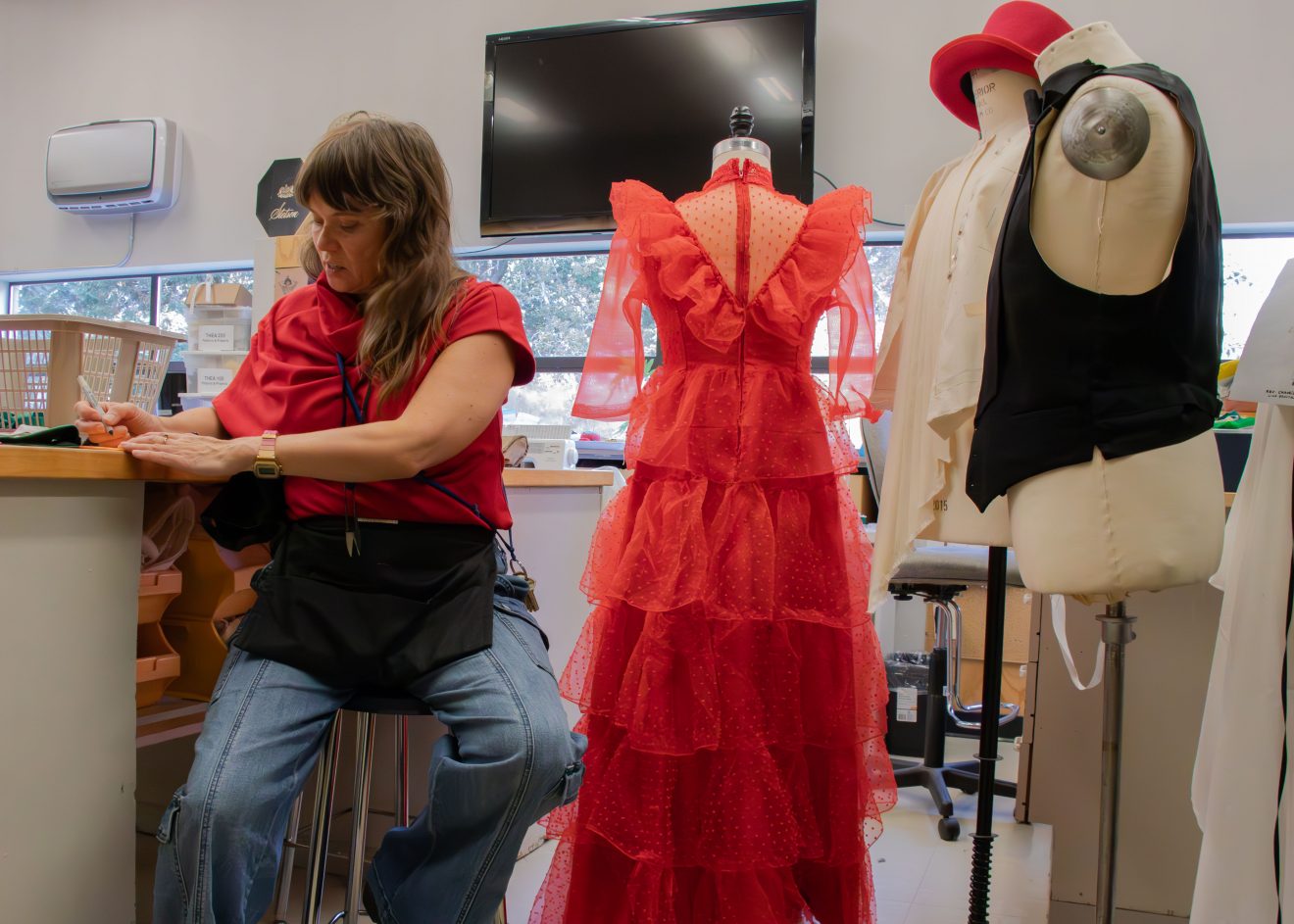 Head of Wardrobe, Katri Tahvanainen, works on the costumes for The Importance of Being Earnest. Photo credit: Addie Tonn.
A fresh perspective on an Oscar Wilde masterpiece.
Oscar Fingal O'Flahertie Wills Wilde: Irish radical, society darling, social outcast, aesthetic revolutionary — and ultimately much too utterly utter for the comfort of Victorian Britain —, wrote The Importance of Being Earnest at the height of his fame, and the top of his satirical powers. One of the English language's best loved, and most frequently revived comedies, Wilde's imperishable comic masterpiece of identity, transition, and transformation gets a bold new reading sure to titillate and delight.


"Rarely has the stiletto of dissident humour been driven so smilingly between the ribs of bourgeois convention."
—Neil Bartlett, The Soul of Man Under Socialism and Other Writings by Oscar Wilde
Guest Director
Alistair Newton is a director of theatre and opera, as well as a dramaturge, educator, and playwright. They are an alumnus of the Directors' Lab of Lincoln Centre Theater, hold a BFA from UVic, an MFA through Canadian Stage and York University's joint program in stage direction. Next up, Alistair will be directing Agatha Christie's Witness for the Prosecution for the Shaw Festival.
Behind the Scenes: UVic Theatre students shine!
Students work alongside professional faculty to construct the stunning costumes that reflect the essence of the characters to ensure every detail aligns with the director's vision. Photo credit: Addie Tonn.
The success of this production owes much to the unwavering commitment of UVic Theatre program students who work tirelessly behind the scenes. Through a comprehensive program, they gain expertise in all facets of theatre. It's no surprise that our program graduates work in various roles across Canada, the United States and abroad. In fact, a number of the staff and faculty at UVic are proud alums of our program who have returned to share their valuable expertise.
Join us for a night of laughter and witness the magic both on and off-stage, where the collaborative efforts of talented individuals bring Wilde's masterpiece to life in an unforgettable way.
Includes live and streamed performances.
UVic's Music Student Association (MSA) presents their annual recital featuring works that highlight marginalized voices.
Storytellers from the community and UVic School of Music musicians immerse you in diverse tales of challenge and joy amidst a tapestry of improvised sound.
Hear timeless classics, old and new.
Ajtony Csaba leads the audience on a captivating journey, weaving together diverse keyboard repertory from different eras, improvisations, electronic sounds, and evocative live imagery, drawing inspiration from a recent trip to Tibet.
An evening of symphonic grandeur featuring two monumental works: Chopin's Piano Concerto No. 1 in E minor, Op. 11, performed by UVic Concerto Competition winner, Carey Wang, and Louise Farrenc's Symphony No. 1 in C minor, Op. 32.
UVic Jazz and Creative Music Ensemble:
Featuring the music of Phil Nimmons — often referred to as the "Dean of Canadian jazz" — to celebrate his 100th birthday.
Giving Tuesday: The world's largest generosity movement
On November 28, join alumni, donors, and community members by supporting a cause that means the most to you!


Every small action (and donation) makes a big difference across campus—contributing to student-led initiatives, research that strengthens communities, and programs that change lives.
Theatre faculty member, Brian Richmond, stages Dracula readings with esteemed actors including many UVic alumni.
Advance tickets available only through The Roxy | 250-382-3370 | $10 per performance or all three for $25. Or in-person one hour before at the Phoenix Theatre. Read more...