UVic Music e-Pulse Sept–Oct 2017
---

Remembering Erich Schwandt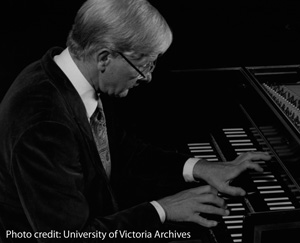 Dr. Erich Schwandt, Professor Emeritus of Musicology in the School of Music, passed away in Victoria on August 2. A native of California, he attended Stanford University for his entire academic training, where he studied harpsichord with Putnam Aldrich. After a period of teaching at the Eastman School, he came to UVic in 1975, where he taught until he retired in 2001. An expert on music of the French Baroque, towards the end of his career he did major work on the early twentieth century composer Erik Satie, notably reconstructing his Messe des pauvres. A gentle and witty man, much beloved by his students, he continued to be a presence at the university after he retired, and for 30 years played the huge Clearihue organ at every convocation ceremony in the University Centre Farquhar Auditorium until spring 2013. His work as an organist was profiled in this UVic "day in the life" story in 2011.
A memorial gathering for Erich Schwandt, with music and refreshments, will take place at 2 p.m. on Saturday, September 30 at the University Centre Farquhar Auditorium.
---
A Golden Legacy:
Sparking the musical imagination for 50 years
It's hard to imagine what Canada's musical landscape would be like without the UVic School of Music. A vital part of the university since 1967, some of the country's leading musicians, composers, musicologists and music educators have studied here. Whether they're members of the Victoria Symphony, on stage with Pacific Opera Victoria, your local band teacher or the singers in your favourite choir, the School of Music continues to be an essential part of Victoria's arts community.
"For 50 years, we have been a vital musical and creative force not only in Victoria, but across BC and Canada," says noted composer and School of Music director Christopher Butterfield — an alumnus of the School himself. "We're recognized as one of Canada's foremost musical institutions, and we welcome you to join us for an extraordinary season of concerts and special events."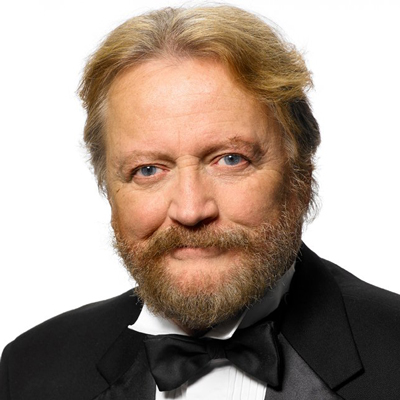 This includes the Celebration Weekend & Reunion (Dec. 1-3) with a gala Chorus & Orchestra concert on Dec. 2 featuring guest conductor Timothy Vernon; Israeli contralto Noa Frenkel performing Gustav Mahler's masterpiece Das Lied von der Erde with tenor Benjamin Butterfield and the UVic Orchestra on Oct. 27; and an outstanding line-up of free events with guests like violinist James Ehnes and vocalist Tanya Tagaq, and alumni including violinist Kerry DuWors, composer Owen Underhill and country-folk duo Twin Kennedy, to name a few. The School is also excited to host its first New Music & Digital Media Festival from Feb. 2-4, with electronic music pioneer Suzanne Ciani as special guest.
As Butterfield recounts his time as a student at UVic, he's struck by "how little the School has changed" since he graduated 42 years ago. "There's the same supportive community, the same feeling that one can do anything, the same joy in music." This is what has been at the core of the School of Music and key to student success over the years.
"The School offers students an exceptional learning experience built on the creativity, talent, and dedication of its faculty, instructors and staff," describes Faculty of Fine Arts Dean and musicologist Dr. Susan Lewis. "Music enhances and transforms our lives and our world. I thank the School of Music for sharing its collective expertise and artistry to the benefit of our students and community for the last five decades and offer my best wishes for the next fifty years and beyond."
Many of our events are free or by donation, and for ticketed concerts, special pricing is available for students, alumni and seniors. For details and a complete calendar of events, be sure to visit our online calendar and 50th Anniversary website.
---
On the Pulse: Faculty news round-up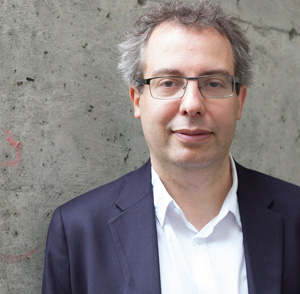 Internationally recognized composer Dániel Péter Biró can now add one of North America's most prestigious awards to his list of honours — the Guggenheim Fellowship. He'll be using the one-year award worth $50,000 US to reflect on one of the most important issues of today: global migration. "I am happy and honoured to be awarded this prestigious fellowship," says Biró. "I am also extremely grateful to have time to work on the proposed composition cycle." Read the full story on the Fine Arts blog.
This past May Suzanne Snizek received the Craigdarroch Award for Excellence in Artistic Expression, a UVic award that celebrates the extraordinary teachers and researchers who are making an impact in the classroom and beyond. Snizek teaches flute performance, an integrated performance seminar, and coaches chamber music. She is also a specialist on suppressed music during WWII. On the heels of this award, her work was profiled in an interview in the July/August issue of Focus Magazine. Snizek talks about how her passion for social justice dovetails in her research and creative practice around unearthing and performing the "forgotten" works of composers who were suppressed in the first half of the 20th Century.

Merrie Klazek gained media attention this summer for her role as administrative director of and performer with the Canadian Celtic Celebration festival that she started with her husband, Pierre Schryer. This was the festival's final year in Thunder Bay, but it will likely continue in Victoria or Sidney next year. Klazek was interviewed by CBC Thunder Bay for both a radio interview and web story, and was interviewed by Dougall Media's Gary Rinne for this story on TB News Watch, as well as the June issue of Walleye Arts Magazine and Minnesota's Northern Wilds Arts Magazine.
Patrick Boyle has contributed the soundtrack for It Might Break Your Heart, one of the National Film Board's Legacies 150 projects. This series of interactive photo and illustration essays reflect on legacy and inheritance a century-and-a-half into Canadian Confederation. The music is performed by Boyle (trumpet), Bill Brennan (Rhodes), John Nugent (tenor), Mike Billard (drums), Jim Vivian (double bass) and produced by Glenn Tilley and comes from a CBC commission for Well Enough Alone, a piece to acknowledge the 60th anniversary of Newfoundland joining Canada.
Arthur Rowe has a concert coming up on at the ArtSpring arts centre on Salt Spring Island on September 27. He'll be performing in the program Piano Quartet Favourites alongside Joan Blackman (violin), Yariv Aloni (viola) and Eugene Osadchy (cello). They'll play the same program on Sept 28-29 as part of the Vetta Chamber Music series in Vancouver.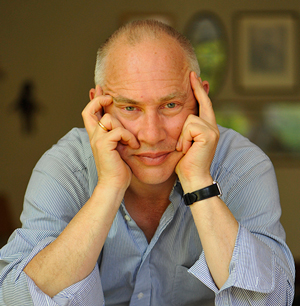 Christopher Butterfield is collaborating with artist Sandra Meigs on Room for Mystics, an installation at the Art Gallery of Ontario in Toronto which will run for three months from the opening on October 18. Comprising 30 paired paintings and 10 banners, Butterfield's element of the piece is a sustained chord built from changing partials in the harmonic series played back through 17 custom-built loudspeakers. Five times a week, the Vox Aeris brass trio will play a 15 minute composition that is an articulation of the chord, to literally bring the room alive. In 2015 Sandra Meigs won both the Governor General's award for visual art and the Gershon Iskowitz prize and was just named a Fellow of The Royal Society of Canada—the country's highest academic honour.
---
On Stage

50th Anniversary Signature Event
French Connections concert unites community
Music and food ha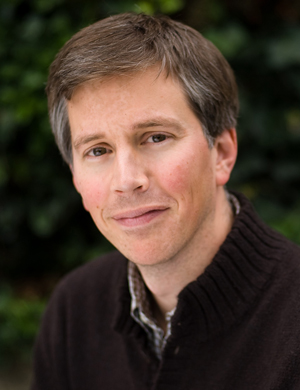 ve a way of bringing people together — colleagues, friends, communities — and the Faculty Chamber Music concert and dinner on October 14 is no exception. Faculty and alumni will join on stage with some special guests for a 50th anniversary celebratory concert of stories and songs. The program features Igor Stravinsky's theatrical masterpiece L'Histoire du soldat, Camille Saint-Saëns' humorous and fun-loving Carnival of the Animals, and Rapsodie nègre by Francis Poulenc.
Gregor Craigie, local celebrity and host of CBC's On the Island, will narrate the Stravinsky. Donovan Waters, Professor Emeritus at UVic's Faculty of Law, will recite the Ogden Nash verses during Carnival of the Animals (the poems were written more than 60 years later to accompany the music). Waters, a leading international expert in trust law and the author of several texts including Law of Trusts in Canada, has a passion for the spoken English language. The Saint-Saëns will be conducted by School of Music alumnus Owen Underhill, who recently received a Lifetime Achievement Award from the Canadian Music Centre.
A special French-themed dinner at the University Club — think beef bourguignon, ratatouille and crème caramel — will give concert-goers the opportunity to mix and mingle with hosts Craigie and Waters as well as gain insight into the program in a pre-concert talk with UVic Distinguished Professor Dr. Harald Krebs.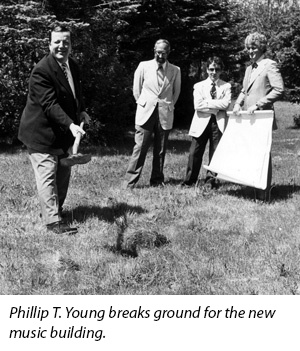 The concert will give special opportunity to honour former School of Music Chair and Professor Emeritus, the late Phillip T. Young. Young was the real force in establishing the then Department of Music and in getting a music building back in the 70s. "Phil is seen as the main inspiration for the school and the direction it went," recalls Professor Emeritus Lanny Pollet. "He was an excellent administrator and good at getting things done. The school, including its recital hall, wouldn't have happened without his leadership." In appreciation of this, the School of Music faculty named the hall the Phillip T. Young Recital Hall. As Pollet recalls, "there was no question…it was important to honour his contribution to the school." Young's wife, Cathy, will be present and a new plaque will be installed in the lobby of the Recital Hall to commemorate him and the hall as part of this 50th anniversary year.
"This special evening affords the opportunity to think about and celebrate all the faculty whose contributions echo in the halls of the building and especially this wonderful concert hall," explains Lafayette Quartet cellist and co-head of performance, Pamela Highbaugh Aloni. The Faculty Chamber Music Series brings a large number of the School's performance faculty together on stage. "We really are stronger when working together," remarks Highbaugh Aloni, who has been teaching at UVic for 25 years. "This concert really speaks to my experience at UVic over years: the synergy that is palpable when you enter the building and the relationships I've built with this very collegial, immensely talented and fun group of colleagues."
The all-star line-up of School of Music performers includes Bruce Vogt, Arthur Rowe and Harald Krebs (piano), Patricia Kostek (clarinet), Suzanne Snizek (flute), Merrie Klazek (trumpet), Scott MacInnes (trombone), Benjamin Butterfield (tenor), the Lafayette String Quartet, and Alex Olsen (bass). Several School of Music alumni will also join the stage.
What: French Connections: Faculty Chamber Music concert & dinner
When: Saturday, October 14 | Dinner at 6 PM / Concert at 8 PM
Where: University Club / Phillip T. Young Recital Hall
Tickets: Concert: $10-$25 / Concert + Dinner: $80 from the UVic Ticket Centre (250-721-8480 or online) and at the door.
---
Stellar guest events for Sept-Oct
The School of Music is pleased to present a very exciting line-up of guest artists during our 50th anniversary season.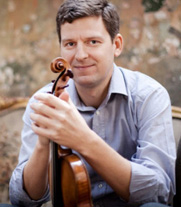 To start, Grammy Award Winning violinist James Ehnes will present a violin masterclass and Q&A session on September 29. Ehnes is one of Canada's most beloved violinists and has performed in over 35 countries on five continents, appearing regularly in the world's great concert halls and with many of the most celebrated orchestras and conductors. Ehnes will be in town to perform with the Victoria Symphony on Sept. 30 and Oct. 1.
In a special lecture-presentation on October 16, ethnomusicologist and School of Music alumna Klisala Harrison (B.Mus '97) will talk about how popular and Indigenous musics are used in Canadian efforts to address human rights deficits occurring in poverty, as well as how music can benefit urban poor in life-affirming ways. Harrison will be coming all the way from Finland where she is Academy of Finland Research Scholar at the University of Helsinki. Her main research interest focuses on how music may be used to address concrete social problems.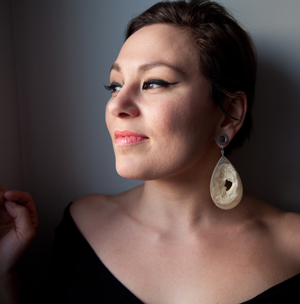 We cannot wait to welcome Canadian Inuk experimental vocalist and artist, Tanya Tagaq and collaborator Christine Duncan on October 17. The duo will lead the UVic Chorus in an improvisation workshop exploring texture, timbre, rhythmic patterns and extended vocal techniques as well as discuss Creative Collaboration in the Music Industry with Patrick Boyle. Tagaq blends throat singing with electronic, classical, punk and rock music. She won the Polaris Prize for best Canadian album in 2014 and has played to major festivals and packed houses all over the world. Duncan possesses a five-octave range, and while she performs a wide range of styles with ease — from opera to soul music — she is most in her element with free improvisation. All are welcome to attend the discussion and observe the workshop. Tagaq and Duncan will perform with the Victoria Symphony on October 21 as part of their Explorations series conducted by Schoolo of Music percussion instructor Bill Linwood.
---
Concert pays tribute to Maureen Forrester
The UVic Orchestra honours the extraordinary Canadian mezzo-soprano Maureen Forrester in a concert on October 27 in the Farquhar Auditorium. An artist who achieved great acclaim, Forrester was also a generous teacher whose legacy carries on through her many students. As a superstar who brought international attention to Canada, this is a fitting way to celebrate Canada's sesquicentennial.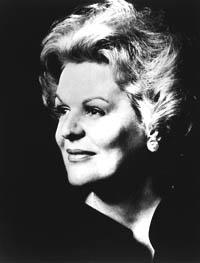 The program features a new work commissioned by the Toronto Symphony Orchestra by Howard Shore, Canada's acclaimed film composer well-known for his scores for The Lord of the Rings trilogy. L'Aube (Dawn) — which will be premiered by the TSO on October 19 — is a song cycle for mezzo soprano and orchestra with text by writer, producer and documentary filmmaker Elizabeth Cotnoir. Also on the program is one of Forrester's signature works, Gustav Mahler's masterpiece, Das Lied von der Erde (The Song of the Earth), as well as Richard Wagner's Rienzi Overture.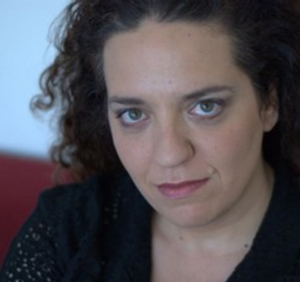 Israeli contralto Noa Frenkel and Victoria's beloved tenor, Benjamin Butterfield will be guest soloists with the orchestra. Frenkel is a versatile artist with an extensive vocal range and an affinity for many musical styles. Her repertoire reaches from Renaissance to contemporary music. Co-head of performance at the School of Music, Butterfield enjoys an international career as one of Canada's most successful and sought-after artists. He has performed to critical acclaim throughout North America, Europe, the Middle East, Asia and New Zealand. "Performing a huge Mahler piece with two incredible singers who are driving forces in the world of singing, is an exceptional opportunity for the students in the orchestra," says conductor, Ajtony Csaba.
This special concert, presented in partnership with the Toronto Symphony Orchestra in celebration of the 150th Anniversary of the Confederation of Canada, received financial assistance from the Government of Canada.
What: UVic Orchestra Concert
When: Friday, October 27 at 8 PM
Where: University Centre Farquhar Auditorium
Tickets: $10-$20 from the UVic Ticket Centre (250-721-8480 or online) and at the door.
---

Calendar Quick-Fire
More event highlights for September and October:
WEDNESDAY, SEPT. 13, 12:30 PM | Mac B037 (Free)
Lieder at Lunch: Unterwegs (On the Road)
An exploration of the German Lied repertoire with Sharon and Harald Krebs, and special guest mezzo-soprano Kathryn Whitney. Bring your lunch!

SUNDAY, SEPT. 17, 2:30 PM | P.T.Young Recital Hall ($10-$25)
Faculty Concert Series: Friends and Neighbours
A diverse journey from the folksongs of Canada, Lieder in Germany, songs from Russia and Ukraine, to the neglected American Art Songs of Randy Newman with tenor Benjamin Butterfield, pianist Kinza Tyrrell, and flutist Suanne Snizek.

WEDNESDAY, SEPT. 27, 6-9 PM | Mac B120 (Free)
Guest Masterclass: Matt Palmer, guitar

THURSDAY, OCT. 5, 7 PM | David Lam Auditorium (Free)
12th Annual Lafayette Health Awareness Forum
Our Vital Brain: Being mindful about optimal health
The Lafayette String Quartet is joined by experts to explore how mindfulness and new understandings of the workings of our brain affect our overall health. Reserve seats at: lafayettestringquartet.ca

FRIDAY, OCT. 13, 8 PM | Dave Dunnet Theatre, Oak Bay High ($10-$20)
UVic Wind Symphony
Dr. Michael Keddy, conductor

WEDNESDAY, OCT. 18, 12:30 PM | Mac B037 (Free)
Lieder at Lunch: Mom and Pop Songs

SUNDAY, OCT. 22, 8 PM | P.T.Young Recital Hall ($10-$25)
Faculty Concert Series: Sounding Now: Boyle, McFetridge & Young
A concert of original compositions and improvisations featuring some of Canada's most provocative jazz composers. Fans of fresh sounds won't want to miss this!
Pre-concert talk at 7:30 PM.

SATURDAY, OCT. 28, 2:30 PM | P.T.Young Recital Hall (By donation)
UVic Chamber Singers: Autumn Songs
With soloists and ensembles from the School of Music voice section.


A complete list of School of Music events can be found on our website.
---
Alumni News
Let's Celebrate!
The School of Music is hosting its first-ever Alumni Reunion on December 1-3. For this special occasion, doors will be open to five decades of alumni and their families for a weekend of reminiscing with old friends and meeting new ones!
The weekend will be jam packed with concerts, an open house, celebration dinner, "open mic" concert, and many opportunities to mix and mingle with fellow alumni. Check out our Reunion Weekend website and stay tuned for registration details. We hope you'll join us in celebrating 50 years!
---

Miniatures Wanted
The School of Music is presenting a 50th anniversary New Music & Digital Media Festival on February 2-4. We would love for you to be a part of this milestone!
This call for short works (3 minutes or less) is open to all UVic School of Music alumni of any age. Selected pieces will be performed in a concert featuring clarinetist Heather Roche (B.Mus '05), pianist Tzenka Dianova (M.Mus '00) and graduate string quartet, Cuarteto Chroma on February 3.

Check out the details here. The deadline for submissions is October 30.
---

Beyond UVic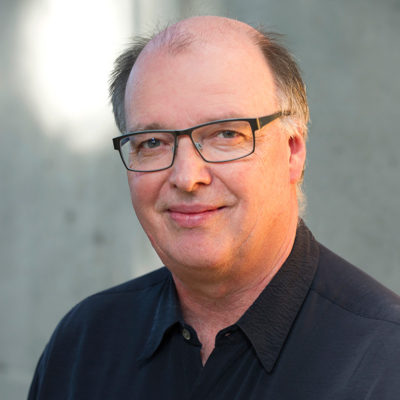 Composer Owen Underhill (B.Mus '75) was awarded the Canadian Music Centre's first-ever Lifetime Achievement Award this past March. Underhill is a prize-winning, Juno-nominated Associate Composer of the CMC, Artistic Director of Turning Point Ensemble, professor of composition at Simon Fraser University, and an accomplished conductor having conducted well over 150 premieres by Canadian composers. "It is impossible to overstate Underhill's contribution to the musical life of Vancouver, to the province of BC, and to the cultural fabric of the nation itself," said CMC BC Director Sean Bickerton.
Percussionist Daniel Tones (B.Mus '00) returned to the UK this past spring for another international tour bringing contemporary Canadian music to new audiences. Building upon the success of his 2015 tour, "Canada REConnected" featured concerts and masterclasses in Newcastle, York, Leeds, London, and Edinburgh. He was joined by Underhill to perform the composer's Songs Without Words.
Watch for Tones and Underhill's performance and workshops at the School of Music in January.



As reported in this Times Colonist article, a composition by School of Music alumnus Tobin Stokes (B.Mus '89) was performed for the Queen and Prince Philip in celebration of Canada's 150th birthday on July 19. Stokes, who was a composer-in-residence for the Victoria Symphony, was enthused to hear his piece performed at Canada House in London.


Thomas Nicholson (B.Mus '17) has taken the top prizes in the 2017 SOCAN Awards, Canada's most prestigious competition for young composers. He received the The John Weinzweig Grand Prize ($3,000) for best overall work and first prize ($3,000) in The Sir Ernest MacMillan Awards (for compositions for large ensemble) both for About, an orchestra piece he wrote for a UVic Orchestra reading in 2016. Thomas was also awarded 1st prize ($3,000) in The Serge Garant Awards (for compositions for 3 to 12 performers) for Motte, his B.Mus graduating piece, written in 13-limit just intonation and featuring a retuned piano. This fall Thomas will start a Master's degree in composition at the Universität der Kunst in Berlin.
---

Join our Facebook group!
Are you on Facebook? We invite you to join the 1000+ members who have already connected through the UVic Music Alumni group (link on our website). Leave a memory on the discussion board, let everyone know what you've been up to, and say hello to old friends. Please invite any and all alumni to join this group.
Not on Facebook? Please send an email to musicalumni@uvic.ca with a short update.


---
To see this newsletter as a web page go to https://finearts.uvic.ca/music/events/e-pulse/epulse_Sept_2017.html
e-Pulse is a regular e-newsletter for those interested in the University of Victoria School of Music. If you no longer wish to receive this newsletter, click here and enter your address and click Un-Subscribe. A confirmation message will be emailed to you. You can also reply to this message to confirm that you want to be removed from this mailing list.
Follow us on Facebook (University of Victoria, School of Music) and Twitter (UVicMusic).
For a complete list of School of Music events, visit our online Events Calendar.