UVic Music e-Pulse December 2017
---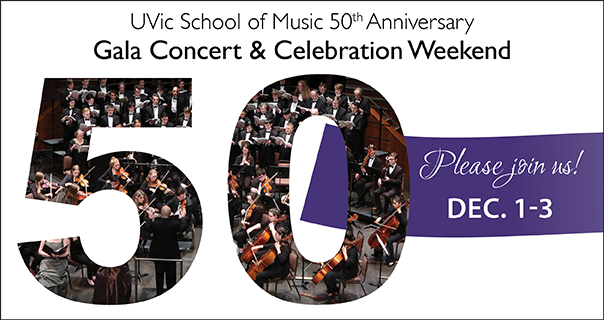 Chorus & Orchestra Gala Concert with Maestro Timothy Vernon

Saturday, December 2 | 8 PM
University Centre Farquhar Auditorium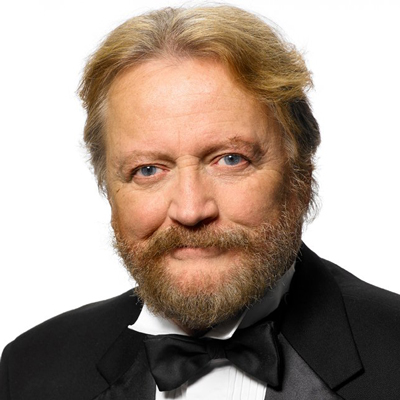 The UVic School of Music is honoured to welcome Timothy Vernon as guest conductor of the UVic Chorus and Orchestra on the special occasion of its 50th anniversary. Founding artistic director of Pacific Opera Victoria (POV), Maestro Vernon has earned the admiration of audiences and fashioned POV into one of the city's true cultural treasures. Renowned for the quality of its often-challenging productions and for bold programming that can range from Handel to contemporary works, POV has proven itself as arguably the most successful, innovative and progressive arts organization in the country—primarily thanks to Maestro Vernon.
Earlier in 2017, Vernon was recognized by UVic for his leadership and achievements with an Honorary Doctor of Music (DMus). He addressed the Fine Arts graduating class at their convocation on June 13.
"Bringing Timothy in is a way of recognizing our commitment to the community, as well as his honorary degree," says School of Music director, Christopher Butterfield about the concert. "We wanted to make him part of this experience by having him choose the music and work with our students."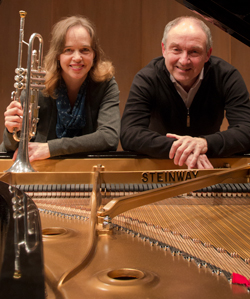 Maestro Vernon will conduct the UVic Orchestra in Hindemith's Symphonic Metamorphosis and Beethoven's Coriolanus Overture. School of Music faculty pianist Arthur Rowe and trumpeter Merrie Klazek will join the orchestra for Shostakovich's Piano Concerto No. 1 for Strings and Trumpet, and the UVic Chorus, Chamber Singers and Orchestra will perform together in G. F. Handel's sacred choral composition Utrecht Te Deum.
During intermission, place your bid on local items—from gift baskets to attractions—in a silent auction. Funds raised will support the School of Music's 50th Anniversary season.
Mingle with the performers at a cake reception in the University Centre lobby following the concert.

---
Let's Celebrate: Reunion Weekend

December 1-3

The School of Music is excited to host its first-ever reunion. Doors will be open to five decades of alumni, past and current instructors and staff—as well as their families—for a weekend of reminiscing with old friends and meeting new ones.
Weekend events include our gala Chorus and Orchestra concert with guest maestro, Timothy Vernon, an open house, social & dinner, campus tour, and many opportunities to mix and mingle with fellow alumni.
An "Open Mic" concert on Sunday, Dec. 3 invites reunion guests to perform on the Phillip T. Young Recital Hall stage once again. Reconnect with a chamber group from your school days, get on stage with more recent collaborators, or perform solo. This concert is just for you! (Sign up to perform by November 23.)
Many Reunion Weekend events are free and special rates are available to alumni for ticketed events. Please be sure to register by November 27.

---
Open House: A Day in the Life at the School of Music
Friday, December 1 | 12-5 PM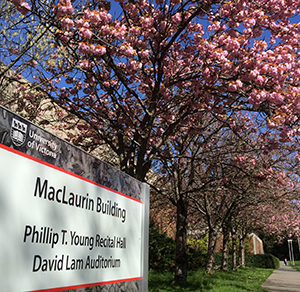 Get a glimpse into the life of a music student when the School of Music opens its doors to the community for the day. Take a tour of the facilities, attend a concert, lecture or masterclass. This will be a great opportunity to meet students and faculty or to connect with fellow alumni.
The afternoon offers a brief guided tour of the facilities including the Recital Hall (12 pm), a Fridaymusic concert featuring School of Music guitar students (12:30 pm), "Jingle Brass" (1:30 pm), a voice masterclass with Benjamin Butterfield (2:30 pm), a Chamber Music Masterclass with guest violinist Kerry DuWors & pianist Stephen Runge (2:30 pm), and a chance to be a Sound Recording Techniques student with Kirk McNally (3:30 pm).
Enjoy hot apple cider and cookies while browsing the collection of photographs and posters from the School of Music's archives on display in the MacLaurin B-Wing Lobby.
All are welcome to attend this free event! Drop in on a session or two, or stay for the afternoon.

---
Music in Motion Workshop
Saturday, December 2 | 11 AM - 12 PM
Rm. B037, MacLaurin B-Wing


This fun-filled workshop with Dr. Adam Jonathan Con was created with every age group in mind to experience meaningful musical moments through listening and physical expression. This particular blend of Dalcroze, Laban, Eichenberger, Alexander, and Tai Chi philosophies can only be experienced here!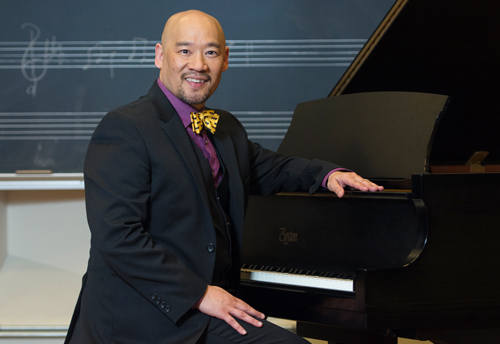 Dr. Con is a conductor, a visionary, a respected teacher of choral conducting and Tai Chi Chuan, and a leader in the advocacy of music education. A native of Vancouver and a third generation Chinese Canadian, his holistic approach to choral music through a unique blend of kinesthetic whole-body movement and Eastern philosophy continues to inspire singers of all ages in mind, body and spirit. His motto is "Music is more than notes in motion; music is notes in Emotion."

---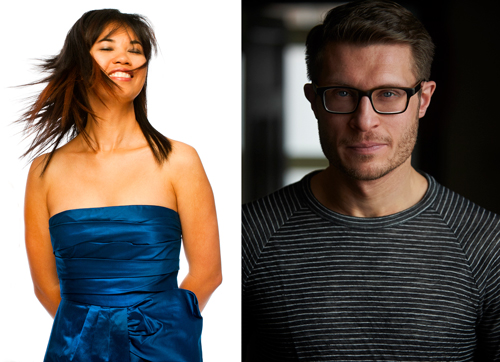 Orion Series in Fine Arts presents
Kerry DuWors, violin & Stephen Runge, piano
Saturday, December 2 | 2:30 PM
Phillip T. Young Recital Hall


In a concert of music "From 1917 in 2017," this dynamic alumni duo performs works by Debussy, Ravel, Fauré, Elgar and Rachmaninoff.
Canadian violinist, chamber musician and educator, Kerry DuWors (BMus '01), has been praised as a "dynamic performer" (Scott St. John) with "fearless competence" (Winnipeg Free Press). Kerry is the first prize winner of the 26th E-Gré National Music Competition and is a three-time winner of the Canada Council's Musical Instrument Bank Competition. Praised for his sensitivity and versatility, pianist Stephen Runge (BMus '01) has been heard from Victoria to Halifax as a soloist and collaborative artist.

---
Beer Choir
Saturday, December 2 | 4 PM
Felicita's Campus Pub, Student Union Building
The Beer Choir combines the traditions of socializing through libations and singing into one cheerful musical community. For Victoria, our special brand of Beer Choir—lead by Adam Con—includes accordionists from the Victoria Accordion Society and choristers from the many choirs in the capital region. A special chorister's songbook will be available to everyone who attends and song leaders will help teach parts. Beer Choir is a fun participation event.
Come early to get a seat and order a pint (happy hour prices in effect from 4 p.m.). Cover charge is $5 for students with a valid student I.D. and $10 for community members. All funds will support the UVic School of Music's 50th Anniversary.
The Beer Choir will wrap up at 6 p.m. but feel free to stay longer to enjoy dinner before the UVic Chorus & Orchestra concert at 8 p.m.

---

A complete list of School of Music events can be found on our website.
---
To see this newsletter as a web page go to https://finearts.uvic.ca/music/events/e-pulse/epulse_Dec_2017.html
e-Pulse is a regular e-newsletter for those interested in the University of Victoria School of Music. If you no longer wish to receive this newsletter, click here and enter your address and click Un-Subscribe. A confirmation message will be emailed to you. You can also reply to this message to confirm that you want to be removed from this mailing list.
Follow us on Facebook (University of Victoria, School of Music) and Twitter (UVicMusic).
For a complete list of School of Music events, visit our online Events Calendar.