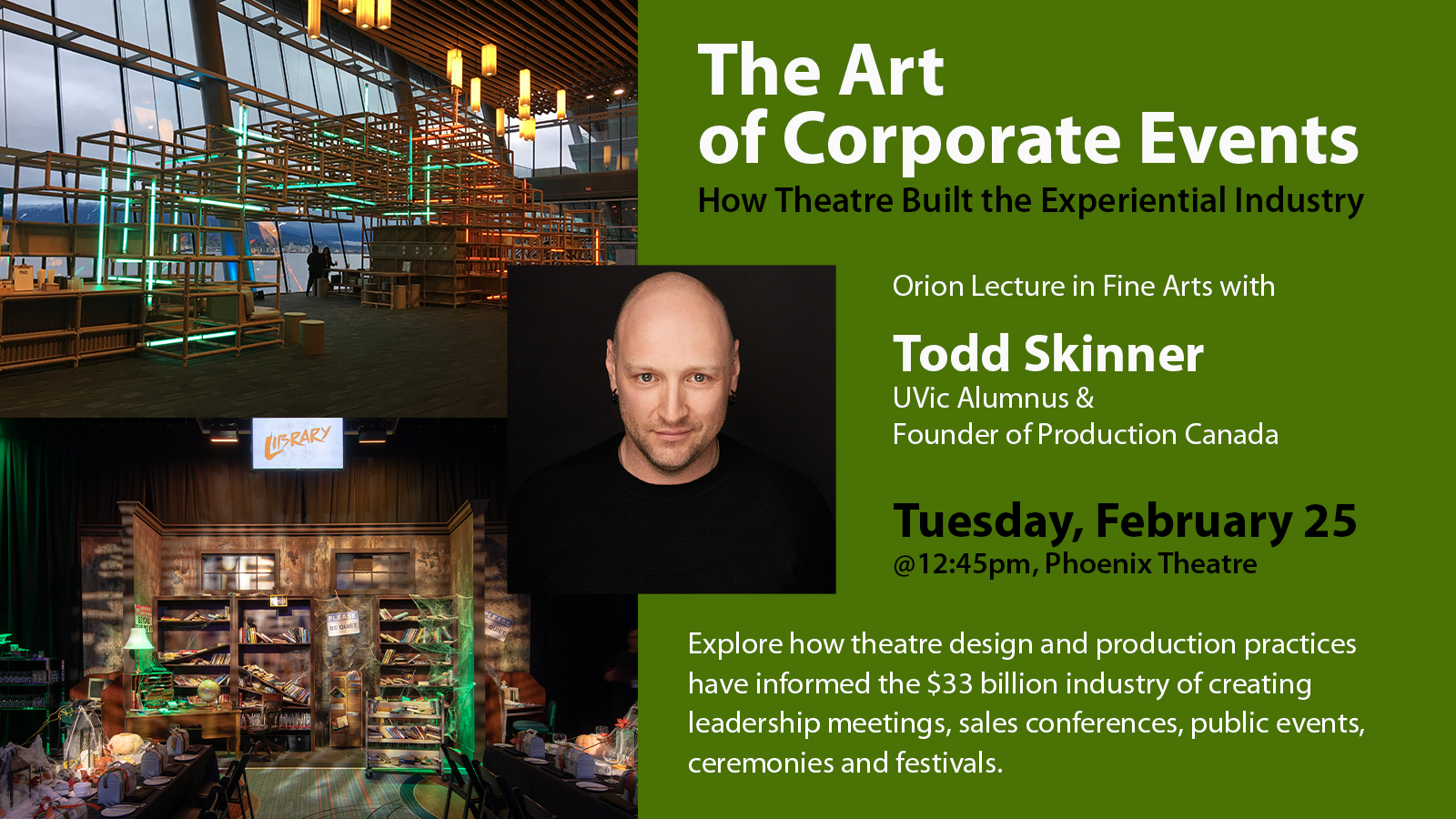 February 25, 2020 at 12:45pm
 The Art of Corporate Events: How Theatre Built the Experiential Industry
with Todd Skinner    
Founder of Production Canada and Alumni of the Phoenix Theatre 
Prior to founding Production Canada in 2004, Todd toured the world with acts such as David Crosby and Loreena McKennitt.  He also held progressively senior production design and management posts within some of Western Canada's top theatre companies, including the Belfry Theatre (Victoria, BC), and Alberta Theatre Projects (Calgary, AB).  Since founding Production Canada in 2004, the company has grown to 3 offices across the country with over 30 staff and over 400 projects a year.
Read more about Todd and Production Canada. 
The Orion Lecture Series in Fine Arts is presented through the generous support of the Orion Fund in Fine Arts, the Faculty of Fine Arts, University of Victoria.