Friday Afternoon at the Phoenix Fire
Episode Two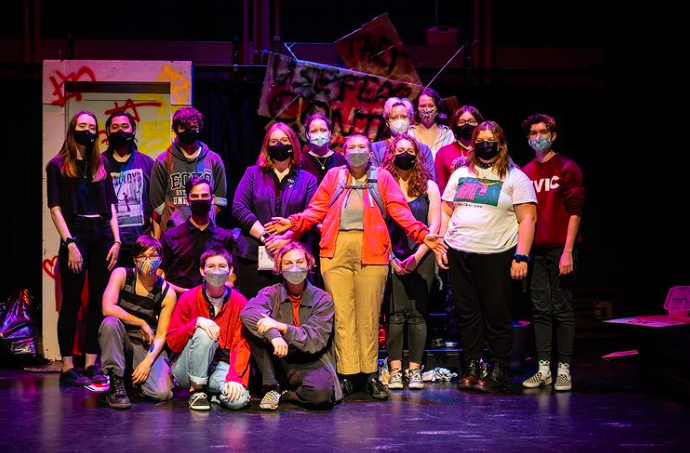 SATCo productions this fall: (left) Cast and crew of A Kind of Apocolyse. (right) Cast and crew of Reset.
Host Mo Hatch speaks with directors from this fall's presentations by the Student Alternative Theatre Company (SATCo) including Sydney Hunt who directed A Kind of Apocalypse in October and Tianxu Zhao who directed Reset in October. 
Recorded at the Phoenix Theatre on Friday, October 29, 2021.