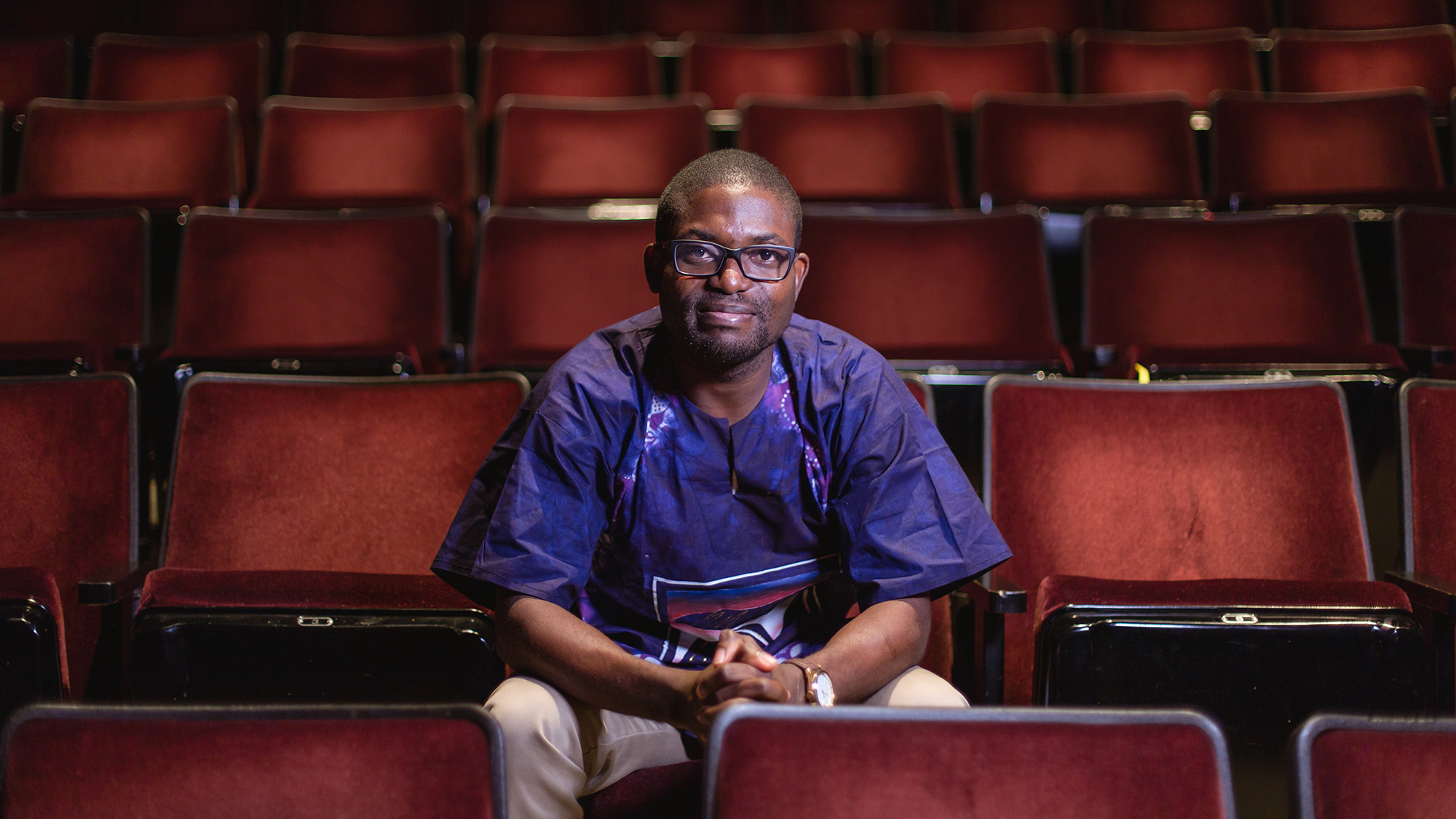 March 27, 2020  at 12:30pm – 1:30pm

(Cancelled due to COVID-19)

Contemporary African Theatre Staged Reading 
A public presentation of the THEA 318 class with instructor Taiwo Afolabi

Featuring staged readings of
54 Silhouette by Africa Ukoh – 2nd

 prize winner, 2011 BBC African Performance Competition

We Shall Sing for the Fatherland by Zakes Mda – Winner, 1978 Amstel Playwright Award of the year
Over my Dead Body by Violet Barungi – Winner, 1997 British Council International New Playwriting Award for Africa and the Middle East region.
Taiwo Okunola Afolabi is an applied theatre practitioner and researcher with vast professional experience both within and outside Nigeria. He is an alumnus of the United States of America's Exchange Program – International Visitor Leadership Program (IVLP), an International Guest at the Danish 43rd Festival Theatre for Children and Young Audience and conducted theatre-based research in the Danish Arts Council's International Research Program, Denmark. He directed a play for the Al Bugaa International Theatre Festival, Khartoum, Sudan; and led an artistic workshop on Artistic Education at the Festival International on Theatre and Marionette, Ouagadougou/Festival of the Arts, Burkina Faso (FITMO/FAB) among others. He co-coordinates the Young Practitioner Committee of the International Theatre Institute and founded Theatre Emissary International, a theatre organization that uses the power of arts and theatre to address social issues in the society. He had his undergraduate studies at University of Jos and presently he is a Queen Elizabeth Scholar at the University of Victoria, Canada where he is undertaking his Master program in Applied Theatre.