February 2023 | Act 16 Scene 3
Vinegar Tom shows February 16 - 25, 2023
In-person performances Tuesday to Friday and first Saturday evening at 8pm, Saturday matinees at 2pm
Streaming Performances Thursday and Friday February 23 & 24 at 7pm and Saturday February 25 at 3pm
What is a witch? Is it a woman connected to the devil? Or a woman deemed mad or evil? Perhaps a witch is simply a woman who doesn't fit into the stereotypical norms of society.
Worlds of the past, present and future collide throughout Vinegar Tom, combining scenes set during the 17th century witch trials with contemporary songs sung by a chorus in modern dress. Its themes explore the consequences of a town rumour and how gossip can hold power over women's lives.
MFA Candidate Francis Matheu directs Caryl Churchill's Vinegar Tom at the Phoenix Theatre running from February 16-25, 2023.
Vinegar Tom
was written in the backdrop of the 1970's feminist movement in collaboration with London feminist theatre troupe Monstrous Regiment. Churchill is known for exploring topics involving sexual politics and feminist themes in her plays, and Vinegar Tom is no different.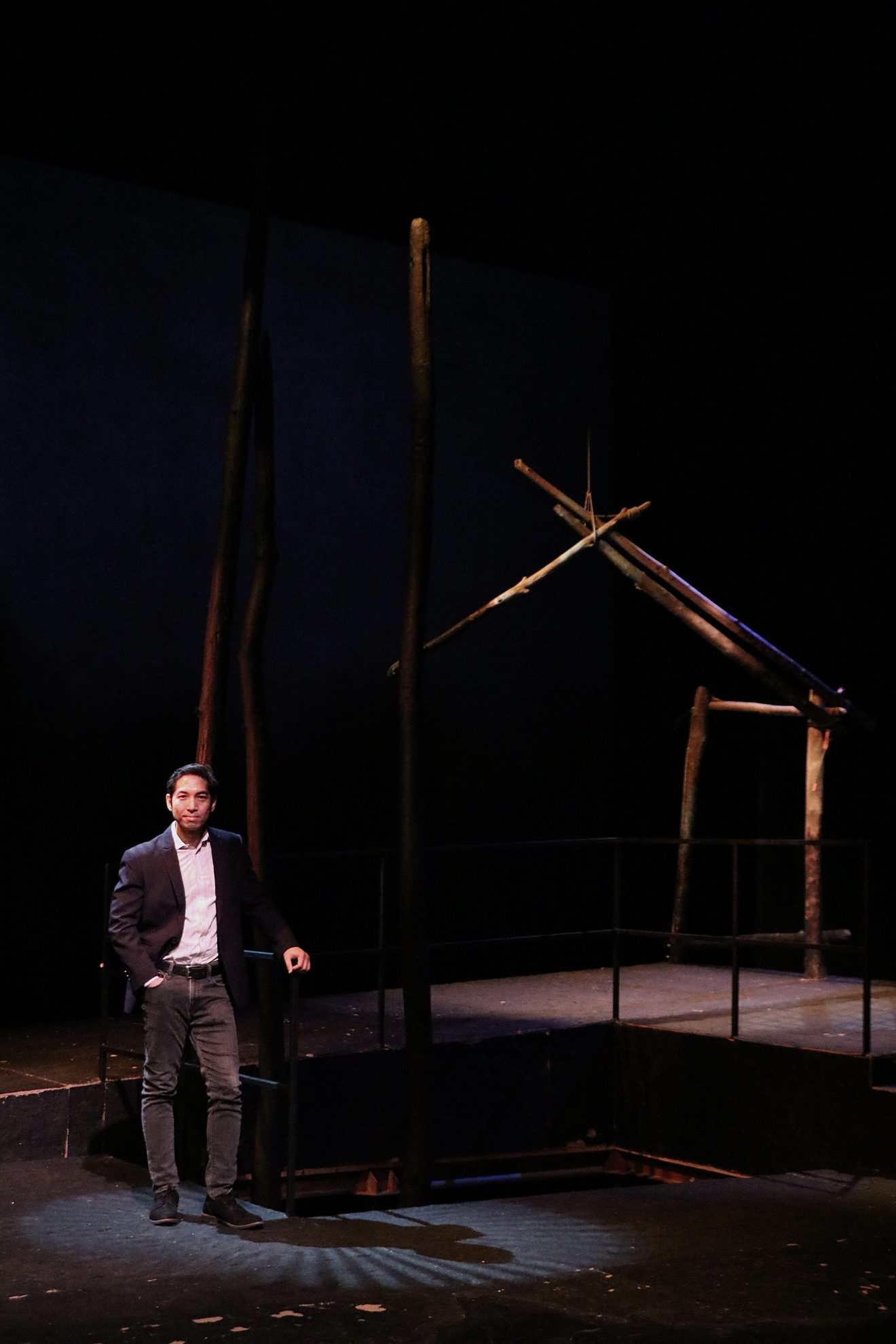 Made possible in part by the National Commission for Culture and the Arts (NCCA)
Seeing Greek tragedies in American immigration stories
Playwright Luis Alfaro has blended Euripides' classic tragedy Medea with Mexican folklore in an "unpretentious and entertaining" examination of one Mexican family's hope for a better life in the United States and their struggles to live without documentation while caught in the grip of America's immigration system. Alfaro has also written plays based on Sophocles' Electra, and Oedipus, published in the collection The Greek Trilogy. Featuring guest director Carmen Aguirre.


UVic Wind Symphony & the Naden Band: Here and Now
Feb. 10 at 8pm
Hear UVic Concerto Competition winner Amaya Sydor perform Raum's Concerto for Bass Trombone and the world premiere of new works commissioned for this concert.
Orion Series in Fine Arts presents Dr. Jane Ginsborg
Feb. 13-16
Music psychologist Dr. Jane Ginsborg presents a series of workshops and lectures based on her research on mental health, wellness, and music making.
Faculty Concert: Lafayette String Quartet
Mar. 23 at 8pm
Hear a world premiere by Orion Series in Fine Arts guest composer Nicola LeFanu, plus a quartet by Irish-British composer (and LeFanu's mother) Elizabeth Violet Maconchy.
Faculty Concert: Lafayette String Quartet
Feb. 11 at 8pm
Experience the world premiere Vivian Fung's quartet & "Spiraling" plus quartets by Beethoven and Shostakovich.
Faculty Concert: Pianist Bruce Vogt
Mar. 5 at 2:30pm
A concert of Schubert, Chopin Mazurkas, a Clementi Sonata and a few numbers with guests Benjamin Butterfield, Anne Grimm and Harald Krebs.
UVic Chorus & Symphony Orchestra
Mar. 25 at 2:30pm
Music by Stella TerHart, Ola Gjello and a new composition by UVic Music student, Julian Glover.
Thank You Concert
Feb. 12 at 1:30pm
Join us as we say thank you to our many supporters, concert-goers, and the community with a delightful afternoon of student performances. Reception to follow.
UVic Vocal Jazz Ensemble: Shenanigans & Soulfulness
Mar. 19 at 7pm
Enjoy a fun-filled evening of original and classic arrangements of lighthearted and simmering songs.
UVic Wind Symphony: Dreams and Celebrations
Mar. 31 at 8pm
This program explores works about who and what we aspire to be and what we have to celebrate as we look to the future.
Visit the online calendar for a complete schedule of UVic School of Music events andlive streamed
concerts.