Burning of Dutch Anabaptist Anneken Hendriks // Modfied by M. Huston
Vinegar Tom
February  16 – 25, 2023
Written By Caryl Churchill
Director Francis Matheu (MFA Candidate)
"What is a witch? A woman who is just a bit too attractive? A bit too ugly? A bit too handy with spells
and magic?" – LA Times review
Set in a time when it's dangerous to be a woman without a husband – or just a woman who's different –  Vinegar Tom is a wild mash-up that blends a 17th-century witch hunt with modern musical numbers that cleverly connect this tale to how women's bodies remain a battleground today.
The play, written in the 1970s by the much-acclaimed British playwright, leads us to question not only the historical persecution of "witches" over the ages, but why anyone persecutes anyone. In this work Churchill is at her best: raw, satirical, political, and mad as hell!
Presented by special arrangement with Concord Theatricals on behalf of Samuel French, Inc. 
www.concordtheatricals.com
Caryl Churchill, Playwright
With over 50 plays for stage and radio to her name, the prolific Caryl Churchill is considered by many other writers as our greatest living playwright. She is known for pushing boundaries, both in rethinking traditional theatrical forms as well as creating works that are compelling calls to action on a number of subjects, including feminism, abuses of power and sexual politics.
Born in London, England in 1938, Churchill emigrated to Canada after the second World War but returned in 1956 to attend Oxford University. While raising her family in the 1960s and 1970s, Churchill wrote radio dramas and television plays for the BBC. In 1972, her play Owners, a two-act, 15-scene play about obsession with power, was her first work to be produced in London. From 1974-5 she served as the Resident Dramatist at the Royal Court Theatre.
Churchill has won multiple Obie Off-Broadway Awards, including for Cloud 9 (1981), a farce about sexual politics; Top Girls (1982), a play about women losing humanity to gain power; Serious Money (1987), a comedy about excesses in the financial world; as well as the Obie for Sustained Achievement Award (2001).
Churchill is known for experimenting with non-traditional techniques and theatrical forms, including Hotel (1997), a choreographed opera or sung ballet set in a hotel room; This Is a Chair (1999), a surrealistic short play; and Love and Information (2012), a play with over 100 characters in 57 unrelated scenes that leaves audiences questioning the choices that they make online and how they affect the truly important things in their lives.
Now into her 80s, Churchill continues to be exceptionally productive, having written nine plays in the past five years.
Francis Matheu, Director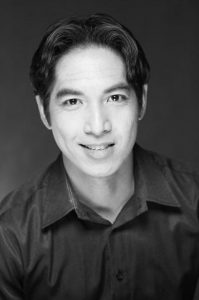 Having been a church youth worker for several years, Francis Matheu's directorial breakthrough came in 2005 via a community church production entitled "Battle Cry," a stage adaptation of the life and times of the biblical character Gideon.
Matheu mobilized thirty non-theatre practitioners to form teams of people that made up the artistic team, the cast, and the production team. His work catapulted his directorial engagements in houses of worship, Christian academies, and other religious order communities.
As an actor, Matheu has performed in over 45 professional plays and musicals combined for different theater companies like Repertory Philippines, Trumpets, Inc., 9 Works Theatrical, Gantimpala Theater Foundation, Dulaang Unibersidad ng Pilipinas, University of the Philippines Playwrights' Theater, Chancel Repertory Theatre, Twin Bill Theater, among others.
In 2017, Matheu designed and developed Pamana Collection for Twin Bill Theater- an initiative to champion Filipino plays and playwrights with objectives to protect, preserve, and promote Filipino history and culture through devised original theater works. This initiative aims to connect with the 2nd and 3rd generation Filipino migrants to assist in meeting their cultural exigencies.
At the height of the Covid-19 pandemic between 2020 and 2021, Matheu launched Find Your Light: Locked and Loaded to help raise funds for performing artists in Manila who have been badly affected by the lockdown.
Matheu is currently in the MFA in Directing program of the University of Victoria. He is the founder and artistic director of Twin Bill Theater.
Show Dates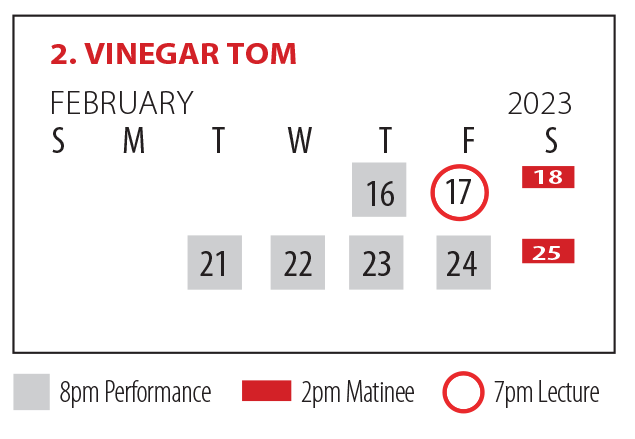 In-Person Performances*
Tuesday to Friday evenings at 8pm
Saturday matinees at 2pm
Streaming Performances
Thursday February 23 at 7pm
Friday February 24 at 7pm
Saturday February 25 at 3pm 
Tickets
Subscription packages are available now.
Single Tickets for this show are available after Monday, February 6, 2023.
Charge by phone: 250-721-8000
or in person at the Phoenix Box Office
(Ticket purchases are not possible online)
Friday & Saturday Evenings:
All Seats $30
Wednesday, Thursday Evenings & Saturday Matinees:
All Seats $26
Cheap Tuesdays:
All Seats $16
Student Rush Tickets:
30 minutes before every show: $16
UVic Alumni:

 

Saturday Matinees: $21  (with UVic Alumni ONECard)
Streaming Performances
Thursday & Saturday: $26
Friday: $30 
Please review the current COVID-19 protocols and vaccination requirements for in-person performances.
Performed in the Roger Bishop Theatre
Cast & Creative
Director Francis Matheu
Set & Costume Designer Mallory Goodman
Sound Designer Jaeden Walton
Full creative team will be updated in the fall.
Cast
Hannah Farquhar
Rodel Frazer
Syrah Khan
Klara Kopeinigg
Katie Lacroix
Susannah Rebar
Sarah Shepherd
Jenny Robinson
Christopher Salt
Jack Storwick
Ensemble
Kaylee Cavanagh
Sam Frew
Sarah-Michelle Lang
Avery Przyswitt
Sophie Taylor
Lecture
Preshow Lecture
Friday, February 17 at 7pm
A lecture on themes related to the play will be offered prior to the show this evening. These lectures are recorded with the audio file posted here the following week.
Advisories
Suitable for ages 16+
This show deals with mature subject matter that may be upsetting for some patrons, including some disturbing material with descriptions of violence towards women.
Please enquire with the box office for further details: 250-721-8000