March 2022 | Act 15 Scene 3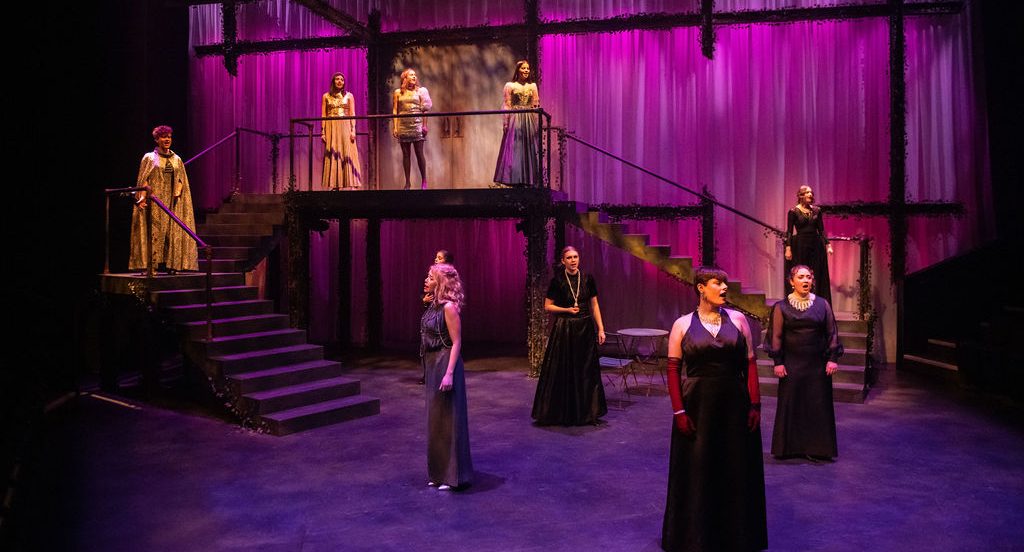 "In all their infinite variety"— the women of Shakespeare today

With International Women's Day on March 8th, our final play of the season Shakespeare's Women carries on the celebration, featuring the Bard's most iconic leading ladies. From Hamlet's Ophelia to Beatrice in Much Ado About Nothing or Macbeth's Lady M, these women "in all their infinite variety" are powerful, passionate, merciful, loving and beloved, desperate, mournful, and victorious.

But what do these characters have to say to us today from

our contemporary perspective

, over 400 years later? In this issue of BackstagePASS we asked some wonderful women, all professors from the Department of English, to share their thoughts (see links below).


Rather than stuck in the past, Shakespeare has

gifted us with characters that are the heroines we still need today.




Talking about the Women of Shakespeare
Janelle Jenstad, a professor in the Department of English, shared her fascinating insights about the women in Shakespeare's plays... including which ones she wishes had more of a backstory and which two should really sit down for and talk about their father issues!


Friday Afternoons at the Phoenix Fire Podcast
Phoenix Fire Podcast host Mo Hatch sat down for an in-depth conversation with Dr. Nancy Wright (shown left) from the Department of English. They chatted about Dr. Wright's favourite female characters in the Bard's plays and she spoke to the significance of seeing them come together on stage.


Podcast host Mo Hatch spoke with guest director, Dean Gabourie about working on Shakespeare's Women and

what inspires and engages him as a director.




Streaming performances next week

See theatre the way it works best for you! Our performances are beautifully captured by three different camera angles for a dynamic online streaming experience from the comfort of your own home. An easy one-click link is emailed to you the afternoon before your show time. Streaming shows run:

Thursday, March 24 at 7pm, Friday, March 25 at 7pm
and Saturday, March 26 at 3pm.


More about Shakespeare's Women

We're lucky to work with local photographer Dean Kalyan who regularly captures the beautiful images performed on our stage.


See more images from Shakespeare's Women on our Facebook page.


From Page to Stage: Costumes to Characters
Check out the development of some of the female characters in Shakespeare's Women, from costume design by Mallory Goodman to the final characters onstage.


The camera crew from CTV Vancouver Island stopped by to watch a scene from As You Like It (featuring Sophia Radford & Jaswant Cridge) and talk to fourth-year design student Brock Keeler about his work on Shakespeare's Women. (

Story starts at 37:42 minutes.)