If this email does not display properly, please see our website phoenixtheatres.ca
eNews | Behind the Scenes | Upcoming | Phoenix Phacts | Perks | Kudos
---
eNews: Phoenix BackstagePASS
For most UVic students the 1970s are a historic time, long past... much like the dark ages really! But many of us will remember nostalgically our own crazy colourful clothes, the funky music and the spirit of free love that pervaded this time. What fun – and how appropriate! – to place Shakespeare's delirious gender-bending comedy about the delusions of love during this "recent history". Read on to hear about the fantastic history of the creation of Twelfth Night and some other ways in which it makes good sense in the groovy 70s.
SCHEDULE CHANGES DUE TO WEATHER
All Phoenix performances will continue as scheduled.

"The show must go on!" As long as the University remains open and BC Transit buses are runnning, we will continue with the show. If you can get here, we'll be here to perform for you!

Cancellations, will be posted as soon as possible on our website and box office message (250-721-8000) and we will do our best to communicate with you and the community to let you know!
Behind the Scenes:
Shakespeare in the 70s? Not so dazed and confused!

"If music be the food of love, play on."
This classic opening line of Twelfth Night, or What You Will fuelled director Linda Hardy's idea to set this delightful, gender-bending Shakespearean comedy in a time of free love, flower power and great music: the 1970s.
Twelfth Night was commissioned by Queen Elizabeth for the Twelfth Night celebrations in 1600 to entertain her chief guest, Duke Orsino of Tuscany. The play was written, rehearsed and performed by Shakespeare and his company in 10 days. The request was for a play full of music, dance, love and jest! Drawing its title from the debut performance, Twelfth Night celebrations, or Epiphany in the Christian calendar, were times of merrymaking and turning social conventions on their head.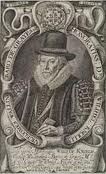 In the spirit of the night, the play makes sport with many of the esteemed figures in its audience. The butt of many of these jokes was on Elizabeth's master of finance, Sir William Knollys (pictured left). Knollys was a married man of 50 who was in love with one of her ladies in waiting – Mary Fitton (pictured below). Hence the joke in the name of the Malvolio character, which means "I want Mol." The twelfth night of Christmas was a time when such jokes could be played and were to be taken as a gentle correction for people who had grown too big for themselves.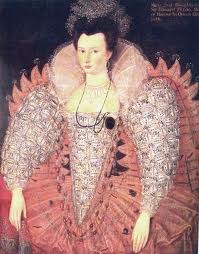 Also reflected in the play is the ancient English tradition that permitted women to reverse their roles during a leap year - similar to modern day Sadie Hawkins dance! And so it is with Shakespeare's ladies. They not only woo, they boldly propose to their men.
In harnessing all these social forces, Shakespeare evokes a land of Illyeria where love, deception, and illusion all come together to wreak havoc on the cast of characters. Sir Toby and his band echo the spirit of merrymaking so emblematic of the night. On the other end stands Malvolio, a man whose own pompous manners and self-deception becomes the sport of the other characters to humble and humiliate him. Finally there are the lovers ensnared by the idea of love and a series of clever women, such as Viola and Olivia, who push the play's plot forward.
From a 1970's perspective, many of Shakespeare's themes find a certain resonance. Pulling Malvolio off his pedestal fits well with the 70's irreverence for arrogance and power in society and politics. Shakespeare's strong and empowered women are a natural fit with the era's new liberated woman. Also, on the edges of Twelfth Night, there is a war which heightens our appreciation of love, loss and the brevity of youth. So too, one cannot remember the 1970s and all its silliness, without remembering the pain of the wars that rampaged overseas.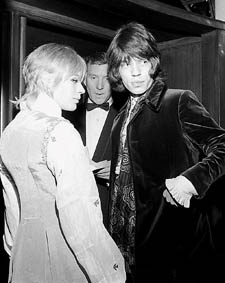 This era of free love and flower power also produced some outrageous fashion and groovy music! Both are captured in Hardy's production to set the scene. Designer Cat Haywood's costumes channel everyone from London swingers to the Rolling Stones (a groovy Mick Jagger pictured left). With ruffled cuffs and safari suits on the men, and flowing, flowered dresses on the woman – topped with elegant floppy hats – there's definitely a sense of fashion nostalgia in the air.
The sounds and the atmosphere of the era is recreated with live music on stage. MFA Directing candidate Jeffrey Pufahl, who acts as both Associate Director and Music Director, co-composed songs for Twelfth Night with his partner Leora Joy Godden. Together they have created original music and adaptations that merge Shakespeare's lyrics in the play with inspirations from The Beatles and Simon and Garfunkel. The revelry on stage is a contagious and you just might be humming along to a classic tune as you leave.
---
Upcoming Events: February
February 22 & 23, 2011:
$6 Public Preview Performances of Twelfth Night, or What You Will
Tickets are available to the public after 5pm on day of performance, by phone or in person.
February 24 – March 5, 2011:
Twelfth Night, or What You Will
By William Shakespeare
Directed by Linda Hardy
Evening Performances @ 8pm
Matinee March 5 @ 2pm

Get groovy with this psychedelic 1970's spin on Shakespeare's classic gender-bending comedy about love, deception and "what you will". From its unforgettable opening line, to its deliriously comic conclusion, Twelfth Night is a masterpiece of disguise, delusions and desire. Mayhem ensues when Viola digs Orsino; Orsino's crazy for Olivia; Olivia has a crush on Caesario, but Caesario is actually Viola in disguise! Enter Sebastian, Viola's twin brother, to make everyone dazed and confused.

Friday, February 25 @ 7pm:
Twelfth Night, or What You Will Preshow Lecture:
Join us for a free lecture on the first Friday of each production. This Friday, Director Linda Hardy discusses the 1970s concept for Twelfth Night with the designers of the production.This lecture is FREE to everyone. It will also be recorded and the audio file posted on the Phoenix website next week. Stay tuned!
March 17 – 26, 2011: Inside
WORLD PREMIERE!! By Daniel MacIvor
Guest Director David Ferry

---
Phoenix Phacts:
News on Alumni, Faculty, Staff and Students
As most people may have read in the news already, acclaimed Canadian playwright Daniel MacIvor has been in Victoria for a few weeks. Daniel MacIvor's newest play, Inside, will have its world premiere at the Phoenix Theatre, March 17 - 26. After directing David Mammet's play Cryptogram at The Belfry Theatre (on now until February 27), Daniel's film Trigger premiered at the Victoria Film Fest. Starting last week Daniel has been working with 11 acting students at the Department of Theatre and guest director David Ferry to develop his new play. He will be speaking at a talkback session after the performance of Inside on Friday March 25.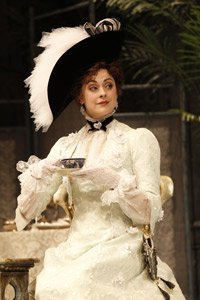 Sara Topham (BFA '98) (image right) made her debut on Broadway in January with the Roundabout Theatre's presentation of Oscar Wilde's The Importance of Being Earnest. Sara plays Gwendolyn, the daughter of Lady Bracknell, played by Canadian Stratford veteran, Brian Bedford. The play has been getting rave reviews and has been held over until July 3. She spoke to the Times Colonist about her debut.
Winston Morgan (BFA student 1973-1976) was awarded Theatre Ontario's 2010 Sandra Tulloch Award for Innovation in the Arts recognizing his contribution for the professional development of stage managers across Canada. Congrats!
Erin Karpluk (BFA '00) of the hit CBC Television series Being Erica has been in the news again, offering important health tips for young actors and being chosen as one of nine young Canadian actresses for Chatelaine Magazine's feature on Canada's hottest new stars in their March 2011 issue.
Dr. Allana Lindgren, dance historian and theatre history professor at the Department of Theatre, facilitated a dance salon in early February at Dance Victoria Studios. The session discussed finding opportunity in adversity – making a life in dance in 2011. Allana has been offering these lively and insightful salon-style conversations for the Victoria dance community for several years.
Dr. Monica Prendergast, Adjunct Assistant Professor (PhD '06), recently collaborated with Kate Rubin and Gina McIntosh as the co-director of a staged reading of Rosie, a comic play about hoarders. Prendergast, Rubin, and McIntosh are founding members of the WAVE (Workshop Artists Victoria Ensemble) Theatre.
We love to see our current students acting out in the community. Theatre students Matthew McLaren, Tito Martin-Nemton, Eric Smith, Joanne James, Mellissa Taylor, and UVic student Sean Baker were among 33 cast members in the Langham Court Theatre's production of The Laramie Project, directed by Roger Carr. This "ambitious and moving play" with 68 characters opened to wonderful reviews in the Times Colonist. Emily Piggford (4th Year Acting Major) and Andrew Barrett (3rd Year Design Major) created and presented Wrath, their original take on anger and its startling effects, as part of the "You Show" series at the Intrepid Theatre.

Recent graduates, Jeff Leard (BFA'10) and Samantha Richard (BFA'10) (pictured above) are back from their Canadian tour of the award winning fringe play Pinnochio with The Story Theatre Company and are currently performing in Victoria schools.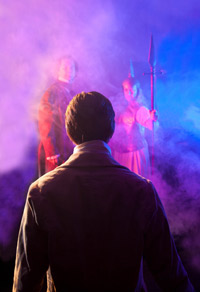 Janet Munsil (BFA '89), an internationally renowned Victoria playwright, treats audiences to the Victoria premiere of her play Influence. The play combines elements of literary history and mythology as a young student, but not-yet poet, John Keats (portrayed by Elliott Loran pictured left) is introduced to the ancient Greek sculptures in the British Museum in 1817. Janet Munsil has been working for Intrepid Theatre since 1992 and several of her works have been performed on Phoenix stages over the years including that elusive spark, The Ugly Duchess, and Circus Fire. Influence is produced in association with her new Victoria-based production company, Missing Page. The cast of Influence includes Ian Case (BFA'91), Paul Terry (BFA'89), Elliott Loran, David Radford, and Karen Lee Pickett (MFA Writing and Writing Sessional Instructor).
---
Email Perks & Interesting Links:
Dinner and a Play?
Looking for a quick bite before the play? It doesn't matter which day you're attending as the Smuggler's Cove Pub, conveniently located in Cadboro Bay Village, has a different special every day! Click here to check out their daily deal.
---
Sponsor Kudos:
The Phoenix Theatre would like to thank our individual donors and community sponsors for their support of our programs and talented students! Thank you!
Community Partner:
Cadboro Bay Village Merchants
Including: Cadboro Bay Book Company, For Good Measure, People's Compounding Pharmacy, Pepper's Foods and Smugglers Cove
Contact Adrienne Holierhoek for information about how your company can support emerging theatre artists at UVic.
---
Phoenix eNews is a regular email magazine for those interested in the Phoenix Theatre, the not-for-profit productions at the University of Victoria's Department of Theatre. Do you know someone who would love to know more about us? Please feel free to forward this message to a friend!