If this email does not display properly, please see our website phoenixtheatres.ca
eNews | Behind the Scenes | Upcoming | Phoenix Phacts | Perks | Kudos
---
eNews: Phoenix BackstagePASS
Sunshine and summer is here... but now is the perfect time to plan for your season of theatre in the fall! See our 2009/10 Season line up below and learn about the new theatre company in town that's keeping many of our students and alumni busy!
Behind the Scenes:
2009-10 Phoenx Season explores "family ties"
Anna Karenina, Leo Tolstoy's magisterial novel, begins with the line, "All happy families resemble one another, each unhappy family is unhappy in its own way."
The 2009-10 Phoenix Theatre season offers four contrasting perspectives on family, from Romeo and Juliet, Shakespeare's enduring tale of feuding families, to George F. Walker's contemporary portrait of a thoroughly dysfunctional couple.

The 2009-10 season begins with the Phoenix's Spotlight on Alumni presentation of The Josephine Knot, from October 15 to 24, 2009. The Josephine Knot follows the experiences of twenty-five-year-old Samantha as she rediscovers the meaning of family when she and her father return home for her grandmother's wake. Written by theatre alumna Meg Braem (BFA '04) and produced by Theatre BOMBUS, this play brings together a team of graduates including Jen Braem (BFA '04), Amiel Gladstone (BFA '94), Laura Harris (photo left) (BFA '06), Megan Newton (BFA '05) and Erin Macklem (BFA '98). It was nominated in 2007 for "Best New Play" by the Critics' Spotlight Award.
From November 5 to 21, 2009, the Phoenix will present Romeo and Juliet, Shakespeare's classic tragedy about two "star-crossed lovers" set within the broader universal context of the story of their feuding families. UVic theatre professor Brian Richmond (Dark of the Moon, 2008 and Wind in the Willows, 2007), who is also the Founding Artistic Director of the new Blue Bridge Repertory Theatre, will direct Romeo and Juliet this fall.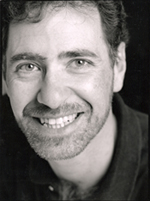 In the new year, the Phoenix Theatre welcomes Michael Shamata, Artist Director of the Belfry Theatre (photo right), to guest direct Problem Child. Written by one of Canada's most prolific playwrights, George F. Walker, Problem Child is a black comedy that chronicles a desperate and dysfunctional couple's attempts to regain custody of their child. This play, running February 18-27, 2009, marks Shamata's first time directing for the Phoenix Theatre.
The 2009-10 season concludes with Wreckage, a story about a young woman's search for her long lost mother and her discovery of the complicated truth about her family's past, including a 1920s drug cartel headed up by a woman named "Momma" and the horrific train wreck that changed all of their lives. Written by Sally Stubbs, Wreckage was first produced in 2005 by New West Theatre and partially adapted into the short film Mother Cutter. Sally Stubbs is now a Masters of Fine Art candidate in the Writing Department. UVic sessional instructor Fran Gebhard (Crackpot and The School for Scandal) returns to direct this final play of our season March 18-27, 2010.
The Phoenix Theatre's forty-third season continues a tradition of showcasing the youth, energy and talent of students in the Department of Theatre. "Our students involvement in the theatre process is an essential part of the academic curriculum at UVic," says Department Chair, Warwick Dobson. "As well as acting on stage, students assist in the design, stage management, set and costume construction, sound and lighting operation and front of house management."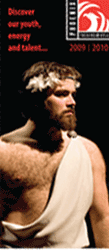 The Department of Theatre will also continue to offer its Festival of Innovative and New Drama (FIND) Studio Series in collaboration with the Department of Writing, March 4-6, 2010.
Subscriptions for the 2009-10 season are now available for as little as $33 for 3 mainstage shows. Subscription sales are higher than every this spring! Some performance nights are already sold out.
Click here for details about the season and subscription information or order through the Phoenix Box Office or by calling 250-721-8000. See below for Box Office summer hours.
---
Upcoming Events: June, July, August
Phoenix Theatre Box Office Hours
Order your subscriptions by calling 250-721-8000.
Order before June 19, 2009 to beat the fall rush. Please note that the Box Office will be closed from June 22 - August 31 however subscriptions recieved during the summer months will be processed in the order they arrive and mailed to you in September.
Single tickets for individual performances become available one week before each production's opening night begining October 7, 2009 for The Josephine Knot.
---
Phoenix Phacts:
News on Alumni, Faculty, Staff and Students
Many of our UVic Theatre students and alumni will be busy this summer thanks to the arrival of Victoria's newest professional theatre company Blue Bridge Repertory Theatre. Blue Bridge Repertory Theatre's inaugural summer season supports their mandate to mentor emerging theatre artists by working alongside some of Canada's top theatre artists.
Their first play, As You Like It by William Shakespeare (June 9-21, 2009) is directed by acclaimed Canadian director, Jeanette Lambermont-Morey. It will feature Phoenix graduates Rielle Braid (BFA '09) (photo top), Brian Culp (BFA '09) and Victor Dolhai (BFA '07) and showcase current Phoenix talent Matthew Coulson, Alex Plouffe, Brian Wrigley and Sean Sager who will be acting alongside Sessional Instructor Fran Gebhard.
The lighting will be designed by Giles Hogya, former Dean of Fine Arts at UVic, and the sound design will be by Yan Li, graduate of the UVic Music Department. Also on the creative team are alumni Treena Stubel (BFA'95) (movement and choreography) and Partick Du Wors (BFA '02) (costume design). Phoenix audiences will remember Patrick's inspired set and costume design of last fall's Dark of the Moon. He will also be designing the set for Blue Bridge's other two summer shows Death of a Salesman and The Fantasticks.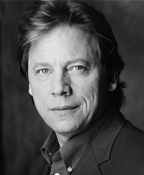 Death of a Salesman (July 7-19, 2009) by Arthur Miller will be directed by professor Brian Richmond, former chair of the UVic Theatre Department, and will feature award-winning Toronto actor and Phoenix alumnus David Ferry (MFA '04) (photo left) as the well-known character of Willy Loman. Other alumni also featured are Victor Dolhai (BFA '07), Jay Hindle (BFA '03) and Carey Wass (BFA '08) as well as past theatre student Jacob Richmond and current student Samantha Richard. Reknowned actor and retired UVic professor John Krich will play the part of Ben Loman. UVic sessional instructor Kerem Cetinel is the lighting designer for the production while previous theatre student and fashion designer Kristin Bond is the costume designer.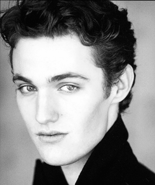 Blue Bridge's final show this summer will be the delightful musicalThe Fantasticks, (August 4-16, 2009) directed by Phoenix alumna and Co-Creator of Atomic Vaudeville, Britt Small (MFA Directing '04). The Fantasticks will feature Victor Dolhai (BFA '07) (photo right), Sarah Pelzer (BFA '09), Jacob Richmond, Treena Stubel (BFA '95) and Chris Wilson (BFA '08). Current theatre student Michael Franzman will return from a stint at the Stratford Festival to design the lighting the show and alumna Ingrid Hansen (BFA '09) will design the costumes.
To support our Phoenix alumni and this new theatre company, see the Blue Bridge Repertory Theatre website for more information or call (250) 472-5695. Single tickets can be purchased from the McPherson Box Office (250- 386-6121) or see all 3 shows for the price of 2 by purchasing a "Blue Pass" before June 21!
Check out past Phoenix Phacts on our website.
---
Email Perks & Interesting Links:
Summer's a great time to head to the beach. Stop by the merchants in Cadboro Bay Village pick up what you need for your picnic and support the wonderful businesses in this neighbourhood who support local theatre!
---
Sponsor Kudos:
The Phoenix Theatre would like to thank our individual donors and community sponsors for their support of our programs and talented students! Thank you!
Season Community Partner:

Cadboro Bay Village Merchants
Blaney's Travel, Bliss Boutique Spa, Cadboro Bay Book Company, Cadboro Bay Village Service, Edward Jones, For Good Measure, People's Pharmacy, Pepper's Foods, Smugglers Cove
Season Ticket Sponsor:


Grand & Toy: Performance Enhancing Offices
Contact Adrienne Holierhoek for information about how your company can support emerging theatre artists at UVic.
---
Phoenix eNews is a regular email magazine for those interested in the Phoenix Theatre, the not-for-profit productions at the University of Victoria's Department of Theatre. Do you know someone who would love to know more about us? Please feel free to forward this message to a friend!