If this email does not display properly, please see our website phoenixtheatres.ca
eNews | Behind the Scenes | Upcoming | Phoenix Phacts | Perks | Kudos
---
eNews: Phoenix BackstagePASS
Life influences art and art influences life. In this issue of BackstagePASS Sally Stubbs talks about the personal experiences that inspired her play Wreckage. Now in its third production, Wreckage reunites Stubbs with director Fran Gebhard, who played one of the pivitol roles in the play during an early workshop. Listen to the interviews and learn more below.
Behind the Scenes: Director and writer reunite to remount Wreckage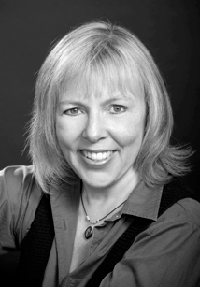 Playwright Sally Stubbs (right) has many reasons to be pleased with the success of her play Wreckage. With this presentation at the Phoenix Theatre, it will be the third production since it was written. In 2005 year it was partially adapted into the independant short film Mother Cutter, co-written and directed by Christopher Cinnamon. The play received an Honourable Mention in the 2005 Herman Voaden Playwriting Competition and last year it was published by Scirocco Drama. But the most important reasons have been personal.
The play tells the story of two women; Violet who returns from California to learn more about her long lost mother she believed to be dead, and Lucy (alias Rose Wood), the mother in question who vanished after a horrific train wreck in the 1920s. Violet's search leads her deep into the history of their family, and the shocking truth about the circumstances surrounding her past.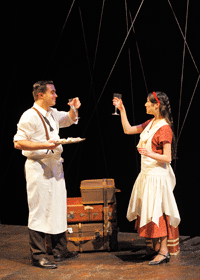 The inspiration for the play began when Sally first read an article about a horrific train wreck in England many years ago.
While a compelling story, it was made more powerful for Sally because of something that happened to her family when she was very young.
The main characters of the play began developing in Sally's film noir, "off kilter" world during a play-writing workshop at the Playwrights Theatre Centre. Below Sally describes the evolution of the character "Big Man." (See photo left with Matthew Coulson as Big Man and Emiy Piggford as Rose.)
Director Fran Gebhard (left), also sees the filmic nature of the play but is careful to distinguish it as a theatrical production with film noir qualities.
Shortly after writing Wreckage, Sally first met Fran during a workshop of the play in which Fran played "Momma," another main character in the play. Sally recounts how this connection in the past played a part in the Phoenix production today.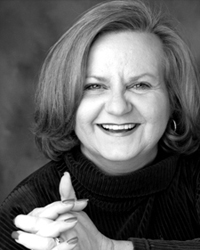 Fran discusses some of the major themes in Wreckage and what she felt was important to highlight in this production for contemporary audiences.
Ultimately, Wreckage is a story about Violet's personal journey to find answers to the questions that have haunted her all her life, and bring her peace of mind.
---
Upcoming Events: March
March 18 – 27, 2010: Wreckage
By Sally Stubbs
Directed by Fran Gebhard
March 10: Box Office Now Open for Wreckage tickets.

March 19 at 7:00pm: Free Pre-Show Lecture
Everyone is welcome to join us for our FREE Pre-Show Lecture with Fran Gebhard and the design team from Wreckage as they discuss the collaborative nature of the creation of the play from the director's and designer's perspective. This free lecture is open to everyone, including those with play tickets for alternate evenings. This talk will be recorded and a streaming audio file will eventually be posted on our website.
April 10 at 12:30pm:
Orion Lecture Series in Fine Arts - FREE LECTURE
Has "Avatar" Changed the Nature of Acting? with Stuart Aitkin
James Cameron's Avatar and Tim Burton's Alice are among the many new films requiring an extensive use of computer generated imaging, motion capture and green screen technology. Actors often have to wear a blue suit with hundreds of digital markers in an empty green studio and work with minimal props. As actors, is our vocal and physical training extensive enough within this technical and effects-driven environment? With over 30 years of experience, Aikins has been involved with hundreds of films including casting director for Unforgiven (1993) and Moonstruck (1988).


---
Phoenix Phacts:
News on Alumni, Faculty, Staff and Students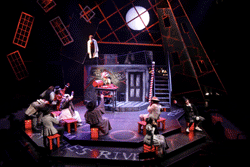 Mrs Lovett's pie shop in Sweeny Todd at the Citadel in Edmonton: set by Mary Kerr.
Faculty member Mary Kerr's designs of Stephen Sondheim's Sweeney Todd: The Demon Barber of Fleet Street garnered some rave reviews when it ran at the Citadel Theatre in Edmonton from February 6 to 28, 2010. The play was directed by Bob Baker with lighting by Itai Erdal.
The review from the Edmonton Sun: "Mary Kerr's set helps. Dark and forbidding, with twisted angles and expressionist lighting, it's as if she has sliced up the architecture of pre-Dickensian London and hung its essence in space."
The University of Victoria expedited the bachlors degree for Eva Markvoort (BFA'10) in February. Eva, who suffers with cystic fibrosis, was a student at the Department of Theatre until 2007 until she became too ill to finish. In October 2007, she underwent a double lung transplant but is now in chronic rejection and in hospital. Eva's unwavering spirit became an international inspiration when she and her fight with cystic fibrosis was featured in an award-winning documentary, 65_RedRoses, which also the name of her blog. Faculty, staff and students at the department send their love and admiration to her.
Check out past Phoenix Phacts on our website.
---
Email Perks & Interesting Links:
Streaming audio file of Problem Child lecture now
February's preshow lecture "Suburban Blight: George F. Walker's Problem Child" by Dr. Sheila Rabillard from UVic's Department of English is now posted online and available for your listening pleasure.
---
Sponsor Kudos:
The Phoenix Theatre would like to thank our individual donors and community sponsors for their support of our programs and talented students! Thank you!
Season Community Partner:

Cadboro Bay Village Merchants
Cadboro Bay Book Company, Cadboro Bay Village Service & Auto Repair, For Good Measure, People's Compounding Pharmacy, Pepper's Foods, Smugglers Cove and Vision 2000 Blaney's Travel
Season Ticket Sponsor:


Grand & Toy: Performance Enhancing Offices
Contact Adrienne Holierhoek for information about how your company can support emerging theatre artists at UVic.
---
Phoenix eNews is a regular email magazine for those interested in the Phoenix Theatre, the not-for-profit productions at the University of Victoria's Department of Theatre. Do you know someone who would love to know more about us? Please feel free to forward this message to a friend!