If this email does not display properly, please see our website phoenixtheatres.ca
eNews | Behind the Scenes | Upcoming | Phoenix Phacts | Perks | Kudos
---
eNews: Phoenix BackstagePASS
Recovering from Valentine's Day? Consider love from a Freudian perspective with our spring play La Ronde that follows ten couples through their psychological dance of passion, power and seduction. See below for more information on playwright Arthur Schniztler and his friend and contemporary Sigmund Freud, and the sexual revolution in Vienna during the late-19th-century.
Behind the Scenes: Analyze this!
The Influence of Freud in 19th-Century Vienna

In the 19th century, Vienna was a vibrant cultural capital and the home to many influential scientists, intellectuals and artists. The capital of the Austrian Empire from 1804, and then of the Austro-Hungarian Empire from 1867, the city played a major role in European and world politics. By 1910, it was one of the six largest cities in the world with more than 2 million inhabitants.
One of its most prominent residents was Sigmund Freud (1856-1939), the father of psychology. A friend of Freud, playwright Arthur Schnitzler also lived in Vienna and was impacted by Freud's radical new ideas about sex and psychology, which he integrated into his play Der Reign or La Ronde. Also in Vienna during their time was the young artist Egon Schiele who's controversial and provocative drawings show the signs of Freud's influence as well. These three gentlemen changed the culture of Vienna in the late 19th- and turn-of-the-century and play a role in the Phoenix's production of La Ronde.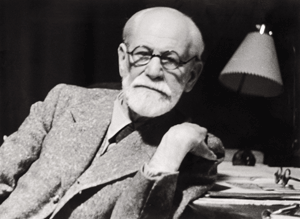 Sigmund Freud's theories on psychology and analysis highly influenced his contemporaries in Vienna and across the world. His concept of the human mind's internal organization and operation ushered in new concepts of consciousness for the 20th century. He hypothesized that our human behaviour is conditioned by and resulting from our subconscious self, theorizing that our personality is developed by our childhood experiences. His patients were invited to talk through their problems to try to locate and release the 'emotional energy' that had originally been locked in the unconscious mind -- a concept he later coined as "repression." This 'talking cure' was the basis for psychoanalysis, which he felt could uncover memories that might lead to physical and emotional disorders of the human psyche.
Freud experimented with his theories by exploring his own psyche including the "Oedipus Syndrome" (when the son loves his mother sexually and despises his father). "I found in myself a constant love for my mother, and jealousy of my father. I now consider this to be a universal event in childhood," said Freud. He theorized that each stage into adult sexual maturity was characterized by a fixation that pertained to stages throughout their childhood development. For instance, the oral stage, which is explained by a child's pleasure during nursing; the anal stage which is explained by a child's pleasure in excretion of feces; and finally the phallic stage, refering to a child's fascination with genetalia. Freud concluded that the human psyche repressed desires from their psychosexual development in an attempt to deal with issues of a disturbing nature.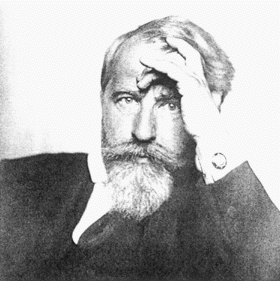 Arthur Schnitzler (1862-1931) was a playwright and author who was a friend of Freud. In a letter to Schnitzler, Freud writes: "You have learned through intuition – though actually as a result of sensitive introspection – everything that I have had to unearth by laborious work on other persons". Schnitzler's works were often on the themes of sex and death. Schnitzler was quoted as stating "What other subjects are there?"
As Freud alluded to in his letter, Schnitzler came to his own fascination of these subjects honestly and early in life. Schnitzler's father discovered his son's diary and the young man's growing habit of frequenting prostitutes. But rather than banning his son from this practice, Schnitlzer's father forced him to read explicit medical information and observe highly detailed photographs of sexually transmitted infections, such as syphilis. Schnitzler could not satiate his sexual appetite and continued associating with women of ill repute. His diaries include meticulous notation of his sexual conquests, including numbers and details of the orgasms achieved. This information was then used to calculate a monthly average of women he experienced. The document is claimed to be 8,000 pages long!
Written in 1897, Schnitzler's play La Ronde follows the romantic encounters of ten couples: from prostitute with a soldier, to a soldier with a chambermaid, with a young gentlemen... and so on. It was deemed so controversial that it was not published until 1900 and not performed until 1921. Its premiere created a huge scandal in Vienna and the play was declared "Jewish filth." All the actors received a jail term on charges of obscenity, and further performances of the play were banned across Europe until after Schnitzler's death in 1931.
The much-acclaimed young Austrian artist Egon Schiele also felt rejected from the city of Vienna for his provocative art. Schiele studied at the Akademie der Bildenden Kunste, but left because of the conservative constraints he felt the school had on his artistic freedom. Like Schnitzler, his work also concentrated on the themes of life, death and sex, using exaggerated techniques and watercolour to express this style. His images of partially clothed young women in provocative poses confronted the viewer with their sexuality. (See Seated Woman with Bent Knee below)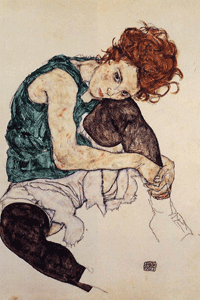 Schiele was driven out of Vienna because of allegations that he was employing young girls as models. He was investigated and arrested when the court discovered his "immoral and pornographic" artwork. In court, the judge took ten of Schiele's paintings and burned them by candlelight in the courtroom! He was imprisoned for nearly a month. Afterwards he married and left Vienna, but died at the age of 28 of influenza, three days after his wife.
The raw expression of Schiele's work continues to make his art compelling to audiences today and was the inspiration of Cat Haywood and Paphavee Limkul's costume and set designs -- as well as the poster -- for the Phoenix Theatre's production of La Ronde.
---
Upcoming Events: February - March
February 19 – 28: La Ronde
By Arthur Schnitzler
Directed by Conrad Alexandrowicz

February 11: Box Office Open for La Ronde tickets.
February 17 & 18 at 8:00pm: $6 Preview NightsOn a budget? Join us for Preview nights — the Tuesday and Wednesday before our show opens — for only $6! Tickets are available in person or by phone (250-721-8000) at the box office on the day of the show beginning at 5pm.
February 20 at 7:00pm: Free Pre-Show LectureJoin Dr. Helga Thorson from UVic's Department of Germanic and Slavic Studies for a lecture on "Schnitzler's Vienna"
February 28: Sign Language InterpretationExperience La Ronde with special sign language interpretation. International Deaf interpreter Nigel Howard will be signing the dialogue and play description of La Ronde with hearing interpreter Mary Warner. Our play interpretations have been a moving experience for all audience members and everyone involved on stage! We're proud to be able to bring the magic of theatre to the Deaf and Hard of Hearing community again. This initiative is made possible with support from the UVic Equity and Human Rights Office.
March 5, 6 & 7: FIND Studio Series 2009A series of five one-act plays written by emerging playwrights from the Department of Writing and performed and directed as staged readings by Theatre Students. Audiences can pick and choose the plays that most interest them, or stay for the entire evening! Performances begin at 7pm with two intermissions in our funky coffee-house setting in the lobby. Click here for full play descriptions and schedule.
March 19 – 28: Medea
By Euripides
Directed by Linda Hardy

---
Phoenix Phacts:
News on Alumni, Faculty, Staff and Students
UVic alumna Erin Karpluk (BFA '00) has been in the news very much of late with her new series "Being Erica" running on CBC Monday evenings at 9pm. The Globe & Mail featured her in an article, she has been on CBC Radio's "Q" with Jian Ghomeshi (listen to podcast), interviewed by both Elle Canada and Hello Canada magazines as well as appearing in countless ads across the country.
Chelsea Haberlin (BFA '07) is the new General Manager of Blue Bridge Theatre, the new theatre company in Victoria which we offers opportunities to an emerging generation of theatre artists to work with professionals. Tickets for their summer 2009 season go on sale March 16.
Jennifer Lines (BFA '94) received rave reviews for her performance in "The Real Thing" at the Belfry Theatre. The popular production has been held over until February 22.
Check out past Phoenix Phacts on our website.
---
Email Perks & Interesting Links:
Did you know that one of our community partners - For Good Measure in Cadboro Bay Village - gives away tickets to the Phoenix Theatre regularly throughout our season? Sign up for their weekly newsletter at www.forgoodmeasure.ca for weekly specials chances to win! You'll also receive 10% off your first order!
Thanks to Mark at For Good Measure for his amazing community support!
---
Sponsor Kudos:
The Phoenix Theatre would like to thank our individual donors and community sponsors for their support of our programs and talented students! Thank you!
Season Community Partner:

Cadboro Bay Village Merchants
Blaney's Travel, Bliss Boutique Spa, Cadboro Bay Book Company, Cadboro Bay Village Service, Edward Jones, For Good Measure, People's Pharmacy, Pepper's Foods, Smugglers Cove
Season Ticket Sponsor:


Grand & Toy: Performance Enhancing Offices
Contact Adrienne Holierhoek for information about how your company can support emerging theatre artists at UVic.
---
Phoenix eNews is a regular email magazine for those interested in the Phoenix Theatre, the not-for-profit productions at the University of Victoria's Department of Theatre. Do you know someone who would love to know more about us? Please feel free to forward this message to a friend!