UVic Music e-Pulse September-October 2016

On the Pulse
Dr. Susan Lewis Appointed Dean of Fine Arts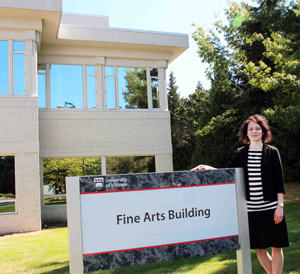 We are proud to announce that Dr. Susan Lewis has been selected as the new Dean of the Faculty of Fine Arts for a five-year term. She is the ninth Dean since Fine Arts became a faculty in 1969, and was already serving as Acting Dean during the 2015/16 academic year.

Prior to stepping into the role of Acting Dean, Dr. Lewis was the Director of the School of Music, and the School's Acting Director in 2010 and 2012; she originally joined the School as an Assistant Professor in 2001. She holds a PhD in Musicology from Princeton University, a Master of Fine Arts (Princeton), Master of Music (University of Arizona), and Bachelor of Arts and Bachelor of Music degrees from Queen's University. Her international experience includes a year of study at the University of Glasgow and University of Edinburgh, and active research networks that span North America and Europe.

"I was honoured to be appointed to the role of Acting Dean and to work together on key priorities of enhancing student success, highlighting research and creative activity, and building community this past year," says Lewis.

Read the full story here.


---
School of Music Welcomes Merrie Klazek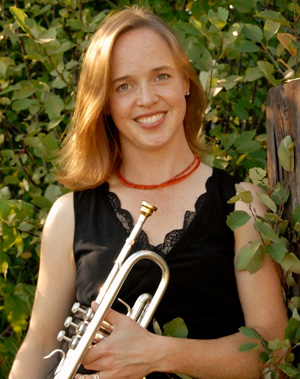 The School of Music is pleased to announce the appointment of its latest faculty member Merrie Klazek. A professional trumpeter in orchestral, chamber, solo, traditional, Latin and popular music, Professor Klazek comes to us from Thunder Bay where she was principal trumpet with the Thunder Bay Symphony since 1999.

"We are delighted to have one of the most exciting and accomplished brass players in the country join the School of Music," says Christopher Butterfield, Acting Director of the School of Music.

Professor Klazek has had the pleasure of calling Victoria a second home for most of her life, having started her relationship with Victoria as a young child at her grandparents' home on Coles Bay in North Saanich. Now that Victoria will be home base, she and her husband (Celtic fiddler and luthier of bowed string instruments) along with their two paddle-boarding teens, look forward to "immersing into the community and the beauty of the west coast through music and a love of nature," describes Klazek.

Don't miss your chance to hear her perform with her new colleagues in the Faculty Chamber Music concert on Saturday, October 29.


---
On Stage

Concert brings hope on World Suicide Prevention Day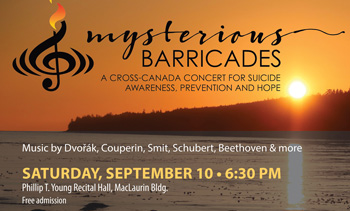 The healing power of music will draw Canadians together in a remarkable event to mark World Suicide Prevention Day on Saturday, September 10. From sunrise to sunset, a series of concerts will take place in 13 cities from coast to coast starting in St. John's Newfoundland and concluding at the University of Victoria.

UVic School of Music voice professor Benjamin Butterfield has been collaborating with the Mysterious Barricades Concert Society to organize the Victoria concert. "My friend and colleague whom I've sung with for many years, Elizabeth Turnbull, lost her husband last year due to complications with mental illness. It was very tragic. As a way of dealing with it she approached her singing colleagues from across the country to participate in this initiative," explains Butterfield.

The idea took off and has garnered national attention and participation from post-secondary institutions across the country. With a mandate of bringing greater awareness to the prevalence of suicide in our society, the project aims to open a dialogue about understanding and prevention on local, provincial and national levels through music while also raising funds to educate and support those at risk and those affected.

The Victoria program will feature the Lafayette String Quartet, Suzanne Snizek (flute), Michelle Mares and Harald Krebs (piano), Colin Tilney (harpsichord), Sharon Krebs (soprano), Benjamin Butterfield and Ken Lavigne (tenor), and Louise Rose performing music by Dvorák, Couperin, Smit, Schubert, Beethoven, and Lang. CBC personality Rebecca Hass will MC the evening of events. Information on suicide awareness and prevention will be available from partner organizations including the Canadian Mental Health Association and the Canadian Association for Suicide Prevention as well as UVic's Student Mental Health Strategy and Office of Student Life. "I am grateful that so many have chosen to offer up so much of their time and talents to contribute to this event," says Butterfield.

The entire day of concerts will be broadcast live at mysteriousbarricades.org starting at 6:30 a.m. (Local NDT) in St. John's. The Victoria concert will begin at 6:30 p.m. (local PDT).

Elizabeth Turnbull speaks about the Mysterious Barricades Concert: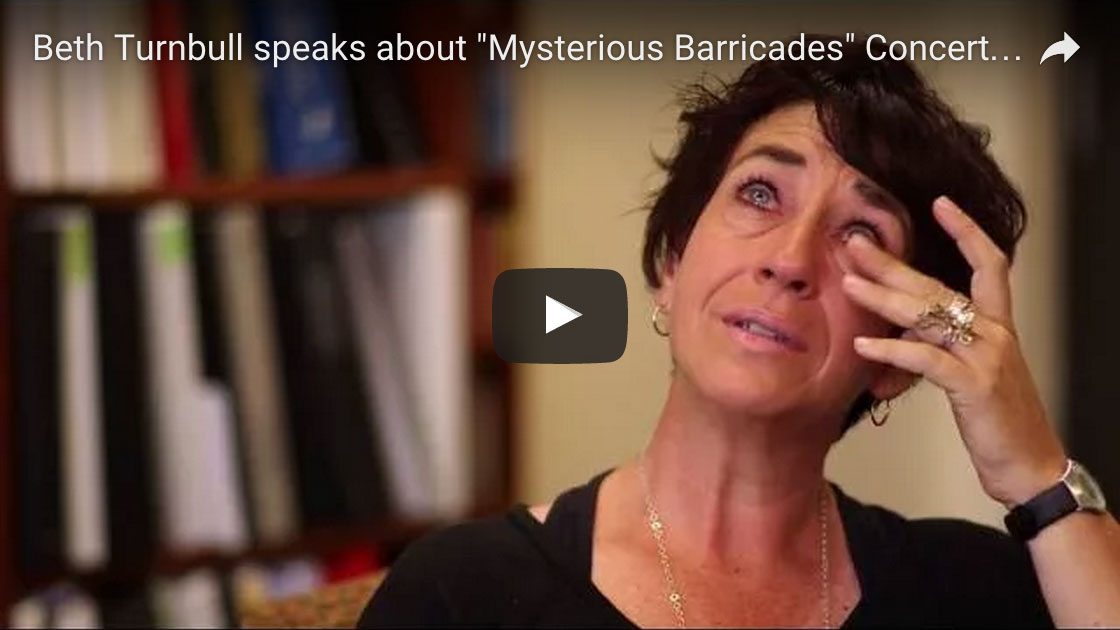 ---
20 Questions with Muzi Xu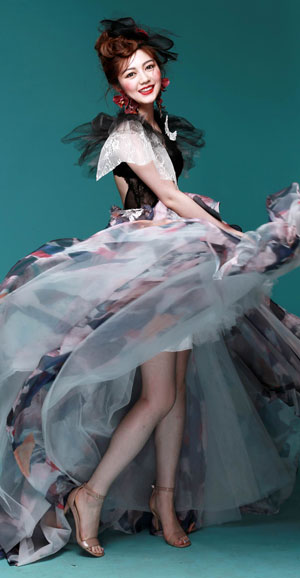 Muzi Xu has been playing the piano since the age of three and has loved the stage as far back as she can remember. Now a second year Master's student at the UVic School of Music, music is such an integral part of her being that it "just seems to flow outside [her] fingertips subconsciously." Muzi completed her Bachelor of Music at the Xinghai Conservatory of Music — one of the leading conservatories of music in southeastern China — where her studies stirred a deeper interest in Classical and pop music. Passionate about bringing music to the community, Muzi has led workshops, teaches piano and performs at every opportunity.

Muzi is also a winner of the School of Music's 2016 Concerto Competition and will perform Grieg's Piano Concerto in A minor, Op. 16 with the UVic Orchestra on October 28.

Get to know more about this passionate pianist in twenty questions:
Where were you born? ZiGong, China

Places you've lived? Guangzhou, China and Victoria

Three words to describe yourself? Optimistic, energetic, and ambitious

At what age did you start learning the piano? 3 years old

Do you play any other instruments? No

What's your non-music related, hidden talent? Acting and modeling

Your personal motto? Great efforts don't necessarily lead to success, but no effort surely brings no success.

Favourite spot on campus? Finnerty Express Cafe

What do you value most about being a student at UVic? Being more confident and passionate during my life and studies.

What's the most powerful thing you've learned at UVic? Learning to enjoy every moment of your studies!

Most memorable performance you've attended? My first year master's solo recital.

Favourite music to listen to? Pop and Jazz

Favourite music to play? Pop music

Who's your biggest role model? My grandfather

If you could invite one composer for dinner (living or not), who would it be? Frédéric Chopin

Do you have any pre-performance rituals? Pray

Best way to unwind? Deep breaths and prayers

Best advice you've ever received? Pray

Did you follow it? Yes!

Where do you see yourself in 5 years from now? My goal right now is to be a piano teacher at a studio or school where I can grow and take on new challenges over time. Ultimately, I'd like to establish my own music studio as well as pursue higher education such as a PhD in piano performance.


---
Fall Bursts with Guests
The School of Music is host to an exceptional line-up of guest artists this fall generously funded by the Orion Series in Fine Arts. All events in this series are free and open to the public.
Here is a glimpse of what's coming up in September and October: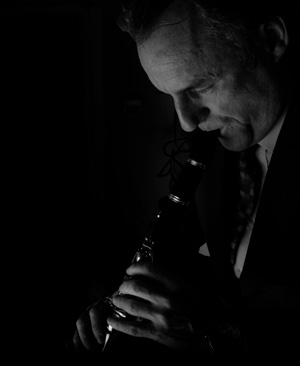 Paul Roe, clarinets
Paul Roe is one of Dublin's most distinguished musicians. An in-demand performer, he also works with a wide range of individuals as a coach and mentor.
Clarinet Masterclass: Wednesday, Sept. 28 | 12:30–2:20pm
Lecture: Wednesday, Sept. 28 | 3:30pm
Coaching: A 21st Century Approach to Learning, Growth & Change
Concert: Thursday, Sept. 29 | 7:30pm
With Anne Grimm, soprano, Patricia Kostek, clarinet & Charlotte Hale, piano
Performing music for solo bass clarinet and bass clarinet with electronics by contemporary and traditional Irish composers including works by David Lumsdaine, Gerard Victory, Ed Bennet, and James Wilson.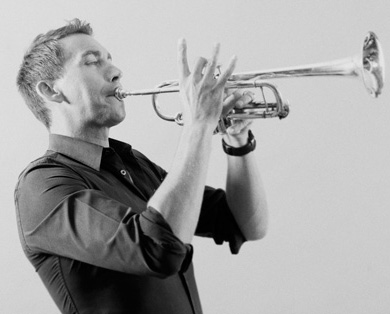 Paul Merkelo, trumpet
Renowned as one of the finest trumpet players of his generation, Paul Merkelo has been principal trumpet with the Orchestre symphonique de Montréal since 1995.
Concert: Friday, Sept. 30 | 12:30pm
Trumpet Masterclass: Friday, Sept. 30 | 1:30–5pm

Ilya Poletaev, piano
Assistant Professor at McGill's Schulich School of Music, Ilya Poletaev is quickly becoming recognized as one of today's most original and compelling artists.
Piano Masterclass: Tuesday, Oct. 11 | 3:30–6pm
Concert: Wednesday, Oct. 12 | 8 PM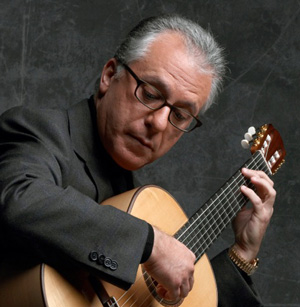 Pepe Romero, guitar
With an honorary doctorate from UVic, Pepe Romero has made several appearances at the White House, the Vatican for Pope John Paul II, for HRH Prince Charles, Prince of Wales, King Juan Carlos and Queen Sofia of Spain, and Queen Beatrice of Holland.
Guitar Masterclass: Friday, Oct. 21 | 10:30am –1pm

Ensemble Contemporaine de Montréal (ECM+)
ECM+ produces innovative, multidisciplinary concerts and showcases Canadian musical creation throughout the country. Generation provides composers with a unique environment for musical research and exploration culminating in a cross-country tour.
Student Composers Reading Session:

Sunday, Oct. 23 | 4–6pm
Percussion Masterclass:
Monday, Oct. 24 | 2:30–3:30pm
Concert: Generation2016 Canadian Tour:
Monday, Oct. 24 | 8pm
Featuring new works written for ECM+ by Taylor Brook (BC/New York), Symon Henry (Montreal), Sabrina Schroeder (BMus '01, UVic) (BC/Manchester, UK) & Adam Scime (Toronto)


A complete list of School of Music events can be found on our website.
---
Upcoming Alumni Events @ the School of Music
The School of Music's Emerging Artists Alumni Series puts the spotlight on graduates from the School's voice program in two concerts this fall: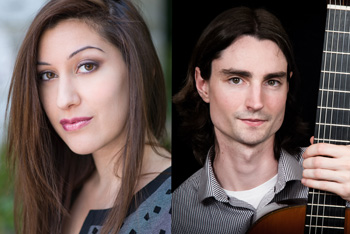 On October 22 alto Tasha Farivar (BMus '14) and guitarist Brian Desjarlais (MMus '13) are joined by pianist Braden Young for a concert that will explore through song the transition from Late Romantic notions to the rise of early New Music. Expect to hear music by Rossini, Schubert, Debussy, Strauss, Berg and Bizet.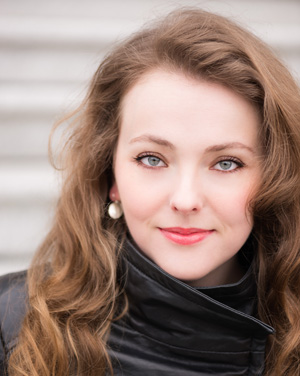 Soprano Anna Shill (MMus '13) returns to the Phillip T. Young Recital Hall stage on October 30 with pianist Lara Oberg for a concert celebrating the music of West Coast contemporary composers. The program will feature music by John Beckwith as well as a song cycle by Justin Boechler (MMus '13).
---
Alumni: Beyond UVic
Three School of Music alumni were included on the CBC's 30 Hot Classical Musicians Under 30 list for 2016 and there is no question why:
Soprano Barbara Cole Walton's busy 2016/17 season includes singing Baucis Philemon and Baucis (Gluck) and Juno The Judgement of Paris (Arne) with Bampton Opera, as well as Alexander's Feast (Handel) with the Hutchesons' Choral Society, In terra pax (Finzi) and Christmas Oratorio (Saint-Saëns) with the Helensburgh Oratorio Choir, and St. John Passion with the Edinburgh Bach Society!

Trumpeter Taz Eddy had his first gig with the National Arts Centre Orchestra, played principal trumpet with Les Grands Ballets Canadiens (including 18 sold-out shows of The Nutcracker), went on tour in the U.S. with the Montreal Symphony Orchestra (Stravinsky's Rite of Spring at Carnegie Hall was a highpoint) and recorded and performed with Half Moon Run for their latest album and Montreal shows.

Tenor Josh Lovell made his national operatic debut as Bardolfo in Pacific Opera Victoria production of Verdi's Falstaff in 2013 (and he was also the first undergrad student at UVic to have a major role with POV while still studying!). Currently completing his master's of voice performance at the University of Michigan, Josh can be heard this December singing the tenor solos in the Victoria Symphony's Messiah.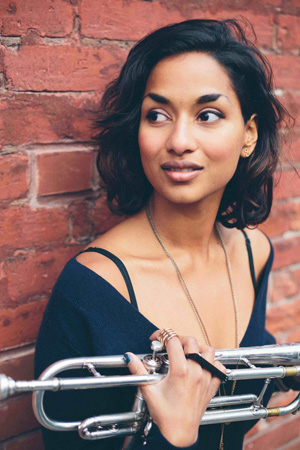 Tara Kannangara is making a splash on the Canadian jazz scene as a songwriter, vocalist, and trumpet player and toured the jazz festival circuit this summer. Tara's group has been awarded the 2016 Julian Award for excellence in emerging Canadian jazz artists, the Sting Ray Rising Star Award as part of the TD Montreal Jazz Festival, and her debut album, Some Version of the Truth, was nominated for a 2016 Juno Award for Vocal Jazz Album of the Year.
Congratulations to Ashley Cumming on her recent appointment as Assistant Professor of Horn at Murray State University. Ashley has been in demand as a soloist, chamber and orchestral hornist worldwide and has been touring the U.S. with the dynamic brass and percussion ensemble Spark Brass.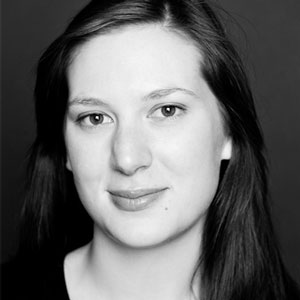 Soprano Eve Daniell will have her BBC debut on September 10 at the Royal Albert Hall. The concert Last night of the BBC Proms will showcase a selection of young singers in Vaughan Williams's Serenade to Music. Toi toi toi!

---
Keep in touch!
Alumni: Have an upcoming performance or CD release? A new job or news to share? Please email concert@uvic.ca with your updates.
If you'd like to fill out our alumni questionnaire, you may do so here.


---
To see this newsletter as a web page go to https://finearts.uvic.ca/music/events/e-pulse/epulse_Sept_2016.html
e-Pulse is a regular e-newsletter for those interested in the University of Victoria School of Music. If you no longer wish to receive this newsletter, click here and enter your address and click Un-Subscribe. A confirmation message will be emailed to you. You can also reply to this message to confirm that you want to be removed from this mailing list.
Follow us on Facebook (University of Victoria, School of Music) and Twitter (UVicMusic).
For a complete list of School of Music events, visit our online Events Calendar.