If this email does not display properly, please see our website phoenixtheatres.ca
eNews | Behind the Scenes | Upcoming | Phoenix Phacts | Perks | Kudos
---
eNews:
Life imitating art... unfortunately
Art can sometimes be quite prescient. Be it sci-fi or political satire, in an effort to comment on current happenings in society, the analogy or metaphor can be a welcome tool for many artists. But what happens when, 70 years later, that far-fetched idea becomes closer to reality then the original event? Learn more about how Jean Giraudoux's play The Madwoman of Chaillot has been revisited by many theatre companies lately, and how time has brought new relevance to the play.
Watch the video for The Madwoman of Chaillot now. (We recommend turning up your volume!)


Behind the Scenes: When pipelines and protests are no longer just a metaphor
There is much to be learned from The Madwoman of Chaillot, the comedic fable about good and evil written over 70 years ago.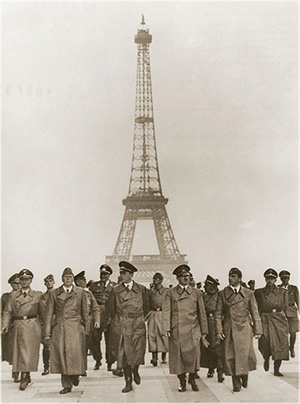 Jean Giraudoux wrote La Folle de Chaillot during WWII when Paris was under siege by German Nazi forces. Unable to address the political situation directly, he used metaphors as a way to protest the violent incursion of his beloved city. Unfortunately, he was in ill health when he wrote the play and did not live to see its premiere and success after the war in 1945. It was understood by audiences at the time that the evil and corrupt businessmen who were trying to profit from supposed oil underneath Paris were stand-ins for the Nazis, whose occupation of the City of Light and much of France caused humiliation, hardship, and tragedy for in the French Resistance, and especially for French-born Jewish people and those who had fled to France prior to the outbreak of war.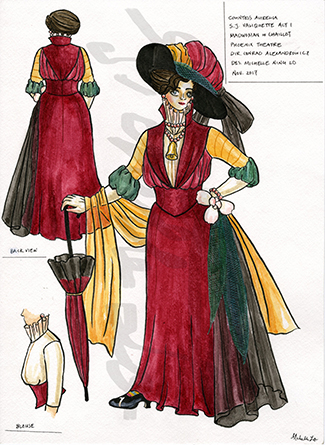 Giraudoux presents us with a protagonist to work against these representatives of evil: Countess Aurelia, an eccentric holdover from a less cynical time. When she learns that her cherished neighbourhood of Chaillot is in peril because of the businessmen's plans, she bands together with a rag-tag group of artists, vagabonds and dreamers to fight back.
Fast-track to 2017, when oil pipelines are being driven through our communities jeopardizing wildlife and our environment, and suddenly Giraudoux's artistic metaphors are no longer a far-fetched threat.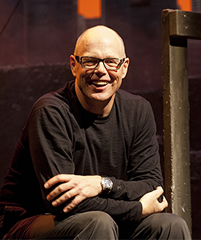 Director Conrad Alexandrowicz, a professor in the Department of Theatre, remains fascinated by how this play's context has become so literal for today's audiences.
"We live in the era of climate crisis—something Giraudoux may not have been able to even imagine! With the Kinder Morgan pipeline expansion set to begin, we are forced to take the figures of evil in the play, bent on profit making regardless of the costs, at their face value; for us their status as metaphor has disappeared," said Alexandrowicz.
"But even as a fable, Countess Aurelia presents a highly questionable solution to the problem of human evil! " laughed Alexandrowicz about the character's protest methods that, even by today's standards, would be considered extreme.
"I tried to make it as theatrical as possible and as funny as possible," said Alexandrowicz in an interview with the Oak Bay News. "But it is about something very serious at heart – what is acceptable to do to save yourself from a destructive force...?"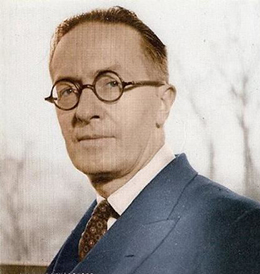 Jean Giraudoux was a French essayist and dramatist who wrote 15 plays. He also served France as a diplomat, a government official, and as a soldier in World War I. He was the first writer ever to be awarded the wartime Legion of Honor. His writings often temper tragic themes with rueful comedy, using allusive prose, allegory, fantasy, and political and psychological perceptions. The English translation by Maurice Valency from 1947 holds to this day and the play has seen a resurgence of interest in the last few years.
The sets, designed by recently appointed faculty member, Patrick Du Wors, allude to the nostalgic café-lined streets of Paris, even though they are only flat, massive representations of 19th century engravings.Costumes, designed by MFA student Michelle Ning Lo, have WWII-era references for the businessmen, and vibrant and flamboyant Edwardian-era frills for the "madwomen". Lighting design by fourth-year student Matthew Wilkerson captures the streets of Chaillot and helps heighten the moments of comedic absurdity, as does the sound design by third-year student Logan Swain, featuring classic Parisian music that is slightly off-kilter.
"The designers and I have taken a meta-theatrical approach to the production, eschewing realism completely for a play that operates in the realm of the fantastic, in the genre of post-modern performance as much as in comedy," said Alexandrowicz.
The audience is encouraged to watch for elements of creative anachronism that help to make comparisons to 2017 even more apparent.


---
Phoenix Phacts:
Alumni stories from around town and around the country.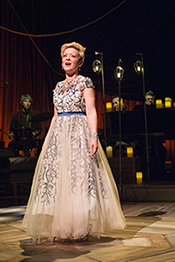 Onegin co-created by Amiel Gladstone (BFA '94) is running at the Belfry until November 12. The play features the talent of actor Meg Roe (BFA '04), who was recently back at the Phoenix, teaching workshops as part of our 50th anniversary celebrations, and assistant stage manager Sandra Drag (BFA '14). While the show is now sold out, it can still be seen over the next few months at venues such as Arts Club Theatre in Vancouver and the Cowichan Performing Arts Centre in Duncan. Amiel Gladstone is also directing the new opera Rattenbury about the life, sorted relationships, and murder of architect Francis Rattenbury, written by UVic Music alumnus Tobin Stokes. The opera, produced by Pacific Opera Victoria, is sold out for its run until November 12.

Krista Wallace (BFA '89) has recently had her short story, "To Serve and Protect" published in 49th Parallels, an anthology of short stories about alternative Canadian histories. Wallace also performed alongside her husband and two children, (including current UVic theatre student Maggie Lees) at the Victoria Fringe festival this year in a play the four of them created, All These People Watching.

Catch Ingrid Hansen (BFA '09) of SNAFU Dance Theatre at the Metro Studio Theatre on December 13th in The Merkin Sisters.Hansen co-wrote the show and will be performing alongside her co-creator in this absurd comedy.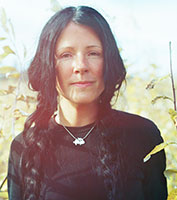 Carleigh Baker (BFA '11)'s book Bad Endings won the 2017 Vancouver Book Award. The prize recognizes authors who evoke an appreciation and understanding of Vancouver's history and people. Baker was recently named one of CBC Books' writers to watch this year and Bad Endings has also been nominated for the $50,000 Rogers' Writers' Trust Fiction Prize.
Fourth year Applied Theatre students Bridget Roberts and Jasmine Li produced a YOUShow for Intrepid Theatre Club that ran in early November. Are We Clear? is a play devised by ten theatre students that explores invisible disabilities. Bridget and Jasmine are also part of the fourth year Applied Theatre presentation, with Molly McDowell-Powlowski, Natasha Guerra and Fiona Donnelly-Rheaume, at the Art Gallery of Greater Victoria on November 16. Theatre in the Gallery is the interpretatoin of four exhibitions through movement, monologue and more.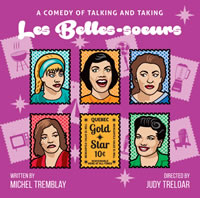 Students both past and present are featured in the Canadian classic Les Belles Souers, playing at Langham Court Theatre from November 15 to December 2. The cast includes current theatre student Hilary Wheeler, and alumna and UVic's Associate Professor in Drama Education Monica Prendergast (PhD '06, MA '02).
Current theatre student Lindsay Robinson was recently profiled by the UVic website, where he talked about the difference that UVic donors and student bursaries have made to his education. After twelve years of professional acting experience, Robinson decided to return to school to complete an undergraduate degree, with the goal of applying to medical school and becoming a doctor. He is currently studying theatre history and science.

Life on Repeat,written and performed by Kholby Wardell (BFA '08) is being workshopped for the first time as a YOUShow at Intrepid Theatre Club on November 23, 2017. Wardell starred in the Off-Broadway production of the Victoria-born Ride the Cyclone in 2016, a show that received incredible reviews after a nearly sold-out run.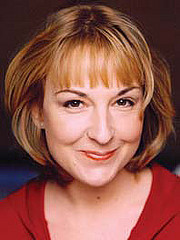 Cornwall's All-Inclusive Cancun Christmas, written by Nicolle Nattrass (BFA '91) runs November 17 to December 31 at the Chemainus Theatre Festival. Nattrass is a writer and performer known for her critically acclaimed show, Mamahood: Bursting Into Light, which is being produced at Vancouver Island University as part of a fundraiser for the Nanaimo Women's Resources Society in January, 2018.

Want more alumni stories? Check out the Alumni Profiles area of our website. Recognize anyone? If you're alumni, please tell us what you've been up to. Submit your bio online and we will add your profile to the website!
---
Upcoming Phoenix Events:
Previews: Nov. 7 & 8 at 8pm
November 9 – 25, 2017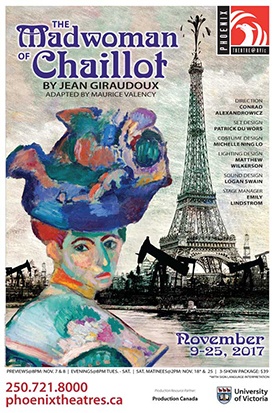 THE MADWOMAN OF CHAILLOT
By Jean Giraudoux
Adapted by Maurice Valency
Directed by Conrad Alexandrowicz
Welcome to Chaillot, a neighbourhood in Paris and the whimsical world of Countess Aurelia. A holdover from a less cynical time, the Countess shares her joie de vivre and cryptic wisdom with everyone. When corrupt businessmen discover oil beneath her Paris neighbourhood she bands together with a rag-tag group of local artists, vagabonds, and dreamers to fight back! This poetic and comic fable of good and evil was originally written in 1943 during the Nazi occupation of Paris, but the play has a whole new relevance in our current era of pipelines and protests.
Sign language interpretation is offered for the November 18, 2pm matinee, with Nigel Howard, Mary Butterfield, and Keith Brougham.

BOX OFFICE is now open. Tickets are $15-$26 (Preview tickets are $8 and available after 5pm on preview nights). Subscription packages for 3 shows are $39.00.
Friday, November 17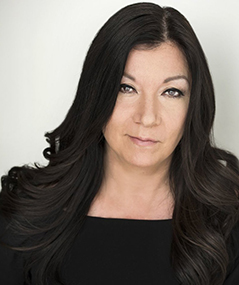 at 12:45m
IN CONVERSATION with
Marie Clements
PHOENIX THEATRE
Join us for a conversation with Marie Clements, an award-winning Métis playwright, writer, director and producer whose independent story-making is presented in a variety of mediums including film, TV radio, new media and live performance. Clements has written the libretto for Missing, a new chamber opera co-production between City Opera Vancouver & Pacific Opera, premiering November 17-26 in Victoria. Her musical documentary, The Road Forward, connects the beginnings of Indian Nationalism in the 1930s with the powerful momentum of First Nations activism today. The film is being screened Saturday, November 18 at The Vic Theatre. She is also speaking at Open Space on Wednesday, November 15.
---
Follow the most recent Phoenixi stories by liking us on Facebook or following us on Twitter. Use #phoenixalumni to stream on our alumni website or tag @UVicPhoenix for us to retweet your event!
---
Sponsor Kudos:
Thank you to the Phoenix Theatre's many individual donors and corporate sponsors for their support of our programs and talented students!

Thank you to our new Production Resource Partner Production Canada, a company dedicated to helping our student designers realize their creative ideas on stage.
Thanks also to our Community Partners from the Cadboro Bay Village including: For Good Measure, Pepper's Foods, Smugglers' Cove Pub, Caddy Bay Liquor Store, and Heart Pharmacy.
Find out how your company can reach our 10,000 audience members and UVic community of over 25,000. Contact us to discuss a customized sponsorship package to meet your goals.
---
Phoenix eNews is a regular email magazine for those interested in the Phoenix Theatre, the not-for-profit productions at the University of Victoria's Department of Theatre, PO Box 1700, STN CSC, Victoria, BC, V8W 2Y2 Canada. The University of Victoria is a Registered Charity. Charitable Registration No. 10816 2470 RR0001
If you no longer wish to receive this newsletter, click here and enter your address and click Un-Subscribe. A confirmation message will be emailed to you. You can reply to this message to confirm that you want to be removed from this mailing list. This message also has a link that you can click on to complete the removal process.