If this email does not display properly, please see our website phoenixtheatres.ca
eNews | Behind the Scenes | Upcoming | Phoenix Phacts | Perks | Kudos
---
eNews: UVic Theatre alumni are rock'n film festivals, taking home prestigious awards and saving the world.
Where does a Theatre degree get you in life? Well, if UVic's alumni are any indication — anywhere you want to! As we get ready for the "Spotlight on Alumni" presentation this week, we're honoured to hear about our grads across Canada that are seeing their plays turned into Hollywood films, winning prestigious national awards and dominating the Fringe circuit, from Montreal to Victoria. Our alumni are out there making an impact and changing the world.
Here at the Phoenix in Kitt & Jane, our alumni tell another story — a simple story of two imaginative kids that just want to save the world... your world. And really, maybe that's what all theatre artists are trying to do.
Behind the Scenes: Sitting down with the next generation: The real life concerns of Victoria's youth
While SNAFU Dance Theatre's award-winning play Kitt & Jane is a hliarious and whimsical romp, it's also founded in some fascinting and real-life research.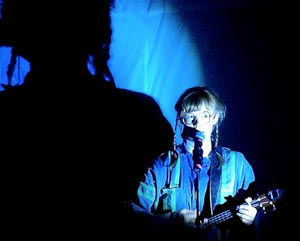 Our two 14-year-old heroes, Kitt and Jane, are avid readers of some pretty serious stuff. They've surfed the internet for websites warning of global warming. They've read National Geographic articles about the perils of genetically modified organisms (GMOs). They're worried about the ecosystems of the BC salmon. But are these the concerns of real teenagers today?
Yes, apparently so. Part of SNAFU's research for the play included working with dramaturg Kathleen Flaherty from the Playwright's Theatre Centre and interviewing 30 students across British Columbia. In Marco Soriano's drama class at the Burnett Secondary in Richmond, grade nine students were asked about their idea of Utopia. If they had to start the world over, how would they do it?
"If you were to start over, it wouldn't start with money ... I would hope that money wouldn't be that important," says one student.
"Everyone would have equal rights, because right now the world isn't fair..." said another student who is worried about the way that the world values the concerns of some countries over others. Others recoconized the role money and social status play in society currently and how these people might fare in the new world.
"People that had more money to spend on food before the apocolypse happened, they might not be able to get suited to the environment... to adapt..." Listen to more of their interview answers:
Here in Victoria in Jim Pine's Grade 11 Environmental Sustainability class at Victoria High, students were on a tour of the local community garden learning about edible plants.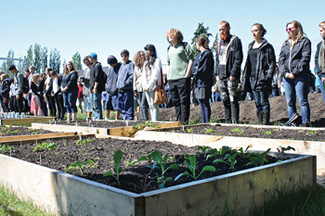 (Seen left from Victoria News article) They were interviewed by director and co-creator Kathleen Greenfield about what applicable skills they thought they had to survive after an apocalypse. While guerrilla farming was brought up as a probable necessity, other students took it to another level, talking about group dynamics and social order.
"I think I work well in groups so if we are in groups, I think it would be good. We could all work in rotations and come together," said one student.
"We don't know what we'll have left..." said another. "Someone else might claim it and not want to share. Under these circumstances, so many people are going to be effected and go into a self-protective mode right away, and maybe not realize that everyone needs to survive instead of just THEY really need to survive." Listen to students talking about their survival skills.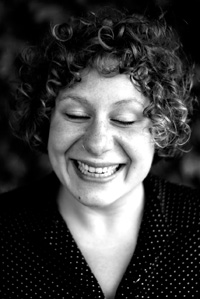 For SNAFU, this research of thse real-life students was a wealth of inspiration to inform the characters of Kitt and Jane. "I think there's an interesting shift that happens between grades 9 and 11 that causes young people to think more deeply about their relationship with the world," said Greenfield. "The characters of Kitt and Jane are moving through this transition, from understanding the issues to realizing that they can take action and really make a difference."
So... what would you do? What do you wish for the world? Are we heading for a potential utopia or a worst-case scenario? What's the first thing that you would do in the event of a catastrophe? What's YOUR survival skill?
Learn more about some of the other research SNAFU Dance Theatre has incorporated into the play:
---
Upcoming Events: October - November
October 15 & 16, 2013 @ 8pm: $7 PREVIEWS & TALKBACK
Kitt & Jane: An Interactive Survival Guide to the Near Post-Apocalyptic Future
Same great show, just a public practice run the two days before we open. Preview tickets are made available to the public ONLY after 5pm on performance days. Purchase in person or charge by phone. (FYI - Theatre students have priority pre-booking for these performances and occasionally they might sell out in advance.)
Join the artists for a talkbalk session following the show and learn more about the show and the national success of SNAFU Dance Theatre.
October 17 – 26, 2013: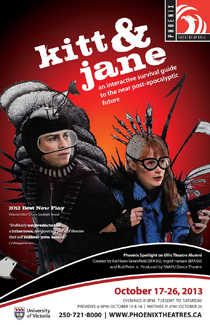 Kitt & Jane: An Interactive Survival Guide to the Near Post-Apocalyptic Future
SPOTLIGHT ON ALUMNI:
Produced by SNAFU Dance Theatre
Created by Ingrid Hansen (BFA'09), Kathleen Greenfield (BFA'05) & Rod Peter Jr.
Lighting by Michael Franzmann (BFA'13)
Stage Manager Sandra Drag
Dramaturgy by Kathleen Flaherty
Evening Performances:
Tuesday through Saturday @ 8pm
Saturday Matinee: October 26 @ 2pm

Full of ingenuity, humour and music,
two socially awkward geniuses hijack a school presentation to give instructions on surviving the world's impending doom.
Box Office opens for single tickets on October 8. Three or four show subscription packages for only $36 or $48 available now.

Friday October 18 @ 7pm
FREE Pre-Show Lecture: with alumnus Ian Case (BFA '91)
If you think that a theatre artist's creativity ends when they step off the stage, think again! Ian Case speaks about his past 20 years of creatively finding ways to making a living as a theatre artist on Vancouver Island. Since graduating, he has done a little of everything - and anything you could imagine - to make a career in theatre. Today he's known for his work with Giggling Iguana Productions (which he started in 1998); for his work with William Head on Stage; for his involvement with the Greater Victoria Shakespeare Festival; as well as his 10 years as the General Manager for Intrepid Theatre, the producers of the Victoria Fringe Festival. More recently he has become the Director for the University Centre Farquhar Auditorium and Ceremonies and Events.
Everyone welcome!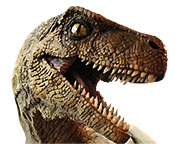 November 7 - 23, 2013
PREVIEWS: Nov 5 & 6
The Skin Of Our Teeth
By Thornton Wilder
Directed by Linda Hardy
Presented by


A hilarious and raucous tour through the ages – from glaciers to floods to war – with the average middle-class family and their pet dinosaurs. How will the human race ever survive?
Box Office opens for single tickets on October 29. Three or four show subscription packages for only $36 or $48 available now.
Check out other events at the UVic Fine Arts Faculty.
---
Phoenix Phacts: Updates from our alumni,
students and faculty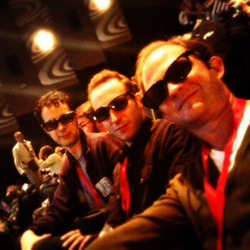 It's been an action packed few months with many accolades, awards and just plain awesome opportunities being heaped on our alumni. Kudos to you all!
Congratulations to Mike Rinaldi (BFA'96) and TJ Dawe (BFA'97) whose co-written play Toothpaste and Cigars was adapted into a film "The F Word" directed by Michael Dowse and starring Zoe Kazan and Harry Potter star Daniel Radcliffe. The two alumni attended the film's premiere at the Toronto Film Festival in September (seen left at the premiere: TJ Dawe, J. Epstein and Mike Rinaldi from Twitter photo). Mike was interviewed by CBC Hamilton about the experience and TJ Dawe wrote a fascinating blog article for The Charlebois Post about watching your work come to life on the big screen. Look for the movie coming to a theatre near you in the new year!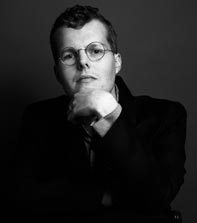 Alistair Newton (BFA'05) was one of two young professional directors chosen for the prestigious Neil Munro Intern Directors Project at the Shaw Festival for 2014. Newton is the founding Artistic Director of Ecce Homo Theatre, a member of the Lincoln Center Theater Directors Lab and was recently the Apprentice Artistic Director at Buddies in Bad Times Theatre. He joins two other alumni, David Ferry (MFA'04) and Denis Garnum (BFA'90), who have been chosen for this internship. Great company!
The amazing comedic duo and last year's "Spotlight on Alumni", Peter N' Chris have taken home the national Canadian Comedy Award for Best Sketch Troupe. Otherwise known as Chris Wilson (BFA'08) and Peter Carlone (BFA'08), Peter N' Chris were nominated for the same category last year and also for Best Comedic Play this year. The award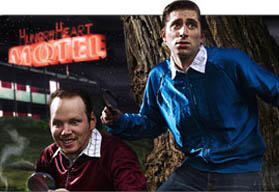 ceremony took place October 6 in Ottawa and featured some of Canada's best comedic talent including Colin Mocherie and Steve Patterson. This award follows their success on the Fringe circuit this year where their latest show, Peter N' Chris Explore Their Bodies, took home the Just for Laughs award for Best English Comedy in Montreal.
As well as Peter N' Chris, UVic theatre alumni dominated the Montreal Fringe taking three of the ten awards! Sam Mullins (BFA'08) took home The Chapter's award for Best English Text for his monologue Weaksauce, which was also picked for a hold over at the Edmonton Fringe. And SNAFU Theatre's Kathleen Greenfield (BFA'05) and Ingrid Hansen (BFA'09) and their hit play Little Orange Man (the stand-alone prequel to Kitt & Jane) won the Montreal Fringe's Centaur Theatre award for Best English Theatre and a spot in the Wildside Festival in January as part of their prize! Fantastic!
SNAFU has also been busy this fall with a fascinating project working with alumni Peter Balkwill (BFA'97) of the Old Trout Puppet Workshop and the inmates at William Head Prison. Fractured Fables: The Prison Puppet Project presents 13 stories written by the inmates from their own experiences and runs until November 9 (on various dates) as part of the 30-year old program William Head on Stage (W.H.o.S.). Attendees have the added experience of going through security checks and scans as part of entering a federal prison. Ingrid wrote about the process for the national theatre blog, The Charlebois Post.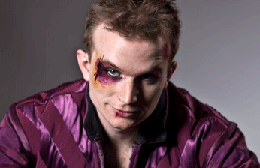 Here in Victoria, we had a plethora of Phoenixers featured in the local Fringe Festival. Over 60 students and alumni presented their own plays, acted in shows or worked behind the scenes. Several of the shows were awarded Pick-of-the-Fringe awards including alumni Jeff Leard's (BFA'10) The Show Must Go On for Best Male Solo show (seen here); New Blood Theatre's Judgment Day by alumni Robin Gadsby (BFA'13) for Best New Play and Kerploding Theatre's Trunk! by fourth year student Molison Farmer for Best Family Fringe show. All three presented their own original plays and represented just a fraction of the amazing and multi-faceted talent coming out of the department.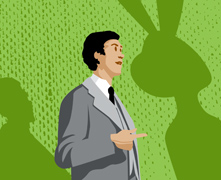 On right now, fourth-year student Melissa Taylor returns to Langham Court with the role of Nurse Kelly in the comedy Harvey after performing in their production of That Face last January. The show runs until October 19.
A handful of current students will be featured in Kaleidoscope Theatre's production of the rock musical The Rocky Horror Show, opening this Halloween October 31 and November 1. The roster includes 3rd-year student Levi Schneider, playing the amazing role of Rocky himself, as well as Nicholas Yee, Carl Wiebe and Nicola Whitney-Griffiths.
Switching from students and alumni to faculty accomplishements, design professor Mary Kerr is one of the co-creators of a one-woman musical inpired by Bella Chagall, the wife of famed artist Marc Chagall. Bella: the Colour of Love was recently presented for two sold out nights at the Dalhousie Arts Centre in Halifax.
Check out past Phoenix Phacts on our website.
---
Email Perks & Interesting Links:
You could win two tickets to Langham Court Theatre's Harvey by answering the following "skill-testing" question: (ok... it's not very skill-testing ;-)
Name the kind of animal whose name is the title of the play at Langham Court Theatre?
Correct answers will be entered into a draw for a pair of tickets! Email your answer before October 15 at 4pm to win! (Note that Harvey closes October 19. Please arrange your tickets as soon as possible.)
---
Sponsor Kudos:
The Phoenix Theatre would like to thank our individual donors and community sponsors for their support of our programs and talented students! Thank you!
Season Community Friends:

Cadboro Bay Village Merchants
Including: For Good Measure, People's Compounding Pharmacy, Pepper's Foods and
Smugglers Cove Pub
Your logo could be right here! Find out how to reach our 10,000 audience members and UVic community of over 25,000 students, faculty, staff...and you'll also support emerging theatre artists at UVic! Contact Adrienne Holierhoek to discuss a customized sponsorship package to meet your company's goals.
---
Phoenix eNews is a regular email magazine for those interested in the Phoenix Theatre, the not-for-profit productions at the University of Victoria's Department of Theatre. Do you know someone who would love to know more about us? Please feel free to forward this message to a friend!