If this email does not display properly, please see our website phoenixtheatres.ca
eNews | Behind the Scenes | Upcoming | Phoenix Phacts | Perks | Kudos
---
eNews: Last blast of summer fun - the Fringe!
As we head into the school season, Victoria's theatre community gives us one last blast of summer fun ... the Fringe! We're proud to support Intrepid Theatre's Victoria Fringe Festival and our many students and alumni who are presenting work at this year's Fringe. Read on below for how many of these plays and theatre companies are born right here at the Phoenix. And check out our list in Phoenix Phacts of the 15 shows on now that include our Phoenix Fringers – including a show you could win tickets to!
Behind the Scenes: The birth of a play: from the Phoenix, to the Fringe and back again.
From musings and first scribblings, how does an emerging artist or newly hatched theatre company get their work presented to an audience?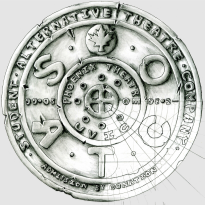 In Victoria, many new productions and small theatre companies are born right here at the Department of Theatre. While at UVic, our students are immersed in all areas of theatre, and it is this comprehensive and hands-on approach to learning that gives students the varied skills to do it on their own.
An easy first stop for a new play is the Student Alternative Theatre Company (SATCo), a student organization that is independant but part of the department and presents eight short plays each school year. Here students can propose any show they like (as long as its under an hour) and many of these are original works created, written and directed students. It's the perfect labratory for new works. In the past, other Fringe shows develop out of directed studies, interdepartmental programs with the Department of Writing, or just the commraderie that develops between students here in the department.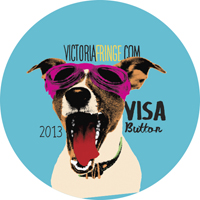 If you're thinking this is a good training ground for producing a Fringe show, you're right! This year three shows in the Victoria Fringe Festival got their start as a SATCo: Negative Colours, Footprints and A Play, or Something Like One (look for the ** in the listing below). Fringe festivals present randomly chosen, un-juried plays. Artists apply and are chosen by lottery and earn 100% of their ticket revenue. This year there are over 62 UVic theatre students and graduates involved in Victoria!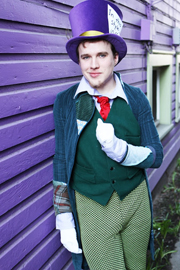 For an artist, the Fringe can be a great place to develop a script and hone your performance as everynight you learn from your audience's reactions. Andrew Wade, who graduated with a two concurrent degrees in Theatre and Writing, presented William vs the World – a play he originally wrote as part of the department's Studio Series in 2008 – at the Victoria Fringe in 2011. It was a chance to rework it in front of an audience. This summer, Andrew is tour the Fringe with a new one-man play The Hatter, based on Alice in Wonderland's mad sidekick. The Fringe has given him the chance to grow the work while traveling across country. "... I have worked on the show, refined elements of it," Andrew writes in his blog, "added in a scene previously cut, and through Ottawa and Toronto, figured out just what its emotional core, its soul, really is. Financially, in both cities I didn't quite break even, but the show was progressing. I could feel it." And grow it did! Recently at the Saskatoon Fringe, The Hatter earned a 4.5 star review!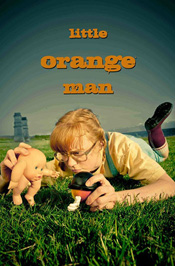 Alumna Ingrid Hansen is quickly becoming a Fringe veteran since graduating in 2009 from the Phoenix. Her company, SNAFU Dance Theatre began while she was still at school and the production of Riyoku Butoh in the SATCo 2006 season lead the way for BLiNK at the Fringe the next summer, winning Favourite Physical/Dance Show in the Pick-of-the-Fringe awards, and later Pretty Little Instincts in 2009 which won two more Pick-of-the-Fringe awards for the company ("Most Innovative Show" and a second "Favourite Physical/Dance Show" honour), along with the Victoria Critic's Choice award for "Best Fringe Show." And 2011, Pretty Little Instincts was invited to Toronto's Summerworks Festival! Recently Ingrid has been touring the national Fringe circuit and winning more awards with two complementing shows, Little Orange Man and it's sequel Kitt & Jane – both featuring the precocious and wildly inventive character of Kitt. This summer, Little Orange Man won the Best English Theatre production award at the Montreal Fringe and will be returning to Montreal in January as part of the Wildside Festival as part of her prize! Of course, Victorians can see Kitt & Jane here at the Phoenix as we invite SNAFU Dance Theatre to be our guest artists in our Spotlight on Alumni this fall.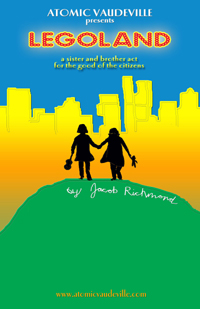 And for internatonal success stories, many emerging artists look to the success of Legoland, an off-beat comedy originally written by previous Phoenix student Jacob Richmond as a directed study course. It was then developed for the Fringe, directed by Britt Small (MFA '04) (collectively with Richmond known as Atomic Vaudeville) and toured festivals across the Canadian circuit and beyond, from Vancouver to Toronto and New York to Los Angeles, winning awards for "Best New Play", "Best Actress", "Critic's Choice," "Festival Favorite" and "Pick of the Fringe." It grew to have an independant national tour, was chosen as the Phoenix Theatre's Spotlight on Alumni presentation in 2008, and was part of Toronto's Theatre Passe Muraille for their mainstage season. Atomic Vaudeville's most recent production, Ride the Cyclone, took a similar route as it developed into what The Globe and Mail called "…probably the most uproarious and outrageous piece of musical theatre Canada has ever produced." In 2012, the rights to Ride the Cyclone were purchased by Broadway theatre producer Morris Berchard so who knows where this ride may end!
So go see these Fringe shows now – here in Victoria – and you can say you saw them way back when they were a Fringe show!
---
Upcoming Events: September/October/November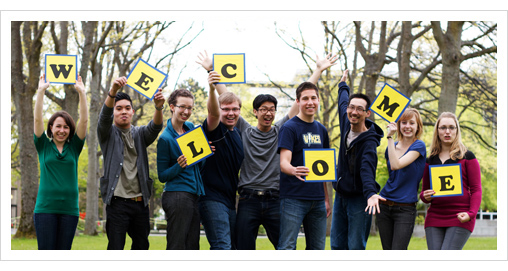 August 30 - September 13, 2013
UVic Weeks of Welcome!
Our students start returning and new students arrive to discover UVic for the first time. If you're a new student, check out the list of orientation events. Returning students will want to see the great line up of fun campus events and concerts happening in the first weeks of school. This includes Thunderfest on September 6 where the Fine Arts faculty will host a fun arty activity, Clubs & Course Union days on September 12 & 13 and live outdoor music presented by the UVic Student Society.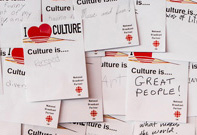 September 27, 28, 29, 2013
Culture Days
Founded in 2009, Culture Days is a national network of cultural opportunities for all Canadians to participate in, and appreciate, all forms of arts and culture - for FREE! The annual 3-day national event features thousands of hands-on, interactive activities that invite the public to participate "behind-the-scenes," to discover the world of artists, creators, historians, architects, curators, designers and other creative people in their communities. Click on the national link to find activities in Victoria and around the country.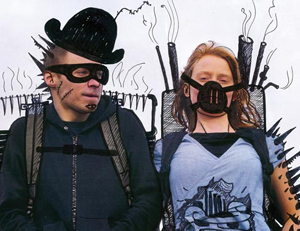 October 17-26, 2013
PREVIEWS: Oct 15 & 16
Kitt & Jane
Created by
Ingrid Hansen (BFA '09),
Kathleen Greenfield (BFA '05)
& Rod Peter Jr.
Full of ingenuity, humour and music, two socially awkward geniuses hijack a school presentation to give instructions on surviving the world's impending doom.
Box Office opens for single tickets on October 8. Three or four show subscription packages for only $36 or $48 available now. (Also playing at VANCOUVER FRINGE FEST. Stay tuned for reviews!)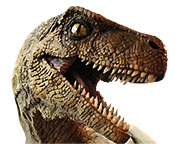 November 7 – 23, 2013
PREVIEWS: Nov 5 & 6
The Skin Of Our Teeth
By Thornton Wilder
Directed by Linda Hardy
A hilarious and raucous tour through the ages – from glaciers to floods to war – with the average middle-class family and their pet dinosaur. How will the human race ever survive?
Box Office opens for single tickets on October 29. Three or four show subscription packages for only $36 or $48 available now.
---
Phoenix Phacts: Your guide to Phoenix Fringers
With a comprehensive, hands-on theatre program like the one here at UVic, it's no wonder the Victoria Fringe Fest once again features scores of productions with our students and alumni involved. Whether acting, writing, directing, designing or managing backstage, our students seem to be every where! New this year, we've added the Phoenixers who are part of the Vancouver Fringe too! (Note, only Phoenix students or alumni are listed below. Kudos to the MANY MANY other artists involved!)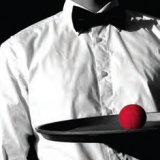 A Play, or Something Like One **
SILENT ZOO PRODUCTIONS • VICTORIA
METRO STUDIO - VENUE 1
Written and directed by Frances Melling, Co-directed by Josh Turpin with designs by Erin Osborne and Levi Schneider; featuring Danielle Florence, Francis Melling, Ian Simms, Joanne James, Kaeden Derksen, Kevin Eade and Melissa Taylor, with stage management by Becca Jorgensen.
A play centering around self indulgence. Following six characters: a modern day Hippolytus, a female sex addict, a hopeless romantic, an anti-everything man, a depressed alcoholic, and a delusional optimist. Caught in a web of hypocrisy and conflicting opinions each character expresses something they hold meaningful. Like the perfect pair of breasts…. and other pressing matters. ( ** first performed at the Phoenix as a SATCo presentation. )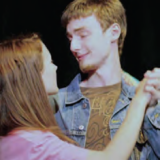 Avenue Q (School Edition)
SMUS MUSICAL THEATRE WORKSHOP
• VICTORIA, BC
Directed by Cam Culham

Winner of the Tony "Triple Crown" for Best Musical, Best Score and Best Book, Avenue Q is part flesh, part felt, and packed with heart. Avenue Q is a laugh-out-loud musical that tells the timeless story of a recent college grad named Princeton who moves into a shabby New York apartment all the way out on Avenue Q. He soon discovers that although the residents seem nice, it's clear that this is not your ordinary neighborhood. To gether, Princeton and his new-found friends struggle to find jobs, dates, and their ever-elusive purpose in life.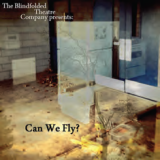 Can We Fly?
THE BLINDFOLDED THEATRE COMPANY • VICTORIA
BYO VENUE - WESTBAY WALKWAY IN ESQUIMALT
Directed by Levi Schneider & Company
Created & designed in collaboration by the cast and crew included Colette Habel, Nikola Whitney-Griffiths, Markus Spodzieja, Hayley McCurdy with Assistant Director/Creative Liaison Staci Sten.
The Blindfolded Theatre Company's inaugural piece is a collaborative work of physical theatre attempting to find balance between nature untamed and domestication. When humans have an incessant need to control their world, who suffers? Who fights back? We need to fly, but with strange forces opposing us, can we?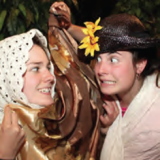 Fables, Fools and Fantasy
THE STORY THEATRE COMPANY • VICTORIA - FamilyFest Fringe
Written/Created by Jim Leard and company
Performers prepared to tell almost any old story in the repertoire of familiar fables and folk tales. A simple set and a few costumes allow for all kinds of stories to be presented. Also stories made up on the spot, a few games and some music. You never know what will happen next! Family fun!!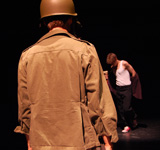 Footprints**
NOONAN THEATRE • VICTORIA
Written/Created and directed by Molly Noonan featuring Chelsea Keene, Will LaFrance, Taylor Lewis, Anne McGladdery and stage management by Drew May.
"If I go forward, I'll risk being annihilated by a land mine. If I follow the footprints back, they'll punish me. Who knows, they might even shoot me." Lost in a minefield, a deserting soldier looking for answers relives the pain of repressing his sexuality and love for a childhood friend and fellow solider. (** first originated at the Phoenix as a SATCo presentation.)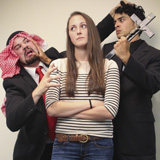 Judgement Day
NEW BLOOD THEATRE • VICTORIA
BYO VENUE - MARITIME MUSEUM OF BC (BASTION SQUARE)
Written/Created by Robin Gadsby, directed by Kieran Wilson, designs by Neil Ferguson featuring Sarah Cashin, Alex Frankson, Robin Gadsby, James Roney, Kieran Wilson with stage management by Tannis Perry.
The Earth was destroyed and 7 billion souls remain to be sorted. With over 4200 religions to choose from, who could possibly take on that job? Enter the Courtroom of the Afterlife, where bureaucracy meets hilarity in the contradictory realm of faith and logic.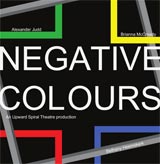 Negative Colours **
UPWARD SPIRAL THEATRE • VICTORIA
Written/Created and directed by Rain Mair featuring Bethany Heemskerk, Brianna McCready, Nicholas Yee with designs by Blair Moro, Meaghan McKale, Levi Schneider, Emma Dickerson and assistance by Victoria Stark, Drew May, Chw Yu and Becca Jorgensen.

How can an artist move forward with doubt and uncertainty? Observe how various definitions and opinions of 'unfinished' work can impact an artist's struggles and attempts to return to past ambitions. Can the support and opposition of others lead someone to the exploration of the past that many seem to forget? (** first originated at the Phoenix as a SATCo presentation)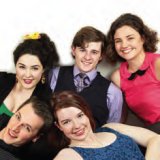 NET
ODW PRODUCTIONS • VANCOUVER
Co-Produced by Mika Laulainen featuring Alysson Hall and Lucas Hall.
"Make your moments extraordinary." Isabelle, Ashley and Sam are best friends. Sam is dating Ashley's brother, Jon, who used to — maybe — hold a torch for Isabelle. All's well until they're roped into an obligation 30th anniversary party. In this modern day comedy of manners, everyone tries to make their moments count in a quest for love, friendship, and incriminating photographs.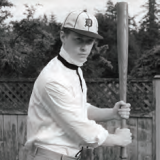 Something Like A War
OCEAN BLOOM PRODUCTIONS • VICTORIA, BC
Directed by Brian Wrigley
Baseball legend Ty Cobb treated both ball and life as if he were going into combat every day. Here we meet the controversial Georgia Peach in all his notoriety, along with the people, events, and culture that helped create him. He was, said one sportswriter, "a mass of paradoxes with a life that reads like a Gothic horror tale."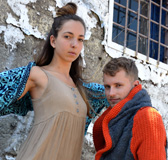 The Clan Resilience: It's all in our nature
IMPULSE THEATRE • VICTORIA
BYO VENUE - DISCOVERY COFFEE
(664 Discovery Street)
Written/Created by Andrew Barrett and ensemble. Directed Andrew Barrett with designs from Paphavee Limkul, Jonathan Maxwell, Halley Fulford, featuring Andrew Barrett and Sarah Sabo.
Impulse Theatre is taking over a parking lot with this site-specific surreal piece. Two animals make a deal with two witchy sisters to gain what they need to survive, but what are they prepared to lose? A myriad of genres with live music, masks, dance and theatre, this is a fringe experience you are guaranteed to remember for years to come. VANCOUVER FRINGE: See Impulse Theatre's Shattered, which debuted at Intrepid Theatre're UNO Fest last spring.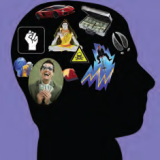 The Occupied Mind of Mr. K
DA VINCI'S KITCHEN DRAMATICK THEATRE PRODUCTIONS COMPANIE • VICTORIA
By John Demmery Green, originally directed by Molly Noonan, featuring Randi Edmundson, Graham Roebuck and Alex Carson.
From the creators of last year's hit "Awkward Hangouts of History" comes a riotous, unnerving black comedy of the supernatural and the "one percent." Jobless programmer Vijay deadbeat friend Dylan, and psychic meditation guru Pericles conceive a novel solution for their economic woes: to take over a recently deceased billionaire's "vacant" body and gain control of his business empire.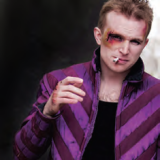 The Show Must Go On
RANDOM SAMPLES COLLECTIVE • VICTORIA, BC
Written/Created and performed by Jeff Leard
Snow covered mountains, semen soaked hotel rooms, pee covered gymnasium floors, homicidal drug dealers, 3 actors, 1 van, 186 shows, 7 568 kilometres of road. Based on true stories submitted by touring children's theatre performers spanning the past thirty years. From the creator of the Fringe hit "Gametes and Gonads".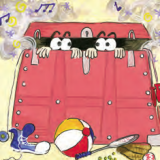 Trunk!
KERPLODING THEATRE • VICTORIA
FamilyFest Fringe
Written/Created by Molison Farmer and the ensemble. Directed choreography by Molison Farmer with music by Francis Melling and designs by Breanna Wise and Chelsea Graham and stage management by Harriet Best featuring Kaeden Derksen, Julie Forrest, Haley Garnet, Kathleen O'Reilly, Kale Penny, Veronique Piercy and Francis Melling.

Daisy and Oliver depart on a thrilling adventure with the help of a magical toy trunk and a singing dragon. Trunk! will draw you in to a world full of possibilities with toe-tapping musical numbers and an array of silly characters. Inspired by stories written by children from all over Victoria, this family-friendly play is full of childhood imagination.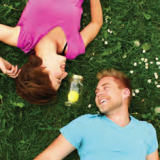 Where Have All The Lightning Bugs Gone?
STAR STAR THEATRE • VANCOUVER
Artistic Producer, Mika Laulainen
"How are you?" "Good. How're you?" "Good.…" When was the last time you had this exact conversation? This week? Today? Two strangers in a park take a chance, skip the small talk, and because they do, they actually get to meet. A sweet one act that hails the bravery of striking up a conversation with a pretty girl, the tumultuous adventures of make believe, and the magic of first loves.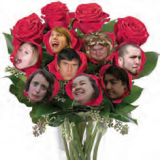 You Had Me at Improv
SINGLES AWARENESS THEATRE COMPANY • VICTORIA
Written/Created by: Amy Culliford and Blair Moro, including Logan Mitev, Hayley McCurdy, Markus Spodzieja, Allyson Leet, Kathryn Taddei, Amy Culliford and Blair Moro.
Warning: This show may induce serious side effects such as gut busting, uncontrollable guffaws, knee-slapping, and in severe cases, piddling your pants. Your risk may increase if you have a good sense of humour. This magical sketch comedy performance is created by the cast using pixie dust, luck, and the tears of a baby sloth.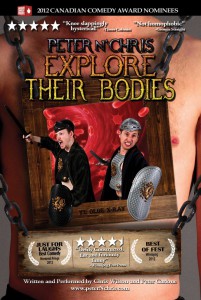 PLUS! THE FRINGE FUNDRAISER:
Peter N' Chris Explore Their Bodies
PETER N' CHRIS • VANCOUVER
Written/Created and performed by Chris Wilson and Peter Carlone
Phoenix alumni, dynamic comedy duo and the featured presenters of last year's Spotlight on Alumni show "Peter N' Chris and the Mystery of the Hungry Heart," return to Victoria to perform their newest hit show that's winning awards across the Fringe circuit. This is a fundraiser for Intrepid Theatre on September 4 & 5. They're also doing a show with Vancouver improve troupe Hip.Bang on September 2 & 3.
VANCOUVER FRINGE: See Explore their Bodies AND their newest show Peter N' Chris Give it a Shot.
Want more alumni stories? Check out our newly expanded Alumni Profiles area of our website. Recognize anyone? Send us your recommendations for an alumni profile.
---
Email Perks & Interesting Links:
Answer the skill testing Victoria Fringe Fest question and enter for your chance to win two tickets to Intrepid Theatre's presentation of Peter N' Chris Explore Their Bodies on either September 4 or 5, 2013.
How many years has Victoria had a Fringe Festival? (Hint - check out their website!)
Email your answer before August 30 with "Phoenix BackstagePASS" in the subject line for your chance to win.
---
Sponsor Kudos:
Thank you to the Phoenix Theatre's many individual donors and corporate sponsors for their support of our programs and talented students!
Find out how your company can reach our 10,000 audience members and UVic community of over 25,000. Contact us to discuss a customized sponsorship package to meet your goals.
---
Phoenix eNews is a regular email magazine for those interested in the Phoenix Theatre, the not-for-profit productions at the University of Victoria's Department of Theatre. Do you know someone who would love to know more about us? Please feel free to forward this message to a friend!