100 Years of Broadway

February 15–24, 2024
Step into the world of musical theatre history with our Broadway classics revue! From Carousel to Cabaret, Gypsy to Grease and Peter Pan to The Phantom of the Opera, enjoy the songs you love and discover new gems. All while tracing Broadway's incredible journey from its origins to its modern glory.
Like a night of speed-dating for Broadway lovers, this musical revue takes the audience through a century of Broadway in just one fun, crowd-pleasing, magical evening for all ages.
Arranged by Neil Berg
Guest Director Pia Wyatt
Neil Berg, Arranger
Pulitzer Prize for Drama recipient Neil Berg has had a long career in theatre as a composer, lyricist and playwright. He was born in the Bronx, New York City, but grew up further north in Rockland Country, New York.
Having written and/or composed many well-received plays, he produced the hit musical composition '100 Years of Broadway' in 2006, which is now one of the most popular Broadway touring shows of the past decade. He has brought plays from Off-Off-Broadway to fame on Broadway—a feat many never accomplish.
He is also involved in charitable work, named the American Red Cross Man of the Year for both 2001 and 2003. Berg is also an avid baseball fan and player and currently coaches his son's team.
Pia Wyatt, Guest Director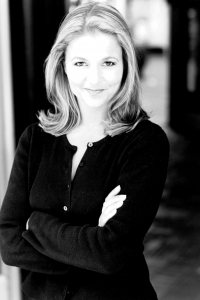 Pia Wyatt graduated with her BFA in Acting from UVic in '92 and her MFA in Directing in '94. She continued at UVic and taught movement and directing while also being the Co-Artistic Director and producer of Steel Horse Productions, an Equity company that produced an original musical in Fort Steele Heritage Town's Wild Horse Theatre for seven seasons. 
Co-Artistic Director of KIDCO Dance Company in Victoria, B.C., Canada, Wyatt was the Senior Musical Theatre, Jazz and Tap Instructor to a dance troupe that performed nationwide. While touring with KIDCO, Wyatt was also the coordinator of Dance Programs at two senior high schools in Victoria, where she was a director and choreographer for their yearly musical.
Upon leaving Victoria. Ms. Wyatt worked in the film and television industry in Vancouver before moving to Louisiana as the Head of Dance at Northwestern State University and is now the Head of Performance and Directing and a Full Professor. She is the immediate past Chair for Region VI of the Kennedy Center American College Theatre Festival. Most recently, she worked in Pagosa Springs, Colorado as a director and choreographer for several summer seasons at Thingamajig Productions.
Her students are performing on Broadway, in tours that extend worldwide, on cruise lines, in regional theatres and in a variety of amusement parks. 
"I look forward to breathing new life into each theatrical production, helping create a masterpiece that entices the hearts and minds of the audience. Theatre and Dance provide freedom of expression and the power to communicate, to educate, and to entertain – this outreach is what makes it exciting for me to create theatre." —Pia Wyatt
Show Dates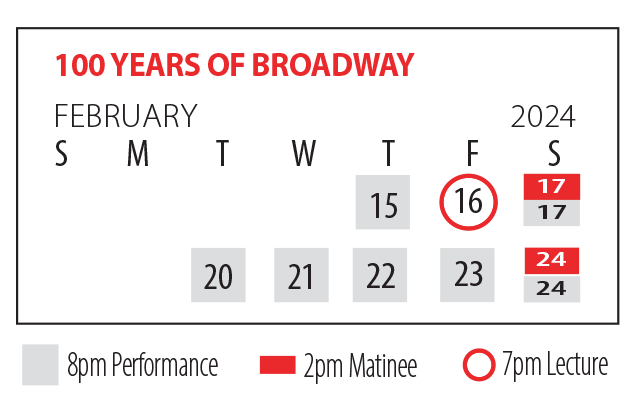 In-Person Performances
Preview: Wednesday, February 14 at 7:30 pm
Tuesday to Saturday evenings at 8 pm
Saturday matinees at 2 pm
Tickets
Single Tickets for this show are available on Monday, February 5, 2024.
Charge by phone: 250-721-8000
or in person at the Phoenix Box Office
(Ticket purchases are not possible online)
Box Office Hours: Click HERE.
Preview:
All Seats $11
Friday & Saturday Evenings:
All Seats $32
Wednesday, Thursday Evenings & Saturday Matinees:
All Seats $28
Cheap Tuesdays:
All Seats $17
Student Rush Tickets:
30 minutes before every show: $18
UVic Alumni:

 

Saturday Matinees: $25  (with UVic Alumni ONECard)
Performed in the Roger Bishop Theatre
Creative
Guest Director & Choreographer Pia Wyatt
Music Director Stephanie Sartore
Lighting Designer Carson Schmidt
Set Designer Jaeden Walton
Costume Designer Tiffanie Leger
Sound Designer Thomas Moore
Stage Manager Megan Farrell
CAST
Link Bechtold
Morgan Christopher
Grace Fouracre
Rodel Frazer
Liam James
Analiese Lohr
Shael O'Brien
Chiara Power
Dani Snyders-Blok
Brigit Stewart
Avery Przywitt (understudy)

Lecture
Preshow Lecture
Friday, February 16 at 7 pm
with department chair Dr. Tony Vickery
Advisories
Relevant advisories will be posted here.