A special presentation with the Inter-Cultural Association of Greater Victoria
im:print 2022
October 6 – 15, 2022
With a creative team of diverse artists and facilitators including:
Monique Salez, Krystal Cook, Yasmine Kandil, and Paulina Grainger.
im:print 2022 is a multidisciplinary performance that weaves the personal stories of Indigenous, settler, immigrant, and refugee artists. It speaks, dances and sings the complex journey of our inter-relationship of place, people and belonging while challenging current beliefs and highlighting the real implications of equity, diversity, inclusion and identity politics.
This inter-cultural, intergenerational, community-based production will provide much-needed creative medicine for our community to speak their truth and tell stories that often can't find a home—stories of place/displacement, belonging/longing, connection/disconnection across diverse voices. We strongly believe that "Art can be a powerful way of healing, raising awareness, and having conversations around difficult subjects." 
* Please be advised of some strong language
ICA of Greater Victoria
For 50 years, the Inter-Cultural Association's purpose has been to support the full integration of newcomer immigrants and refugees into the social, economic and civic life of the Capital Region of British Columbia.
Newcomers make our communities stronger: economically, culturally and socially. To ensure their success, the Inter-Cultural Association of Greater Victoria (ICA) plays a critical role in helping immigrants get a positive start on their new lives in Canada by providing the services and resources they need to thrive, helping more than 70,000 individuals and families as they transition to a new life in Canada.
Beginning in the 1970s as a response to racism in our community, the ICA continues to offer wide ranging services including anti-racism programming, youth engagement, mentorship and language instruction as well as employment, education, healthcare and housing, and transportation assistance. The ICA's arts program helps nurture minds and souls, creating cross-cultural learning.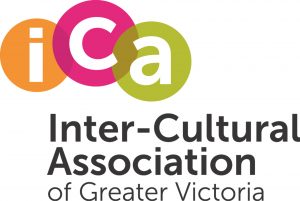 Monique Salez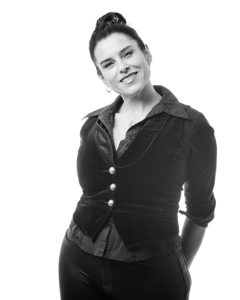 Monique Salez – owner and artistic director of Raino Dance since 2012 – is a multi-disciplined performer, choreographer, and teacher/facilitator whose primary form is flamenco which she has studied for the past 20 years receiving Canada and BC Arts Council grants, developing a program at Raino Dance & performing extensively. A student of dance and theatre since her youth – ballet, tap, modern, jazz, theatre, voice, musical theatre – she balances her full teaching and facilitating schedule with continued studies. Most recently studying writing for solo performance with Ann Randolf, Suzuki Method & Viewpoints at the Banff Center for the Arts and this coming summer a month of training in the South of Spain. Highlights of her flamenco performances include three years with her group at The Butchart Gardens, soloist at BC's Centennial Celebration & the roll of the Queen of Hearts with Ballet Victoria. Her full-length cabaret creations The Dream Cab and Lustrare embody the creative breadth Monique travels in her performative work where her writing, choreography and unique vision enlist musical theatre, spoken word, live music, flamenco, hip-hop, modern and ballet to weave a seamless surreal journey. Primarily interested in the transformative potential of group creation, Monique works with pre-professional to professional performers in her community with the aim of building healthy and diverse creative networks.
Krystal Cook
Krystal is a Kwakwaka'wakw Vancouver Island based theatre artist, poet, spoken word artist and facilitator.  She graduated from the Eno'wkin International School of Writing (UVIC) and CIT's Native Theatre School Program. She was deeply honored to receive the mid-career Artist Award at the 2019 Greater Victoria Regional Art Awards. She is currently am on the committee for UVIC's Theatre Department's three-year Staging Equity Theatre Project.
"As one of the original creative team members from im:print 2019, I felt inspired again to be involved with a creative team that's vision was committed to decolonize creative process and create new, exciting, evolving ways of working with one other and with community that bring richly diverse, marginalized voices onto the stage. I feel part of my role is to help facilitate safe creative spaces for community and artist voices to explore, express, create & be heard to provoke deeper understanding and authentic dialogue. As a Vancouver Island Artist, I have a lived, in depth understanding of the Indigenous cultures, politics, worldviews of the three Vancouver Island Nations which helps to ground the creative process and theatrical work to here.  I'm humbled and grateful to be part of this inspiring and cutting-edge project that imagines the future of Vancouver Island and this country together."
Yasmine Kandil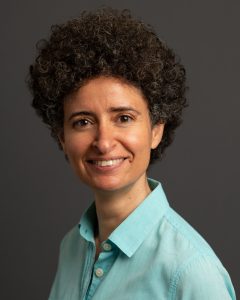 Dr. Kandil is an Egyptian-Canadian Associate Professor of Applied and Celebratory Theatre. For many years, she's worked in community-based settings using theatre for social awareness and change. She is also a performer and has worked with a number of immigrant and refugee communities in BC and Ontario, and also with people who are homeless, elderly populations, and police officers in training. Her research has centered around using theatre as a tool for self-expression with communities that are disenfranchised. Dr. Kandil's publications have appeared in the Applied Theatre Research journal, Research in Drama Education journal, Theatre Research in Canada Journal, and the Canadian Theatre Research journal.
Paulina Grainger
Paulina's role at ICA Victoria is to develop and implement community-based programs that support greater cultural competencies through anti-racism training programs as well as other community and arts engagement programs that focus on diversity, equity and inclusion.
As a Black, immigrant woman of colour, Paulina's work is informed by her deep connection to community and broad knowledge of the many systemic barriers faced by refugees and immigrants. She uses an innovative approach of art-based practices to explore critical social issues around equity, justice, diversity and inclusion, for which she was honoured to receive the BC Multiculturalism Award in 2016. Paulina's background includes experience as a community organizer, activist, arts administrator, actor, general manager of PUENTE Theatre, storyteller and TV and radio producer for International Advertising Agencies in Kenya, Zimbabwe, South Africa and Sri Lanka.
Show Dates
In-Person Performances
Thursday & Friday at 7pm
Saturday matinees at 2pm
Note: There are no streamed performances for this presentation.
Please review current COVID-19 protocols.
Box Office Hours
Charge by phone: 250-721-8000
Non-Performance Days: 
• Monday to Friday: 12pm to 3pm.
• Saturday: 12pm to 4pm
Performance Days: 
• Monday to Friday: 12pm to 3pm and 5pm to 8:30pm.
• Saturday Matinees: 12pm to 6pm.
• Saturday Evening Performances: 12pm to 8:30pm
Tickets
This presentation can be added on to your season Subscription package for only $16.00. Season subscriptions are available now.
:Single Tickets for this show will be available in September.
Thursdays: $16
Fridays & Saturdays $26
Student Rush Tickets $16
Season Subscriber: $16
Charge by phone: 250-721-8000
or in person at the Phoenix Box Office
(Ticket purchases are not possible online)
Performed in the Chief Dan George Theatre.
Cast & Creative
Creative Team:
Monique Salez
Krystal Cook
Yasmine Kandil
Paulina Grainger
Cast of Community Artists:
Alexander Taylor-McCallum
Anne Schaefer
Alex del Angel
Carolyn Knight
Lee Ingram
Lina de Guevara
Nancy Potvin
Rose Cortez
Sohrab Rabie
Tatiana Hassan
Tesekla Cook-Willie
Valerie Salez
Lecture
A talk-back session with the artists will be offered after the following performances.
Friday, October 7
Friday, October 14
Advisories
* Please be advised of some strong language
Please enquire with the box office for further details: 250-721-8000