Image Credit: Modified image by Kevin Cardin, Dreamstime.com
The Waste Land
February 17 – 26, 2022
Adapted from the poem by T.S. Eliot
Director & Choreographer Conrad Alexandrowicz
T.S. Eliot's landmark modernist poem will be adapted for the stage by director and physical theatre maker Conrad Alexandrowicz, who teaches movement for actors in the department.
Published in 1922, The Waste Land bears witness to the physical and emotional devastation caused by the First World War and the global influenza pandemic. The poem evolves over five cryptically titled sections that use rapidly shifting images, multiple voices and vignettes to arrive at a kind of eulogy for social values now erased by the twin catastrophes of war and disease. But Eliot's work, while steeped in disillusionment, also points to humanity's hope for redemption. The text fuses different literary forms and traditions, referencing works from the Bible to Hindu and Buddhist texts, Shakespeare and the Arthurian legend of the Holy Grail. Awarded the Nobel Prize for Literature in 1948, Eliot is considered one of the most daring innovators of 20th century poetry.
empty
T.S. Eliot, Poet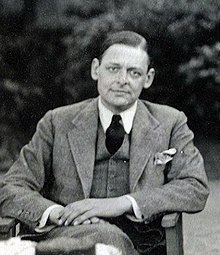 T.S. Eliot (Thomas Stearns Eliot), an American-English poet, playwright, literary critic, and editor, was a leader of the Modernist movement in poetry. Eliot articulated distinctly modern themes as one of the most daring innovators of twentieth-century poetry, revitalizing English poetry and creating new conventions through his experiments in writing. Eliot held the strong belief that poetry should aim at a representation of the complexities of modern civilization in language and that such representation necessarily leads to difficult poetry. His works were always inclined toward the theatrical – early poems are essentially dramatic, and many of his early essays and reviews are on drama or dramatists. In 1948 he was awarded both the Order of Merit and the Nobel Prize for Literature.
Conrad Alexandowicz, Director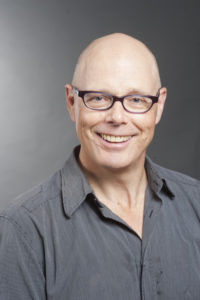 Conrad Alexandrowicz is a director, writer and choreographer, and the artistic director of Wild Excursions Performance. He holds a BFA in Dance from York University and an MFA in Directing from the University of Alberta. Originally from Toronto, he performed with a number of Canadian dance companies, principally Dancemakers, where he began to produce his own work, much of which featured original text. He left the company in 1987 to choreograph, direct and perform independently. In 1995 he founded Wild Excursions Performance as the vehicle for his creative ventures. Over the course of his professional career, he created over forty-five dance and physical-theatre works, some of which have been presented across Canada, in New York City, France and the U.K. He and his work have been recognized with Jessie, Sterling and Dora Awards.
Previous to his appointment at the University of Victoria in 2008, he taught at Simon Fraser University, the University of British Columbia, the Vancouver Film School and Capilano College, and directed at Douglas College, Studio 58 and United Players, as well as creating and producing work for the company he founded, Wild Excursions Performance.
He specializes in the creation of varieties of interdisciplinary performance that address subjects central to the human journey: issues of relationship, gender and power, and the nature of the performance event itself. Between 2012 and 2016, he explored the staging of poetry with actors, dancers and musicians by means of a substantial grant from the Social Sciences and Humanities Research Council, in collaboration with noted Canadian poets Lorna Crozier and Erín Moure.
Since his appointment at UVic, he has turned to academic writing, and his articles have been published in such journals as Theatre, Dance and Performance Training and Studies in Theatre and Performance. His book, Acting Queer: Gender Dissidence and the Subversion of Realism, was published by Palgrave Macmillan in 2019.
Show Dates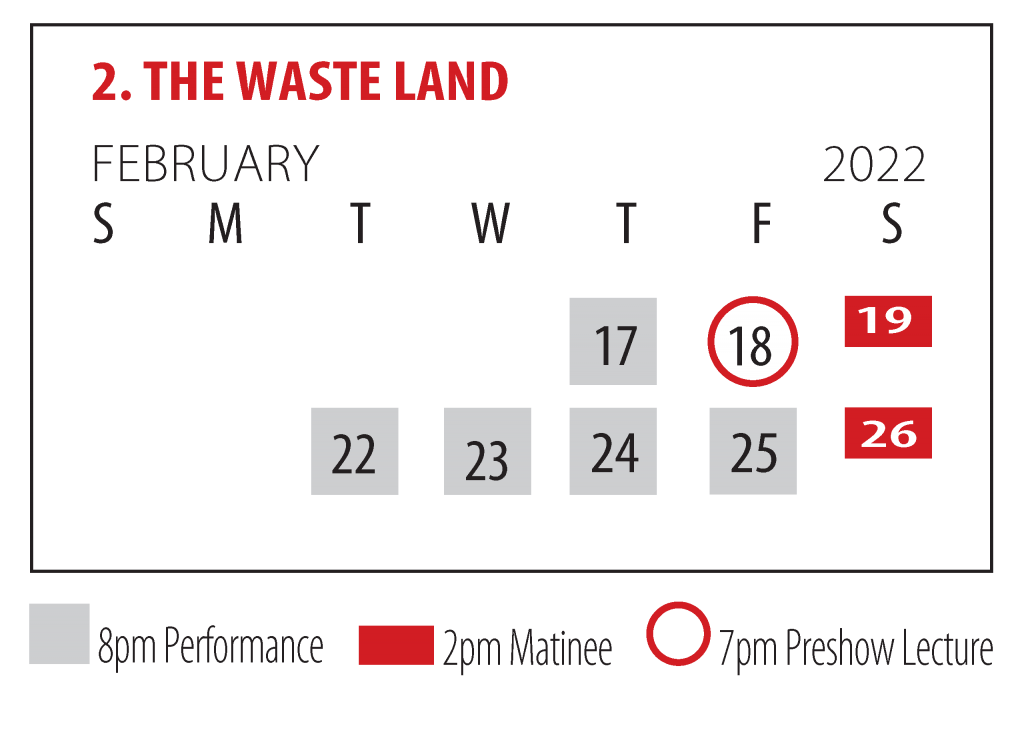 In-Person Performances
Evenings at 8pm
Matinees at 2pm
Online Streamed Performance
Thursday, February 24 at 7 pm
Friday, February 25 at 7pm
Saturday, February 26 at 3pm
Tickets
Subscription packages are available now.
Single Tickets for this show come available February 8, 2022.
Charge by phone: 250-721-8000
or in person at the Phoenix Box Office
(Ticket purchases are not possible online)
Friday Evenings
All Seats $30
Wednesday, Thursday & Saturday Matinees
All Seats $26
Cheap Tuesdays
All Seats $16
Student Rush Tickets
30 minutes before every show: $16
UVic Alumni
Saturday Matinees: $21
(with UVic Alumni ONECard)
Please review the current COVID-19 protocols and vaccination requirements.  
Performed in the Roger Bishop Theatre
Cast & Creative
Director Conrad Alexandrowicz
Set Designer Lisa Van Oorschot
Costume Designer Carmen Alatorre
Lighting Designers Miriam  Dumitra & Emily Trepanier
Sound Designer Logan Swain
Composer Marco Neri
Additional Choreography Jacques Lemay
Streaming Director Emily Campbell
Stage Manager Jamie Anderson
Associate Set Designer Parker Feenstra
Ensemble:
Kaelan Bain
Kaylee Cavanagh
Syrah Kahn
Ryan Kniell
Geneva Knoppers
Klara Kopeinigg
Jane Rees
Jenny Robinson
Andrew Shepherd
Sarah Shepherd
Jack Storwick
Rowan Watts
Hugh Wilcox
Lecture
Preshow Lecture: Friday, February 18 at 7pm
Join us on the first Friday for a guest lecture about themes in the play. 
Lectures are free and everyone is welcome, no matter which performance you have tickets for. The lectures are also recorded and audio files are posted here in the week following the lecture.