LIVESTREAM PERFORMANCES
March 24, 25, 26 & 27, 2021

By George F. Walker
Directed by  Fran Gebhard
Stuck in a room. Stuck in the system. A desperate mother and her hapless partner are confined to a hotel room while they try to put their delinquent pasts behind them in order to regain custody of their baby.
One of Canada's most prolific and popular playwrights, Walker is best known for his fast-paced social comedies that satirize the woes of contemporary culture under the pressures of capitalism.
NOTE: This play was chosen by director Fran Gebhard to offer our fourth-year performance class challenging contemporary roles for their final required credits, all while maintaining physical distancing guidelines. Note that there will be two alternating, four-person casts. See show dates and cast list for details. 
PROBLEM CHILD was first produced by Rattle Stick Productions (New York), September 1997; & Factory Theatre (Toronto), November 1997.  Author's Agent: Great North Artists Management/ 350 Dupont Street/Toronto, Ontario, Canada
George F. Walker
George F. Walker is one of Canada's most prolific and popular playwrights. Since beginning his theatre career in the early 1970s, Walker has written more than 30 plays and has created screenplays for several award-winning Canadian television series. Part Kafka, part Lewis Carroll, Walker's distinctive, gritty, fast-paced tragicomedies illuminate and satirize the selfishness, greed, and aggression of contemporary urban culture.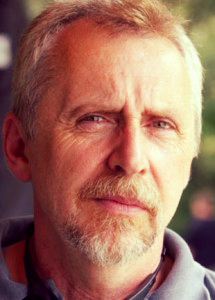 Among his best known plays are Filthy Rich (1979); Zastrozzi (1977); Theatre of the Film Noir (1980); Criminals in Love (1984); Better Living (1986); Nothing Sacred (1988); Love and Anger (1989); Escape from Happiness (1991); Tough! (1993); Suburban Motel (1997, a series of six plays set in the same motel room); Heaven (2000); And So It Goes (2010); and Dead Metaphor (2013).
Since the early 1980s he has directed most of the premieres of his own plays. Walker's plays have been presented in more than 700 productions across Canada, the United States, and  around the world; they have been translated into French, German, Hebrew, Turkish, Polish, Hungarian, Romanian, Spanish, Portuguese, Czech, and Japanese.
During a ten-year absence from theatre, he wrote mainly for television including the series This is Wonderland, The Line, and Living in Your Car. Awards and honours include The Order of Canada, two Governor General's awards, five Dora Mavor Moore Awards, nine Chalmers Canadian Play Awards, and the Governor General's lifetime achievement award.
Fran Gebhard
Fran acted in both theatre and film for many years before turning her attention to directing. She received her MFA in directing from UBC in 2001. For UVic she directed The School For Scandal, Crackpot, Wreckage, Midsummer Nights Dream, and Les Liaisons Dangereuses and 7 Stories. Favourites for other theatres include As You Like It, For The Pleasure of Seeing Her Again, Much Ado About Nothing and The Importance of Being Earnest. Fran has had a long association with the development of new Canadian work, and served as the Program Head of the Playwrights Colony at the Banff Centre for many years.
Acting is Fran's first love and her most memorable roles include: Brutus in Julius Caesar, Lady Wishfort in The Way of the World, Elizabeth in Richard III, Joanne in Norm Foster's Jupiter in July, and Martha in Joan MacLeod's Amigo's Blue Guitar. She regularly performs her one-woman show Looking For Kitty and has hosted her own radio and TV talk shows. Film and TV credits include appearances on The Chris Isaak Show, Stephen King's Dead Zone, Friday's Curse and Moment of Truth. She played Bette Davis' daughter-in-law in A Piano For Mrs. Cimino and was nominated for a Genie award for her work in Blue City Slammers. Fran also performed in As You Like It and The Fantasticks during Blue Bridge Repertory Theatre's inaugural season.
Teaching has become a focus in Fran's life – she loves sharing her passion for theatre with the next generation of talented and energetic theatre professionals.
Show Dates
Livestream performances
Wednesday, March 24 at 8pm  *
Thursday, March 25 at 8pm  **
Friday, March 26 at 8pm   *
Saturday, March 27 at 8pm  **
See below for cast for each date.
Livestream Process
Livestreaming a Live Show
The Department of Theatre is excited to be bringing theatre back to our stages, and now… into your living rooms.
We are grateful to UVic and a generous donor for helping us acquire the equipment needed to bring you professional quality, three-camera perspective on our performance.
This show is not recorded but filmed live at the Phoenix Theatre as you are watching it. Please note that you will not be able to pause the livestream without missing some of the play.
Cast & Creative
Director Fran Gebhard
Set Designer Cassie Holmes
Costume Designers Yi Misty Buxton, Rachel Macadam
Lighting Designer Simon Farrow
Sound Designer  Quinn Haberlin
Livestream Director Branden Sugden
Stage Managers Sophi Murias, Jamie Anderson
* Dates:
Wednesday, March 24 at 8pm
Friday, March 26 at 8pm
R.J.   Dawson Rutledge
Denise  Julie McGuire
Phillie   Justin Little 
Helen Sarah Michelle Lang 

** Dates:
Thursday, March 25 at 8pm
Saturday, March 27 at 8pm
R.J.   Aidan Guerreiro   
Denise   Davey Elliott 
Phillie    Ted MacRae
Helen  Esmé Laidlaw  
Note: Each cast/crew team is in its own bubble and perform on days as scheduled above. 
Advisories
Suitable for ages 13+
Mature subject matter. Strong language.