Crimes of the Heart
February 15 – 24, 2018
By Beth Henley
Crimes of the Heart tells the story of the Magrath sisters who have grown into adulthood and gone their separate ways: Meg escaped Hazlehurst, Mississippi to pursue her Hollywood dreams; Babe married an ambitious young lawyer; and Lenny remained at their Granddaddy's side in their family home. After Babe commits a violent crime, the three sisters reunite at home for the first time in years. Hilarity ensues (and a few inappropriate giggle fits) as personalities clash, new and old relationships evolve, and deep wounds are soothed by the tenderness of family. Ultimately, each sister must come to terms with the consequences of her own crimes of the heart. Humorous and heartfelt, this Pulitzer Prize-winning play beautifully captures the incredible power of family.
"While this play overflows with infectious high spirits, it is also, unmistakably, the tale of a very troubled family. Such is Miss Henley's prodigious talent that she can serve us pain as though it were a piece of cake." – NY TIMES
Box Office
Single ticket sales for this show begin February 6, 2017
Call: 250.721.8000 or see Ticket information and prices
Performed in the Chief Dan George Theatre
Public Previews: February 13 & 14 ($8 Tickets are only available on the same day).
Friday Pre-show Lecture: February 16 @ 7pm
NEW Additional Matinee: February 17 at 2pm
About the Playwright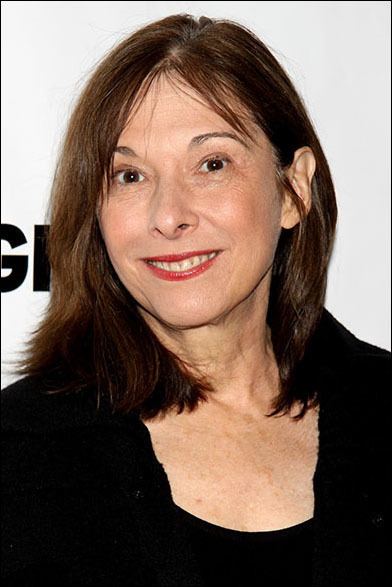 Playwright, screenwriter, and sometime actress, Elizabeth Becker Henley was born May 8, 1952 in Jackson, Mississippi. Her plays are often s set in provincial Southern towns, the best known of which, Crimes of the Heart (1982; filmed 1986), was awarded the New York Drama Critics Circle Award for best new American play and the Pulitzer Prize in 1981. Henley also received a Tony Award nomination for best play and, five years later, an Academy Award nomination for best adapted screenplay for the movie adaptation.
Henley, a graduate of Southern Methodist University, University Park, Texas (BFA, 1974), turned from acting to writing as a career because she felt that the theatre offered few good contemporary roles for Southern women. Her first play, the one-act Am I Blue, was produced while she was still an undergraduate. Crimes of the Heart, her first full-length play, was produced in Louisville, Kentucky, in 1979 and in New York City in 1980.
Henley's later plays include the two-act The Miss Firecracker Contest (1979; filmed as Miss Firecracker, 1989), in which a small-town young woman of dubious reputation attempts to gain respect by winning a beauty contest; The Wake of Jamey Foster (1983), which centres on a family grieving over the death of the alcoholic title character; The Lucky Spot (1986); Abundance (1991), a revisionist western about mail-order brides in the Wyoming Territory; Control Freaks (1992); and The Jacksonian (2013), which is set in a Jackson, Mississippi, motel in 1964 and revolves around a murder. Henley also wrote television scripts and screenplays.
About the Director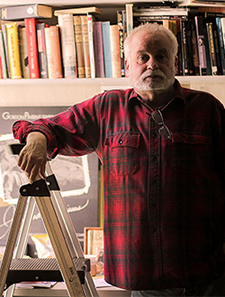 Beginning at Victoria's McPherson Playhouse Peter has enjoyed a 30-year career in the professional theatre that has included stage management, production management, talent management, administration and producing. He has worked at several major regional theatres including long-term residencies at the National Arts Centre, the Charlottetown Festival and the Stratford Festival. He has toured regionally, nationally and internationally, and worked for the Maybox Group of theatres in London's West End. Between 2003 and 2005 he was the Associate Conservatory Director at the American Conservatory Theatre in San Francisco. Happy to be back at the University of Victoria, Peter currently teaches acting, directing, production and mangagement, and theatre survey courses to students from across the campus. He is the recipient of two Tyrone Guthrie awards. Peter holds a Masters degree in directing from the University of Victoria.
Video
Show Dates
Performed in the Chief Dan George Theatre
Cast & Creative
Director Peter McGuire
Set Designer Stefanie Mudry
Costume Designer Madeline Lee
Lighting Designer Patrick Du Wors
Sound Designer Nicholas Atkinson
Dialect Coach Iris MacGregor-Bannerman
Stage Manager Leah Hiscock
CAST
Duncan Alexander                 Barnette Lloyd
Sophie Chappell                      Lenny Magrath
Sheldon Graham                     Doc Porter
Lucy Sharples                           Babe Botrelle
Sara Jean Valiquette              Meg Magrath
Mary Van Den Bossche         Chick Boyle
Lecture
Join us for our Friday night pre-show lecture on Friday February 16 at 7pm with Director Peter McGuire in conversation with Department Chair, Allana Lindgren. If you can't make it on person, this Friday night lecture series is recorded and will be posted here during the following week. Check back here between February 19-23 to find the audio file posted below.

Production Resource Partner