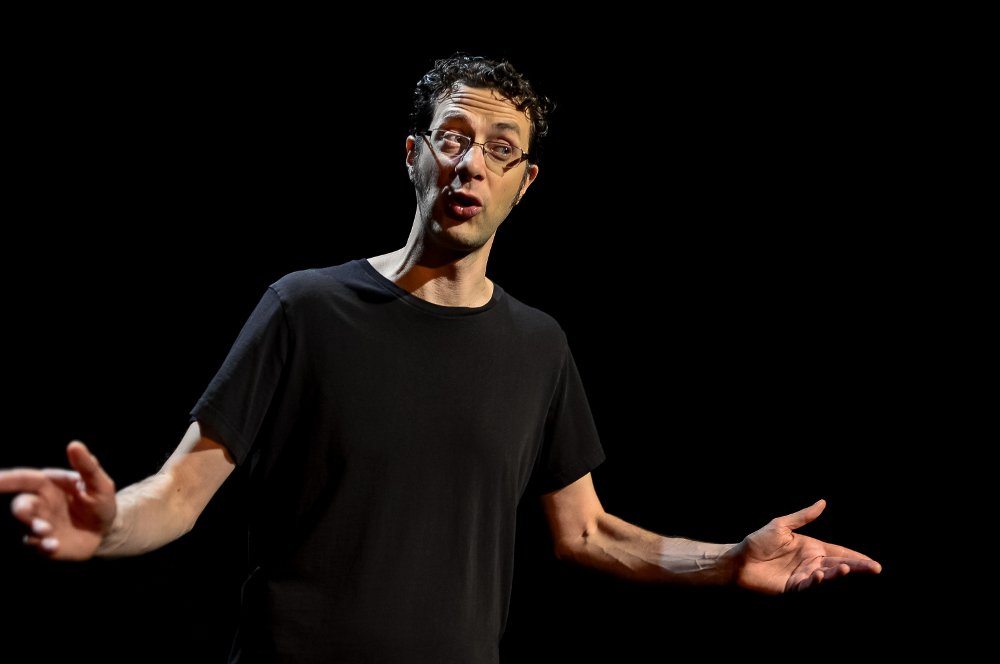 TJ Dawe (Photo: Diane Smithers)
The Slipknot
October 18 – 22, 2016
Written & Performed TJ Dawe (BFA'97)
Playwright, director, and dramaturg TJ Dawe is also an international Fringe icon, regularly performing his 14 autobiographical solo shows around the world. His play Toothpaste & Cigars (written with alumnus Mike Rinaldi) inspired the movie The F Word. In The Slipknot, Dawe performs a spellbinding comic monologue about three equally lousy jobs – from stock boy, to driver, to post office customer service. In turns hysterical and heartbreaking, frantic and thoughtful, The Slipknot offers wise observations on relationships, Santa Claus, recreational Gravol, and why you should never put meat in the mail.
A talk back session with the artist follows each show.
Appropriate for ages 14+
Box Office
Subscriptions for 3, 4 or 8-show packages are available now.
Single ticket sales for this show and the Alumni Festival begin October 4, 2016
Box Office is open Monday to Saturday: 12:00pm – 8:30pm
Ticket sales in person, or charge by phone: 250.721.8000
Ticket information, prices and policies
Performed in the Roger Bishop Theatre
Note: There are no preview nights during the Alumni Festival.
Show Dates
Tickets
Single ticket sales for this show and the Alumni Festival begin October 4, 2016
Box Office is open Monday to Saturday: 12:00pm – 8:30pm
Ticket sales in person, or charge by phone: 250.721.8000
Cast & Creative
Written & Performed TJ Dawe (BFA'97)
Presented by our Anniversary Alumni Sponsor