The Lion, the Witch and the Wardrobe
October 9 –18, 2014
HELD OVER! ** 2 ADDED SHOWS **
Friday, October 24 @8pm
Saturday, October 25 @2pm
Journey through the doors of the wardrobe and return to the land of Narnia with Peter and Lucy Pevensie. Now grown up, they revisit the room where, years before, their magical adventures began. With the faun Mr. Tumnus, the Beaver family, the evil White Witch, and the mighty lion Aslan, these cherished characters return to the stage in this inventive two-person retelling of the beloved C.S. Lewis novel. "Theatre doesn't get much better than this… you simply cannot miss the magic that is happening on stage here in what is a nearly perfect piece of theatre." (gayvancouver.net)
The Spotlight on Alumni program invites our graduates to present their current work at the Phoenix Theatre.
Box Office
Open for individual show sales: September 30 – October 25, 2014
Call: 250.721.8000
Sign Language
We're pleased to offer sign language interpretation for our Deaf and Hard of Hearing community at a performance of The Lion, The Witch & The Wardrobe.
Saturday October 11, at 2pm
with interpretation by Nigel Howard and Nicole Pedneault
Special advanced tickets for the Deaf and Hard of Hearing community are available now, before the box office opens to the general public. Fill out and submit this order form or call the Audience Services Manager, Sandra Guerreiro at 721-8003.
The Play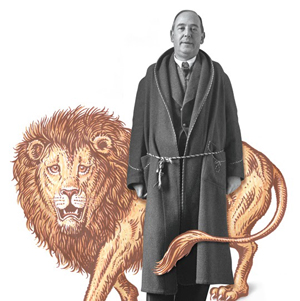 The Lion, the Witch and the Wardrobe was written by C.S. Lewis and published in 1950. It is the first and most well-known book in Lewis' Chronicles of Narnia series. It concerns magic, imagination, and the age-old struggle of good vs. evil.
Pacific Theatre is a professional theatre company in Vancouver that has been inspiring audiences for the past 30 years. Its intimate, alley theatre space and unique mandate to do works with spiritual resonance makes it stand out in the theatre culture in BC. Ron Reed, the Artistic Director, adapted The Lion, the Witch and the Wardrobe for the stage, setting the play years after the children have returned from their adventures in Narnia. According to Reed's own timeline, the original story takes place in the summer of 1940. At Christmas, around eight years later, an adult Peter and Lucy stop to tour their Uncle Digory's house. Returning to the spare room where the old wardrobe sits, they begin to recount all the adventures they had as children and their imaginations take over. Using only the furniture in the room and a few old coats from the wardrobe, they travel back to Narnia and bring the audience along with them.
This adaptation has been performed regularly since 1998 by some of the finest actors in Vancouver to tens of thousands of people. In 2012, UVic alumni – and married couple – Mack Gordon and Kaitlin Williams took over the mantle. Both have a long history of collaborating and working with Pacifc Theatre and Kaitlin has spent the last few years on staff. They've spent the past few years touring the show across BC, including stops at Kamloops' Western Canada Theatre, West Vancouver's Kay Meek Centre and, of course, the play's home: Pacific Theatre.
Making their return to the Phoenix Theatre, where they met 10 years ago, Mack and Kaitlin are proud to bring this classic story to Vancouver Island for the first time.
Alumni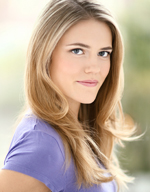 Kaitlin Williams
Kaitlin graduated from UVic in 2009 with a BFA in acting and has been working as a theatre artist in Vancouver ever since. Some of Kaitlin's favourite credits from the past few years include: The Foreigner, The Lion, the Witch and the Wardrobe, Doubt (Pacific Theatre), Miss Shakespeare (Touchstone), Mother Tongue (Wild Excursions) and Debts (ITSAZOO). She frequently collaborates and works with Mack, her husband and acting partner, whom she met while they were both attending theatre school at the Phoenix. Up next, she is a part of the Arts Club's touring cast of The Foreigner. www.kaitlinwilliams.com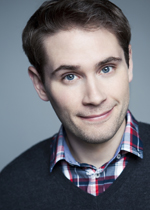 Mack Gordon
Graduating from UVic's Department of Theatre in 2008, Mack quickly began to work professionally in BC. Since his first role in Pacific Theatre's You Still Can't, he has worked with them frequently, including his most recent performance in The Foreigner. He has also worked with Carousel Theatre (The Cat in the Hat, The Big League), Green Thumb Theatre (Wired), Chemainus Theatre Festival (Easter), The Firehall Arts Centre (Vimy), and many others. He has worked extensively as a playwright and director (including ITSAZOO Production's Debts). Most recently Mack completed the Apprentice Director program at Bard on the Beach, working alongside fellow UVic alumna Meg Roe. In February, he hits the road with the Arts Club. Follow him: @Mackgord and MackGordonTheatre.com.
Show Dates

Evenings: October 9 – 18 @ 8pm, Tuesday to Saturdays – ADDED: Friday October 24 @8pm
Matinees: Saturday October 11* and 18 ADDED MATINEE Saturday October 25 @2p.
Preview: Tuesday October 7 @ 8pm Tickets for public preview nights are $7 and come available at 5pm on the day of the performance. A Talkback Session will follow the preview night performance.
Opening Night: Thursday October 9 @ 8pm
Friday Night Lecture: Friday October 10 @ 7pm Before Friday night's performance, join professor Jan Wood in conversation with alumni Mack Gordon and Kaitlin Williams talking about their life in theatre together as a married couple.
*Sign Language Interpretation: Saturday October 11 @ 2pm See details more details about this special performance here.
Cast & Creative
Adapted from the novel by C.S. Lewis
Featuring Kaitlin Williams (BFA'09)
and Mack Gordon (BFA' 08)
Set Designer  Omanie Elias
Costume Designer   Naomi Sider
Lighting Designer  Lauchlin Johnston
Sound Designers Corina Akeson & Jeff Tymoschuk
Stage Manager   Jaymee Sidel                       
Listen To Lecture
Q and A with the Actors:
Prior to Friday night's performance, professor Jan Wood interviewed the actors and alumni Mack Gordon and Kaitlin Williams about their time here at the Department of Theatre, how these experiences effected their careers in theatre, and about working together on stage as a married couple.
Click to listen in to the recording of this engaging conversation.
Listen to the pre-show lecture: 

Advisory
Appropriate for ages 8 and up.
PARKING & TRAFFIC ADVISORY
The university will be paving and making repairs to Ring Road during this production, starting October 10 to 24, 2014 with a FULL CLOSURE of Ring Road scheduled for Saturday, October 11 (weather dependant). Trafifc delays may be experienced and the road surface maybe uneven during this time.
We highly recommend that you enter campus from Gordon Head Road using West Campus Way during this time. Click here to see a map and other parking information.