The Skin Of Our Teeth
By Thornton Wilder
November 7 – 23, 2013
Enter New Jersey suburbia: home of the perfect middle class family, George, his wife Maggie, their children Gladys and Henry (previously known as Cain?), and their pet dinosaurs. George is the inventor of the alphabet, the wheel, and the multiplication tables – he's the pick of the human race! But can the family survive the ravages of ice ages, global warming, storms, floods, depressions and war? Absurdly funny and very profound, this 1943 Pulitzer Prize-winning satire from the author of Our Town takes us on a wild and raucous tour through the ages.  Revolutionary when first written, The Skin of Our Teeth is a play for our time.
About The Director
Linda Hardy, Director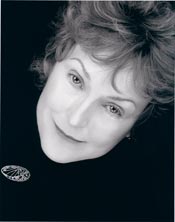 Linda is excited to be directing once again for the Phoenix season; especially as The Skin of Our Teeth is one of her favourite plays. She is also delighted to have such wonderful creative, design, and production talent on the project and such a willing and dedicated cast. Linda teaches Acting and Voice in the Department of Theatre and regularly mentors Graduate students in the MFA program in Directing. Throughout her career, she has worked both nationally and internationally as a Master Teacher of Acting and Voice and has been invited frequently as an Artist in Residence and Master Teacher to share her skills and knowledge around the world. Her work ranges from showing actors in Beijing how to approach Western acting technique, to helping Thai singers in Bangkok achieve breath support to sing jazz, to rescuing Tibetan monks in New Delhi from vocal habits that lead to sore throats and laryngitis. This coming year she hopes to be on leave; so that she can get down to the book on Breath, Voice: Mind, and Body she is eager to write.
Director's Notes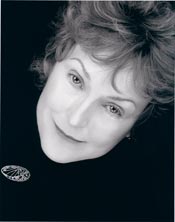 As I write these notes, we are three-and-a-half weeks into production and I'm reflecting on the tremendous skills needed for the show and how much is required of these young actors to accomplish them. Moreover, I'm deeply grateful for having the likes of Jacques Lemay to help us with movement; Chari Arespachochaga to coach the puppeteers; and my colleague, Mary Kerr (once a majorette herself) to give the actors the fine points of the art of march and twirl—not to mention all the other splendid support we have in every area, from design, to props, to production, stage management, and front of house. All shows – but especially big ones –are a great reminder of what makes theatre irresistible to those who create it. It is a collaborative art form, and it is the collaboration that makes us richer for the experience. At its best, the teamwork is the magic of theatre.
This is something Thornton Wilder understood and celebrated. In The Skin of Our Teeth, he is not only writing an allegory about the human family and what qualities we need to survive and thrive in this topsy-turvy world, he is writing about a theatre company. This company reflects the values that guarantee we will pull through against all odds. In themselves, they exemplify the fortitude, determination, true-grit, and fellow feeling that we have come to understand as what is the best "us". And, I believe, that Wilder also understood that we need these values reinforced through the theatre, especially in troubling times. The Americans had just come through the Depression "by the skin of their teeth" and were in the early throes of WWII when he wrote the play. They needed a reminder that humanity had faced far worse and somehow pulled through. They also needed inspiration. So, while he acknowledged that we are all flawed, he stuck to the premise that we nonetheless have it in us to make a better world. Even Sabina, the dyed-in-the-wool cynic in the play, acknowledges in the end, that progress may be possible.
I've wanted to do this play for a long time. The longer I've had to wait to do it at the Phoenix, the more relevant it seems to have become and the reasons for doing it more important within the context of awakening young minds to the human condition.

Linda Hardy
About The Playwright
Thornton Wilder
Thornton Wilder (1897-1975) is one of America's most accomplished novelists and playwrights. A graduate of Yale and Princeton, he was awarded his first Pulitzer Prize in 1928 for his novel The Bridge of Sans Luis Rey and later received the Pulitzer Prize for Drama for his classic work Our Town in 1938. Inspired after seeing Bertolt Brecht's first production of Mother Courage in Switzerland in 1941 and completed on New Year's Day 1942 — just after the attack on Pearl Harbour — The Skin of Our Teeth went on to claim its own Pulitzer in 1943.
His play The Matchmaker ran for 486 performances on Broadway and was later adapted into the record-breaking 1964 Broadway musical Hello, Dolly!. Wilder was also a successful actor, teacher, lecturer, opera librettist, translator, and screenwriter, making his mark in the film industry with his classic screenplay of Alfred Hitchcock's psycho-thriller, Shadow of a Doubt. Many other honours include the Gold Medal for Fiction from the American Academy of Arts and Letters, as well as the Presidential Medal of Freedom. His longest novel, The Eighth Day, went on to win the National Book Committee's Medal for Literature in 1967. Wilder's work is continually read around the globe, with a production of Our Town being staged at least once a day somewhere in the United States.
Show Dates
November 7-23, 2013
Public Previews @ 8pm: November 5 & 6
Evening Performances @ 8pm: November 7, 8*, 9, 12, 13, 14, 15, 16
19, 20, 21, 22, 23
Matinee @ 2pm: Saturday, November 23
Performances Tuesdays through Saturdays.
Cast & Creative
Creative Team:
Director by Linda Hardy
Movement Coach Jacques Lemay
Set Designer Jonathan Maxwell              
Costume Designer Chelsea Graham & Shayna Ward                  
Lighting & Projection Designer Poe Limkul
Sound Designer Brian Linds
Stage Manager Claire Friedrich                                      
Assistant Director Chari Arespacochaga                                          
Assistant Lighting Designer Freya Engman
Assistant Set Designer  Imogen Wilson
Associate Projections Designer Breanna Wise
Featuring (in alphabetical order)
Alannah Bloch Asst. Stage Manager/ Roving Reporter
Surya Butterworth Announcer/ Roving Reporter
Sarah Cashin Miss E Muse/ Majorette
Amy Culliford Fortune Teller/ Fate* 
Lindsay Curl Miss M Muse/ Convenor
Cecilly Day Ivy / Fate
Colin Doig Freddy the Dinosaur/ Chair Pusher
Sean Dyer Professor/ Convenor/ Mr. Tremayne 
Kevin Eade Henry/ Doctor / Defeated Candidate / Sailor *
Danielle Florence Gladys / Millie the Bird / Girl in Chair* 
Julie Forrest Mrs. Antrobus 
Tyler Fowler Mammoth / Judge Moses / Convenor
Jenson Kerr Fitz / Rex the Dog 
Hayley McCurdySabina / Majorette / Refugee Woman* 
Francis Melling Homer / Convenor 
Amanda Millar Hester/ Puppeteer, Refugee Woman 
Michelle Morris Fortune Teller/ Fate / Bingo Caller* 
Reese Nielsen Dolly the Dinosaur/ Convenor 
Kathleen O'Reilly Gladys/ Millie the Bird*/ Girl in Push-Chair* 
Nick Postle Telegraph Boy/ Convenor/ Fred Bailey
Ian Simms Henry/ Doctor / Defeated Candidate / Sailor *
Tea Siskin Sabina/Majorette / Refugee Woman* 
Markus Spodzieja Mr. Antrobus  
LJ Tresidder Miss T Muse/ Majorette
* alternating roles on different evenings
The Skin of Our Teeth (Thornton Wilder) is presented by special arrangement
with SAMUEL FRENCH, INC.
Lecture
Directing and acting professor Linda Hardy spoke prior to the performance of The Skin of Our Teeth on Friday November 8th about Thornton Wilder's wondrous and revolutionary play and the many themes in this Pultizer Prize-winning American masterpiece. Click below to listen: