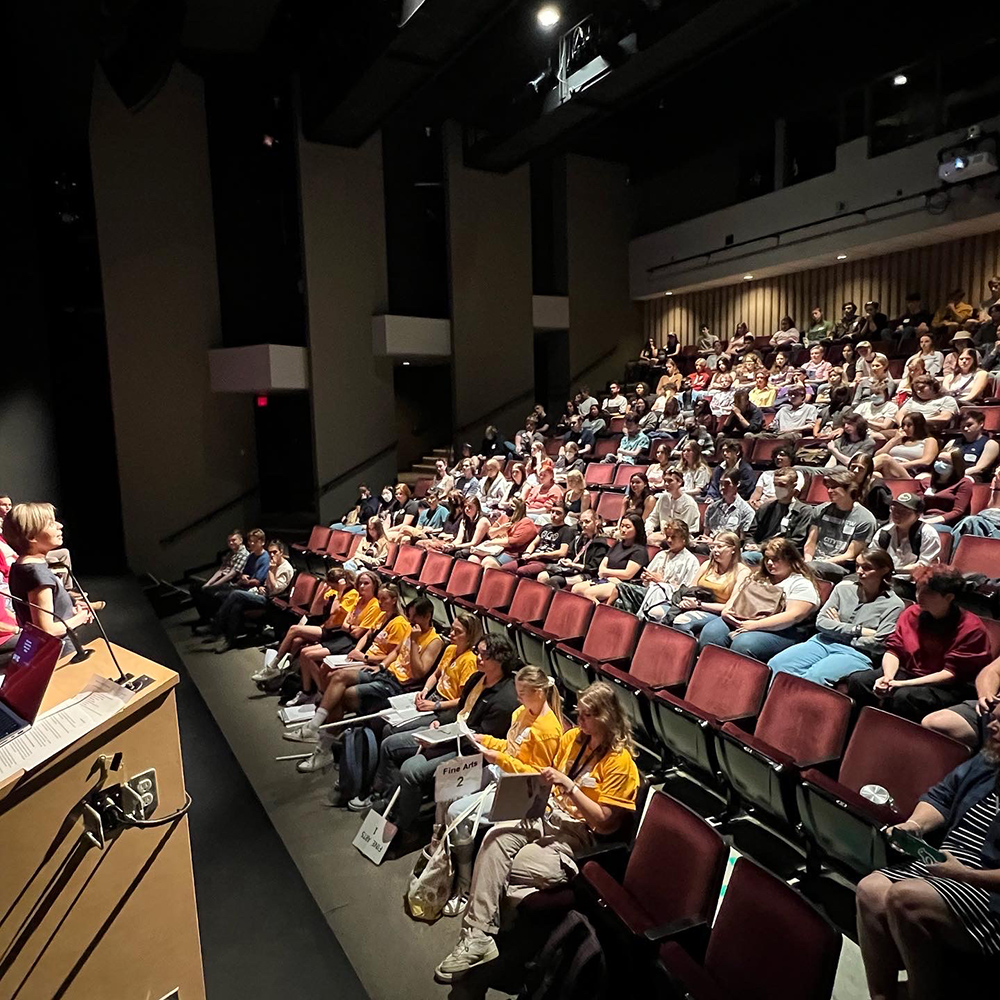 Wondering what it's going to be like to be a UVic Fine Arts student? Get a snapshot of your upcoming year while meeting other students at our annual New Student Orientation event!
RSVP now for this free session & get a jump on the semester!
Date: Tuesday, Sept 5
Time: 2pm ~ 4pm (directly following UVic's Welcome to the Territory event)
Location: Gather at the Phoenix Theatre building
Event description: The Dean of Fine Arts invites all first-year & new transfer undergraduate students in all five of our units (Art History & Visual Studies, Music, Theatre, Visual Arts, Writing) to attend this short introduction & overview of the Faculty, including speakers from Fine Arts Academic Advising & Co-op + Careers. You'll have the chance to ask questions before breaking into groups for short, peer-led departmental orientation sessions and facility tours, plus a brief orientation in our computer labs.
By the end of this session, you'll know what's in which of our four buildings, where the faculty cafe is, how to access the computer labs, where to print assignments and art projects, who to talk to about your concerns, and so much more!