Did you know this popular Orange Shirt Day design "Hearts & Hands" was created by multi-disciplinary Kwakwaka'wakw/Coast Salish artist Carey Newman? UVic's Impact Chair in Indigenous Art Practices and a professor with both our departments of Visual Arts and Art History & Visual Studies, Newman is also the creator of the powerful Witness Blanket sculpture, now permanently housed in the Canadian Museum for Human Rights in Winnipeg.
"This design was made to honour the children who died in residential school," says Newman, whose traditional name is Hayalthkin'geme. "The hearts express love for all those in unmarked graves and compassion for the families and communities who waited for them to be found. The small and colourful hands remind us of the uniqueness and beauty of every child. Taken together, they represent our commitment to listen to our hearts and use our hands, to do the work that needs to be done."
"The visceral confirmation of Survivor accounts that has come from locating these graves has affected many of us on an emotional level," he continues. "It has changed the way that many people think and feel about our histories and current realities in Canada."
Examining the impacts of colonialism
A master carver, filmmaker, author and popular public speaker, Carey Newman's artistic practice strives to highlight Indigenous, social and environmental issues as he examines the impacts of colonialism and capitalism, harnessing the power of material truth to unearth memory and trigger the necessary emotion to drive positive change. He is also interested in engaging with community and incorporating innovative methods derived from traditional teachings and Indigenous worldviews into his process.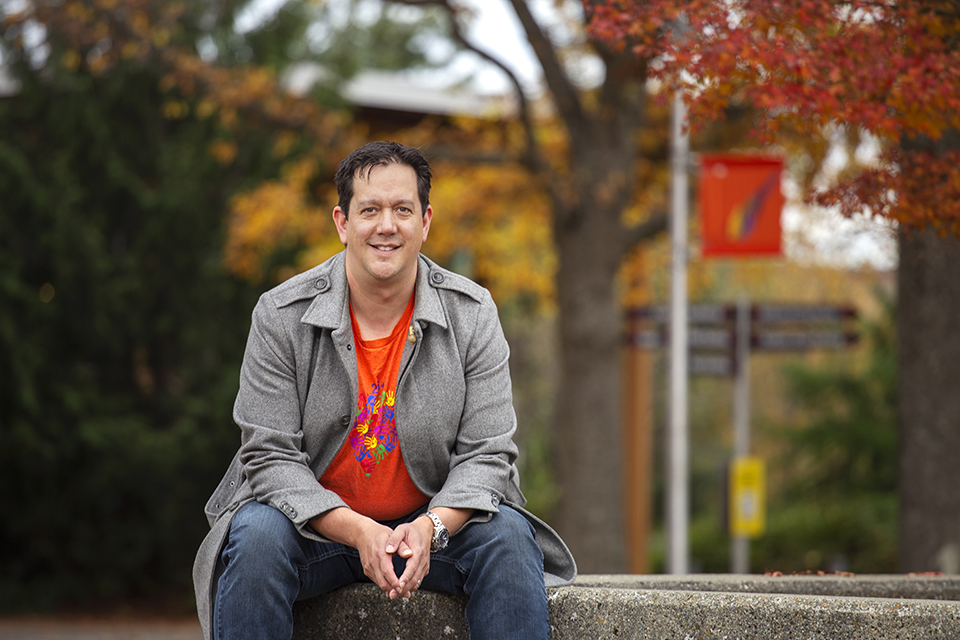 Support meaningful engagement with Elders
Just in time for Orange Shirt Day, Newman's design is currently available to order on a t-shirt at UVic's Bookstore. But be warned: fake designs are unfortunately available online, the proceeds from which are not going to Indigenous groups. It's best to pick one up from a trusted supplier, like the Bookstore.
If you already have a shirt from a previous year, we encourage you to support Orange Shirt Day initiatives by considering making a $25 donation directly to the Elders Engagement Fund, Witness Blanket Project or Orange Shirt Society.
The university has established the ITOTELNEW̱TEL ȽTE: LEARNING FROM ONE ANOTHER Fund (Elders Engagement Fund). It provides meaningful engagement with Elders and opportunities for learning Indigenous ways of knowing for students, faculty and staff.
Orange Shirt Day events
Events are taking place across campus this week in recognition of National Truth and Reconciliation Week. You can see a full list of campus activities here. Be sure to wear your orange shirt and join in the campus gathering in the Quad from 11:45am-1:30pm Friday, Sept. 29.
There's also the big South Island Pow-wow starting at 10am Saturday, Sept 30, in downtown's Royal Athletic Park.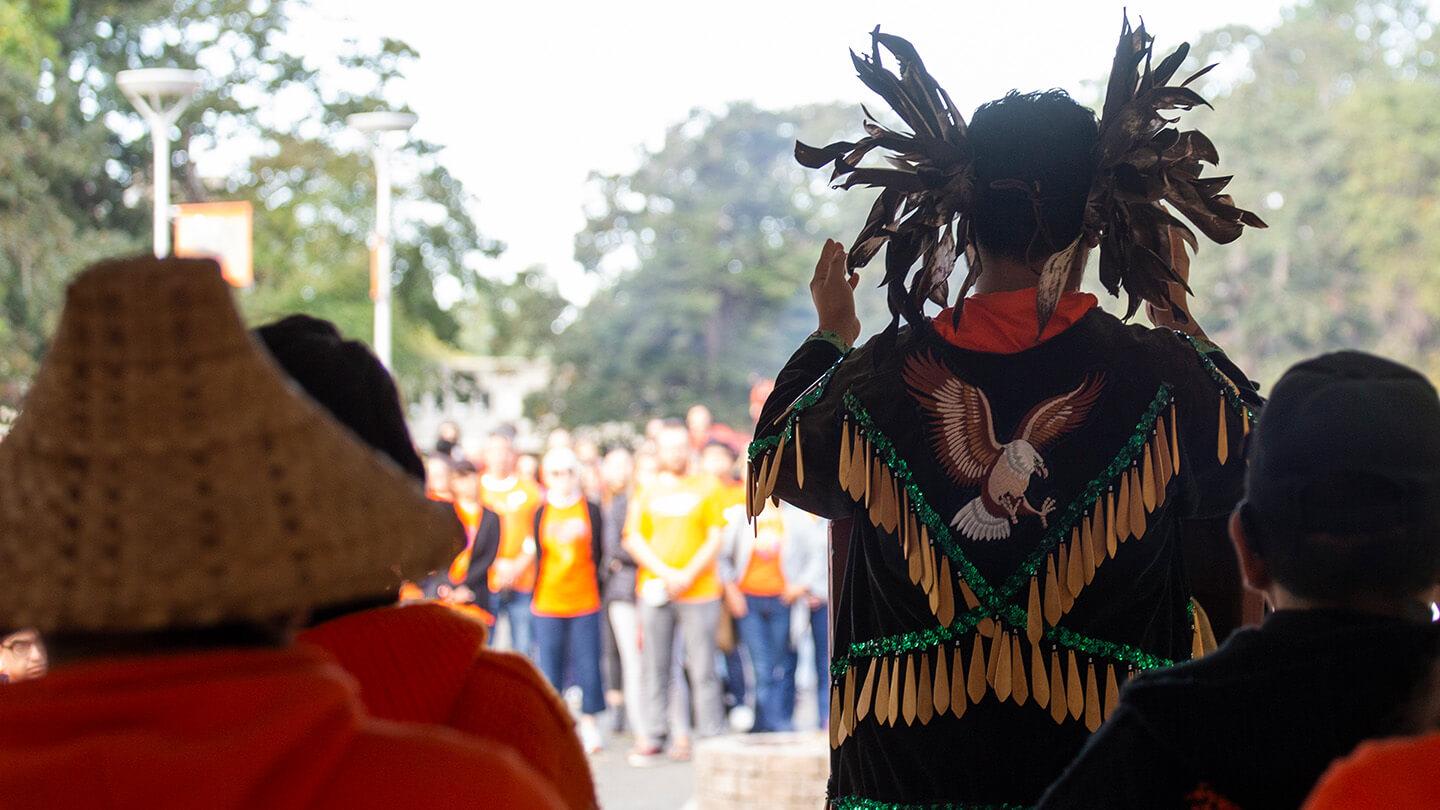 What is Orange Shirt Day?
Orange Shirt Day is a national movement in Canada. In this annual event, Indigenous and non-Indigenous people come together in the spirit of hope and reconciliation to honour former residential school students, their families and communities. We consider the impacts of the policies and actions of the Government of Canada and the churches that operated the schools.
Orange Shirt Day began in Williams Lake, BC in 2013 at the St. Joseph Mission (SJM) residential school commemoration event at which survivor Phyllis Webstad told the story of her shiny new orange shirt taken away from her on her first day of school at the Mission.
Orange Shirt Day occurs in early fall because this is the time of year when children were removed from their families and forced to attend residential schools. The day inspires Canadians to take part in anti-racism and anti-bullying initiatives at school and work.
The residential school era began in the early 1870s, with the last school closing in 1996. More than 150,000 Indigenous, Métis and Inuit children attended these schools. There are an estimated 80,000 survivors living today.