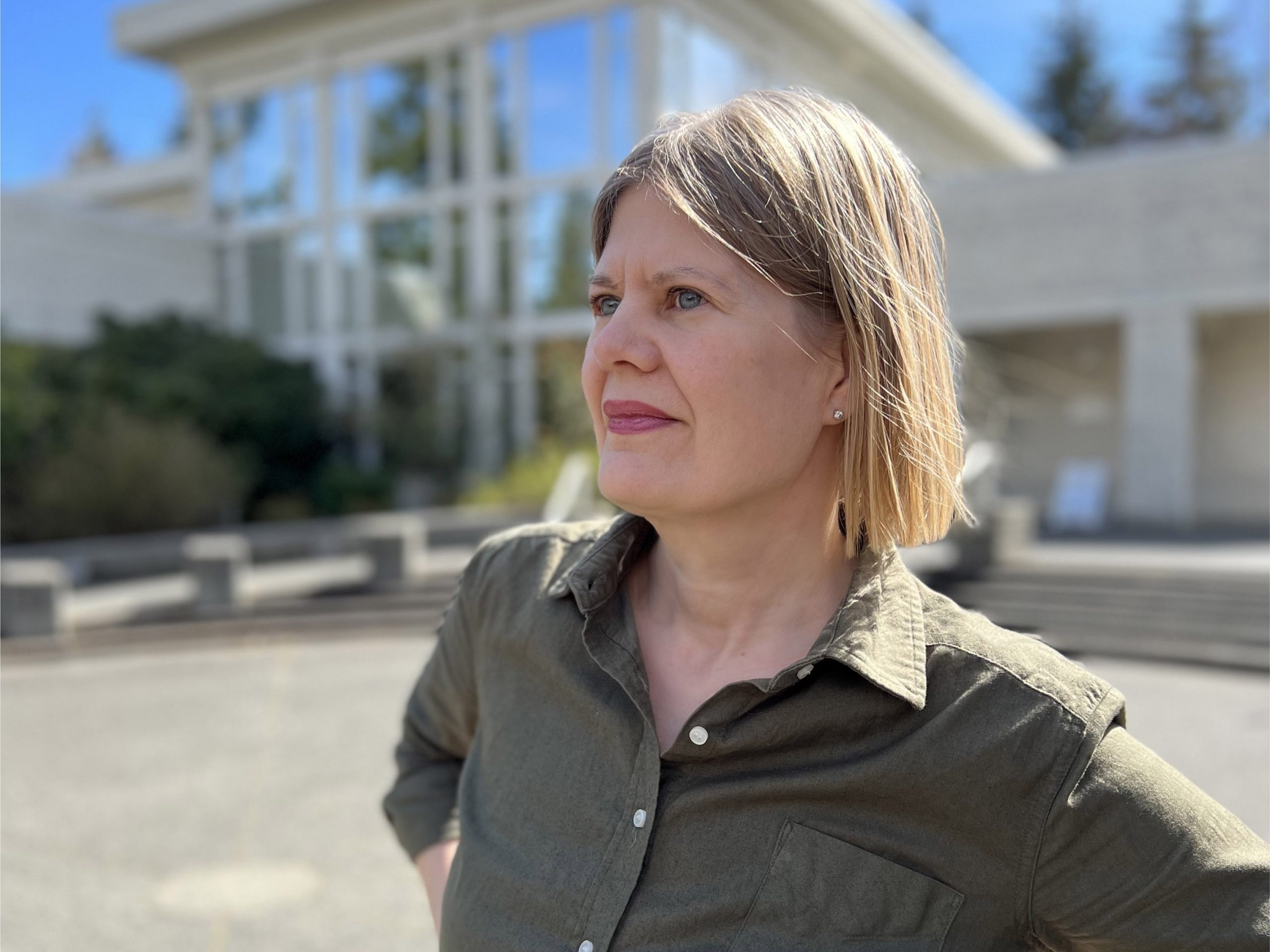 Hear new work by some of Canada's top writers at the annual Writing Faculty Reading Night!
Back for the first time since pre-pandemic days, this event features acclaimed Department of Writing professors Shane Book, Mo Bradley, Danielle Geller, Lee Henderson, Kevin Kerr, Kathryn Mockler, Gregory Scofield plus Lansdowne Professor Deborah Campbell (above). Catch readings of new work in their respective fields of fiction, nonfiction, poetry, plays and screenwriting. 
Always a fun & fascinating evening, this event will be hosted by Fine Arts communications officer John Threlfall. 
7pm Thurs, Sept 28 in room A240 of UVic's HSD building.