Are you a Fine Arts graduate student interested in oceans and looking for a paid artistic residency in 2024? Are you excited by the idea of exploring the potential for the arts or alternative cultural practices to highlight the visions, challenges, philosophical, aesthetic or ethical aspects of oceans and the impacts humans have on it?
If so, then the Fine Arts/Ocean Networks Canada Artist-in-Residence program may be the perfect fit for you!
When does it run?
The residency period can start anytime between Feb 1 and August 31, 2024, and last for up to four months. A cost-of-living stipend of CAD$2,000/month will be paid to the selected Artist, with limited additional funds to support production or materials. At the conclusion of the residency, a public event featuring the resulting art will be presented, displayed or performed, and will be promoted by ONC and the Faculty of Fine Arts. This event will work within a specified budget agreed to during the residency, and depending on the type of project to be exhibited. Assistance for marketing and/or ticketing could be made available from other UVic departments.
Who else has done it?
Our 2023 AIR is Neil Griffin (Writing), who fused the creative with the scientific in a series of lyric essays titled Whale Fall, exploring the ecological stages of whale decomposition from its last breath to its incorporation into the deep-sea ecoscape.
Find out more here about our previous AIRs, including Colin Malloy (School of Music), Dennis Gupa (Theatre) and Colton Hash (Visual Arts).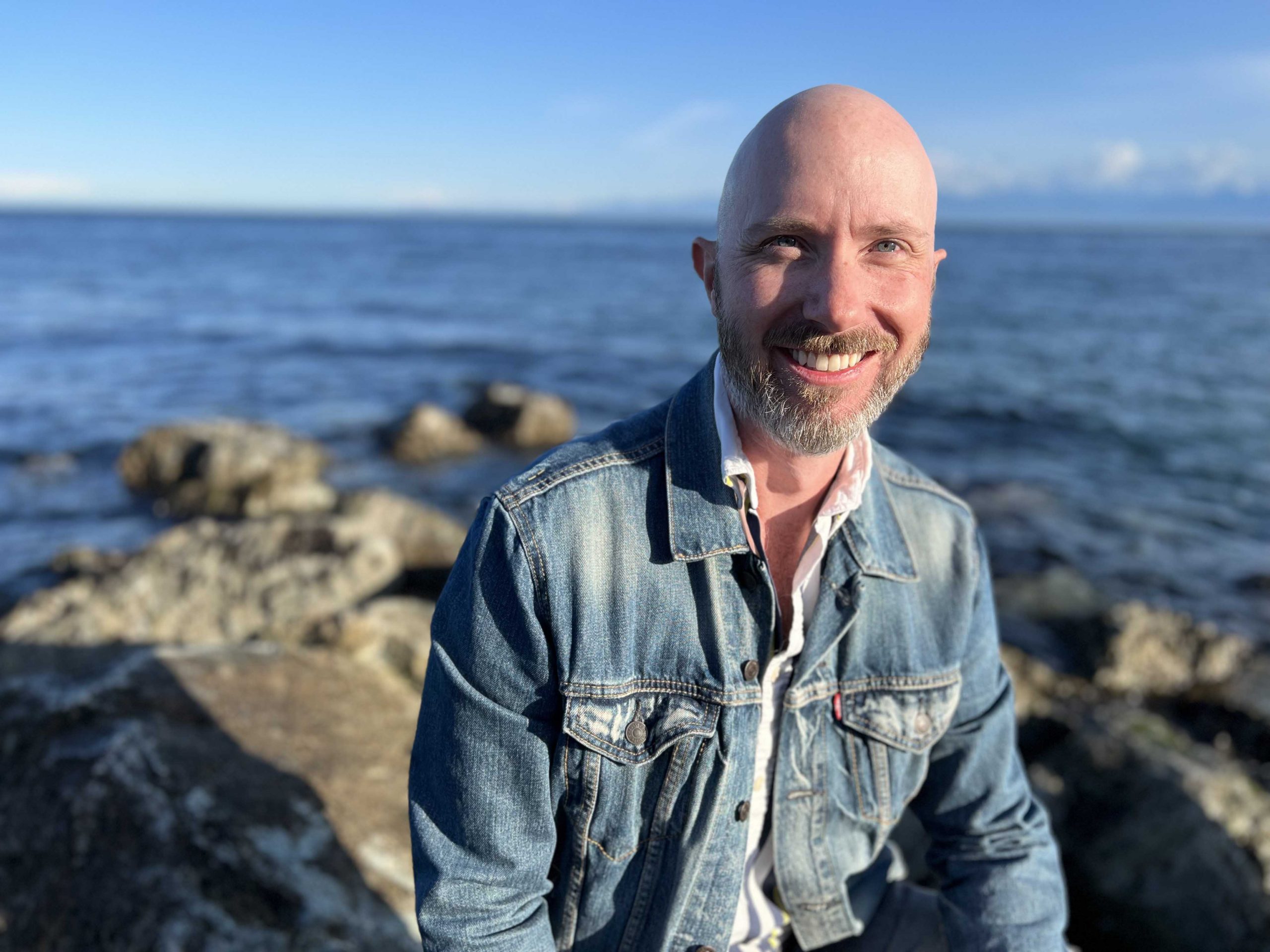 What's it about?
The ONC AIR program strengthens connections between art and science that broaden and cross-fertilize perspectives and critical discourse on today's major issues, such as environment, technology, oceans, cultural and biodiversity, and healthy communities.
The Artist-in-Residence will ignite cross-disciplinary exchanges, interacting with Fine Arts faculty members and scientists & staff at ONC, as well as with other individuals using ONC's ocean observing facilities and data portal. The Artist will learn from and engage with the current research, connecting it to the Artist's own practice, and to wider societal and cultural aspects, creating work for public presentation at the end of the residency. The Artist will also be invited to contribute as a lead or co-author in scientific conference proceedings and/or journal articles.
Possible themes:
The selected Artist will actively engage with researchers on a variety of ocean science themes that may include:
Natural hazards
Ocean soundscapes
Indigenous perspectives
Arctic observing
Community-engaged ocean monitoring
Advancing deep ocean observing
Hot and cold vent dynamics
Coastal ocean
Ocean data science

 
How to apply
Proposal Submission Interested applicants are to email ONC (dwowens@oceannetworks.ca) with the subject line "Ocean Artist-in-Residence Program," and attach:
the artist's CV
a concise portfolio of previous relevant artistic work;
a letter of motivation outlining the artist's project proposal for the residency, and
a 500-word project proposal with a separate project-costs budget
Applications will be reviewed by representatives of Fine Arts and Ocean Networks Canada. Artists may be contacted for an interview or to supply further information before a decision is made.
About the program
The ONC Artist-in-Residence program is established to:
explore the potential of the arts or alternative cultural practices in the area of the visions, challenges, philosophical, aesthetic, and ethical aspects of the ocean and the impacts humans have on it;
add a complementary artistic and creative perspective to ocean science, the societal ramifications of its exploitation, and its cultural aspects;
create opportunities for potential new research questions, experimental approaches and knowledge synthesis resulting from interaction between the arts and science; and
help envision and communicate the potential long-term impact of ocean changes on humanity.