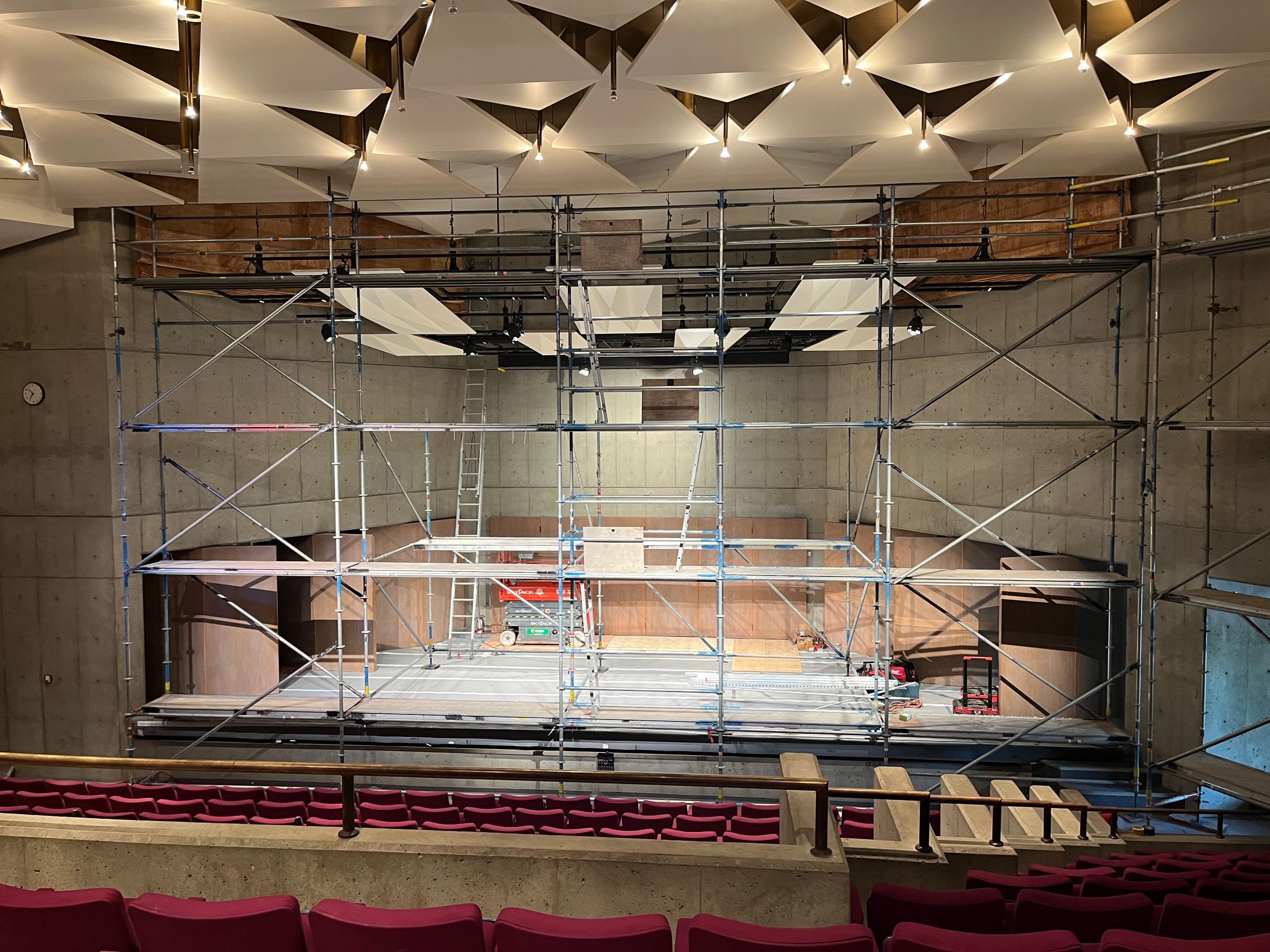 Performance infrastructure may not be top of mind when it comes to supporting the student experience, but it's always a primary concern in the Faculty of Fine Arts. Such is the case with the School of Music's Phillip T. Young Recital Hall: named for the former professor whose vision led directly to the construction of both the Music building and UVic's Farquhar Auditorium, the 220-seat PTY is an exceptional performance venue that has provided essential opportunities for generations of student musicians.
"We know so many people find solace, beauty and meaning in music at our beloved PTY," says School of Music director Alexis Luko.
Yet while the PTY hosts over 140 events a year, it is showing its age. Case in point? A ceiling-mounted projection screen and laser projector may not have been on the plans when it was built in 1979, but both are now must-haves in this increasingly multimedia era. Both were included in phase one of the recent donor-assisted audio-visual renovations; phase two will see the installation of a built-in sound system.
"The generosity of our donors is fundamental: it shapes the future of music performance, creation, research, technology and education here," says Luko, who notes the new AV system will offer myriad opportunities for screenings, slideshows, multimedia performances and projected surtitles during concerts.
"This new system will position our students for success with 21st-century tools to create and perform at their best," she says. "And an upcoming campaign focusing on stage and seating renovation will further enhance our audience experience and ensure the longevity of the PTY—where we are always excited about the next performance!"