2022 was a busy year for playwright Thembelihle Moyo, who came to Fine Arts from Zimbabwe as a Visiting Artist in 2021 and currently splits her time between our faculty and UVic's Equity & Human Rights office.
In addition to being named playwright-in-residence with locals Puente Theatre, seeing her play The Prophetic Place run in Canadian Theatre Review and having a new play The Dark Bridge go into development with Puente and partners at the Arts Club Theatre, Electric Company, Playwrights Theatre Centre and ZeeZee Theatre, Moyo also saw the Phoenix Theatre mount both a staged reading and workshop production of her immigration play, It's Just Black Hair.
"It's about the experience of immigrants—especially those from Africa—and the microaggressions that people don't discuss," Moyo said during an interview with CBC Radio (above, with host Jason D'Souza). "You might think it's easy to talk about our hair, our food, the way we think . . . the play talks about all the issues that surround us as people who are trying to get into a new culture."
A group effort
Directed by Theatre professor Yasmine Kandil, produced by EQHR executive director Cassbreea Dewis and supported by EQHR's Mandy Suen and Theatre's Staging Equality research project and professor Sasha Kovacs, It's Just Black Hair also featured Theatre student Divine Mercy Ezeaku in the lead role.
"About half of it was based on my experience as a new person to Canada," says Moyo. "I lived in Africa for 39 years and it's not easy for me to just throw away everything that I came with . . . it takes time for a person to learn a new place."
Yet while her experiences were very specific, Moyo feels the play offers a universal with which people from many countries can empathize. "I just want people to get to know each other, accept each other, learn from each other. I want to commit to my Canadian lifestyle 100 percent, but I still have my African experiences with me. I just want people to be mindful as I'm learning the ways of Canada."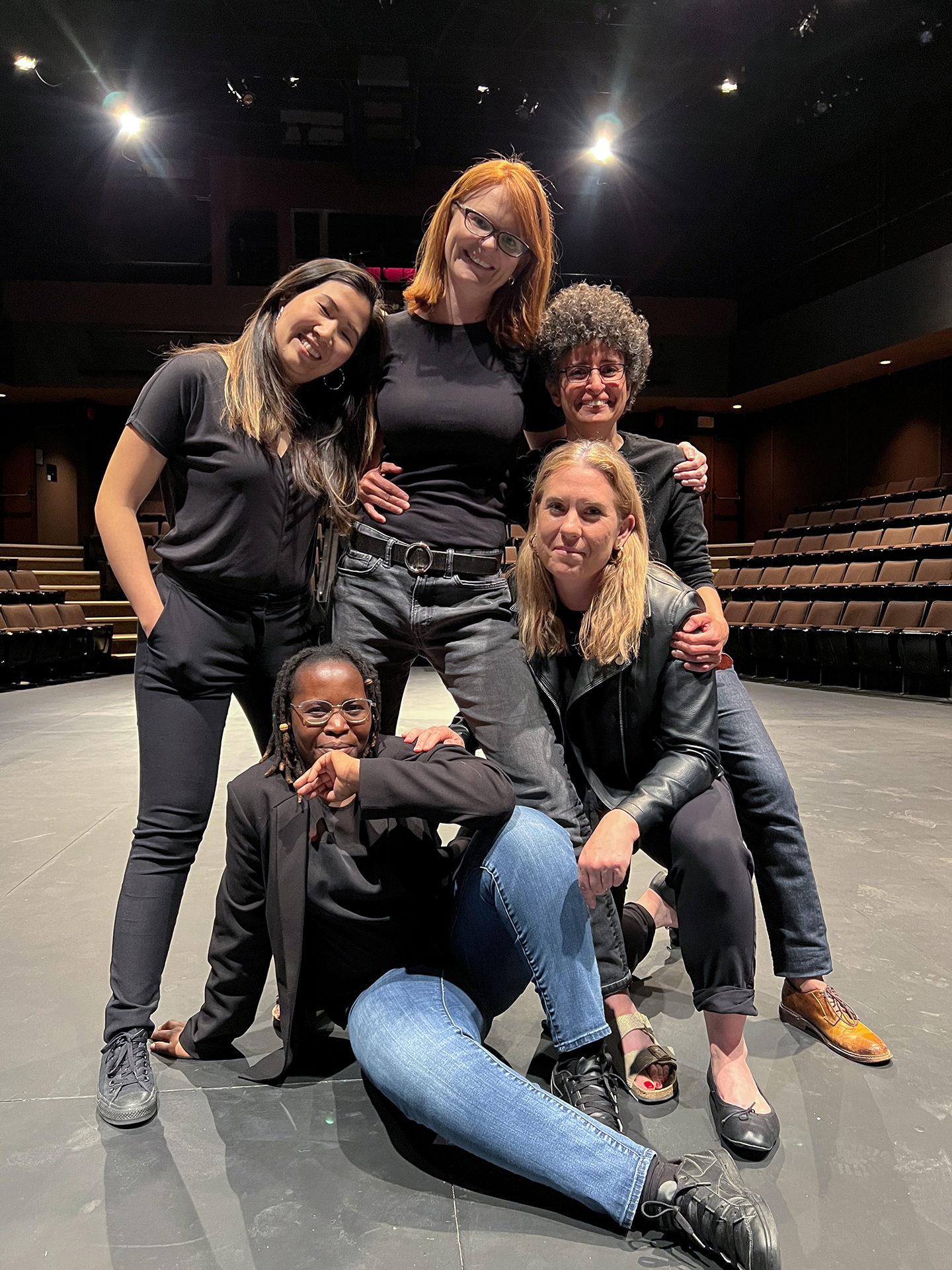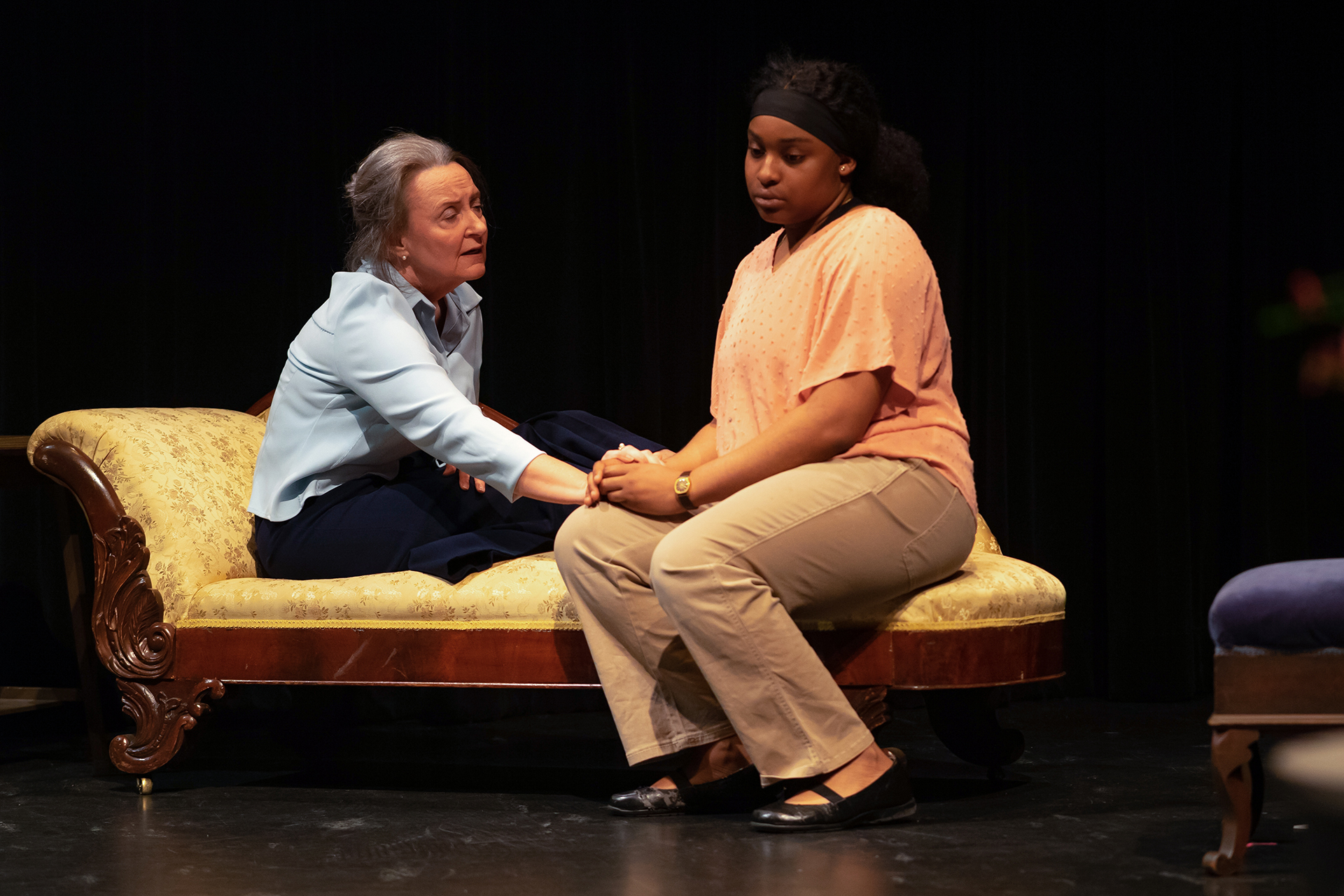 Black Hair actors Wendy Magahay & Divine Mercy Ezeaku