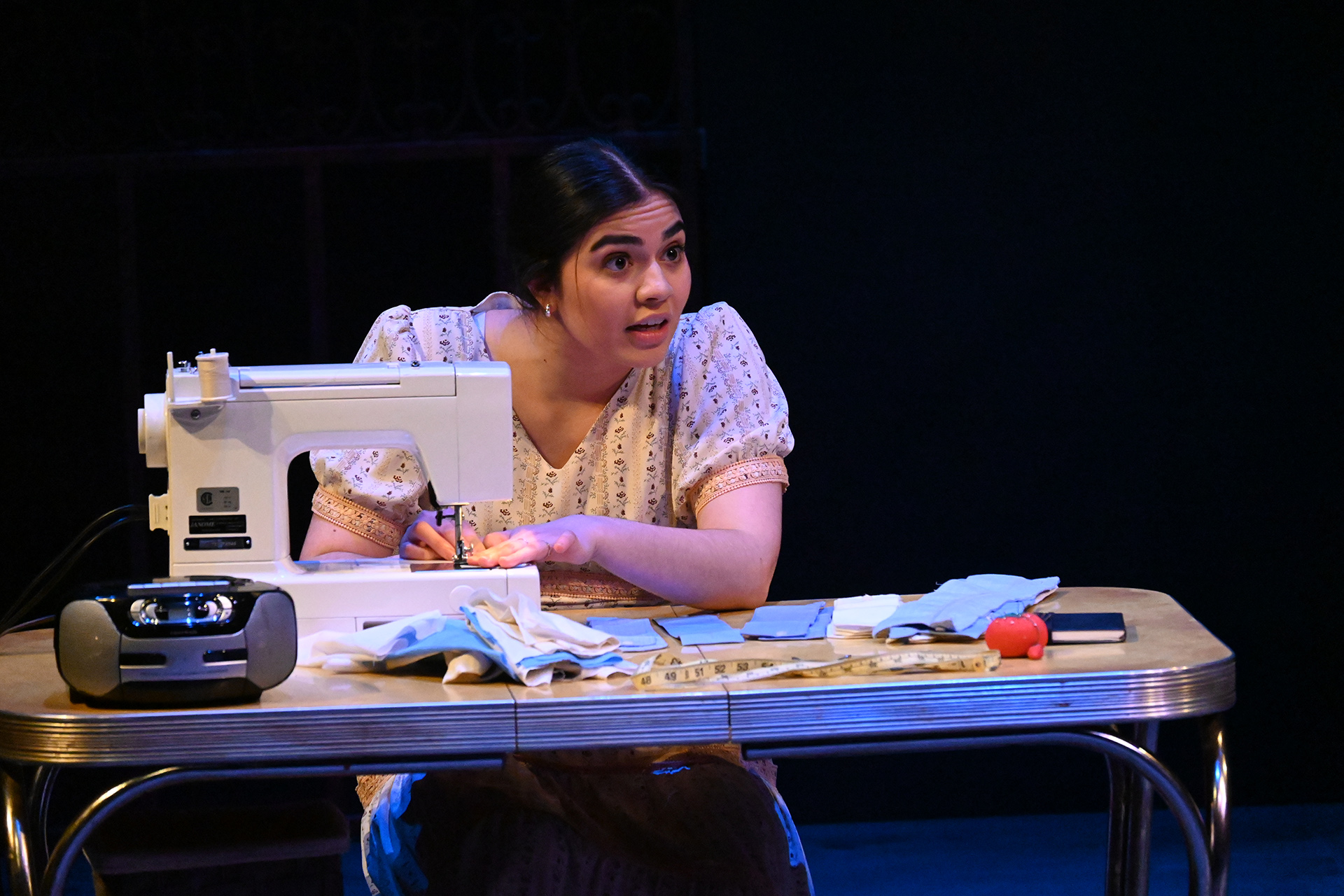 Student Ximena Garduño Rodríguez in 2023's Phoenix production of Mojada (photo: Megan Farrell)
As anyone who has ever been to the Phoenix Theatre well knows, our students learn by doing. They're involved in every aspect of our productions—from running the box office and acting on stage, to working on the design, creation and management of sets, costumes, props, sound and lighting. 
But our audiences also play a vital role as patrons and donors, whose contributions allow us to provide the best education we can by hiring industry professionals, renting and building costumes and sets, and purchasing state-of-the-art production equipment.
"To me, it's important to support theatre, as I feel it's a vital part of life," says Anne McLaughlin, who has not only been an annual subscriber for over 30 years but, as a donor, has also funded a graduate scholarship in applied theatre.
Many season subscribers also find it gratifying to be able to follow the careers of graduates as they move forward with their professional lives. "If you've never been to Phoenix Theatre, give it a try," she continues. "You might get hooked!"
McLaughlin is just one of many longtime subscribers and donors who are vital to the Phoenix's success. "Theatre as an art form cannot exist without our audiences and we are thankful for every patron who walks through our door," says Audience Services Manager Sandra Guerreiro (right)—herself an alum of the department.
"I've worked here for over 37 years and pride myself on the relationships I've built," she says. "Our loyal patrons even supported us through COVID and helped us weather a year without any performances in order to support students on their educational journeys."