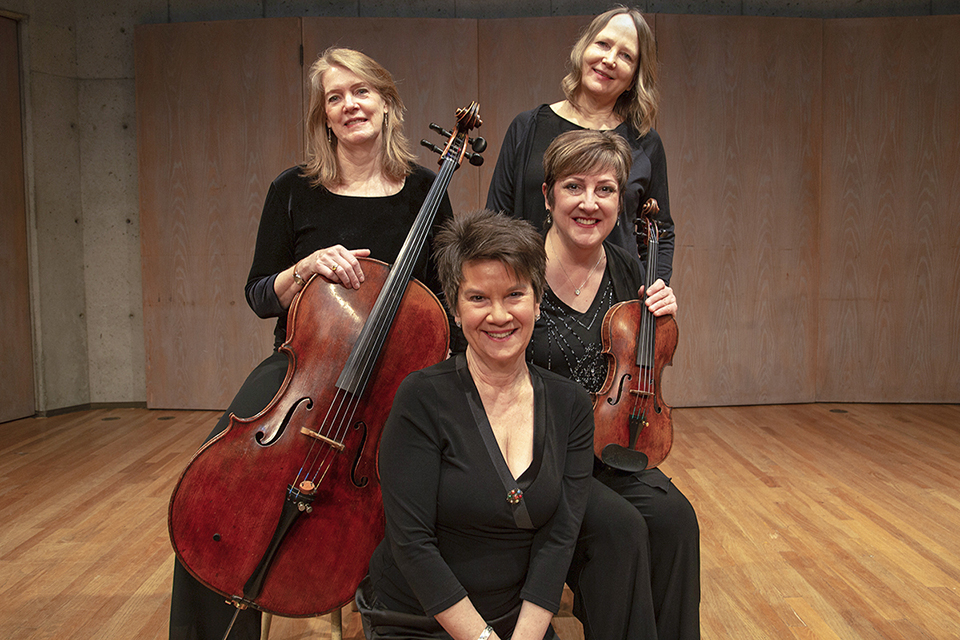 When violinists Ann Elliott-Goldschmid and Sharon Stanis, violist Joanna Hood and cellist Pamela Highbaugh Aloni made the decision to pursue a career as a professional string quartet in 1986, they had no idea where their collective journey as the newly formed Lafayette String Quartet would take them. But with over a dozen albums and a thousand appearances worldwide behind them, the members of UVic's multiple award-winning string quartet have chosen to retire as a performance ensemble in August 2023.
"We just thought we'd do this for two or three years, but here we are over 35 years later—and what an experience we've had," says Highbaugh Aloni. "But great things have to stop at some point, and this feels like the natural time to finish."
Scroll down to see a list of the LSQ's upcoming final events.
Making musical history
Not only have they made musical history as the world's only all-female string quartet with all original members, but their career includes feats achieved by few other quartets: performing the complete Beethoven cycle of string quartets, the full Mozart quartet and quintet cycles, and the chronological cycle of Shostakovich's 15 string quartets.
"I just feel so blessed to have had such rich opportunities," says Stanis.
Since becoming permanent artists-in-residence at the School of Music in 1991, the LSQ has also enhanced UVic's reputation by training and mentoring over 400 string musicians, and by developing the Master's of Music in string quartet performance—the only program of its kind in Canada.
"Our career took such a rich trajectory with teaching," says Elliott-Goldschmid. "Had we been strictly a performing group, we would have gotten through much more repertoire—but our role models were always great musicians who taught."
They have also played an essential role in Victoria's extended music community, as both musicians and champions of public-school string programs, as well as bolstering Canada's chamber music reputation and legacy.
The LSQ in 1993 (left) and now
Their final season
The LSQ's final season has been as busy as any in their illustrious career, including recording five new commissions by female composers, two film projects, hosting the final installations of both the long-running Lafayette Health Awareness Series and Quartet Fest West, undertaking one last tour and even having an asteroid named for them.
"We could never have dreamed of this adventure," says Highbaugh Aloni. "We've really had a great run."
Perhaps the best coda to their legacy is that, thanks to their dedicated mentorship, the Lafayette String Quartet's is surrounded by a generation of student musicians who are now succeeding as peers in ensembles, symphonies and quartets of their own.
"It is so fulfilling to play with our former students," concludes Hood. "Nothing beats that."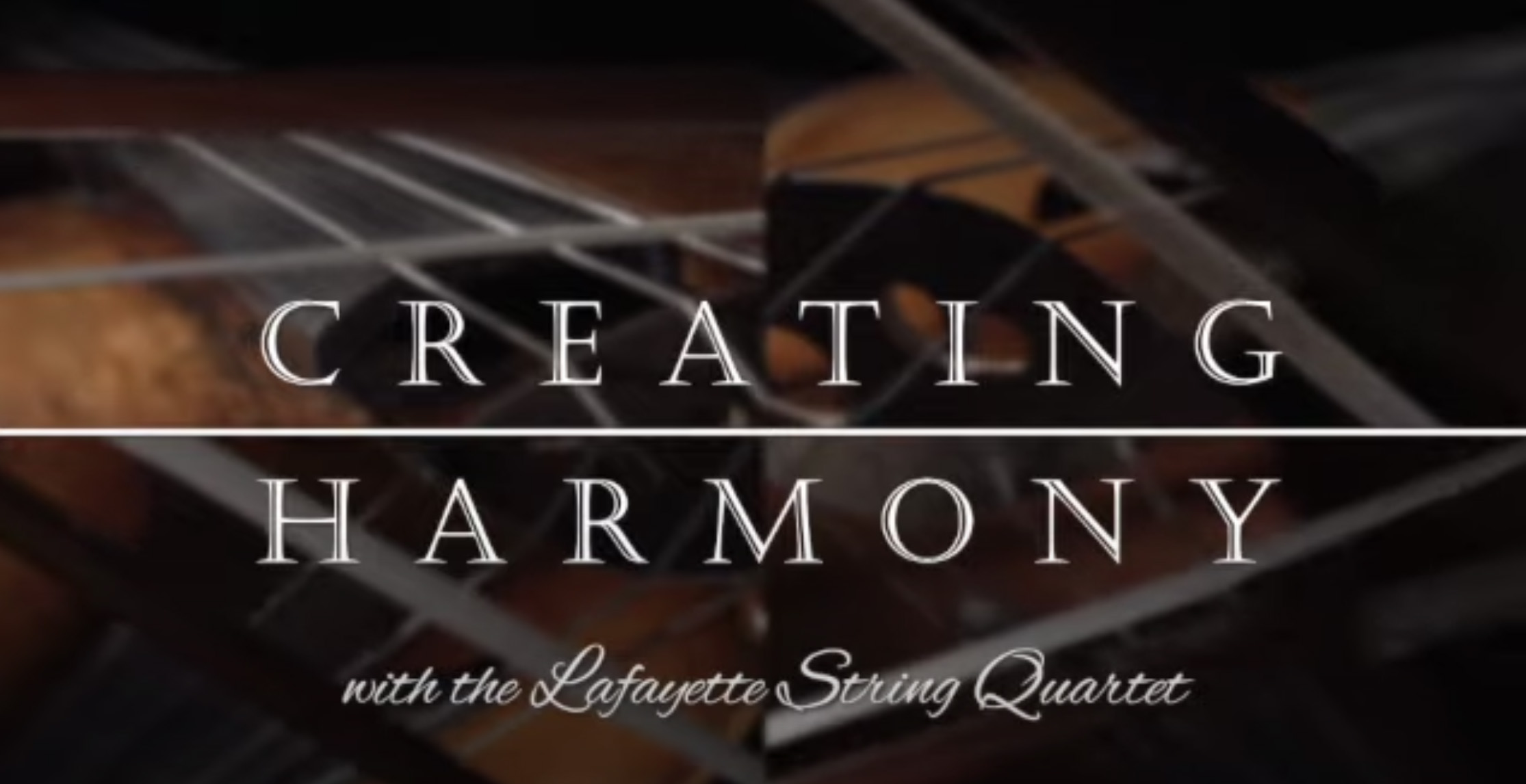 Documentary film premiere
Join the LSQ for the premiere of Creating Harmony, which delves into the challenges and joys of three decades in the life of a string quartet, including their famed 2017 journey performing the Shostakovich Cycle.
Creating Harmony runs at 5pm and 7pm Saturday, August 19, at UVic's Cinecenta movie theater. There will be a Q&A with the LSQ and director Arwen Hunter after each showing. Film premiere tickets are available on Eventbrite. (Use promo code LSQFRIENDS for discounted tickets!)
Final concerts at UVic
The LSQ's final concerts on August 18 & 20 at UVic have now sold out, but a waitlist is being taken.
They will also be performing select dates in Ontario this July:
With clarinetist James Campbell (Midland): July 25
Ottawa Chamber Music Festival: July 30
Festival of the Sound (Parry Sound): August 1
Visit their website for full info