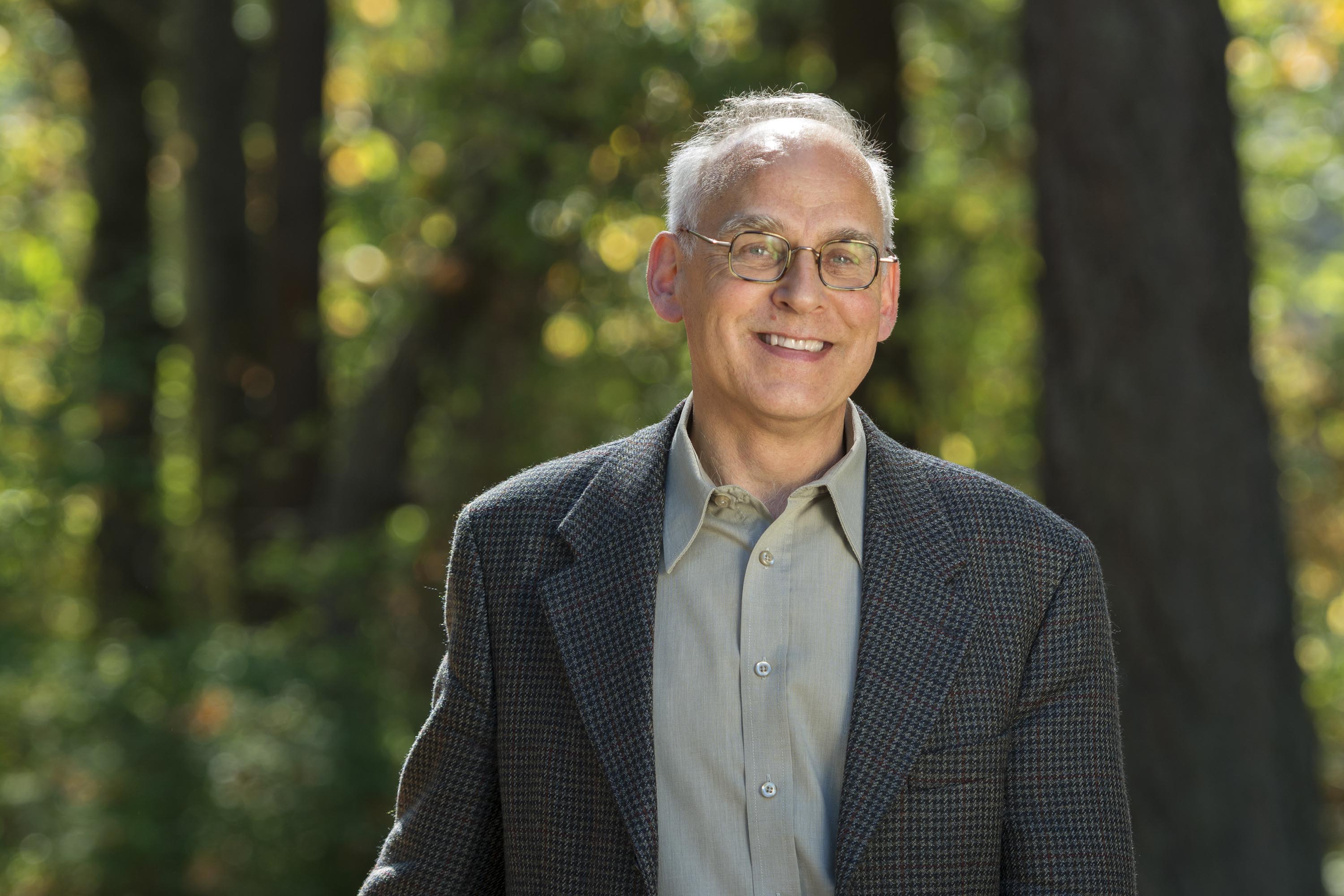 It was a very different world when Harald Krebs stepped in front of his first School of Music class as an assistant professor in 1986: CDs were cutting-edge technology, email was still unheard of, and zooming simply meant going faster. Fast-forward 37 years and Krebs is an internationally respected music theorist, an award-winning Distinguished Professor, past president of the Society for Music Theory, and a Fellow of the Royal Society of Canada; also the head of Music's theory program, he is now retiring after 37 years of scholarship and teaching.
Looking back, Krebs reflects on what the School of Music was like when he first arrived after completing his PhD at Yale, and teaching briefly at UBC and the University of Wisconsin-Madison. "UVic's School of Music was smaller and cozier," he recalls, "but it seemed like a place of infinite possibility."
The art of the possible
Proof of that came during his first year, when the Faculty of Fine Arts launched the interdisciplinary Adaskin Festival—named for noted Canadian composer Murray Adaskin, then living and working in Victoria. "It was an amazing opportunity to meet some of the icons of Canadian art. It was also an introduction to what could happen at UVic—and, later on, I helped to make some things happen myself."
Indeed, Krebs has organized or co-organized seven academic conferences at UVic, plus two symposia in connection with the Lafayette String Quartet's Second Viennese School and Shostakovich festivals, bringing illustrious scholars from around the world to campus.
A working theory
Both a music theorist and a pianist, Krebs has spent his career thinking about the structure of music. His award-winning monograph, Fantasy Pieces: Metrical Dissonance in the Music of Robert Schumann (Oxford, 1999), has shaped the study of rhythm and meter in music theory, but has also impacted the fields of comparative literature, Germanic studies, music therapy, psychology and music cognition. His theories of meter are being applied in the study of music from the early modern era to the present day, and in scholarship on many different musical styles and genres, including jazz, bluegrass, rock, techno, and metal.
It was former School of Music director Michael Longton who first suggested that Krebs should teach a course on his own theories. "I had never thought of doing that—it felt presumptuous," says Krebs. "But when Michael suggested it, I thought, 'Well, I could put together a nice course on my theories of rhythm and meter'. And that was another exciting course to teach: I only delivered it three times, but both the students and I loved it."
This also offered Krebs a rare opportunity to share his research directly with undergraduate students. "A lot of students go through the program and know me only as a teacher, not as a scholar—and that's fine—but it was fun to share some of my writing with them."
A passion for the 19th century
Further areas of which Krebs has long been a champion are the music of Robert Schumann and of 19th-century women composers, topics on which he has lectured and published widely. When asked about his favourite courses to teach over the years, it's the 19th century to which he looks. "The second-year course on analysis of 19th century music has always been my favourite," he says. "That's my era: I live in the 19th century, so it was a joy sharing that music with students."
Sharing that music led to both his creation of the "Lieder at Lunch" series (which ran for over 20 years in the School of Music), and to popular presentations on German Lieder through the UVic Speakers Bureau, offered to community groups and retirement homes for more than 30 years with his wife and research partner, soprano Sharon Krebs.
"In seniors' homes, you can really experience how music affects people: it can have a huge impact," he says. "I actually never thought of what I do as a wellness initiative, I just wanted to share what I'm excited about and to make people happy. But of course, happiness and wellness are closely linked, so I hope I've contributed to people's wellness."
Krebs clearly has no intention of giving up his scholarship—his immediate plans include traveling to Germany in September 2023, where he and Sharon will be presenting their latest research on 19th-century composer Josephine Lang at a 10-day festival in Lang's hometown of Tübingen ("one of the great university towns in Germany," he notes). Despite her being one of the most gifted, respected, prolific and widely published song composers of the 19th century, Lang's life and works sank into oblivion after her death in 1880, until their gradual rediscovery in the late 20th century.
Krebs first ran across her work in an anthology of songs by women composers while preparing for a 1993 conference on women composers. "Sharon and I just started playing and singing through them and Josephine Lang's songs jumped out at us: we had never heard of her, so we thought this would be a good topic for me."
That instinct definitely proved right, given their continuing research and resulting book, Josephine Lang: Her Life and Songs (Oxford 2007).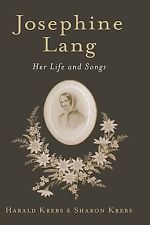 Time to reflect
While he's excited to continue his research (still to come is a collection of Lang songs arranged for saxophone quartet, a talk within the plenary session at the Society for Music Theory this autumn, and continuing research trips to various archives in Germany and Austria), Krebs doesn't see it as an all-consuming passion. "I don't want to be one of those people who works harder after retirement than before," he chuckles. "And I really need a rest. I've been under constant pressure for years with scholarship as well as teaching, so I do plan to take a bit of time off now and then."
And when asked what he'll miss most, Krebs points to the obvious: "The students! I'll miss my colleagues too, but the students have always been very special. They've been a lot of fun to work with and have inspired me in various ways. I'll really miss those interactions."