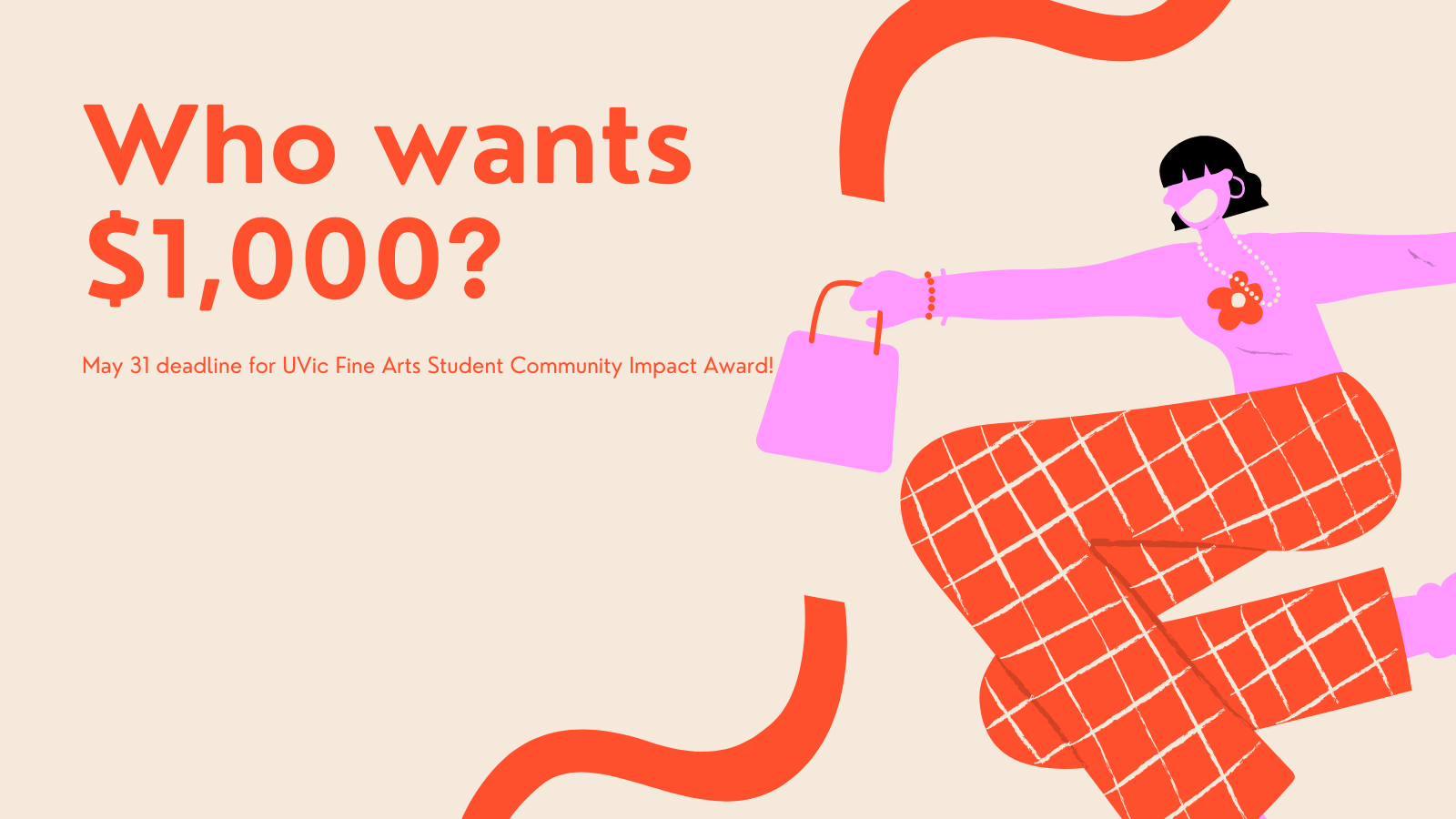 Are you a current or graduating Fine Arts student who's been involved with some community-engaged creative activity in Greater Victoria between January 1/22 & May 31/23? If so, you could qualify for $1,000 via our annual Community Impact Award!
The Fine Arts Student Community Impact Awards will be awarded in Fall 2023 to undergraduate students who have demonstrated an outstanding effort in a community-engaged creative activity in Greater Victoria. Qualifying students are eligible to receive $1,000 for creative projects that went over & above their academic studies.
Since 2021, we have awarded $5,000 to 5 different students! (Read about our 2022 winners here and our 2021 winners here.) "In the arts, we put a lot of ourselves into our work because we love it," says 2022 award recipient and School of Music student Isolde Roberts-Welby. "This award means that I can spend less time at work and more time pursuing opportunities and projects that are deeply fulfilling."
Your activity may include — but is not limited to — any exhibit, performance, workshop, publication, curatorial, educational, digital, production and/or administrative role within the regional boundaries of Greater Victoria (Sidney to Sooke).
A completed submission package — including the submission form and all supporting materials — must be received by 5pm Wednesday, May 31, 2023.
Full application details can be found here: https://finearts.uvic.ca/forms/award/
Questions? Contact fineartsawards@uvic.ca