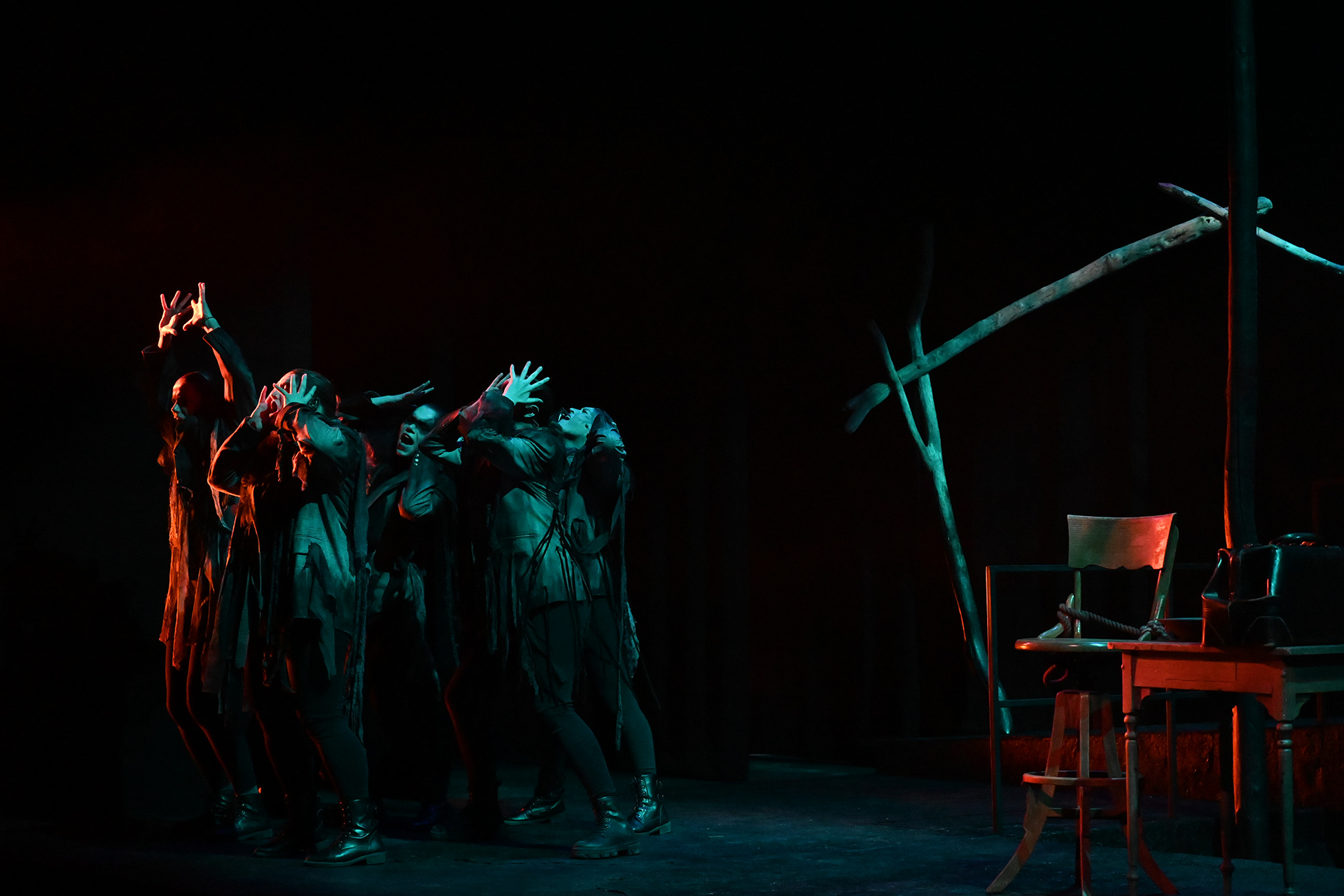 Cast photos by Megan Farrell
When is a witch not a witch? That was the question facing famed British playwright Caryl Churchill back in 1976 when she penned Vinegar Tom, a scathing feminist satire that re-examines the social motives behind the accusation and persecution of those who were branded "witches". Her solution? Write a play that has no witches . . . but plenty of persecution.
Yet while we would like to think those days are behind us—be they 17th-century history or the protest-oriented '70s—current Department of Theatre MFA candidate Francis Matheu feels Vinegar Tom is a distressingly contemporary piece of political theatre ideally suited to our tumultuous times.     
Who benefits from inequality?
"There's a lot of disinformation happening in our society right now, both here in North America and at home in the Philippines, my own country," says Matheu, who is directing Vinegar Tom as his thesis dissertation. "I'd like to use theatre to combat that. When I was reading the play, I kept asking myself, 'How can this be so relevant to our society today? Who benefits from inequality?' As a theatre artist, it became a calling for me—I needed to do something."
Running February 16-25 at the Phoenix Theatre, Vinegar Tom has lost none of its raw power over the years; indeed, it seems eerily prescient today given the recent spate of right-wing uprisings, the overturning of Roe v. Wade in the US, and an ongoing frenzy of public accusations on social media.
"Churchill depicts not only gender inequality and misogyny in this play, but also how ordinary people and those in power are coerced to fabricate baseless stories against the powerless, the innocent and the marginalized," he says. "That's powerful material to move forward with."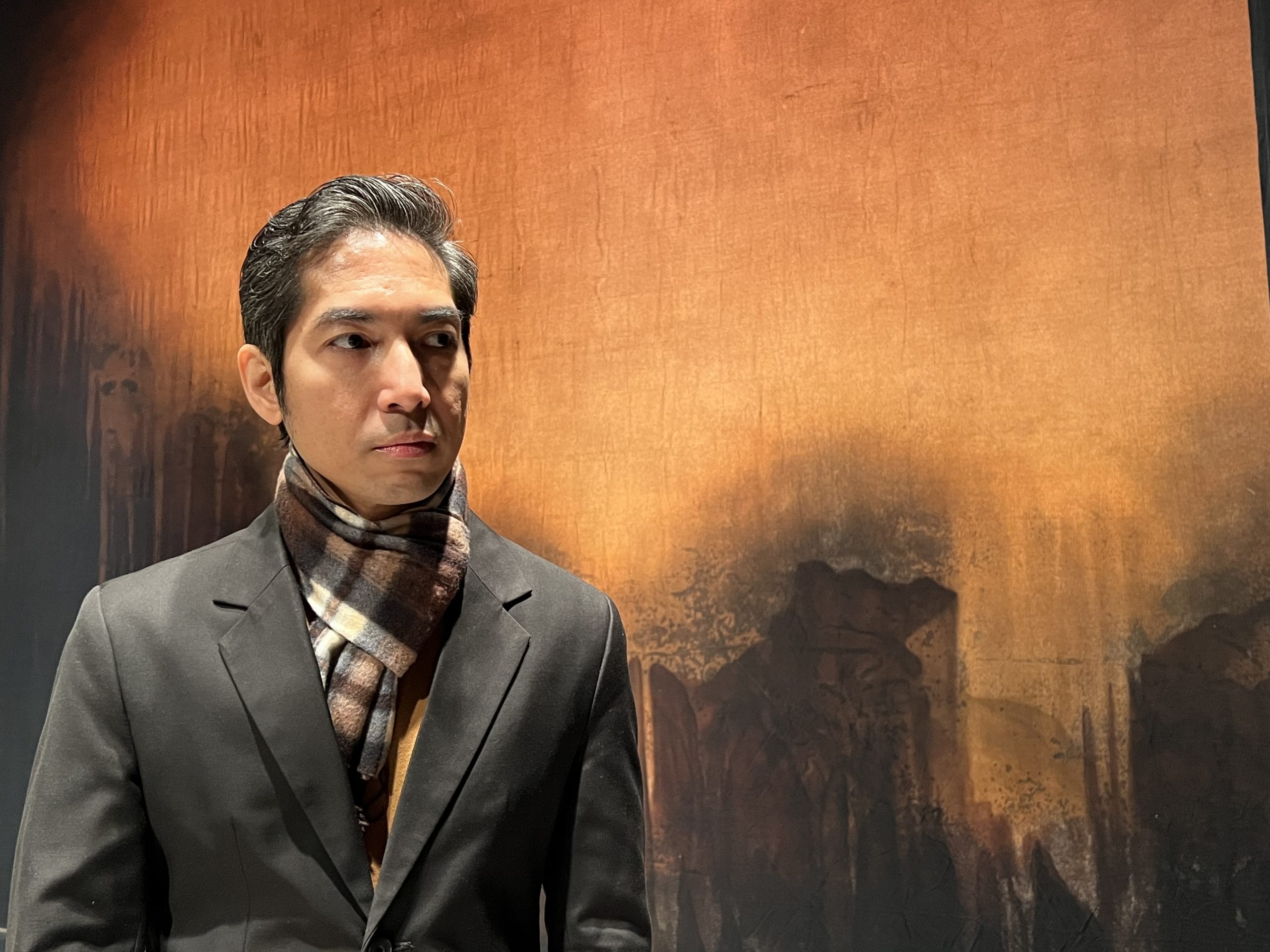 Vinegar Tom director Francis Matheu
International connection
The latest Filipino graduate student to select UVic's Theatre department for their Master's degree (alongside the recent likes of Dennis Gupa and Chari Arespacochaga), Matheu has directed 40 shows over the years and, as an actor, has appeared in nearly 50 more. He's also no stranger to political theatre. Given that the majority of shows in the Philippines lean tend to be popular plays and musicals ("and there's nothing wrong with that: I've done lots of Broadway musicals as an actor," he chuckles), he decided to start his own company, Twin Bill Theatre . . . with his twin brother.
"Twin Bill was always meant to be different," he explains. "We focus on material with social relevance." Rather than song-and-dance, their shows tackled topics like depression (via Andrew Hinderaker's Suicide, Incorporated), autism (Mark St. Germain's Dancing Lessons) and cancer (Margaret Edson's Wit).
"I've definitely become more political in the latter part of my theatre career . . . I like to use drama for social change: I call it 'constructive societal revolution'."
Yet it was his participation in a local production directed by then-Theatre PhD candidate and friend Dennis Gupa—2018's Murupuro / The Islands of Constellation—which brought Matheu to Victoria.
"That was my first time in North America and I got attracted to the people here—their respect for each other, for the First Nations—as well as the weather," he laughs. "When I learned I could do this as a cultural worker and an international student, I decided to take the chance."
A cautionary tale
Made possible in part by funding from the Philippines National Commission for Culture & the Arts, Vinegar Tom also sees the interdisciplinary participation of School of Music undergraduates Naomi Harris (as music director) and Naomi Sehn (music arranger) who help bring the play's musical component to life.
Ultimately, says Matheu, Vinegar Tom should be seen more as a cautionary tale than a historical allegory.
"Misogyny, conspiracy theories, the ruling patriarchal powers . . . these are all still as much a part of us today as they were for people in the 17th century," he says. "But what can we learn from the past? Have we learned from the past? As a global society, I'm not really sure."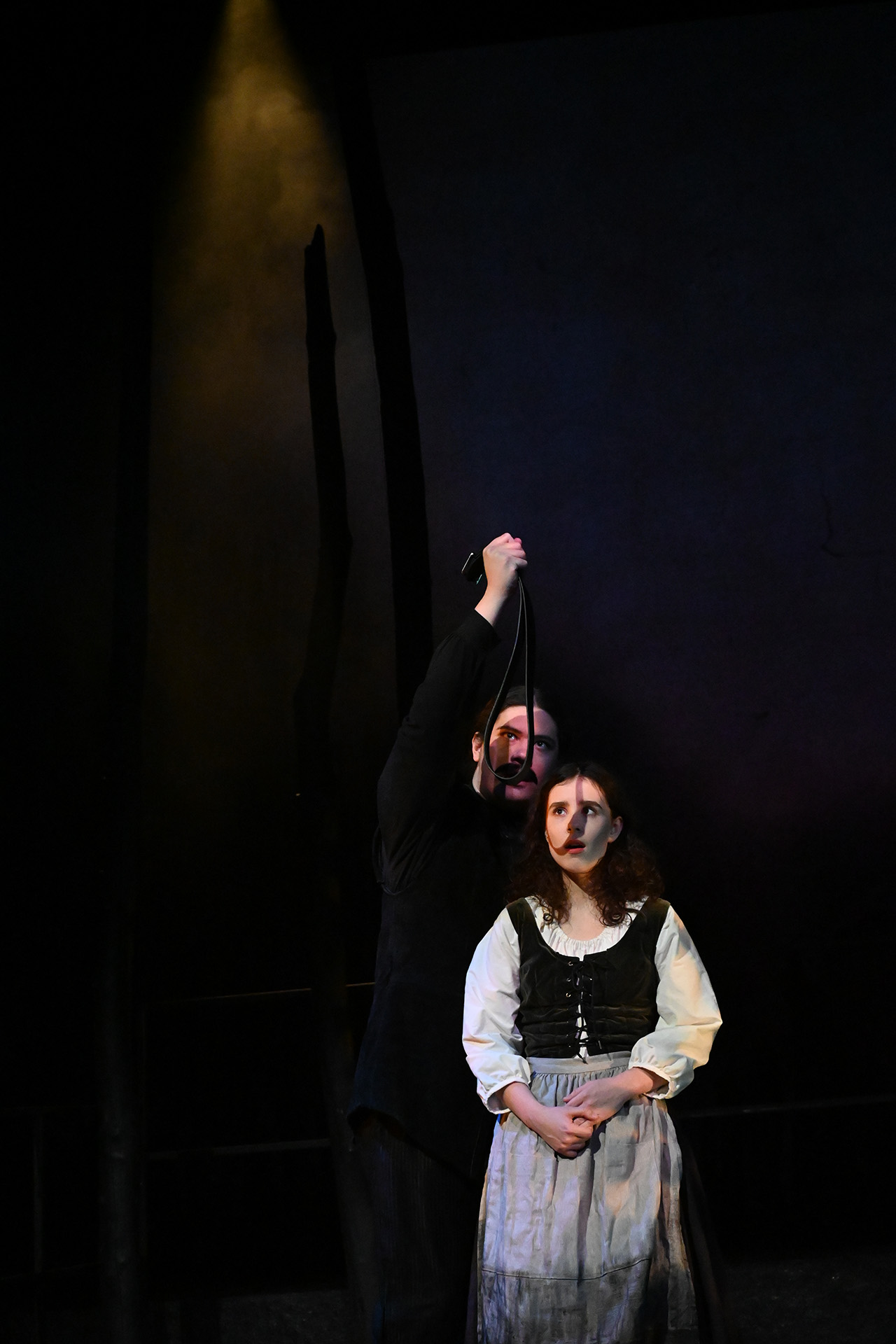 Vinegar Tom runs in-person 8pm Tuesday to Friday + 2pm Saturdays and will be offering streaming performances at 7pm Feb 23 & 24 + 3pm Feb 25. Tickets available in person at the Phoenix Box Office or by phone (250-721-8000).
Prices range from $30 (Fri-Sat) & $26 (Wed-Thurs + Sat matinees) to $21 for UVic Alumni (Sat matinees only, with UVic Alumni ONECard) & $16 Cheap Tuesdays. And $16 student rush tickets are available 30 minutes before every show. Streaming Performances are $26 (Thurs & Sat), $30 (Friday). Please review the current COVID-19 protocols and vaccination requirements for in-person performances.