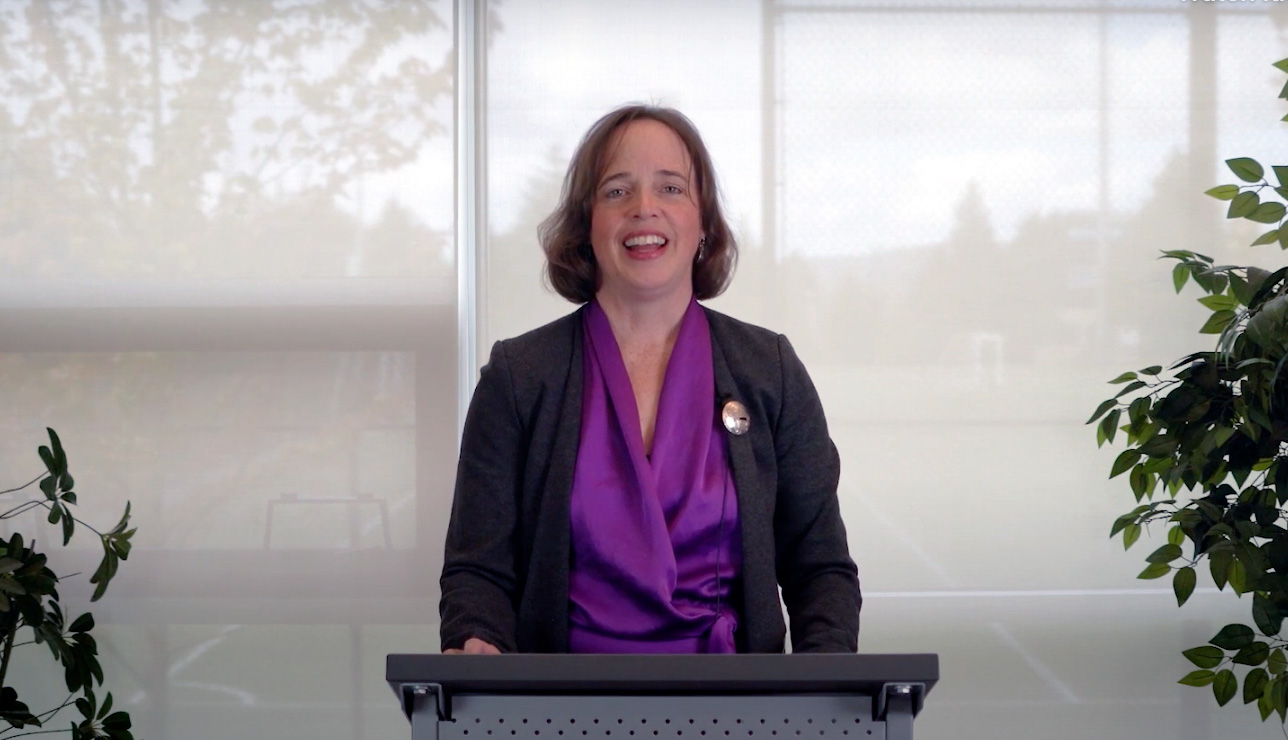 Deans' Lecture Series
Research is continually reshaping the way we live and think. In this continuing series of online talks hosted by UVic's Division of Continuing Studies, you'll hear from distinguished faculty members and learn about their research interests.
Merrie Klazek on "Trumpet Around the Sun"
"Music is at once a personal experience and a universal experience," notes School of Music trumpet professor Merrie Klazek. "In this talk, I will share the journey of my recent recording project which highlights my experience as a professional trumpet player in settings of music from around the globe, in collaboration with over 24 artists specializing in different styles. I will touch on my roles as performer, presenter, producer and educator throughout my career, to illustrate my belief that music plays an integral role as a true connector in human societies."
Canadian trumpeter Merrie Klazek is a versatile and respected artist in the world of performance and education. Fluent in orchestral, chamber, solo, traditional, world and popular music, Merrie joined the School of Music faculty full-time in 2016, after two decades as one of two Canadian women to hold a full-time orchestral principal trumpet position.
Her musical travels have taken her around the globe, and her solo recording projects "Songs to the Moon" and "Dance Around the Sun" have gained international recognition with features on television, radio and streaming platforms. Merrie is an endorsing artist for Wedge Mouthpieces and Conn-Selmer Bach trumpets.
More in the series
Other recent talks in the ongoing Dean's Lecture Series include Art History & Visual Studies professor Melia Belli Bose, School of Music professors Virginia Acuña and Joseph Salem, and Visual Arts professor Daniel Laskarin.