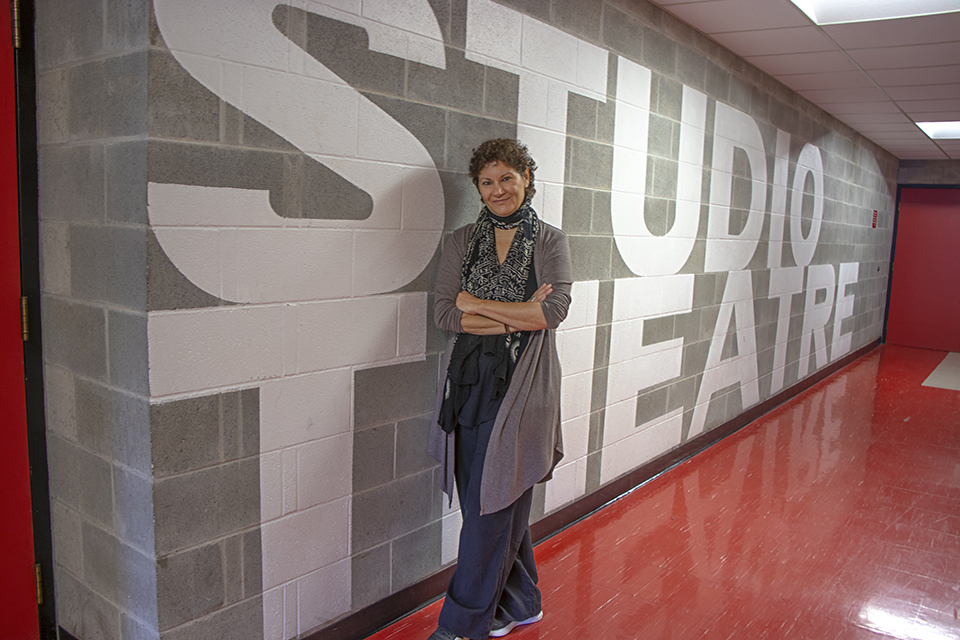 When mounting an acclaimed Broadway musical, it's always good to have somebody in the director's chair who knows of which they ing. Enter veteran performer Michelle Rios, whose impressive credits on and Off-Broadway include a number of Tony Award-nominated productions—including starring alongside reining musical theatre king Lin Manuel Miranda in a little show called In the Heights.
Now a university instructor, applied theatre facilitator, and director herself, Rios was invited to the Department of Theatre this year as both a sessional and the director of the mainstage production Spring Awakening, the coming-of-age high-school rock musical that swept the Tony, Grammy, and Drama Desk awards back when it debuted in 2006.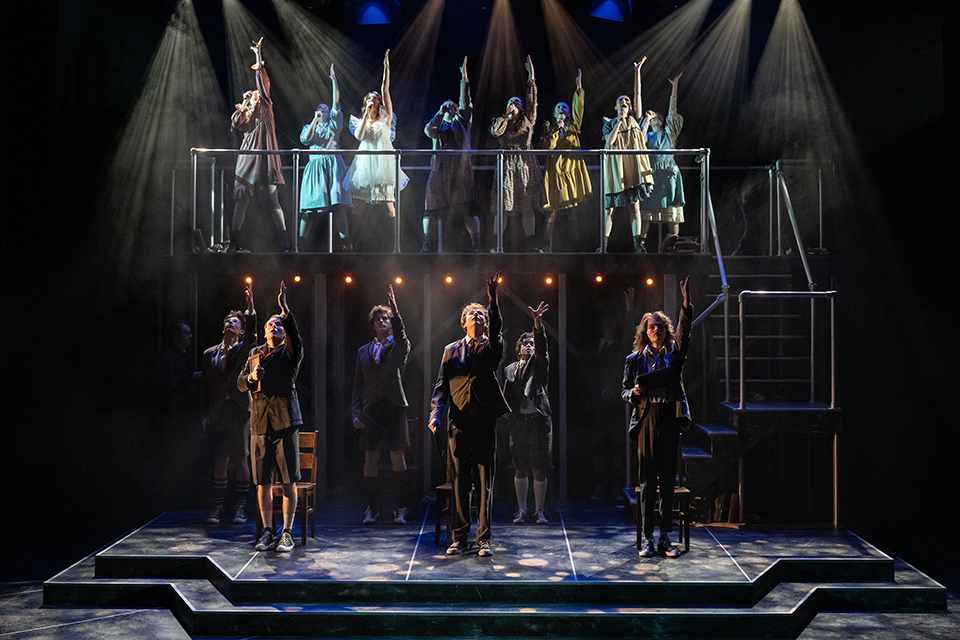 The cast of Phoenix Theatre's Spring Awakening (photo: Dean Kalyan)
Popular but challenging
Yet, despite its impressive rock & roll pedigree, Spring Awakening—which runs November 10-26 at the Phoenix—remains a challenging show that never flinches from tackling youthfully sensitive topics like abuse, abortion, suicide, homophobia, teen pregnancy and the crushing pressure of unrealistic academic expectations.
"There are a number of moments in this show that can be triggering for young actors," says Rios. "We've had several conversations, because some scenes are rather vulnerable.  I'm trying to keep this process safe—emotionally and psychologically—because I know that this piece requires a certain level of emotional connection and urgency. Therefore, safety, collaboration, and open communication are key."
In addition to these emotional pressures are the inevitable singing/dancing/acting anxieties that come with mounting a full musical. Unlike the students Rios usually works with as part of the teaching faculty at the Canadian College of Performing Arts, UVic's theatre program doesn't specifically focus on musical theatre . . . despite the fact it was the students themselves who chose to mount Spring Awakening.
Not an easy show
But Rios says she's more than up for the challenge, seeing it as an ideal fusion of her experiences both on Broadway and working with young artists. "Teaching is something I really love, even though I come from a strong performance background," she says. "While I was performing in New York, I was also working as a teaching artist with an organization that used drama as a means of conflict resolution and drop-out prevention."
The first step in her process was finding out why the students chose this production. "At our first rehearsal, we had a great conversation about where they're at, what they're feeling, and what they need to say," she explains. "This was an important conversation. Musical theatre is a multilayered process. This isn't an easy show to sing, act, and dance multiple times a week. But now that the students are immersed in it, they're learning a lot about the process and the demands of this kind of production—they have learned so much material in very little time."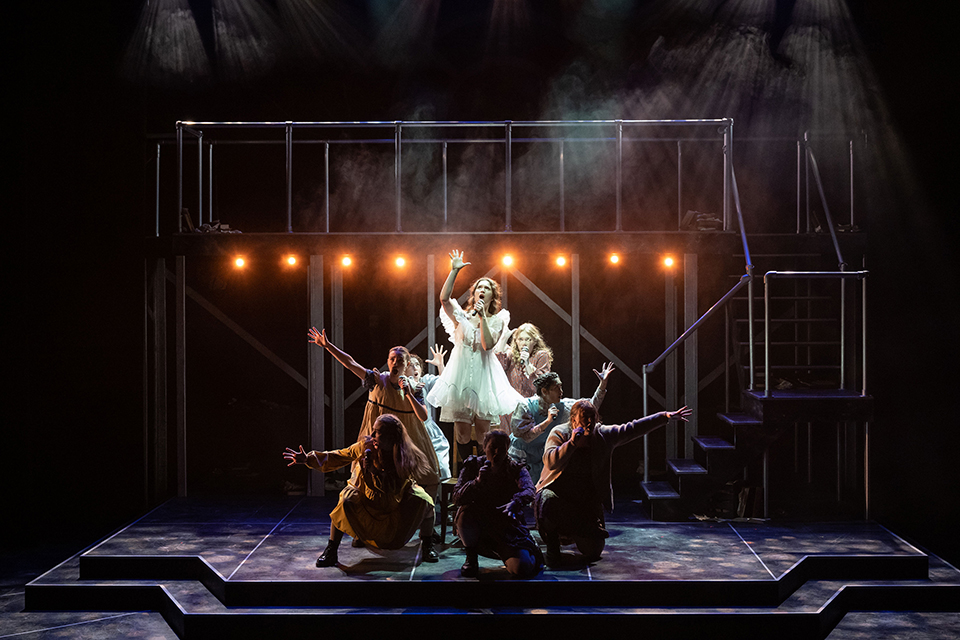 Sharing her experience
While Victoria may well be just about as far from Broadway as you can get in North America—both geographically and culturally—Rios feels she's in the right place at the right time.
"As an artist and educator, I've spent a lot of time on the road — directing a musical with 20 young actors is another exciting journey for me," she says with a quick laugh. "I'm at a point in my life where I really want to focus on passing the torch by working with young actors and helping them achieve their goals. I also feel lucky to have learned from some great directors and mentors throughout my career, so I try to bring that knowledge into the work. All in all, it's been a great opportunity and process!"