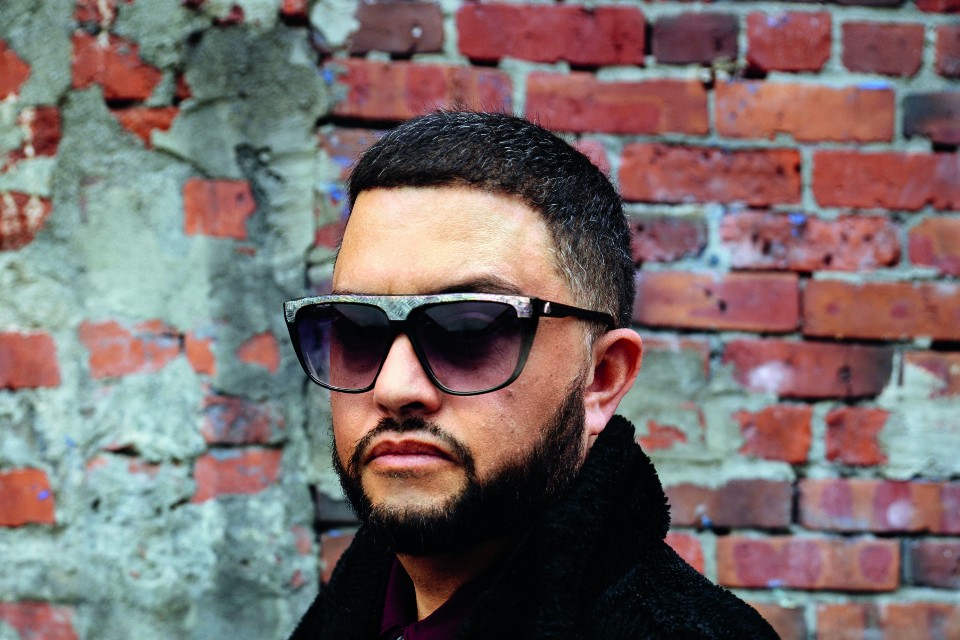 When Shane Book began teaching poetry workshops at the University of Victoria in 2017, he had to fill out a form listing the number of times he had moved. After some mental gymnastics, he arrived at an approximate number: 65.
"I think I'm on the spectrum of it's beneficial and then it's not beneficial," says Book, who was born in Peru to a white Canadian father and a Black Trinidadian mother. His father worked for the Canadian International Development Agency, helping communities establish clean drinking water, so Book spent much of his childhood split between Ghana and Ottawa. Book's mother was a teacher at Ghana International School. As an adult, Book crisscrossed the continent several times over chasing degrees, fellowships and teaching gigs, with stints in New York, Philadelphia, Iowa City, Santa Cruz, San Francisco, Nashville, Bowling Green, Calgary, Vancouver and Victoria, to name a few. He also lived in Brazil, Cuba, Italy, France and Trinidad and Tobago.
"It's made me a little bit more flexible than the average human being in terms of change," Book says. "You have to be when you're a kid and you're moving around and you're the new kid in the school—and culturally more fluid because I'm comfortable in a lot of different cultural milieus. It probably would've made me a good spy."
Multiple art forms
As it turns out, the skills required to be a secret agent are transferrable to that of an award-winning poet and filmmaker who graduated from the very department for which he now teaches. Book's first poetry collection, Ceiling of Sticks, won the Prairie Schooner Book Prize and the Great Lakes Colleges Association New Writers Award. His second collection, Congotronic, was shortlisted for the Griffin Poetry Prize. According to publisher House of Anansi, "Book's poems splice, sample, collage, and jump-cut language from an array of sources, including slave narratives, Western philosophy, hip-hop lyrics and the diaries of plantation owners."
In 2013, Book made a short film called Dust, based on one of his poems. His second film, 2017's Praise and Blame, is billed as "a dark comedy about poets, exiles, burglars, secrets and the intellectual elite," and stars Costas Mandylor of the Saw movie franchise. Both films screened at more than 50 festivals around the globe and won numerous awards.
Lately, Book—now an associate professor in the Department of Writing—has been delving into the Criterion Channel's enjoyably gritty catalogue of blaxploitation films from the early 1970s, such as Shaft, Sweet Sweetback's Baadasssss Song and Across 110th Street, while completing his third poetry collection, slated for release later this year. All Black Everything is a mashup of voices and styles that's both performative and musical.
"It has a lot of hip-hop references and these kinds of attitudes that you see in hip-hop, this kind of braggadocio and that kind of stuff that is maybe not as common in poetry. And then it also has more modernist, lyric poems. So, it's a real mixture."

—Shane Book
Originally, Book had intended to sample lyrics from rappers throughout the collection until his publisher informed him that securing permission would be costly—to the mic-dropping tune of $26,000. So, Book's been rewriting 93 of the passages that contained hip-hop lyrics, keeping only three. He won't say who made the cut except that the trap-infused rhymes of Atlanta rapper Young Thug will make an appearance. "I feel like a lot of poems that I read now are very sanctimonious. People are really like, 'I'm going to teach you something. This is my wisdom.' And I just was getting tired of that. I wanted to write something not trying to teach people. There's meaning hidden in there, but it's trying to be fun, entertaining."
Form and freedom
Book's first exposure to rap and hip-hop came while living in West Africa, when his school friend Kevin, an American kid, introduced him to hip-hop records and breakdancing.
"It blew my mind. I was like, 'This is what I want to do.' So we started breakdancing. We claim to have introduced breakdancing to Ghana. I think we probably did."
Book says rap's wordplay and "progressive elements" had an immediate and lasting impact on him, from its DIY aesthetic to connecting him to his roots.
"Just making something out of very little, like just a turntable and a microphone," he says. "There's also something simpatico [about rap]. It is essentially a Caribbean music. Like it's morphed into what we know of it today, but I think of the similarities to old-school dancehall, reggae, and then even going to calypso [from] Trinidad—like that political talk, talking about the day, the news, that way of music being super verbal. I think it's in all of those forms and it probably really influenced me because it's really valued. And I think verbal dexterity in Black communities is really valued."
Despite the lyrical nimbleness, sampling, remixing and cross pollination that hip-hop offers, Book is also a fan of traditional poetic structures. In his poem "Santa Cruz," for instance, he employs a sestina, a form that goes back to the 12th century, and features the intricate repetition of end-words in six stanzas and an envoi (or short final stanza).
"I think that's the benefit of form—it allows you to have something to work against."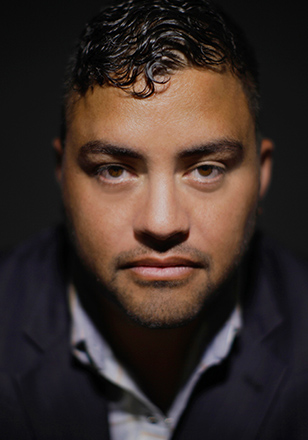 Back to his undergrad roots
The creative spark that experimentation within tight structures can ignite is also what attracted Book to the early bebop of Charlie Parker, Sonny Rollins, Miles Davis, Charles Mingus and later the more avant-garde jazz explorations of Albert Ayler, Cecil Taylor and Ornette Coleman. Before setting his compass on poetry, Book had aspirations of becoming a professional jazz saxophonist. "I think I liked jazz because it seemed like individuals would coalesce as a group and then leave, go off and do their solo and then come back, always returning… There's something about the formal constraints of jazz with moments of freedom."
Since joining UVic's writing department, Book has had time to reflect on his own experiences as a student in the 1990s. During his first year as an undergrad, Book lived in a tricked-out 1979 Dodge extended van with raised fibreglass roof, evading UVic security and the ever-vigilant local police and parking enforcement. Now he occupies his former writing instructor and novelist Jack Hodgins' office and walks the same halls of his early mentors, poets Lorna Crozier and Patrick Lane.
He says returning to the very place that helped form his younger self made him reflect.
"It definitely made me look at my life again in a pretty unvarnished way, like really take stock and face certain things that I thought I had overcome and try to not feel like I'm part of a Groundhog Day scenario. Like what was that last 20 years of struggling? What was that about? But it's been great."
Like most poets, Book has spent much of his professional life hustling—for grants, scholarships, fellowships and teaching positions. It's arguably the least romantic aspect of a poet's life.
As for the current state of poetry, Book is cautiously optimistic. If book sales might be down, the internet is also helping poetry reach a younger generation. "I was never worried about why anybody would read [poetry] or if they wouldn't, because if I think about it too much I would probably go into a state of despair," Book says, laughing. "But I think poetry will always exist as long as people have language… I think poets really revivify and clean up the language and restore the dignity to the language and at their best give people the experience of what it's like to be a human being."
—Michael Kissinger
This story originally ran in the spring 2022 issue of UVic's Torch alumni magazine