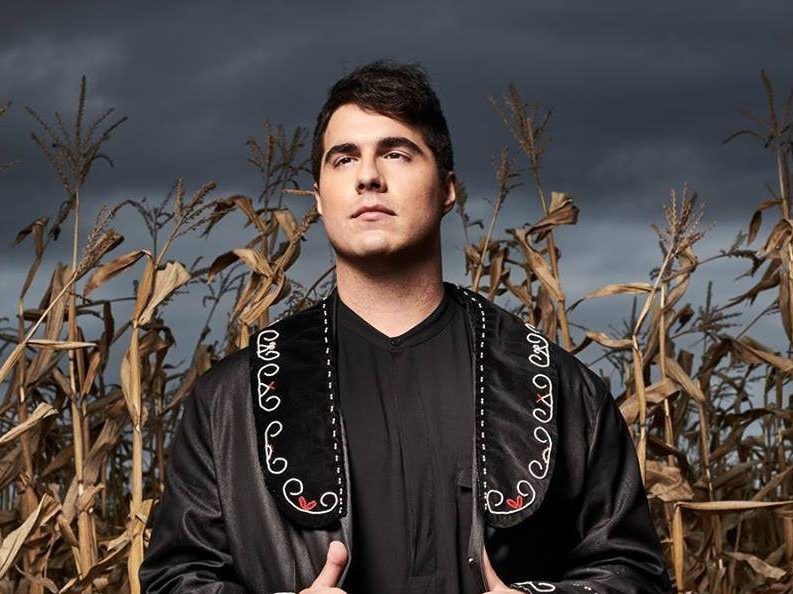 Don't miss this amazing chance to hear a free public discussion with award-winning Indigenous & two-spirit singer/musicologist Jeremy Dutcher (Tobique First Nation) from noon – 1:20pm Friday, Sept 9 in the Chief Dan George Theatre, Phoenix Building.
Joining the Polaris Prize and Juno Award-winning Dutcher for the discussion "Art, Truth and Memory" will be Ry Moran (UVic Libraries) Lindsay Delaronde (Audain Professor, UVic Visual Arts) and both Chaa'winisaks & Carmen Rodriguez de France (UVic Indigenous Education). Together, they will explore how the arts, archives and language can further the goals of Truth & Reconciliation.
Tickets are also still available for his performance at The Farquhar at UVic 7pm Friday, Sept 9.
A classically trained operatic tenor and composer who takes every opportunity to blend their Wolastoq First Nation roots into the music he creates, Dutcher blends their distinct musical aesthetics that shape-shift between classical, traditional, and pop to form something entirely new. Their debut release, Wolastoqiyik Lintuwakonawa, involved the rearrangement of early 1900s wax cylinder field recordings from his community.
"Many of the songs were lost because our musical tradition was suppressed by the Canadian government," says Dutcher. "I'm doing this work as there's only about a hundred Wolastoqey speakers left. It's crucial that we're using our language because, if you lose the language, you're losing an entire distinct way of experiencing the world."