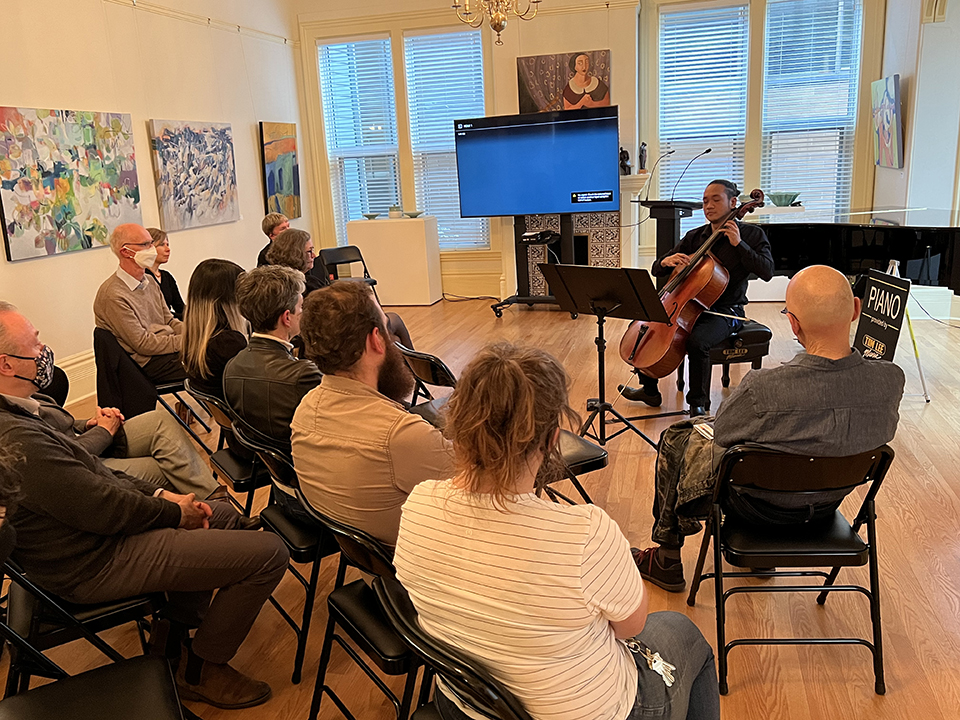 Music MFA Jose Enrico Tuazon plays for a full house at the AGGV
Fine Arts has a long history with the Art Gallery of Greater Victoria: from faculty exhibits to alumni on staff, from offering the annual undergraduate Fine Arts Student Pass to having current Curator of Asian Art, Dr. Heng Wu, serve as an adjunct professor with our Art History & Visual Studies department, we're justifiably proud of our 50-plus year history together.
As such, the AGGV was a natural and logical community partner to present the inaugural Arts Alive Graduate Showcase in April. Led by supervising faculty members Catherine Harding (AHVS), Megan Dickie (Visual Arts) and Benjamin Butterfield (Music), two evenings of graduate and PhD student public presentations featured creative work and scholarship by 15 students from all of our units. 
"The evenings were simply stunning," says Harding. "I want to thank everyone for their courage, excellence, presence, amazing talent and dedicated professionalism. The world seems very dark these days, but our students all shone a huge great light into that darkness with this event."
Each night of presentations followed a loose theme ("History & Place" and "Expressions Through Time"), with the additional MFA art exhibit In & Out of Context running April 15-29 in the AGGV's Spencer Mansion.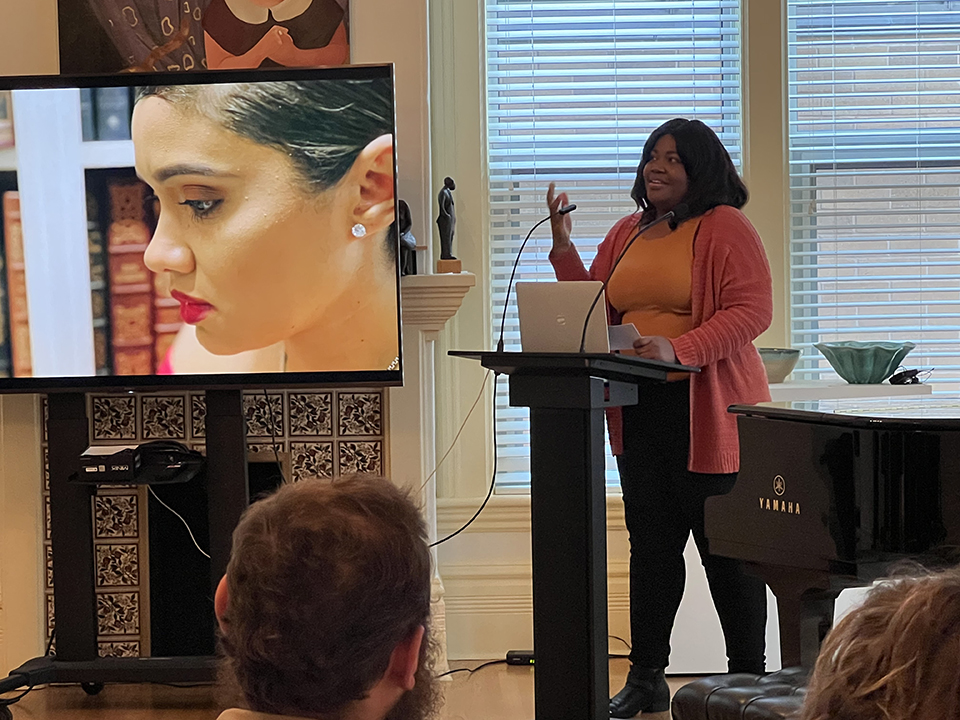 Writing MFA Letay Williams
Participating students included Francoise Keating and Hamed Yeganeh (AHVS); Ada Qian, Grisha Krivchenia, Timothy Carter, Marco Neri and Jose Enrico Tuazon (Music); Melissa Wotkyns and Lauren Jerke (Theatre); Letay Williams (Writing); and Carly Greene, Colton Hash, Robyn Miller, Karver Everson and Connor MacKinnon (Visual Arts).
With the hopes of making this an annual event, the Arts Alive showcase provided our students with a unique professional and social opportunity to showcase interdisciplinary graduate-level arts scholarship and creative practice in a vibrant community environment.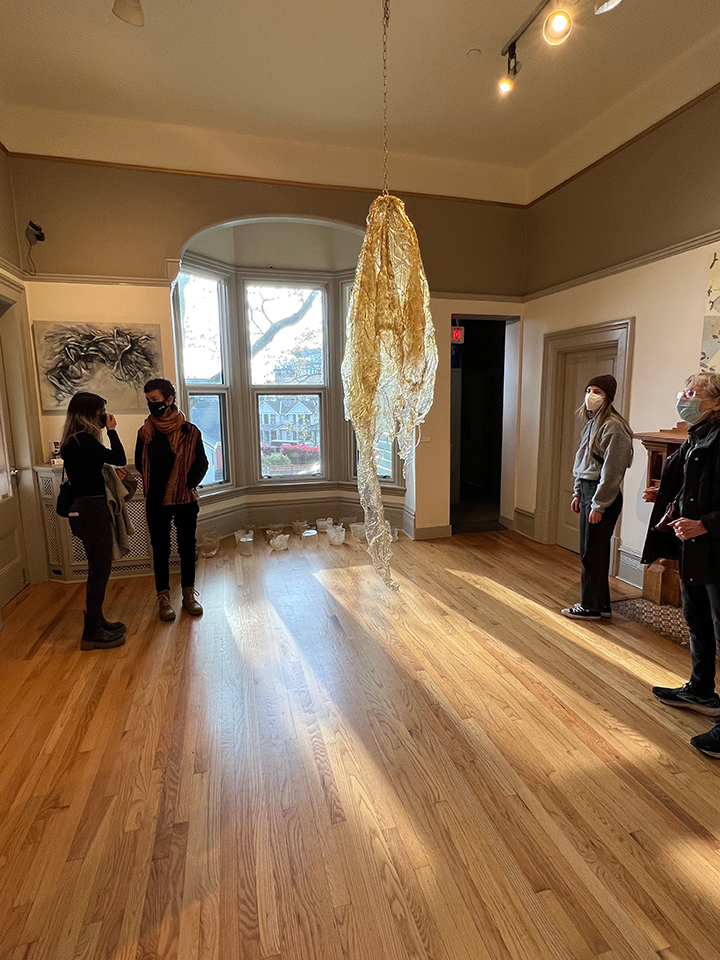 Work by Visual Arts MFA Robyn Miller