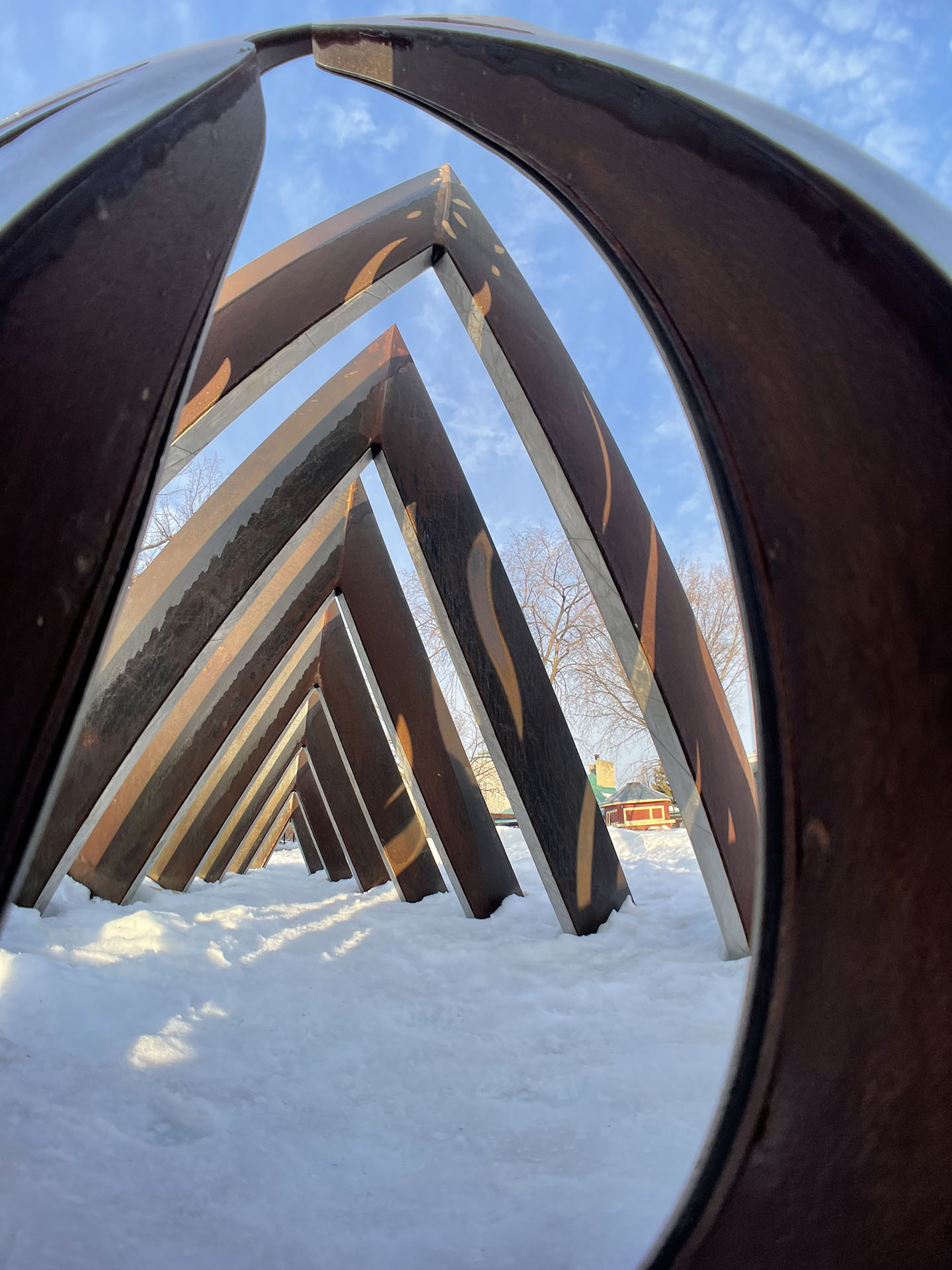 "The Eighth and Final Fire" (2021), public art installation by Jaimie Isaac (Winnipeg)
Our final Visiting Artist of the academic year is the Art Gallery of Greater Victoria's new chief curator, Jaimie Isaac, an interdisciplinary artist and mixed-heritage member of the Sagkeeng First Nation in Treaty 1 Territory who is dedicated to decolonizing art and cultural institutions.
Join us from 7:30-9:20pm Wed, April 6 in room A162 of UVic's Visual Arts building, or online.
Isaac is dedicated to making space for womxn, BIPOC, LGBTQ2S+ voices and decolonizing art and cultural institutions. She served as the Indigenous and Contemporary Arts at the Winnipeg Art Gallery for more than 6 years and has been in leadership positions in arts and cultural organizations as well as many independent projects. Isaac holds a degree in Art History From University of Winnipeg and a Masters of Arts from the University of British Columbia, with the thesis focus on Decolonizing Curatorial Practice.
Exhibitions curated at the Winnipeg Art Gallery include the likes of "Nahdohbii: To Draw Water" (an international curatorial collaboration triennial and symposium), "Born In Power", "Behind Closed Doors", "Insurgence Resurgence" (co-curated), "Vernon Ah Kee: cantchant", "Boarder X"(national tour), "We Are On Treaty Land" and "Quiyuktchigaewin; Making Good". During her tenure, Isaac managed touring shows and initiated many dynamic and sustained partnerships and programming.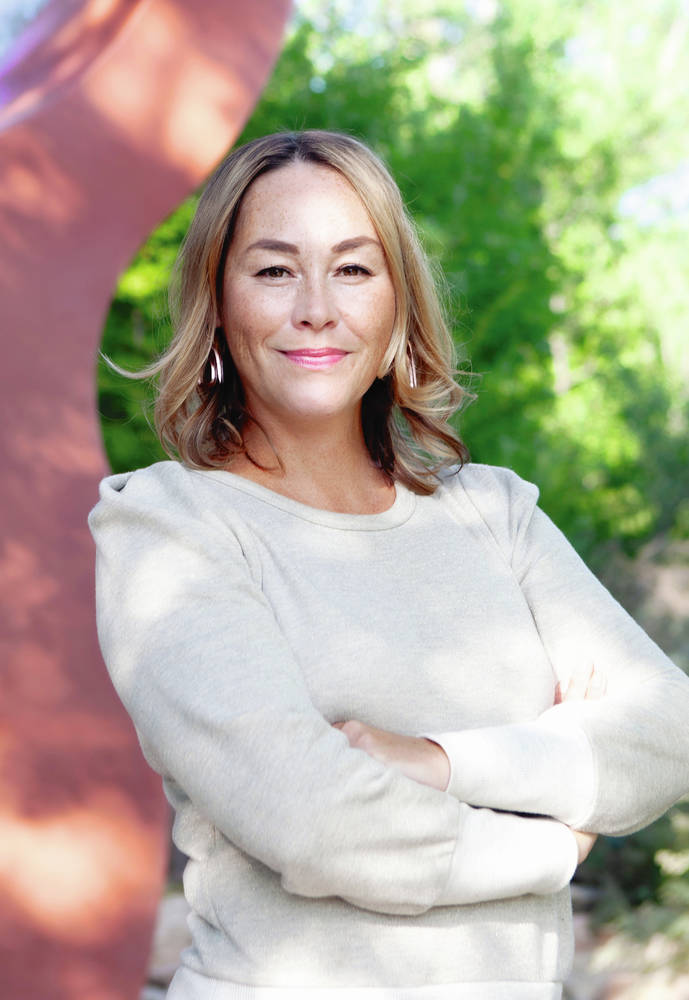 Artistically, Isaac co-founded The Ephemerals Collective, which was long-listed for the 2017 and 2019 Sobey Art Award. Collectively and independently, she has exhibited and presented work internationally. Jaimie collaborated with an artistic team on a public sculpture at the Forks called "Nimama at South Point Path: Niizhoziibean" and collaborated on a public art project, "Cyclical Motion: Indigenous Art & Placemaking" and a solo public art work, "8th and Final Fire at the Forks" (Winnipeg, 2021).
With published work, Jaimie has contributed articles and features for Art + Wonder, C Magazine, Bordercrossings and essays for exhibition catalogues; Nahdohbii; To Draw Water, Insurgence Resurgence, Boarder X, Close Encounters: The Next 500 Years, and unsacred. Isaac has contributed in collections of writing within The Land We Are Now: Writers and Artists Unsettle the Politics of Reconciliation, West Coast Line 74 and Public 54: Indigenous Art: New Media and the Digital Journal and contributed in forthcoming publications.
In community, Jaimie was co-faculty for the Wood Land School at Plug In Summer Institute in 2016.  She is the Advisory Committee for the Manitoba Museum and is on the board of directors for Bordercrossings Magazine and Trustee for the Sobey Art Foundation. Jaimie is an honouree for Leaders of Tomorrow from the Manitoba Museum 50th Tribute Awards 2020, CBC Future 40 Finalist and the Canadian Museums Association recipient for an outstanding achievement award in exhibitions category with the Boarder X exhibition, 2021