Twenty years into the post-truth world of the 21st century, it's hard to remember a time when both the rise and fall of a promising young journalist could be caused by mixing a bit of fiction into the facts. We might call it journalistic fabrication, but Writing alumnus Michael LaPointe (MFA '15) has a better name for it: "the creep"—an overpowering need to improve a story by adding intriguing untruths and undetectable white lies.
In LaPointe's debut novel, The Creep (Penguin/Random House), we follow journalist Whitney Chase out of the culture pages of the venerable New York magazine, The Bystander as a chance encounter gives her the inside scoop on a potentially game-changing (and highly lucrative) medical discovery: synthetic blood. But when Whitney's investigation puts her on the trail of a string of grisly fatalities across the country, she becomes drawn into a much darker and more nefarious story than even her internal creep could imagine.
Blood type
Set in the lead-up and immediate aftermath of the 9/11 attacks—and the subsequent decline of print journalism—The Creep is a skillfully plotted science-thriller exploring how deceitfulness can be transfused into fact. But LaPointe also sees 2001 as the logical jumping-off point for the beginning of the end of truth in journalism.
"Once I started building the world around this artificial blood substitute—wherein the broader metaphor of fiction being transfused into fact and the artificial being transfused into the real—it seemed to map very quickly onto a broader historical vision of 21st century media, the way in which the world of so-called objective media has gradually morphed into the very subjective media ecosystem we have now, where people's media diets are determined by their pre-existing ideological or cultural beliefs," he explains.
"It seemed to me that the immediate post-9/11 period was one of the major crucibles of this change," he continues. "For me, speaking generationally, 9/11 and the run-up to the Iraq war was the first time I really saw obvious fabrications being accepted and touted as real, where the media was actually becoming a vessel for the intrusion of artificial information into the historical record. It seemed like an apt time to set a story of someone who is susceptible themselves to lying—but is also being lied to and being manipulated into becoming a vessel for untruths."
Life as a full-time writer
LaPointe is based in Toronto, but takes a decidedly international approach to his writing— which has appeared in the likes of The New Yorker, The Atlantic, The New York Times, the Times Literary Supplement and The Paris Review (for which he pens a column titled "Dice Roll"). His fiction has appeared in The Walrus, Hazlitt and has been anthologized in Best Canadian Stories; he has also been nominated for the National Magazine Awards, the Journey Prize and the Digital Publishing Awards. The Creep was published in June 2021.
"I'm probably one of the 0.01 per cent of Creative Writing graduates who works full-time in writing," he chuckles. "Between freelance magazine work, the books and some TV/podcast writing, I've been able to cobble together a living as a writer."
While familiar with the cases of Jayson Blair and Stephen Glass—both high-profile writers dismissed by the New York Times and the New Republic (respectively) for journalistic fabrications in the late '90s/early '00s—LaPointe quickly points out that he's never been susceptible to "the creep" himself.
"I've never met anyone who'd done it or done it myself," he says. "I could see the temptation in my own journalism—especially when writing about hard news. There was always a frustration where I thought, 'If only they had said this or done this, then the story would have had more shapeliness.' Because fiction has always been my main writing practice, I could see ways to improve the story—if I could just have the lenience of fiction, I could make it a better story."
The Creep offered him an ideal outlet. "I think of Whitney as a novelist trapped in a journalist's life: what for her is a great existential crisis—this urge to fabricate and improve reality by giving it an artfulness it lacks—is just normal artistic practice for a novelist. That's how I imagined myself into her: I pictured myself trapped in a journalist's life."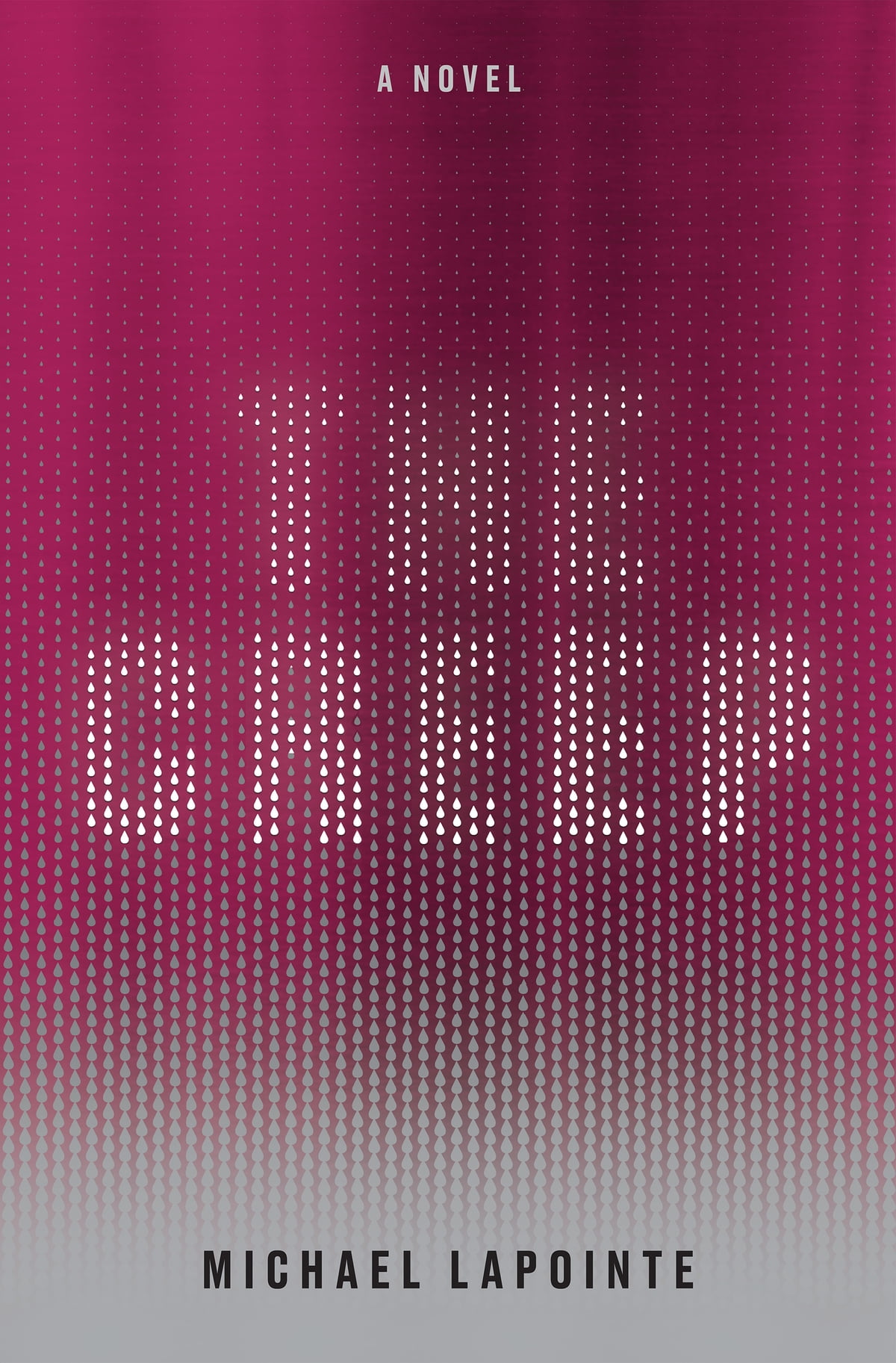 Inspired by horror
Not that The Creep will leave readers feeling trapped: LaPointe's inherently cinematic writing offers a gripping mix of Michael Crichton-style science thriller and Cronenberg-esque body horror anchored by sound editorial ethics, and seems ideally suited to a limited-run series. 
"The Creep was actually inspired by horror films and is very visual, but I think that's one of its stumbling blocks," he admits. "For me, it seemed like a plus to borrow from different genres—it's exciting, it's filled with sex and violence and it's very plotted—but for people who are strictly literary readers, it has a waft of genre fiction, which perplexes them. And people who like straight-up thrillers are wondering why it's talking about media and history and has all these digressions about George W. Bush." 
LaPointe's time as an instructor in UVic's Writing department also influenced his style.
"So much literary fiction has that 'vitamin quality' to it, but I like to engage the audience and pay off their attention with something exciting," he says. "I started writing that way at UVic, actually. I think it came from reading a lot of student work with good style and good characters but not much story … that energized me to always have a strong, propulsive storyline onto which I could hang all these other ideas: if the reader is worried about who's going to die, that will grant you a degree of attention and a bunch of pages where you can discuss other ideas that are important to you. I don't read a lot of genre fiction, but I do have a strong desire not to be boring."
Currently working on his second novel ("this one takes place in the world of cinema"), LaPointe is hoping The Creep offers enough to set him apart from the latest crop of debut authors. "It's like being the new kid in town: you have to be interesting. You have to come at them with something that's bright and vibrant and exciting."
This article originally appeared in the fall 2021 issue of UVic's Torch alumni magazine