There's been no shortage of faculty activity beyond our departments this fall, with a wide range of professors and instructors appearing in the media, participating in festivals and exhibitions, or lending their expertise to workshops and symposia.
Art History & Visual Studies
Melia Belli Bose recently participated in a presentation for UVic's Centre for Asia-Pacific Initiatives, speaking on "Artistic Journeys through Asia in Multiple Objects", while Marcus Milwright and Menno Hubregtse spoke at the recent on-campus colloquium Bauhaus, Design, and the Livable Anthropocene.
Allan Antliff recently published "The Politics of Indigeneity, Anarchist Praxis, and Decolonization" in a special issue of Anarchist Developments in Cultural Studies, along with "Indigeneity, Sovereignty, Anarchy: A Dialog With Many Voices", co-written with Gord Hill. Mitch Parry participated in Pender Island's Crisp Festival, while Victoria Wyatt appeared in an episode of the  UVic Bounce podcast, a faculty-led initiative providing meaningful resources to support student wellness, mental health, and academic resilience.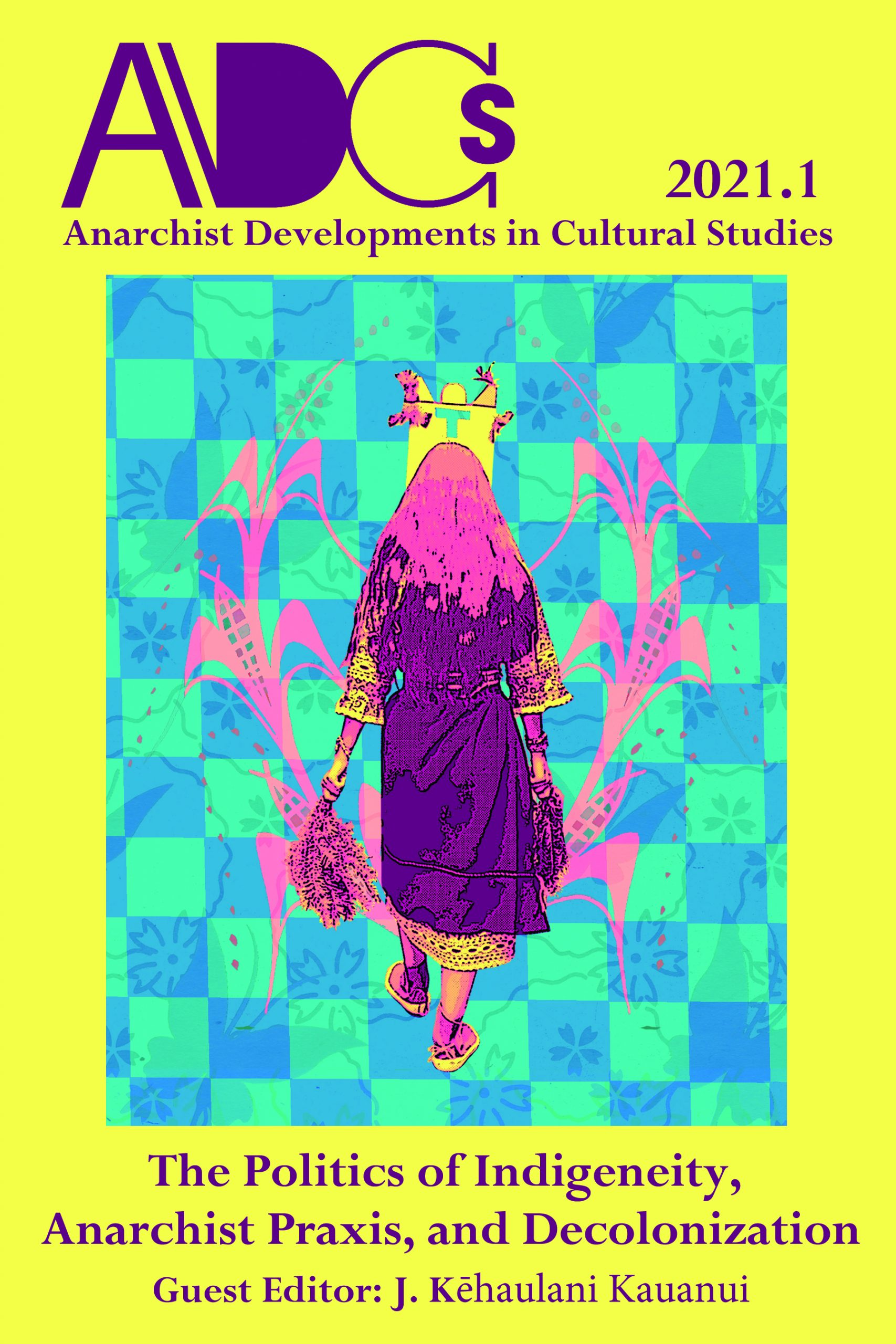 School of Music
Current postdoc Taylor Brook was featured in a seven-page article in the Fall issue of Musicworks magazine, which also included a CD featuring two tracks of his music. Suzanne Snizek's new CD, Chamber Music (Re)discoveries, was released this fall on the Centaur label, while Harald and Sharon Krebs have had a set of arrangements of songs by Josephine Lang accepted for publication by German music publisher Furore Verlag.
Benjamin Butterfield and Kinza Tyrrell were featured on CBC Radio's This Is My Music, and Butterfield's "Art Song's Truth" appeared in Art Song Canada online magazine. Current Music & Computer Science student Baylee Shields was featured in BC Local News and Music's 5 Days of Action concerts were featured in the Capital Daily as well as the Martlet.
Theatre
As well as welcoming live audiences back into their theatre, Phoenix's fall production Dead Man's Cell Phone was covered by the Times Colonist, Monday Magazine, the Saanich News and the Martlet.
Current Theatre PhD candidate Lindsay Delaronde participated in the "State of the Arts in Greater Victoria" panel discussion, organized by online media outlet Capital Daily, while Sasha Kovacs and Puente Theatre founder Lina de Guevara appeared on the CFUV radio show Postales Musicales de Latinoamérica, discussing Theatre's new Staging Equality series and their recent presentation of Journey to Mapu.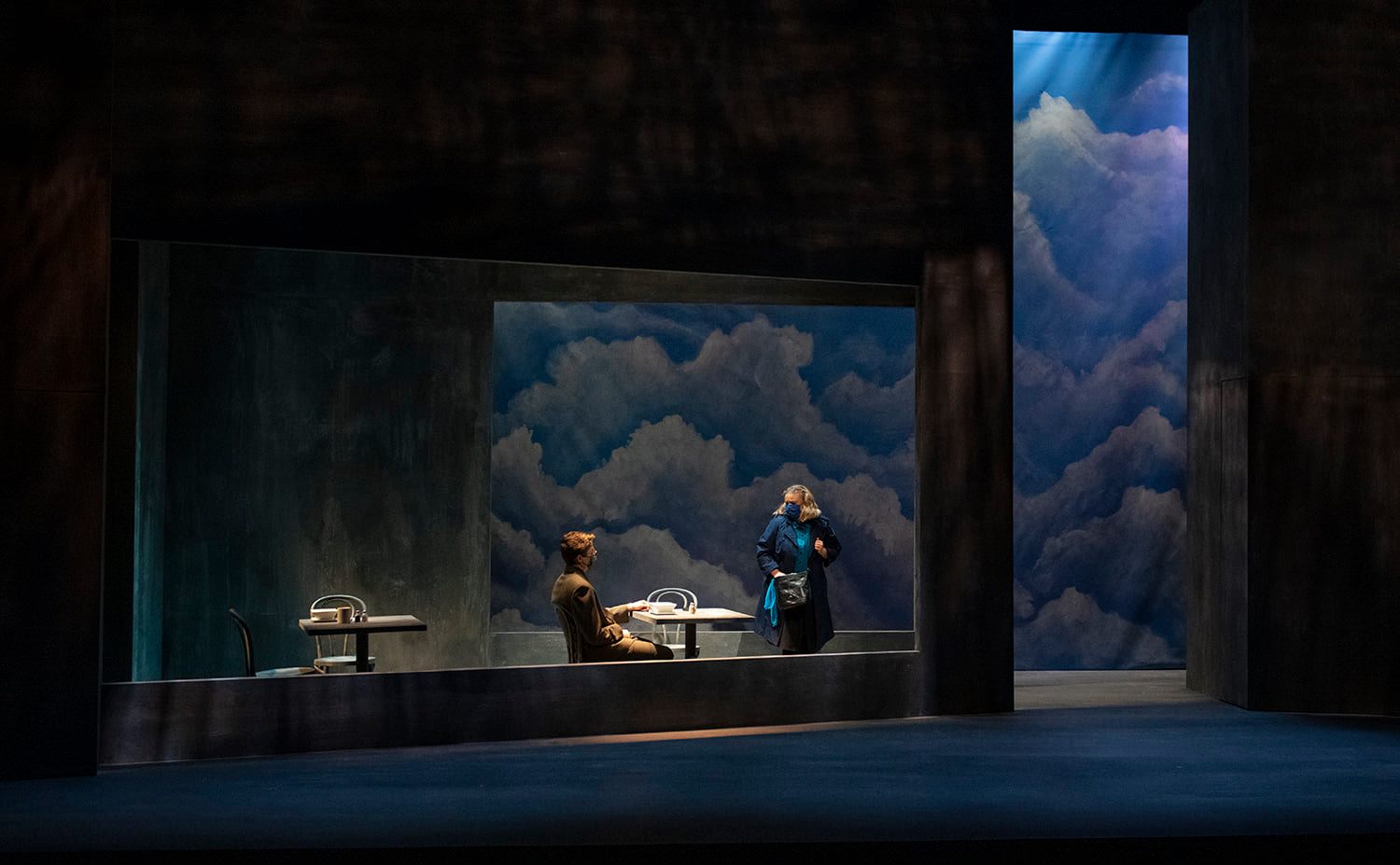 Dead Man's Cell Phone (photo: Dean Kalyan)
Conrad Alexandrowicz released a new book, which he instigated and co-edited: Theatre Pedagogy in the Era of Climate Crisis (Routledge) also features two chapters by Alexandrowicz, who co-wrote the introduction, as well as chapters by Sasha Kovacs and Kirsten Sadeghi-Yekta, Theatre alumna Lara Aysal, plus a trialogue with Sadeghi-Yekta, Aysal and alumni Dennis Gupa.
And in his role as Ocean Networks Canada artist-in-residence, Gupa showcased his ONC AIR project Gossip With Whales twice this fall via a pair of international webinars, including the Virtual Ocean Pavilion at the UN Climate Change Conference COP 26. This project, featuring five Filipino artistic collaborators plus a set of stirring string and vocal performances, was inspired by a traditional Filipino poetic form.
Visual Arts
Paul Walde's work was featured in the September issue of Whitehot Magazine of Contemporary Art, and his "Requiem for a Glacier" was one of three artworks discussed in the scholarly journal Sustainability 2021; his "Requiem" was also covered by the Luma Film and Media Art Quarterly and in ArtsHelp: Canada, and appeared as part of the Coventry Biennial. His work was also covered in a recent issue of Musicworks magazine and, along with alumni Rande Cook and Mike McLean, in the Galleries West review of the recent Fortune Gallery exhibit Last Stand: Ancient Forests, Collective Action. 

Kelly Richardson was one of just six international artists and scientists invited by the UN Convention on Biological Diversity to participate in the global Instagram movement @withnature2020, a global collaborative artwork celebrating the world's biodiversity and urge for its protection. Rick Leong presented his first solo exhibition in the US this fall with The Desired Path at Arsenal Contemporary Art in New York City, while Daniel Laskarin is the latest faculty member to present in the Dean's Lecture series: "From a Ragged Edge, Possible Futures" was filmed in his studio and frames his practice in terms of memory, collapse and art that offers imaginative prospects for a future not yet determined. Doug Jarvis was recently named executive director of downtown's Open Space artist-run centre, and current MFA candidate Colton Hash was featured in Luma Quarterly.
It's been a busy fall for Carey Newman, who participated in a screening and panel conversation with UBC's Indian Residential School History and Dialogue Centre, as well as participating in the "Art is Action" panel for the Canadian Museum for Human Rights and a live presentation for the National Centre for Truth and Reconciliation; he also participated in the design and launch of Aspiration 2030, UVic new Research & Creative Works Strategy.
Sales of Newman's 2021 Orange Shirt Day t-shirt design helped UVic raise over $60,000 for related initiatives; he also created a separate design for Cycling BC's orange cycling jerseys. Newman was also in the news as a recipient of the City of Victoria's Honorary Citizen Award and earned the Opera Directors Recognition Award for his volunteer on the board of Pacific Opera Victoria. More coverage of Newman continues with his announcement as UVic's inaugural Impact Chair in Indigenous Art Practices, which has so far been covered by CBC Radio's On The Island, Saanich News and others.
Writing
The recent announcement of Sean Holman as Writing's new Wayne Crookes Professor in Environmental & Climate Journalism was covered in this National Observer interview, where Holman explores the role of mass media in shaping public understanding and attitudes towards the global climate crisis, as well as in Focus magazine and the Politico blog; his related COP26 media panel was also covered by CBC Radio, The Tyee, Georgia Straight and the St. Albert Gazette, while a first-of-its-kind survey of media and scientists that he co-organized was featured on over a dozen CBC Radio programs across the country.
This fall's Southam Lecture with journalist Andrew Nikiforuk continues to be incredibly popular—covered by CBC Radio's On The Island and the Martlet, this co-presentation with The Tyee had an original combined in-person and virtual attendance of over 1400 people, with over 5,000 further views of his lecture on YouTube. Mark Leiren-Young was the featured guest at UBC's "Stage & Screen Writes" reading series, while his Skaana: Orcas & Oceans podcast continues to post new episodes and his current Royal BC Museum exhibit Orcas: Our Shared Future has now been extended to March 2022.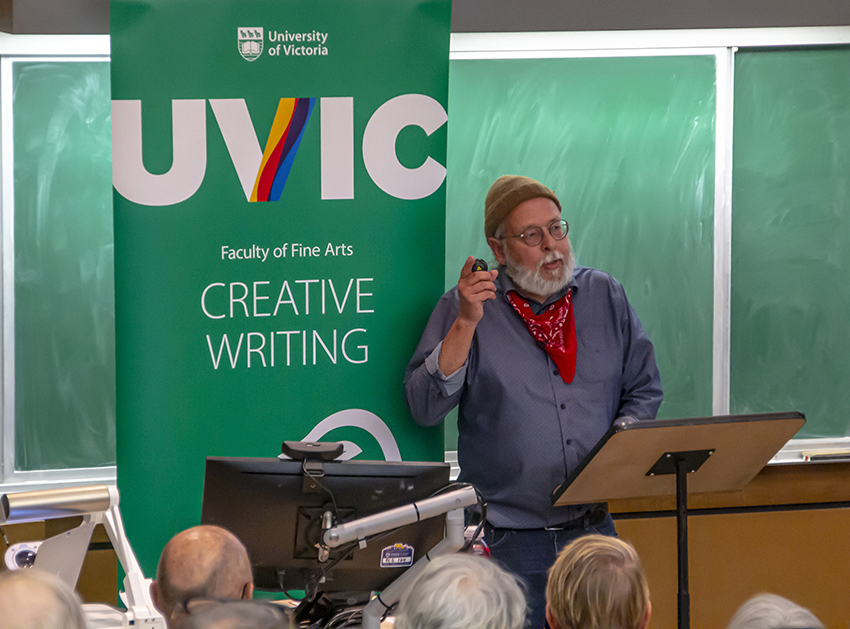 Andrew Nikiforuk's Southam Lecture
Marita Dachsel has had one of her poems selected as one of 10 pieces that will be featured as part of BC Transit's continuing Poetry in Transit series; the new series also features work by Patrick Friesen and alum Billeh Nickerson. David Leach spoke about the infinite ways of integrating technologies such as 3D and VR in conveying narratives at the Limitless Possibilities conference, while current Writing MFA candidate Letay Williams short film Traytown won the Audience Choice Award at the Toronto International Film Festival's Big Pitch! event. Kathryn Mockler  recently published the micro-climate story "Let's Say" as part of the Imagining Climates project from the University of Guelph's Environmental Institute of Environmental Research, and her recent book Watch Your Head: Writers and Artists Respond to the Climate Crisis was reviewed in Canadian Literature. 
Fine Arts
Fine Arts hosted our first Creative Futures webinar this fall with a focus on sustainability and the arts, featuring Theatre's Conrad Alexandrowicz and Writing's Kathryn Mockler, as moderated by Writing's Shane Book. And Acting Dean Allana Lindgren presented the inaugural Fine Arts Student Community Impact Awards at the annual Greater Victoria Regional Arts Awards in October, which also involved a number of alumni both behind the scenes and as other winners.
Thanks to donor support, we were able to present 3 separate $1,000 Community Impact Awards to recent School of Music grad Kyla Fradette, plus current students Alison Roberts (Theatre) and Dani Neira (AHVS). Visual Arts alum Sarah Jim received the ProArt Early-Career Artist Award, alumni company Theatre SKAM won the JAYMAC Outstanding Production Award, and the conVERGE IBPoC initiative led by Puente Theatre's Mercedes Bátiz-Benét (Writing alum) & Intrepid Theatre won the CRD Community Impact Award. The event was organized the ProArt Alliance including alumni Ian Case (Theatre), Doug Jarvis (Visual Arts) and Matthew Payne (Theatre), while the livestream was managed by Justin Lee (Theatre).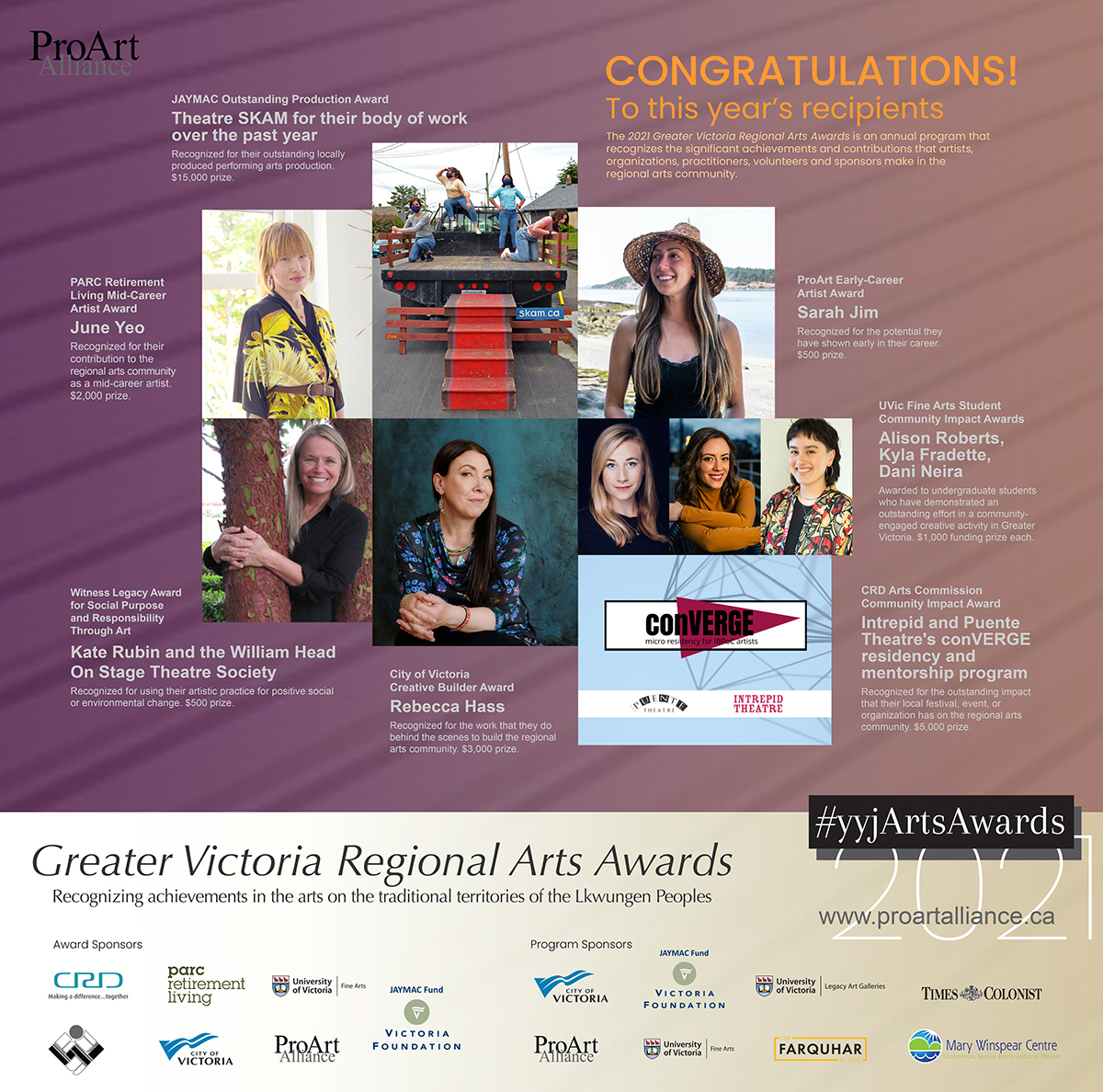 Finally, Fine Arts communications officer John Threlfall earned sixth place in the international, experts-level Ultimate James Bond Trivia Marathon, run by James Bond Movie Encyclopedia author Steven Jay Rubin, and hosted a popular public trivia challenge as part of the Victoria Film Festival's screening of Casino Royale; Threlfall also recently appeared on CBC Radio's On The Island speaking about the importance of community building during trying times.