The climate crisis is one of the most urgent problems of our time, and the arts can play a vital role in helping people better understand its impact.
Discover how scholars and researchers in UVic's Faculty of Fine Arts are responding to today's defining issues with innovative and compelling ideas in this first of a new Dean's Speaker Series.
Join us from 12:30-1:30pm Tuesday, November 2, online via Zoom webinar. Register here.
This lively, moderated panel discussion exploring the relationship between the arts and sustainability will feature Conrad Alexandrowicz (Theatre) and Kathryn Mockler (Writing) plus moderator Shane Book (Writing). An audience Q&A will follow the discussion.
Sustainability & the arts
"The arts have a central role to play in motivating the average citizen to not only care but also take action," says Allana Lindgren, Acting Dean of Fine Arts—and the creator of this new series. "Sustainability and climate change touch people in an emotional way, so action in this area by us has potential to spur action that, say, scientific reports will not."
Lindgren notes that while UVic as a whole is known for its expertise in sustainability and climate change, this new speaker series will serve as a reminder that work in this area is a priority both across campus and in our communities.
She points to Fine Arts positions like the new Crookes Professor in Environmental & Climate Journalism and the environmentally focused work of professors like Kelly Richardson and Paul Walde, as well as the work of alumni like journalist Arno Kopecky, orca researcher Mark Leiren-Young, artist Colton Hash and director Dennis Gupa, to name a few.
"We have no shortage of faculty members who are doing fascinating work when it comes to sustainability, the environment and the climate crisis, and we thought it was time to share that work with the rest of campus and the community at large," says Lindgren.
Department of Theatre
professor
Conrad Alexandrowicz
is a director, writer and choreographer, and the artistic director of
Wild Excursions Performance
. He specializes in the creation of varieties of interdisciplinary performance that address subjects central to the human journey: issues of relationship, gender and power, and the nature of the performance event itself.
In 2021 Conrad published a new book which he instigated and co-edited: Theatre Pedagogy in the Era of Climate Crisis (Routledge), which offers an innovative re-imagining of the ways in which the art of theatre—and the pedagogical apparatus that feeds and supports it—might contribute to global efforts in climate protest and action.
Co-edited with Brock University professor David Fancy, the book also features two chapters by Conrad, as well as chapters by UVic Theatre professors Sasha Kovacs and Kirsten Sadeghi-Yekta, and a trialogue with Sadeghi-Yekta and Theatre alumni Lara Aysal and current Dennis Gupa.
Department of Writing
professor
Kathryn Mockler
is the co-editor of
Watch Your Head: Writers & Artists Respond to the Climate Crisis
(Coach House)—which offers readers a warning, a movement and a collection borne of protest. Published in fall 2020,
Watch Your Head
offers poems, stories, essays and artwork that sound the alarm on the present and future consequences of the climate emergency.
In this collection, writers and artists confront colonization, racism and the social inequalities that are endemic to the climate crisis in a collective space where the imagination both amplifies and humanizes the science . . . and offers a call to climate-justice action, with proceeds being donated to the Victoria-based RAVEN Trust and Climate Justice Toronto. 
Kathryn's professional and teaching practice focuses on writing for short & feature films & TV, plus poetry, short fiction, climate/eco writing, small press publishing and working in hybrid genres.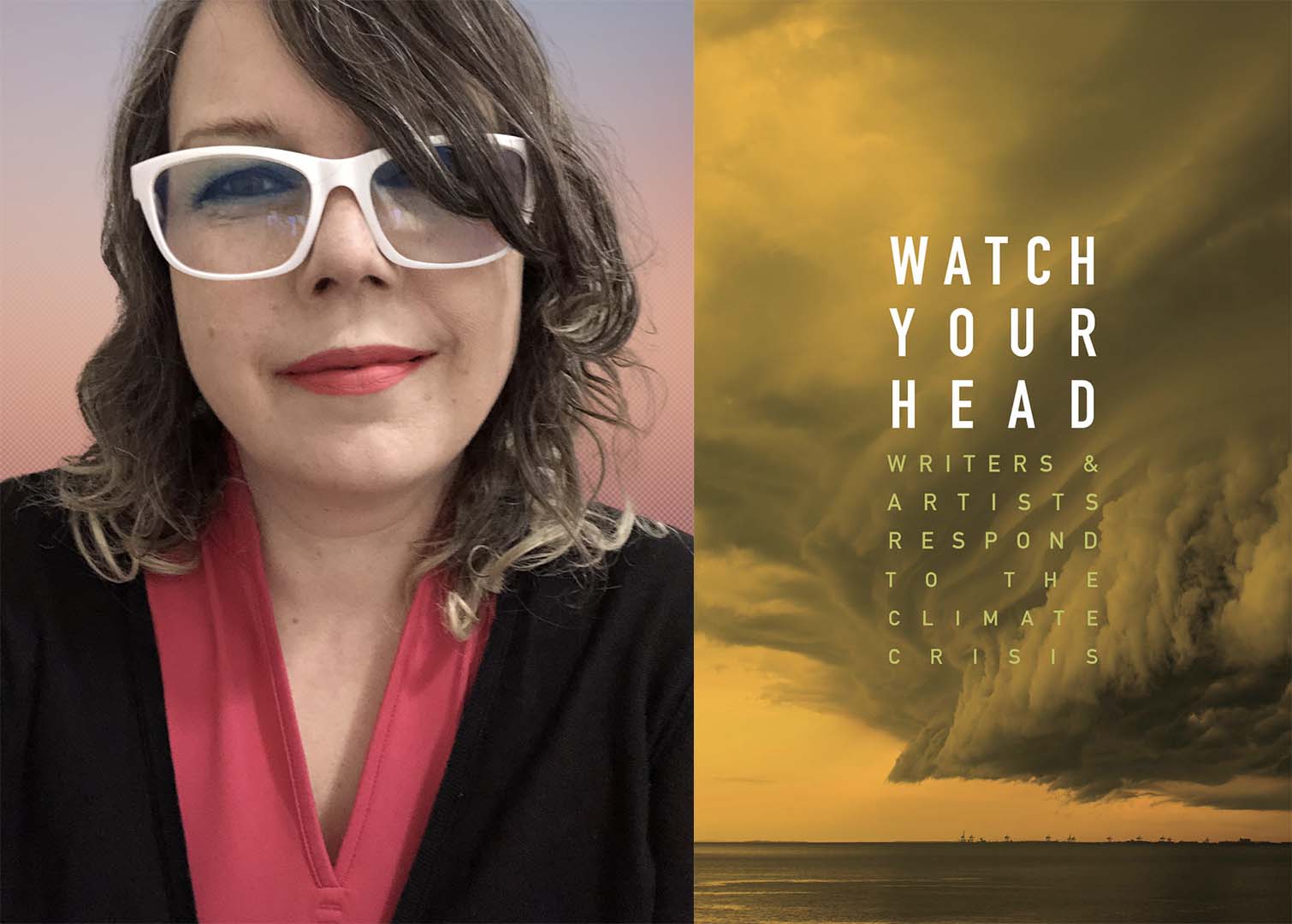 The work of Department of Writing professor
Shane Book
focuses on poetry, hip hop culture, filmmaking, screenwriting, fiction, nonfiction and the film / literature / visual art / music / dance of the African diaspora, among other areas.
An award-winning alumnus of UVic's Writing department and a finalist for the prestigious Griffin Poetry Prize, Shane is also the author of the forthcoming poetry collection, All Black Everything (McClelland & Stewart).
Future topics
The second in the Creative Futures series will launch in early 2022, with more to come each academic year.
"Looking ahead, we're considering a different focus on sustainability each year—climate & the environment this year, perhaps lndigeneity next year," says Lindgren.
Stay tuned!