The Faculty of Fine Arts is proud to announce the three recipients of our inaugural Fine Arts Student Community Impact Awards, presented as part of the annual Greater Victoria Regional Arts Awards on Oct 1 at a live event held at Sidney's Winspear Centre.
Each recipient—(from left) Kyla Fradette (Music), Alison Roberts (Theatre) and Dani Neira (AHVS)—received $1,000 plus a beautiful crystal glass award for their community efforts this past year.
"For over 50 years, Fine Arts has been an incubator for young artists, technicians, arts administrators, volunteers and audience members," noted Acting Dean Allana Lindgren at the awards ceremony.
"And while our alumni and faculty members continue to make a vital impact on Victoria's arts community, we felt it was time to recognize the work and contributions our students make to the local arts community . . . and the time the community itself spends fostering and mentoring our students."
About the awards
The Fine Arts Student Community Impact Award was created by the Dean's External Advisory Committee to recognize the individual achievements or outstanding effort made by a full-time Fine Arts undergraduate student for a local arts organization.
Kyla Fradette was honoured for her participation with Pacific Opera Victoria's "Pop Up Opera" pandemic project that brought live musical performances to the streets and outside the windows of care homes throughout Greater Victoria.
Alison Roberts was recognized for her continuing volunteer work with the Victoria On Stage Musical Theatre Society—where, for the past 10 years, she has taken on duties ranging from performer and choreographer to director, fundraiser and now board member.
Dani Neira was selected for her work as both the gallery intern at the Open Space Artist-Run Centre and the creator of Open Space's print 'zine project, (un)productive—which helped connect artists and creatives during last year's lockdown.
More awards
Congratulations also to our alumni who received awards, including local artist Sarah Jim—an emerging artist of mixed ancestry and a member of the W̱SÁNEĆ nation from the Tseycum village—the team at Theatre SKAM and our colleagues at Puente Theatre & Intrepid Theatre for their conVERGE IBPoC residency.
Kudos also go out to our behind-the-scenes alumni who helped make the whole event possible—including Ian Case, Matthew Payne, Doug Jarvis & Justin Lee.
We also gratefully acknowledge our donors—who made it possible to offer three separate $1,000 awards this year—as well as our colleagues on the awards selection committee. 
Click here for a full list of the 2021 GVRAA winners.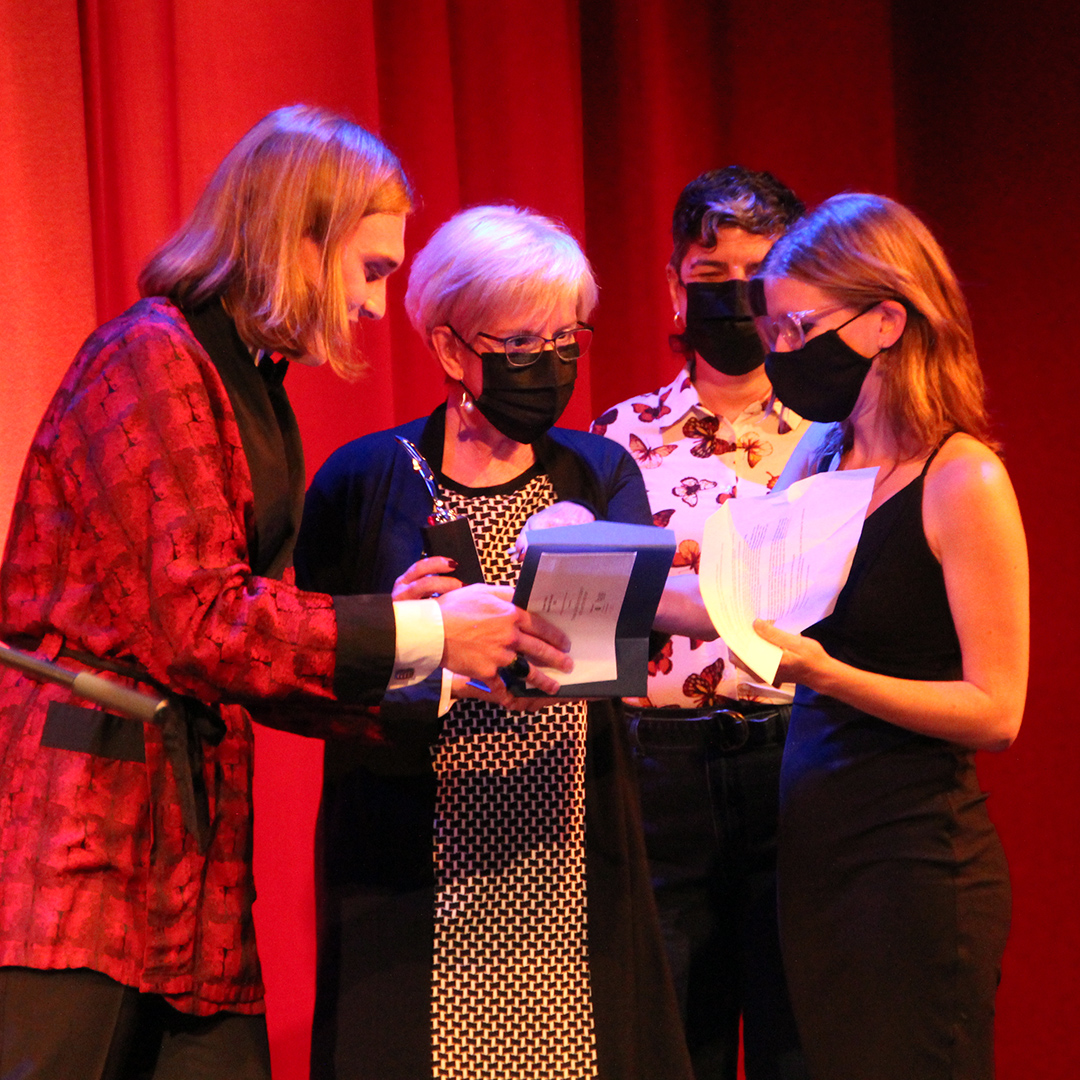 Theatre SKAM receives their award