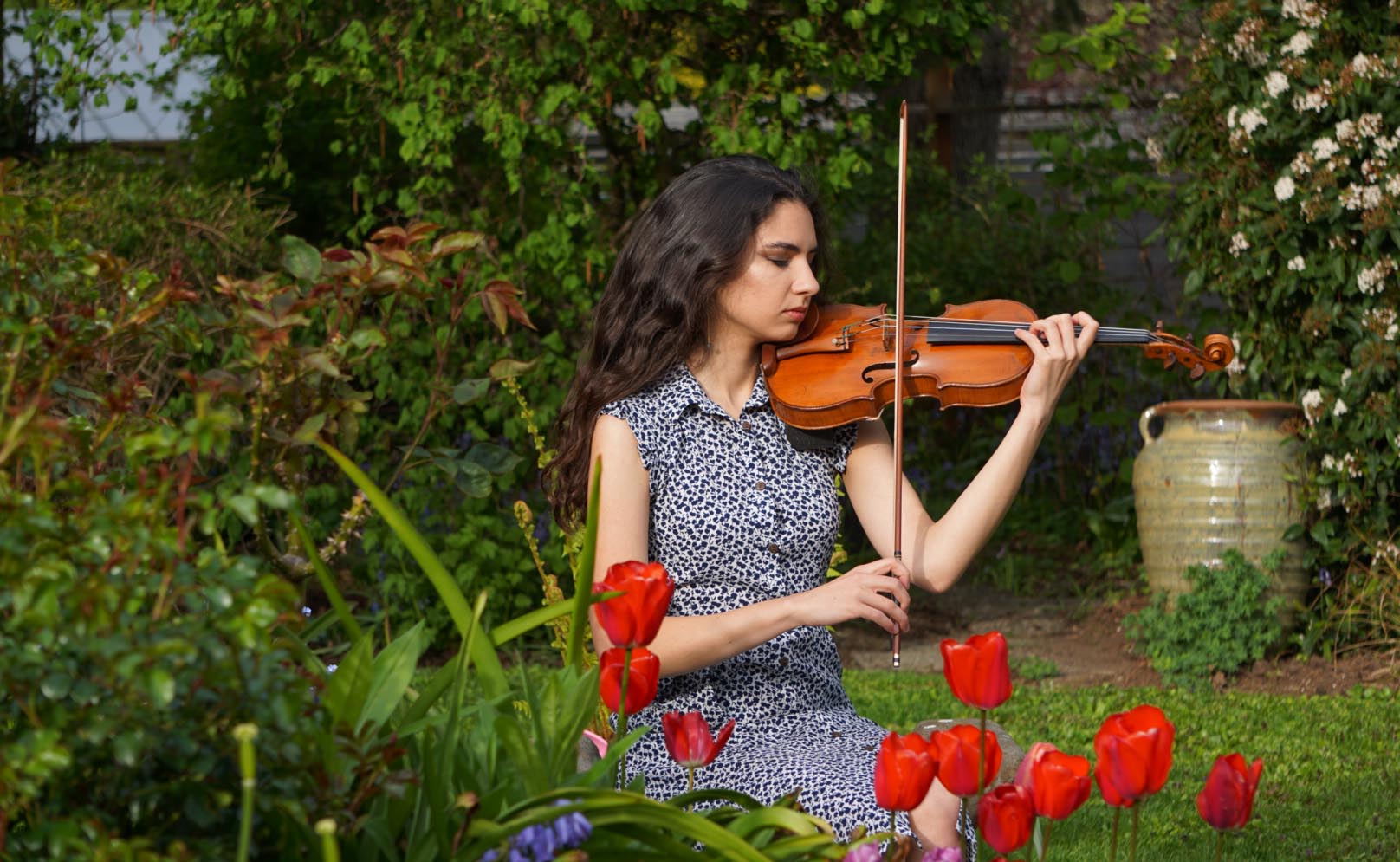 Some gifts transcend time, as current School of Music undergraduate Iryna Peleshchyshyn discovered when she received the gift of a treasured 18th century violin to play during her degree program.
The French violin—crafted in 1748 and valued at nearly $35,000—was donated to UVic by well-known local violinist Trudi Prelypchan, who knows a thing or two about being a young violinist: at just 16, she began playing with the Victoria Symphony in 1964.
Back to Bach
The impact of the gift isn't lost on Peleshchyshyn. "The first time I played it, I fell in love with the sound," she says.
"New violins might be powerful, but old violins have a gorgeous tone and a beautiful rich sound. It's like it has a soul: you feel its history, how many people have played it, how it has traveled and the different pieces it has played over the centuries."
In fact, the first piece Peleshchyshyn played on the instrument was Bach's "Chaconne"—which was also the first piece donor Trudi Prelypchan performed on the same violin . . . which was itself built during Bach's lifetime.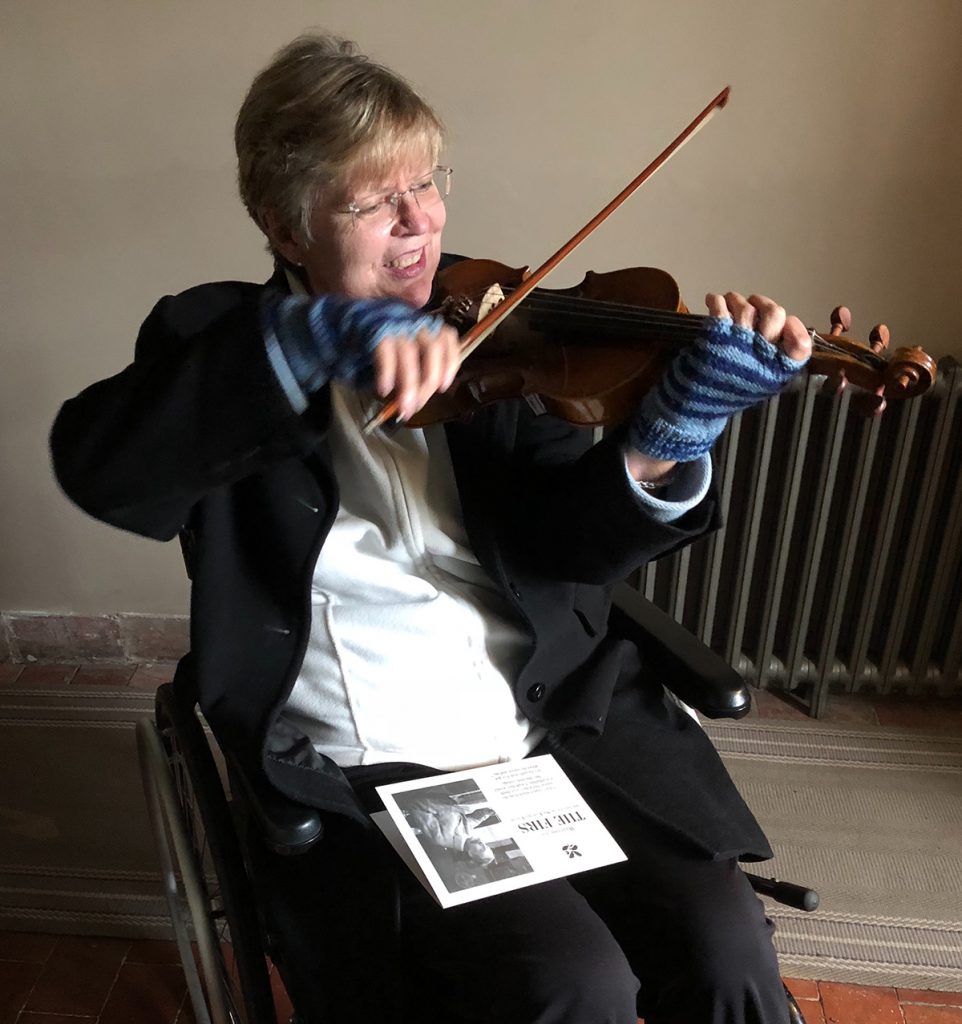 Violin donor Trudi Prelypchan
The many colours of music
Originally from Ukraine, Peleshchyshyn is a  fourth-year education major studying with Lafayette String Quartet violinist and Music professor Ann-Elliott Goldschmid; as well as performing with the UVic Orchestra, she also plays in a student quartet and was a finalist in the School of Music's 2021 Concerto Competition.
When asked if she has any remarks for Trudi Prelypchan, the violin's donor, Peleshchyshyn doesn't hesitate in expressing her gratitude.
"Thank you so much for the opportunity to play upon this violin," she says. "It has really allowed me to explore so many new colours . . . it's such a beautiful instrument."
20/21 Donor Fast Facts
$4.688,093 received from donors
$2.3 million funds received from estate gifts
749 overall donors
200% donors doubled in last year
9 new fine arts awards created
$759, 314 awarded to students from donor awards
452 awards available for undergraduate students
68 awards available for graduate students
319 students who received awards
1 in 4 student received donor support